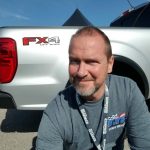 Jim Oaks
As a Ford Ranger enthusiast who enjoyed modifying my Ford Ranger for off-road use, I quickly discovered that there wasn't any websites dedicated to the subject. So in 1999, I created TheRangerStation.com.
What started as my own personal desire to help other Ford Ranger owners, has grown into a wealth of online information from numerous contributors.
Almost 20-years later, my commitment to the Ford Ranger, and the Ford Ranger community, is as strong as ever.
Jim Oaks's Latest Posts
Recent Articles #1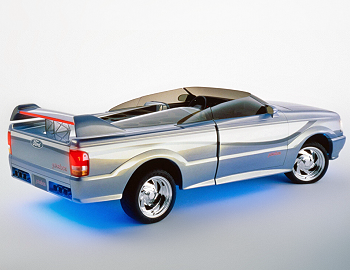 1993 Ford Ranger Jukebox
This 1993 Ford Ranger Jukebox concept truck featured a 2,500 watt stereo system, flashing neon lights, and a dancing truck bed. I love the chopped top, windows, and wing. Video: More Photos: Click the photos to enlarge
Recent Articles #2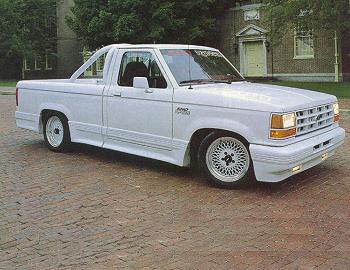 Fords SHO Ranger Project Truck
This article was submitted by Forum Member BigBlockRanger. It originally appeared in the Spring 1990 issue of Minitruckin magazine. Overview: 1989 Ford Ranger with a 3.0L SHO engine, T5 Manual and Ford 8.8-Inch rear This article was first posted in this thread by BigBlockRanger: Thinking About A SHO Swap And repeated in this thread by […]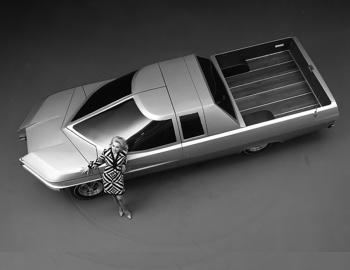 Ford Ranger II Prototype
News Release – 11/16/1966 Ford Division's advance design Ranger II, an ultramodern idea in pickup trucks, will be one of the attractions of the Detroit Auto Show which opens at Cobo Hall on November 26 and runs through December 4. The unique show vehicle in the F-250 class features a custom designed passenger compartment that […]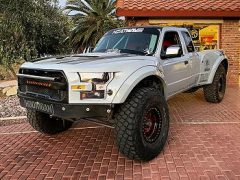 Darren Parsons posted his Ford Ranger project in our forum back in 2012. A lot has changed since then. Like many projects, they are always evolving. Looking at this Ranger, it may be confusing as to what it really is. It started life as a 1993 Ford Ranger. It was updated with fiberglass body panels […]