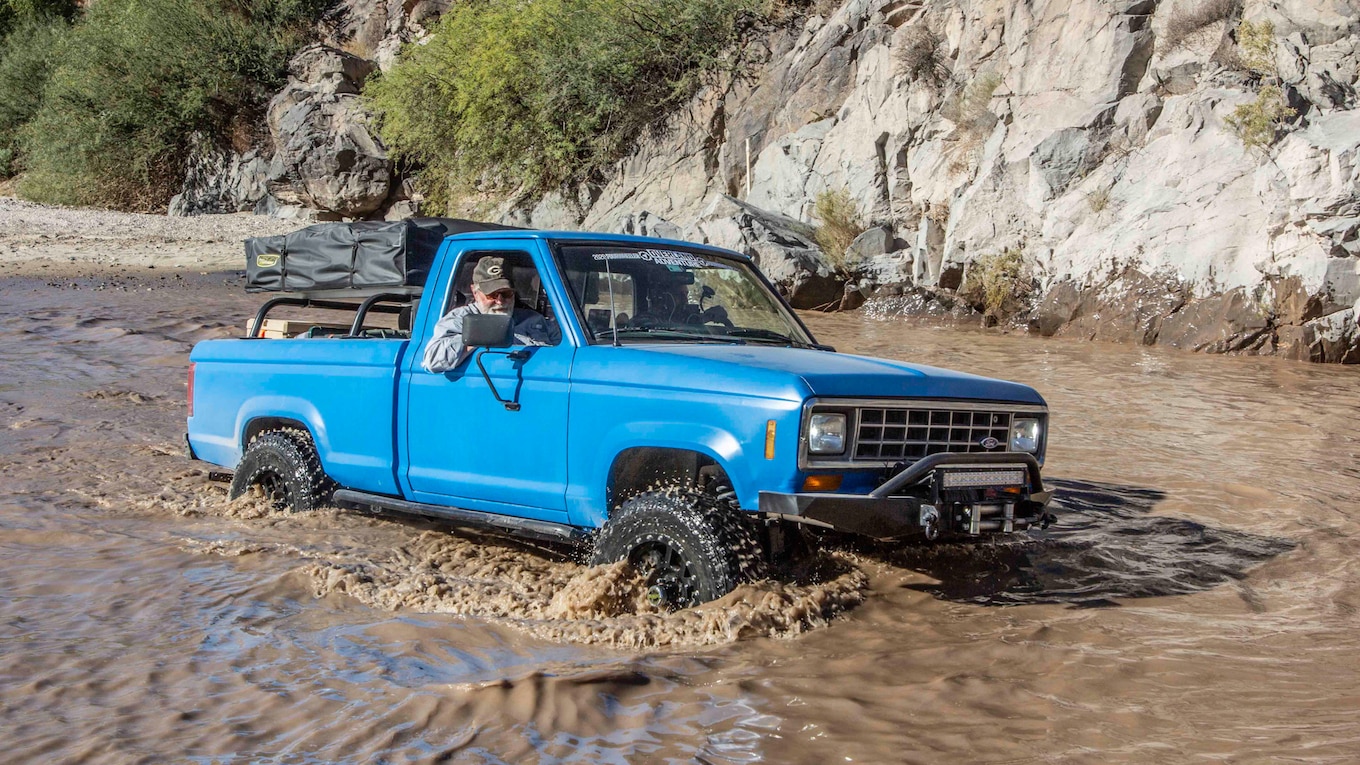 Blake Brown purchased this truck for $900 and rebuilt the 2.8L V6 to its original specifications. The original 4-speed manual transmission was replaced with a M5OD 5-speed transmission using a 4.0L flywheel and clutch upgrade.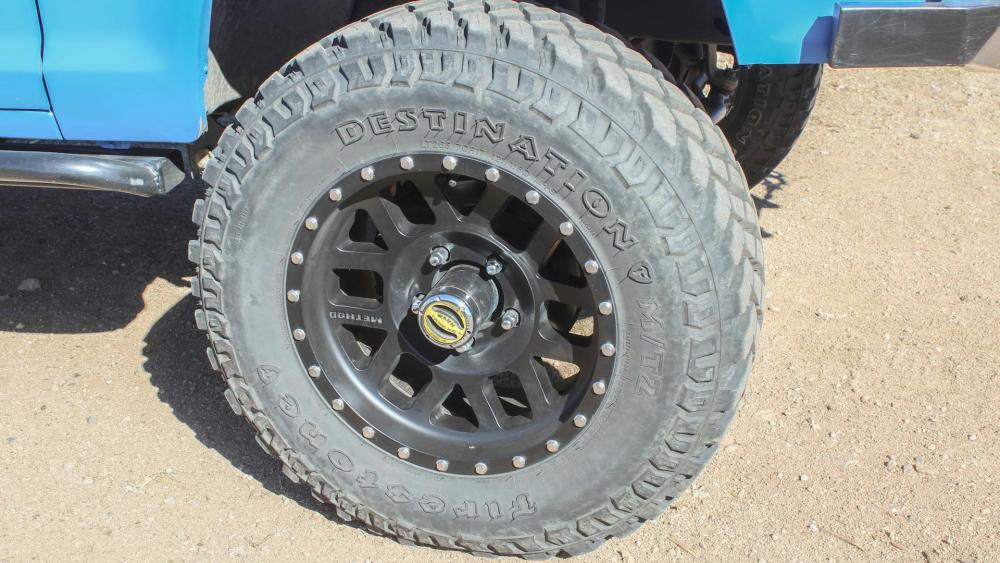 A clever eye will notice that this Ranger uses Dana 44 manual locking hubs. Blake replaced the original Dana 28 TTB front axle with a Dana 35 TTB axle from a 1994 Ford Explorer, and upgraded it with Dana 44 steering knuckles and outer shafts to take advantage of the stronger Dana 44 Warn Premium hubs. The brakes and outer hubs were sourced from a 1981 Ford F-150, while the discs and master cylinder came from a heavy-duty Dodge.
The tires are 265/70/17 Firestone Destination M/T2 tires on 17-inch Mesh wheels from Method Racing.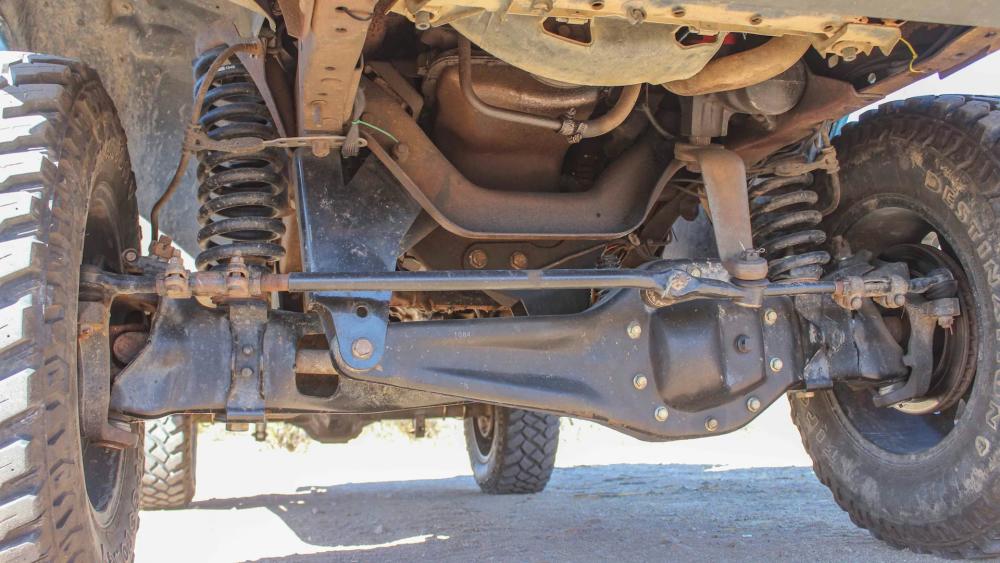 The front suspension lift is made up of a Skyjacker 4-inch lift with a 1-inch homemade spacer and Bilstein 5100 shocks.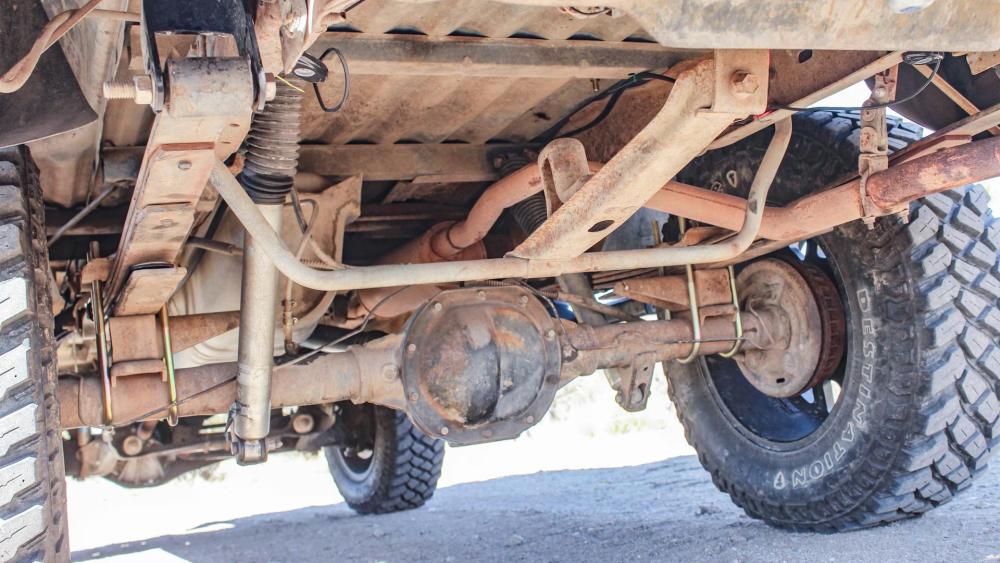 While a lot of off-roaders swap out the 7.5-inch stock rear axle for a larger 8.8-inch axle, Blake chose to keep the 7.5-inch and upgrade it with 4.56 gears and a Spartan locker. The rear suspension consists of leaf springs from a 1998 Ford Explorer with 2-inch longer shackles and Bilstein 5100 shocks.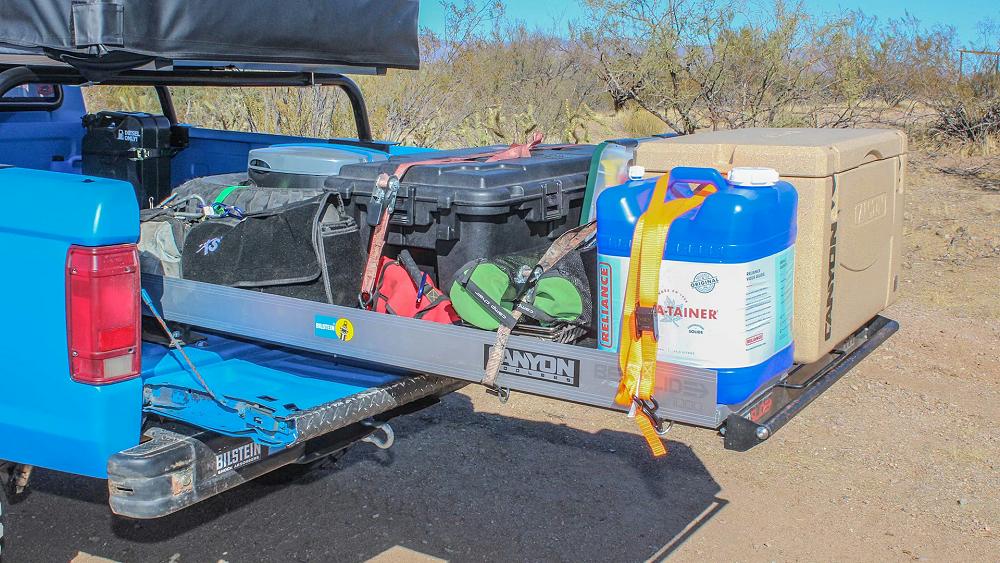 A slide out tray in the bed carries Blake's Canyon Cooler, storage chest, water container, and other gear. An All-Pro Off-Road bed rack carries the Smittybilt Gen2 rooftop tent.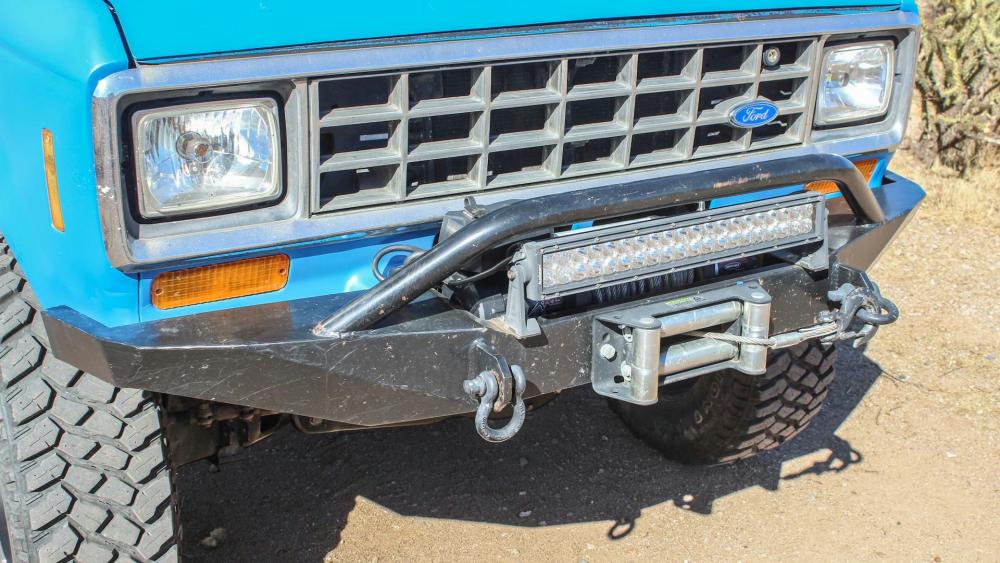 Midwest Expedition Outfitters in Tulsa, Oklahoma built the rock sliders and the front winch bumper which also houses a Smittybilt XRC 9500 winch and Auxbeam LED lightbar.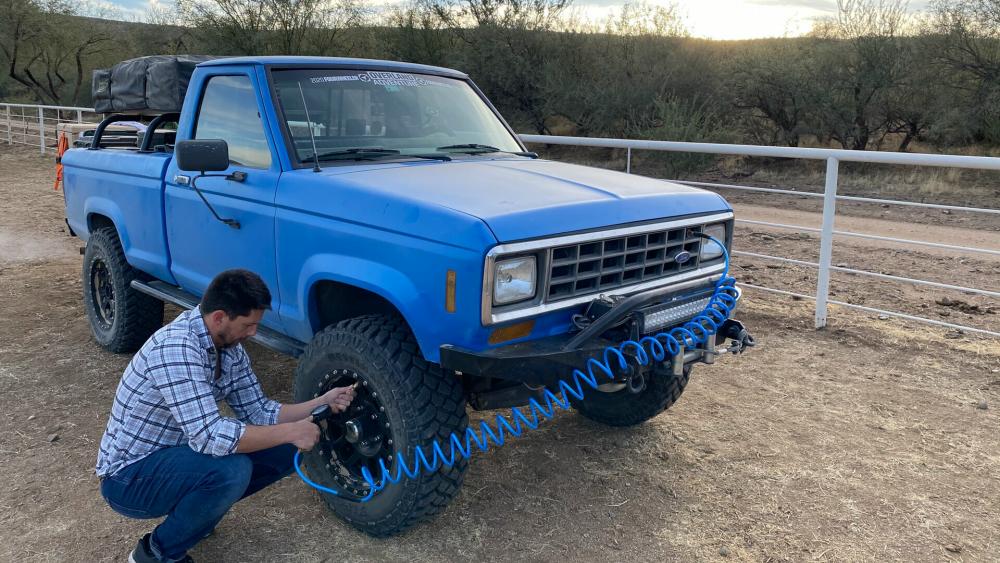 Airing the tires up after a day of off-roading is made easier by an ARB onboard air compressor.
Blake's Ranger proves that you don't have to spend a lot of money to build an off-road adventure rig.
Product Links:
More Photos: