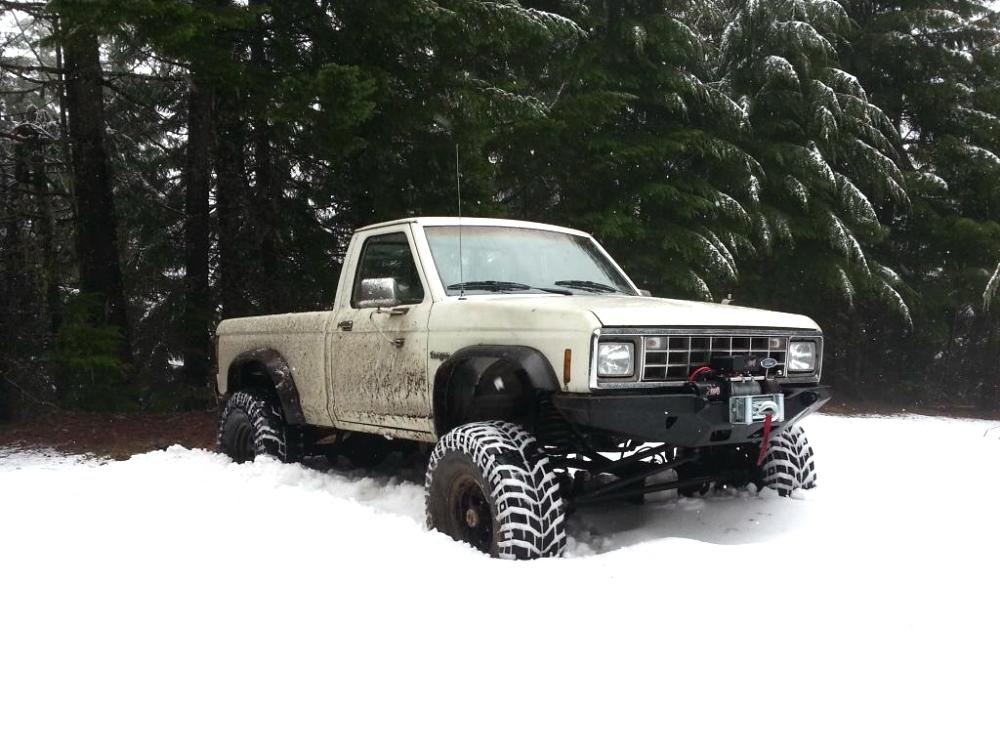 The first generation of Ford Rangers (1983-1988) are becoming more scarce. It's nice to find some nice well built 4×4's still in use. This 1986 Ford Ranger 4×4 belongs to Hagan, but I'll let him tell the story;
Here is my 1986 Ranger I bought a couple years ago. It was stock and broken. Had a broken rear axle and the fuel filter was clogged. I realized that the stock Ranger wasn't going to work for me. I began by replacing the rear axle and drove it for a couple months.

Front Axle

It was about time to lift the front and decided to go against TTB and go with a solid axle. I swapped in a full width Dana 44 out of a '77 F-150. I used the coil setup but with 4.5″ lift EB coils. I extended the stock Radius arms approximately 12″ and used 1.25″ Heim joints at the ends for better flex. I built a cross-member to mount the radius arms to. I geared the front axle with 5.13's and a Spartan Locker. I used Chevy 1-ton steering set and tie rod ends on the steering and swapped the steering about the knuckle instead of below. I built the track bar and track bar mounts on the axle and frame itself and used heim joints.

Rear Axle

Since I was done with the front axle I decided to finish the rear. I picked up an 8.8 out of a early 90's F-150 and swapped it in. I moved the leaf spring mounts inward to accommodate the narrow width of the Ranger vs F-150. I also used Chevy 63″ leaf springs to lift the truck and I got a cheap set of Belltech 6400 knock-offs to further lift the truck. I geared the axle with a set of 5.13's and a Spartan Locker. I finished the axle off with a 3/8″ thick diff cover from RuffStuff.

Engine

The old 2.3 I had in the truck was slow. I needed more power but didn't want a lot of weight. I picked up a whole running TurboCoupe for $500 and swapped the 2.3 turbo engine in. The truck has a lot more power since the turbo swap and it didn't add very much weight.

Body

I bought a set of 4.5″ wide universal Fender flares from Pacer and put them on my truck after cutting fenders. I like how the flares look and they are flexible and wont break. I bought a bumper off of Craigslist and made it fit the truck. I am using a Smittybilt XRC8 winch. I am running 35″ Mickey Thompson Baja Claws on 15″x8″ Black Cragar wheels.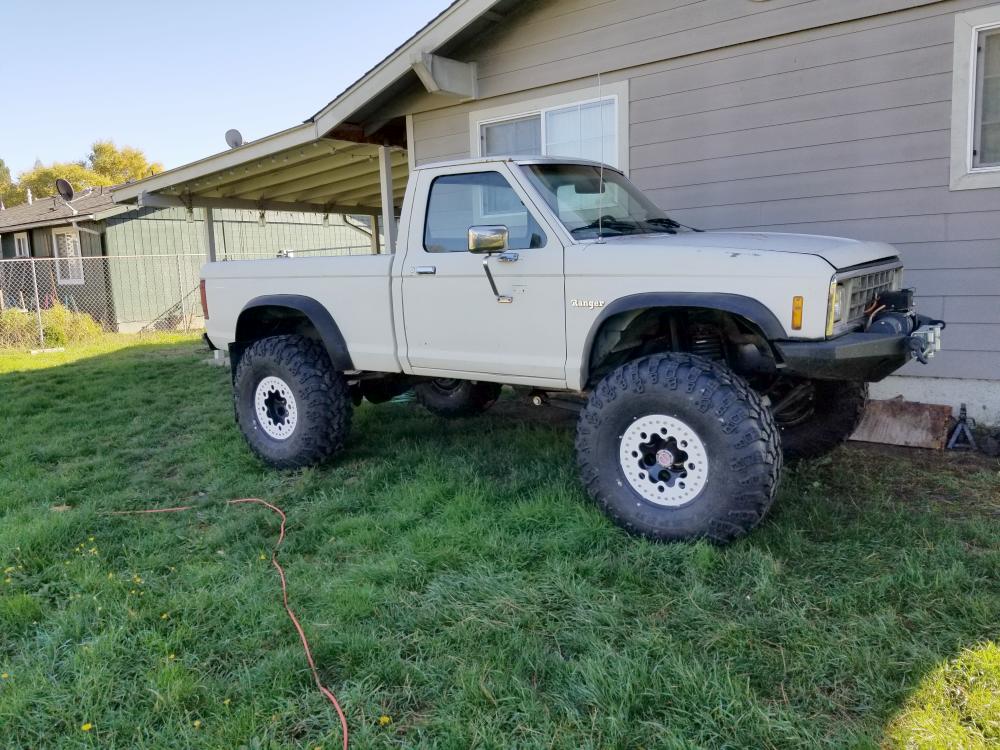 In 2014, Hagan updated the truck again with a 5.0L V8, ZF5 manual transmission, transfer case doubler, and NP205 transfer case. He also swapped in a fuel tank from a Ford Bronco II.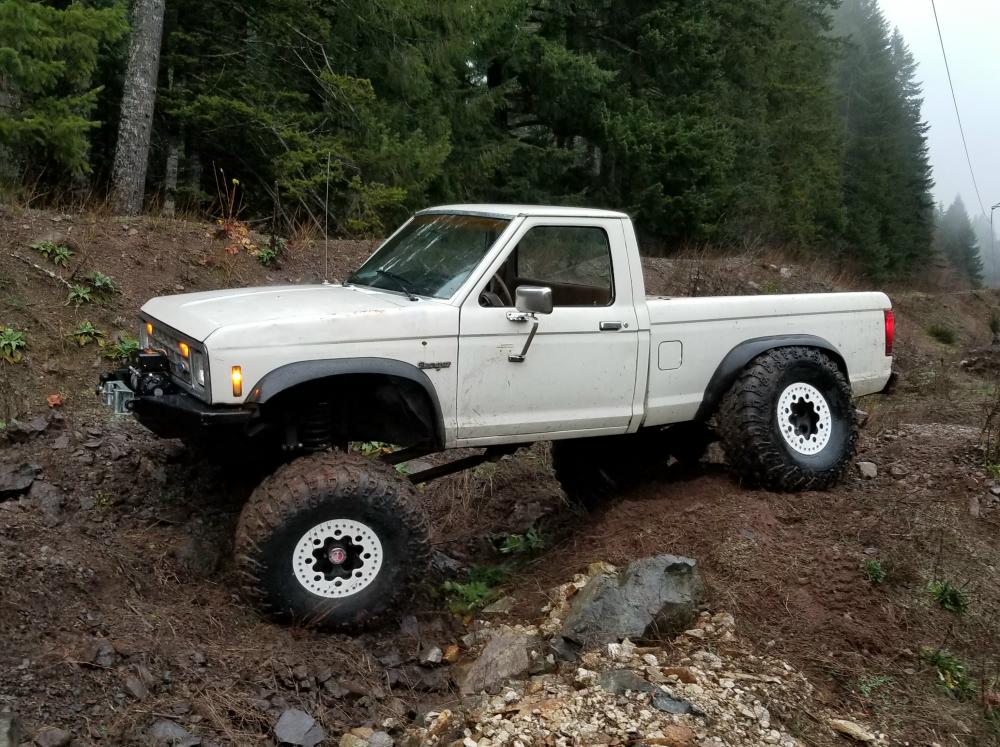 Links:
See Hagan's latest rebuild HERE.
Photos:
Click the photos to enlarge – click the arrows to load more.