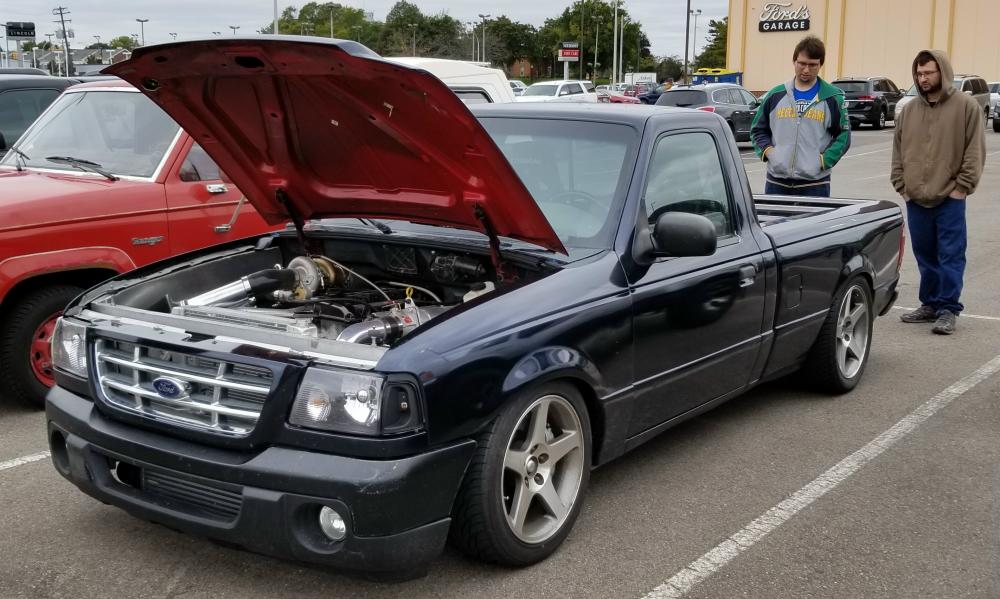 One nice thing about meeting with Ford Ranger enthusiasts, is that you never know what you're going to discovered when you start looking at everyone's truck. Such was the case when I saw Jeff Simpson's (dangeranger93) 2001 Ford Ranger at the Dearborn Michigan Meet.
At first glance, you may simply think this is just another lowered Ford Ranger. When you look under the hood, you quickly realize that this is far from your normal engine compartment.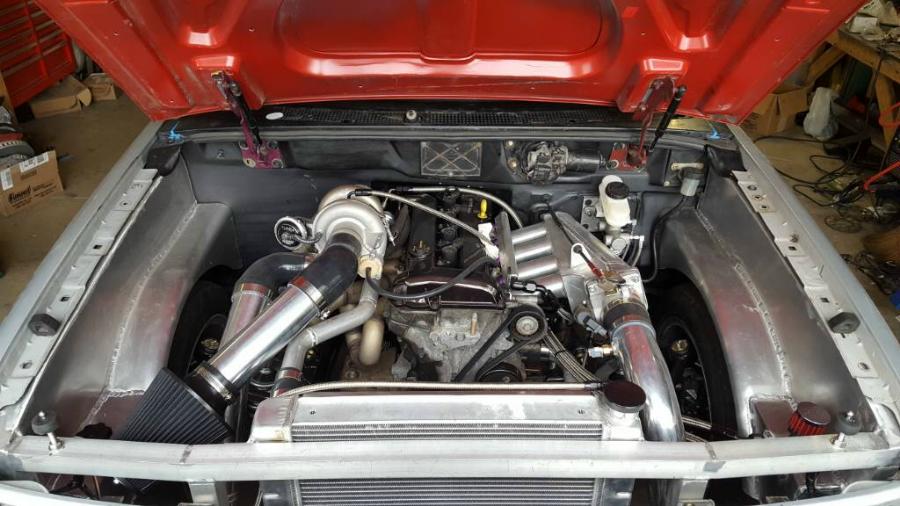 When you open the hood, you're greeted by a 2.3L Duratec out of a 2006 Ford Focus that's been treated to a custom turbo setup. All of the aluminum work under the hood was done by Jeff. Even the custom aluminum intake.
Jeff describes the powertrain as:
Powertrain: 2.3 Duratec out of an 06 focus st, untouched besides swapping a custom sheet metal oil pan and modified aluminum valve cover, I plan to build an engine this was just to get it going but has proven to work well. On the outside is a schedule 10 stainless header I built myself with a Borg Warner EFR 7163 turbo (what they use on Indy cars). A custom designed and built by me intake manifold, and a basic front mount intercooler. Fuel system is an Aeromotive Stealth A1000, -10 feed -8 return, Aeromotive regulator and filter, custom billet fuel rail and ID1000 injectors. The transmission is an 03-04 Cobra T56 with a quicktime SBF bellhousing and a custom (rangergt) duratec to small block adapter and flywheel.
Looking further down in the engine bay, you realize that this Ranger is riding on a custom frame and coilovers.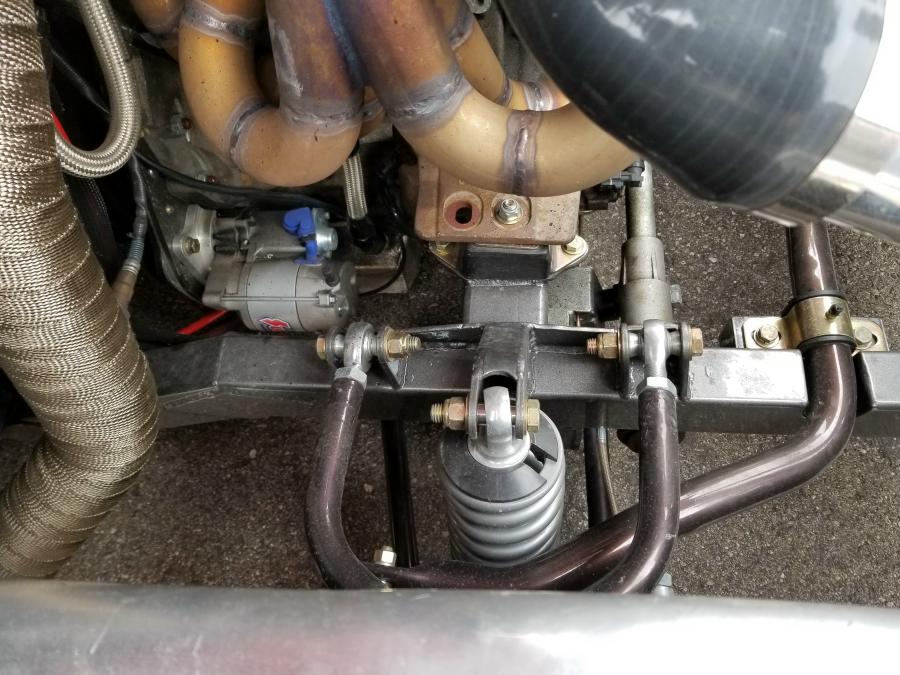 Again, Jeff put his fabrication skills to use, and built the custom frame. Jeff described the chassis as:
Chassis: full 2×3 tube frame, with 1.75 round tube along with it. Welder series Mustang 2 front crossmember with modified ebay tubular control arms. 99-04 Cobra IRS based rear suspension, I started with a complete cobra subframe, made a jig and put all the suspension mounts on the frame, custom tubular rear control arms. S550 track pack front sway bar and 99 cobra rear sway bar, QA1 coil overs. CTS-V 4 piston brembos all around with 13 inch front rotors and 12.5" rear. I'm sure I'm forgetting something in the chassis.
Looking inside of the Ranger, Jeff removed the airbag cover panel so we could see the Megasquirt system that controls the EFI with the turbo.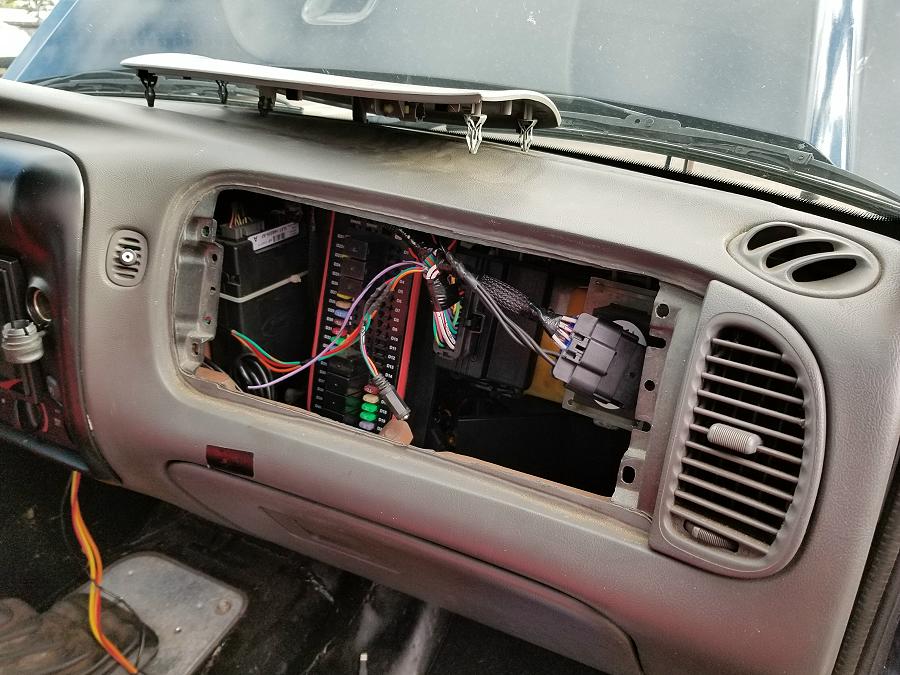 The interior also features a complete set of gauges mounted in custom panels.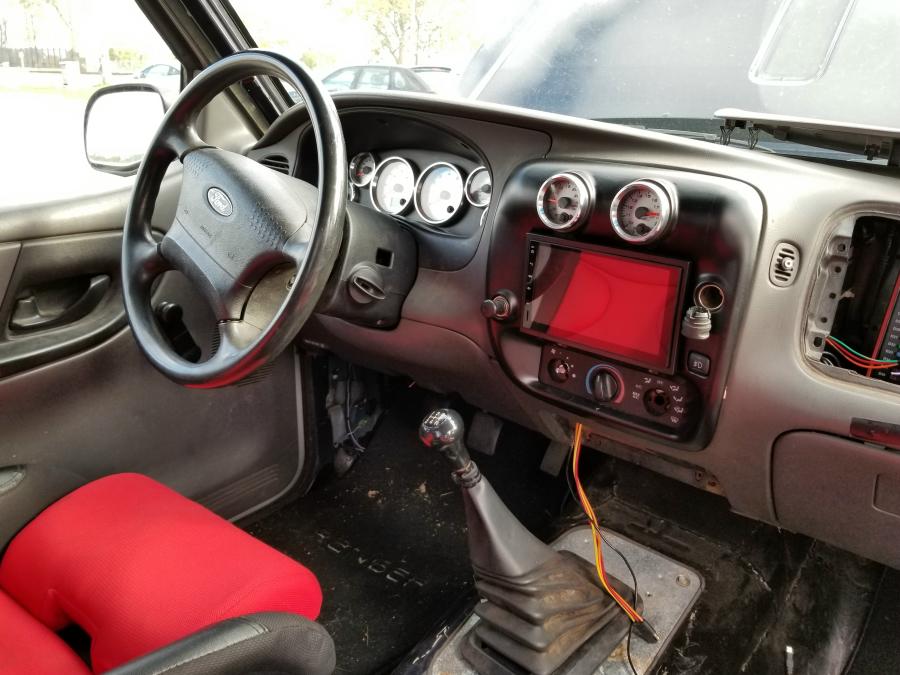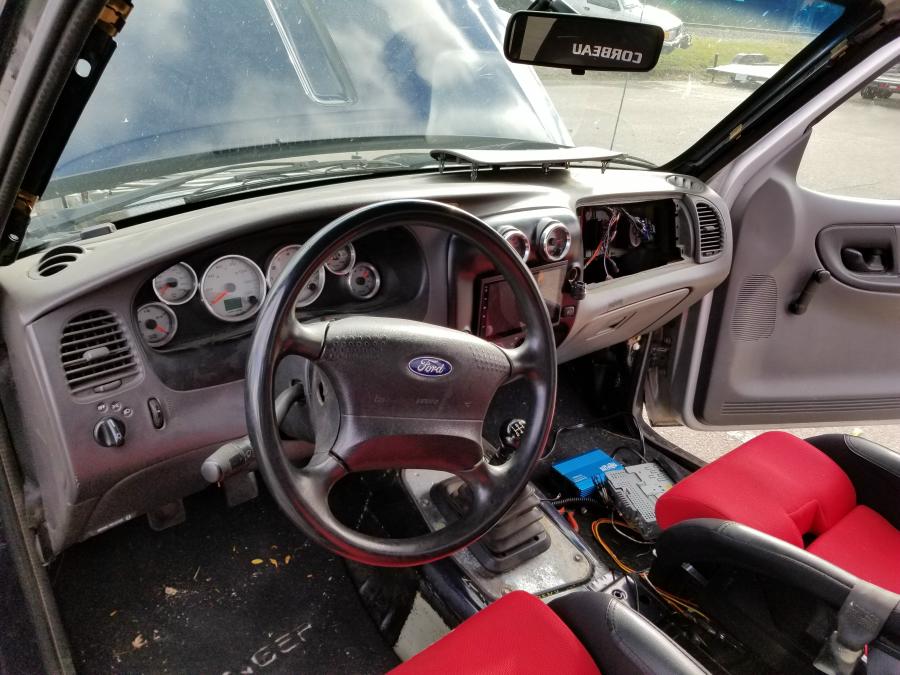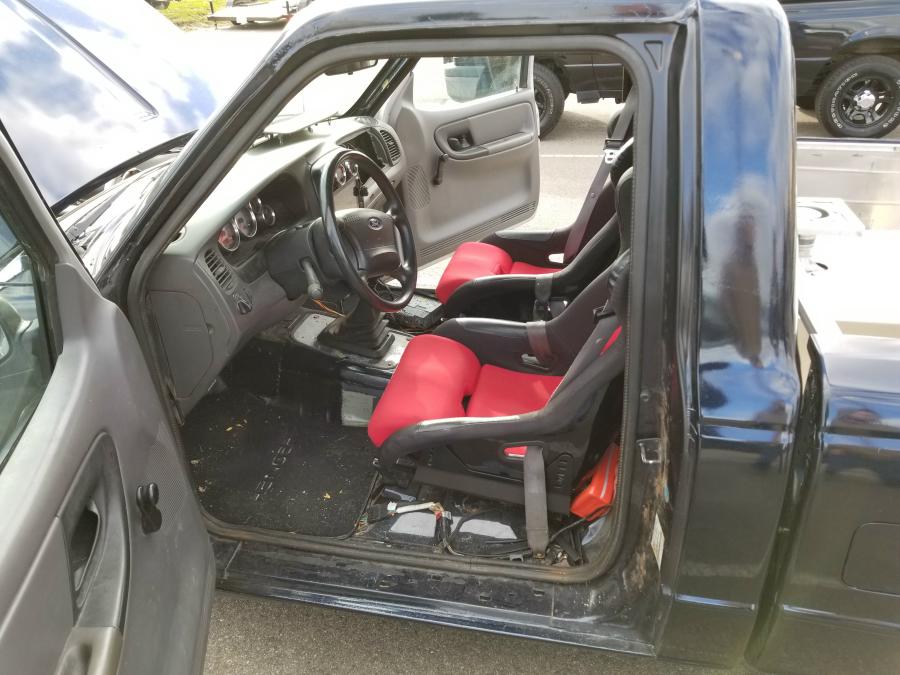 Even the bed was completely custom fabricated out of aluminum.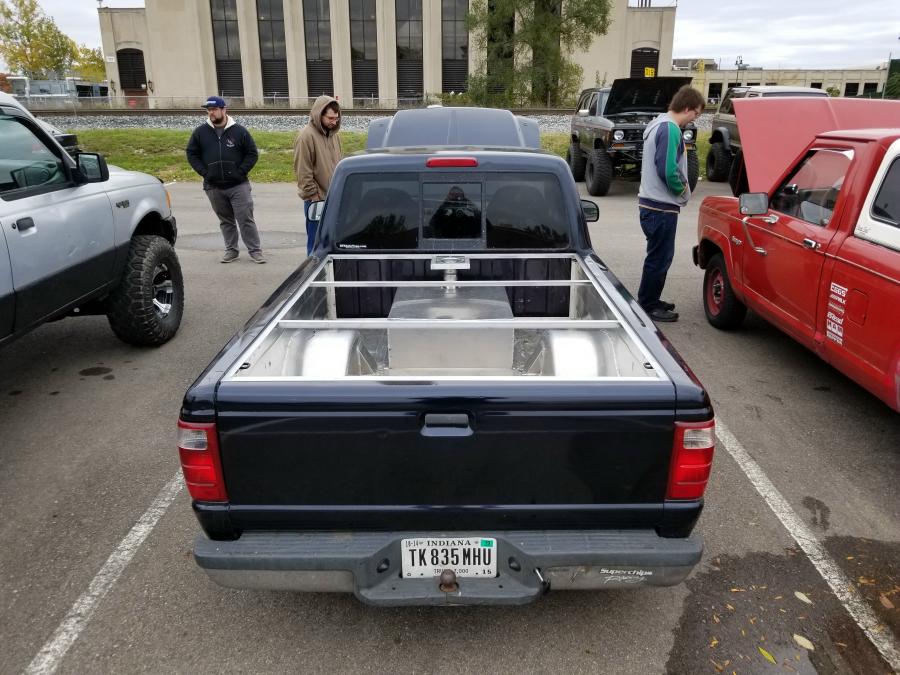 Want to see more details about the Ranger, check out 'Tube Frame Turbo Duratec Build'
More Photos:
Click the photos to enlarge – click the arrows to load more.