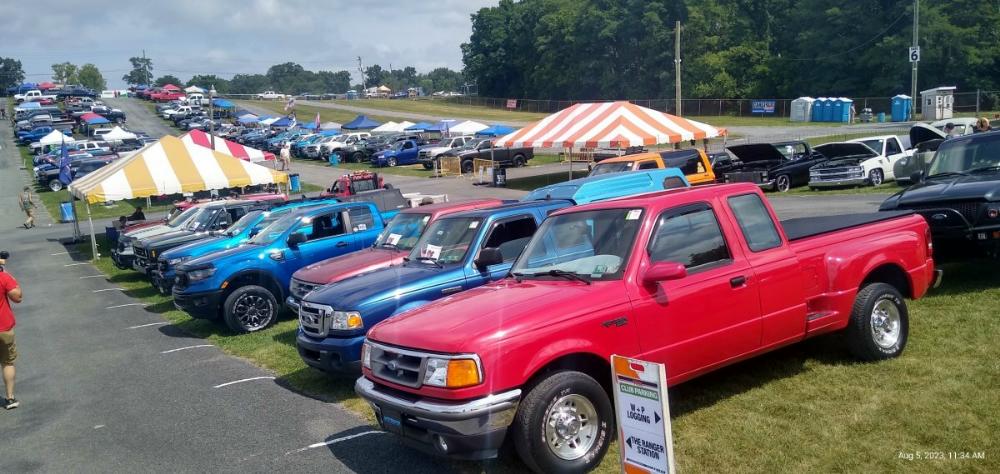 From August 4th-6th 2023 the Carlisle Fairgrounds (Carlisle, Pennsylvania) was the home of the Carlisle Truck Nationals. The Truck Nationals is a truck show open to everything from mini trucks to big rigs (semis). This year they acknowledged the 40th anniversary of the Ford Ranger in building T.
TheRangerStation.com has been inspiring Ford Ranger owners and enthusiasts for over 24-years. To celebrate that and the anniversary of the Ford Ranger, The Ranger Station's TRS-2 1996 Ford Ranger 4×4 was on display in building T. Learn more about the TRS-2 Ranger by clicking HERE or on the photo below.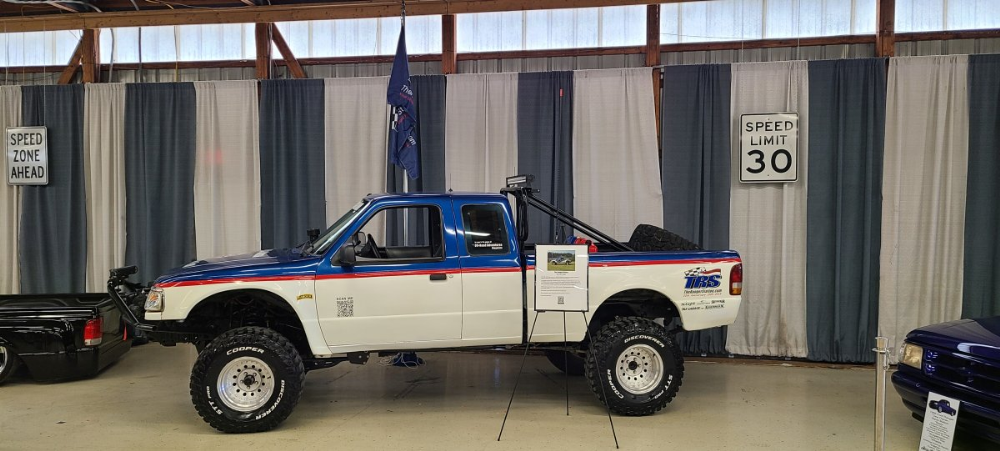 Not only did the show have trucks to see of every size, but they also had the Virginia Giant monster truck giving people rides.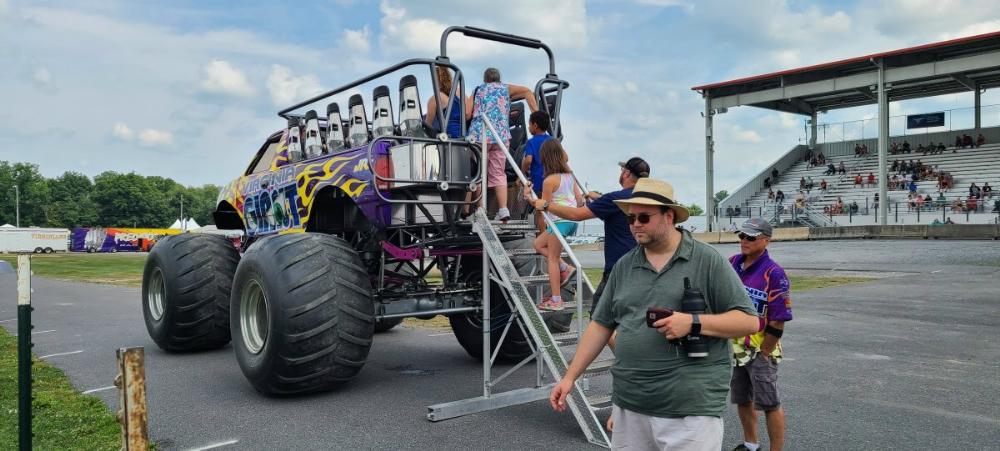 Buying and selling is also a huge part of the Truck Nationals. If you're building a classic truck and need new old stock or reproduction parts, there's a good chance you'll find it here.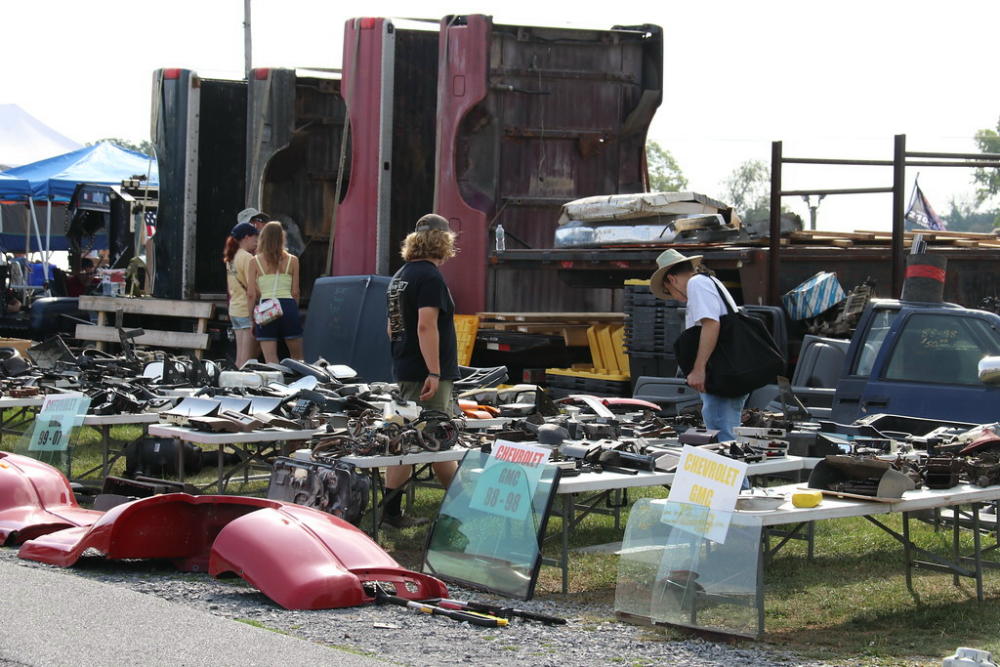 The Ranger Station (TRS) registered and got put on Carlisle's list of truck clubs. As TRS members registered their vehicles for the show they were able to check that they belonged to The Ranger Station. The show provided a tent for TRS members to hang out in, and we were listed on the show map for spectators to find us.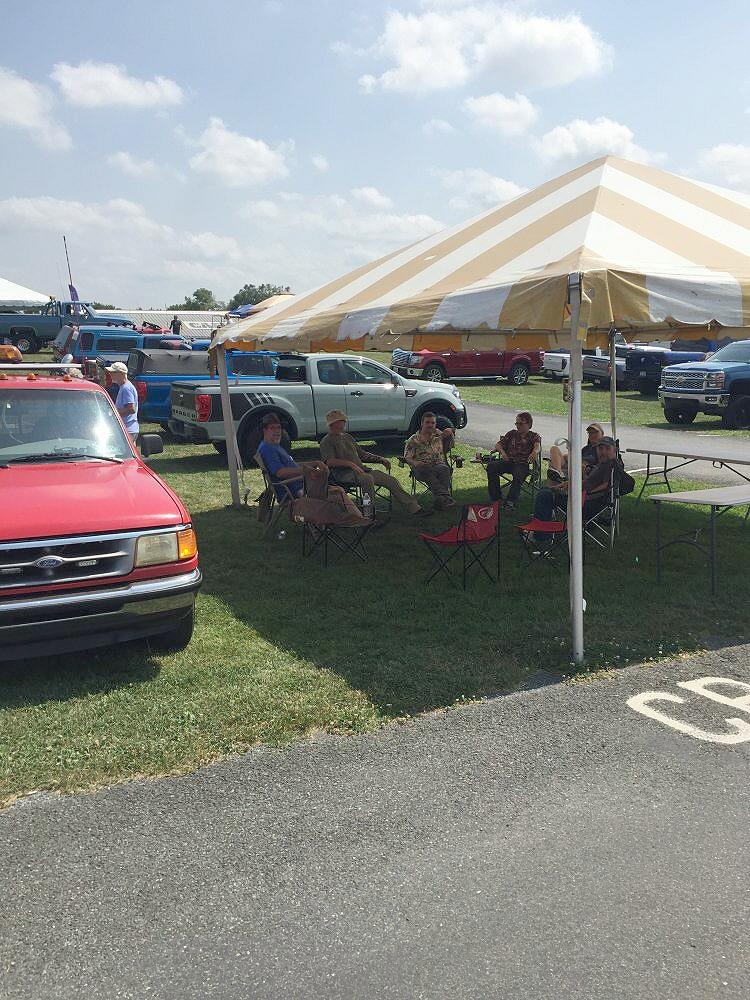 You just never know what you'll see at a truck show. The 1997 Ford Ranger below is owned and built by forum member Rick W. Yes, it really does have dual rear axles and a 5th wheel trailer just like a semi-truck.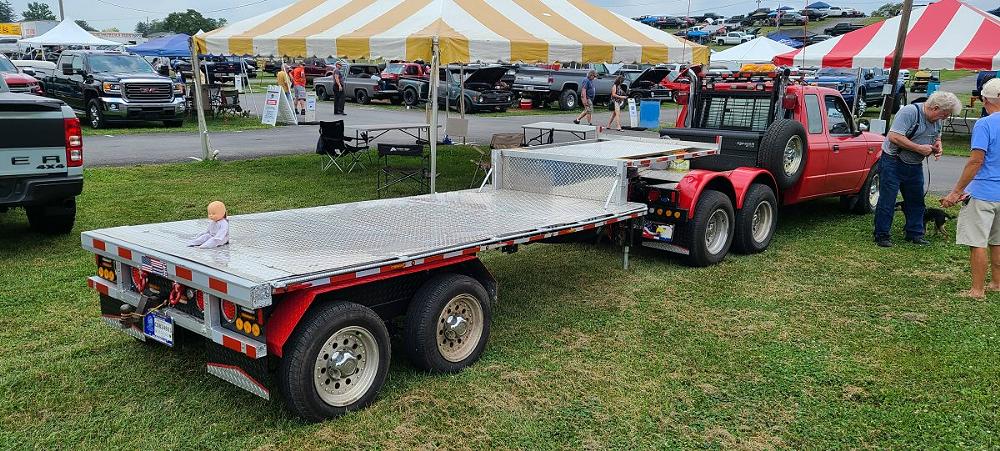 Ford Rangers took 1st, 2nd, and 3rd places in the shows mini and midsize 4×4 class.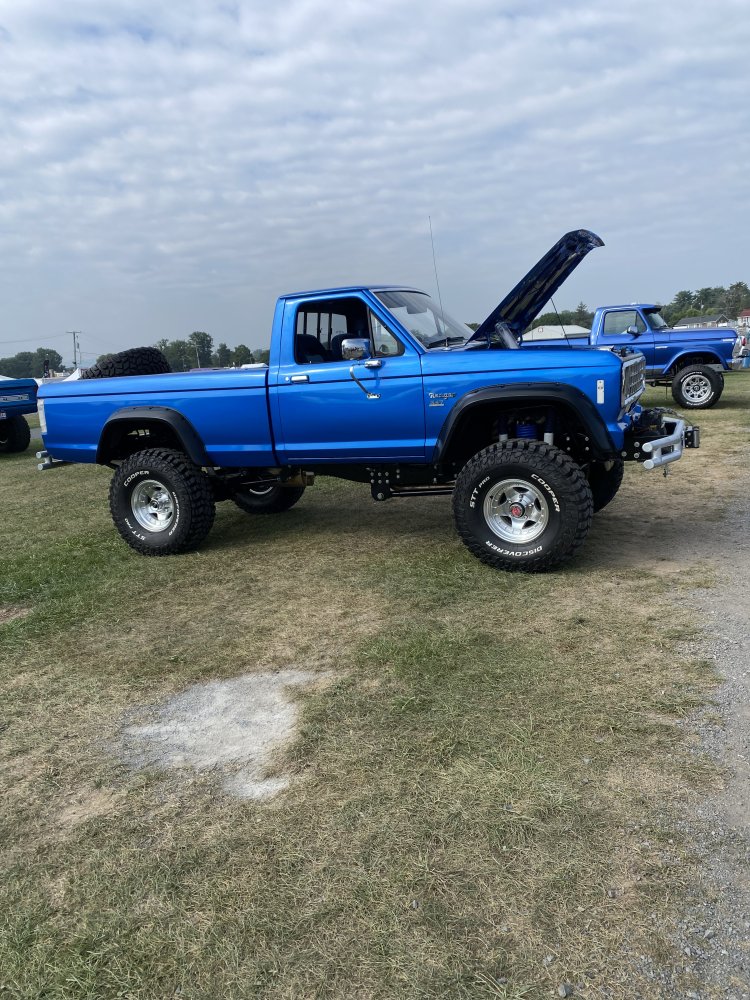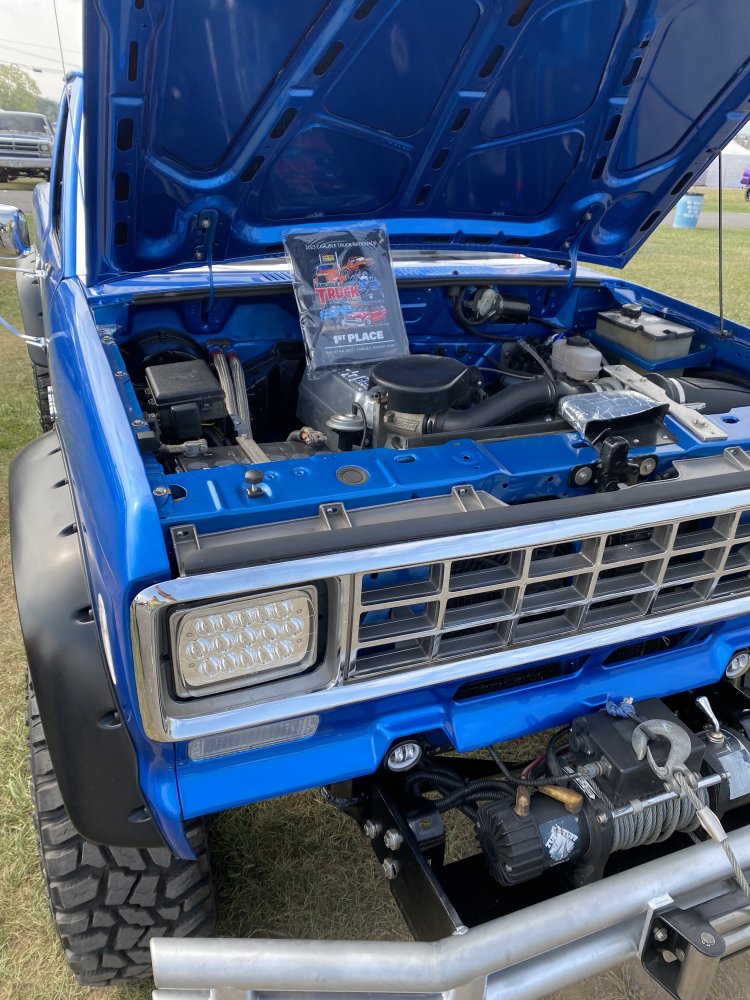 Some of the members decided to stay at a campground and re-created 'Porchville'. If you know, you know.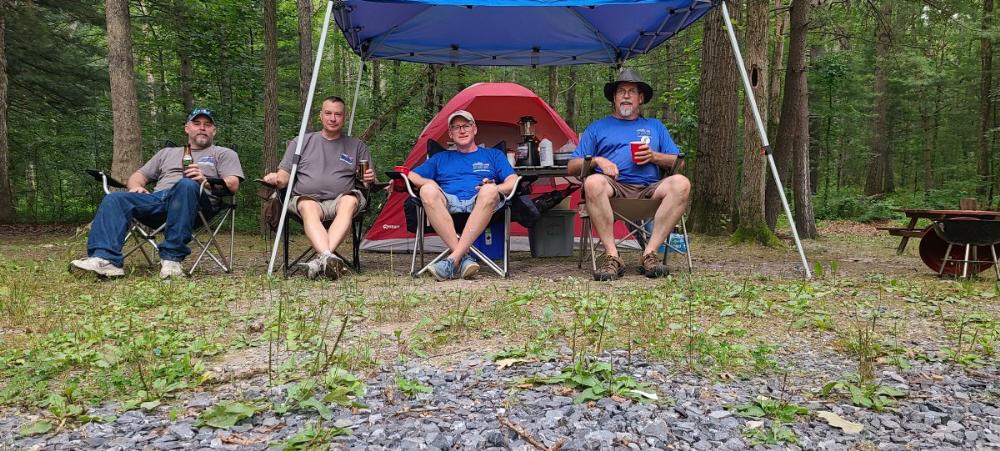 (snoranger sgtsandman, JohnnyO, and ericbphoto)
This was the first time that The Ranger Station attended the Truck Nationals, and we're looking forward to going back next year. Will you join us?
Learn More:
To see and learn more about this event check out our forum discussion 'Ford Ranger 40th Anniversary – Truck Nationals – Carlisle PA'.
For a list of winners from this year's show, check out 'Carlisle Truck Nationals Winners 2023'.
Video:
More Photos:
Click the photos to enlarge.