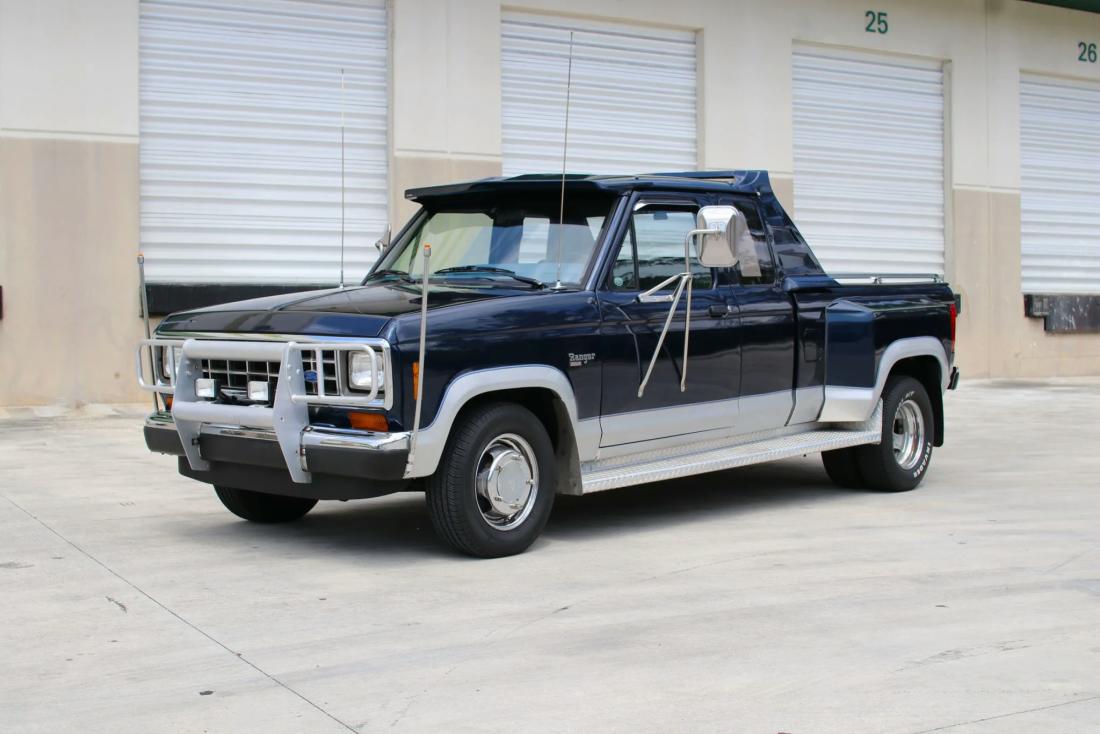 The Ford Ranger dually. Unlike the 1987 Zimmer Ford Ranger featured in August that looked like a dually but just had a wider rear tire, this Ford Ranger is actually a true dually.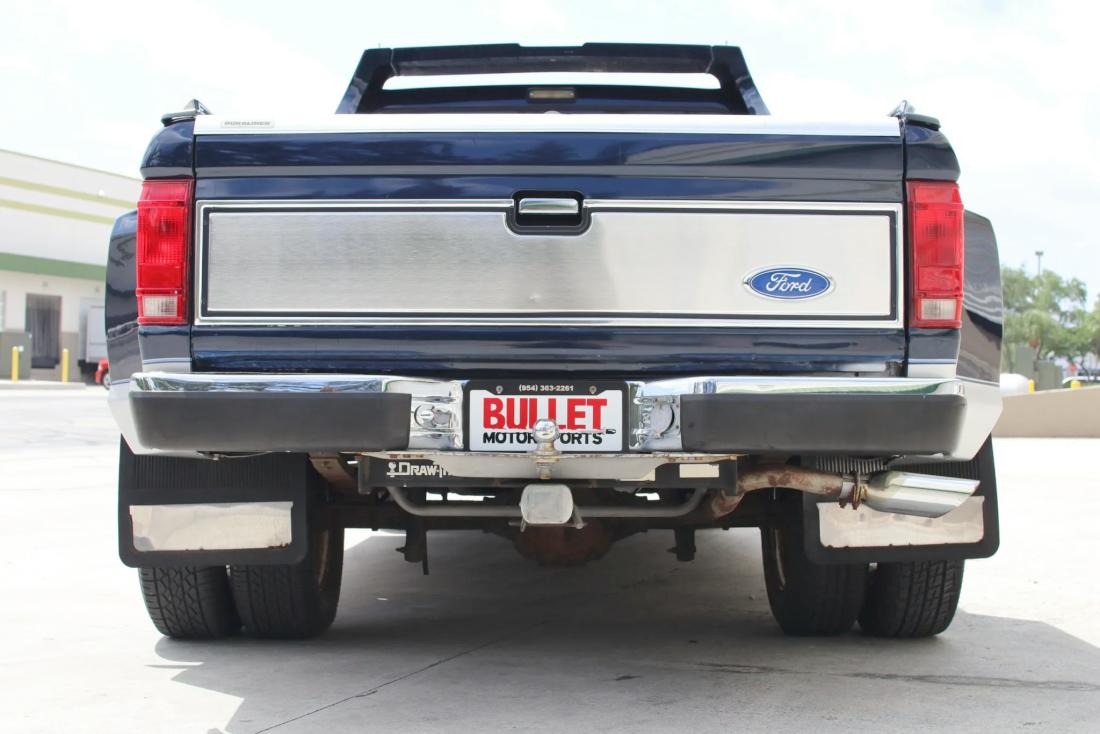 To start with, Ford did not make a factory dually Ranger with a pickup bed. They did however sell chassis cabs (cab without a bed) with a dually setup. They were used for things such as motorhomes and small commercial vehicles.
Most dually Rangers that were seen in the 80's and 90's were put together using RICKA conversion kits purchased from JC Whitney, but JC Whitney no longer sells the kit. The kit consisted of rear wheel adapters that allowed you to bolt a second wheel on to each side of the axle, and JC Whitney also offered the dually fender flares to cover the additional tire. Since this Ranger doesn't show any emblems from any truck conversion companies, there's a very good chance that it was converted to a dually by a previous owner.
Although it's obviously not going to have the capabilities of a fullsize F-350, It's still a pretty unique truck. You're not going to be able to go find a 80's model dually Ford Ranger anytime you want, and if you do have one, it's highly unlikely that you'll come across anyone else with one. Unless there's some secret dually Ford Ranger club I don't know about.
This Ranger has been listed for sale by Bullet motorsports inc
Location: Fort Lauderdale, Florida 33312
Listing Details
Chassis: 1FTCR14T6JPA27676
64k Miles
2.9-Liter V6
Four-Speed Automatic Transmission
Two-Tone Blue & Silver Paint
Blue Cloth Upholstery
Fiberglass Fender Flares
Dually Rear Wheel Adaptors
Diamond-Plate Running Boards
Chrome Grille Guard
Cab Sun Visor & Fairing
Receiver Hitch & Tow Ball
Air Conditioning
Cruise Control
AM/FM Cassette Stereo
Power Windows & Locks
Carfax Report
Video:
Photo Gallery:
Click the photos to enlarge.