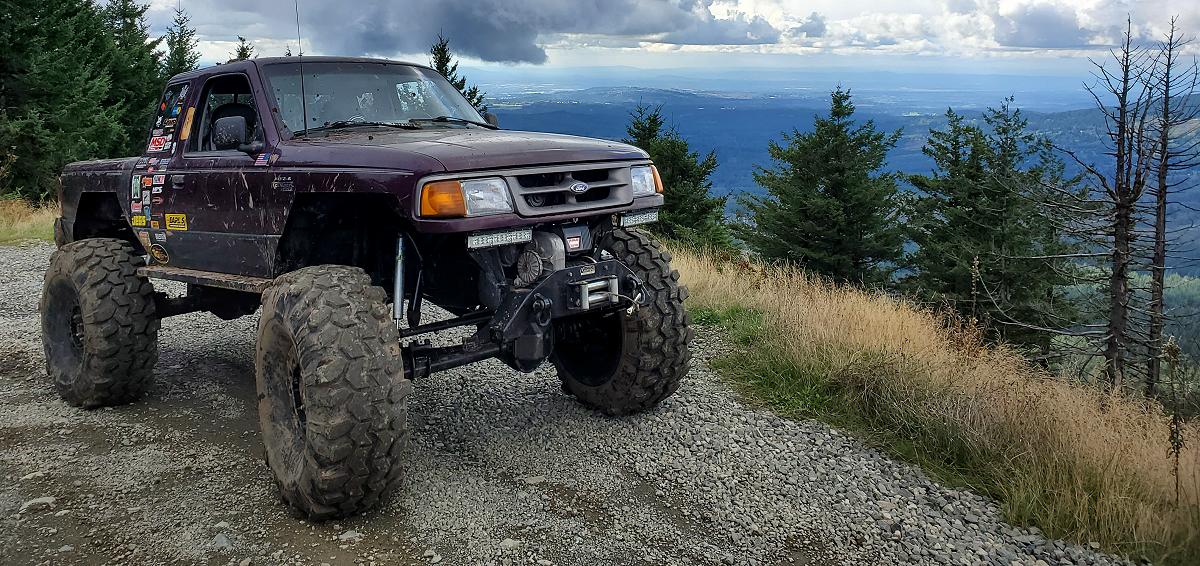 Jeff Conner contacted me through our facebook page, and shared some photos of his 1994 Ford Ranger 4×4. Even with just a quick glance, how can you not like this Ranger riding on a solid front axle and 44-inch tires?
Jeff wanted to build a rock crawler on the cheap, so he mounted the Ford Ranger body on a Chevy K5 Blazer frame. The bed was shortened 2-feet so it would fit. He then added a king pin Dana 60 front axle, and 14-bolt rear axle. The axles are equipped with lockers and 5.13 gears. As you can see, the truck has a leaf spring front suspension instead of the typical Ford coil spring suspension. The tires are 44/18.50R16 TSL Super Swampers on H1 bead locks with Trail Worthy Fab PVC inserts and Rock Rings. A PSC hydro assist steering setup helps steer these big meats. The suspension is dampened by Bilstein shocks providing 14-inches of travel in the front, and 12-inches in the rear.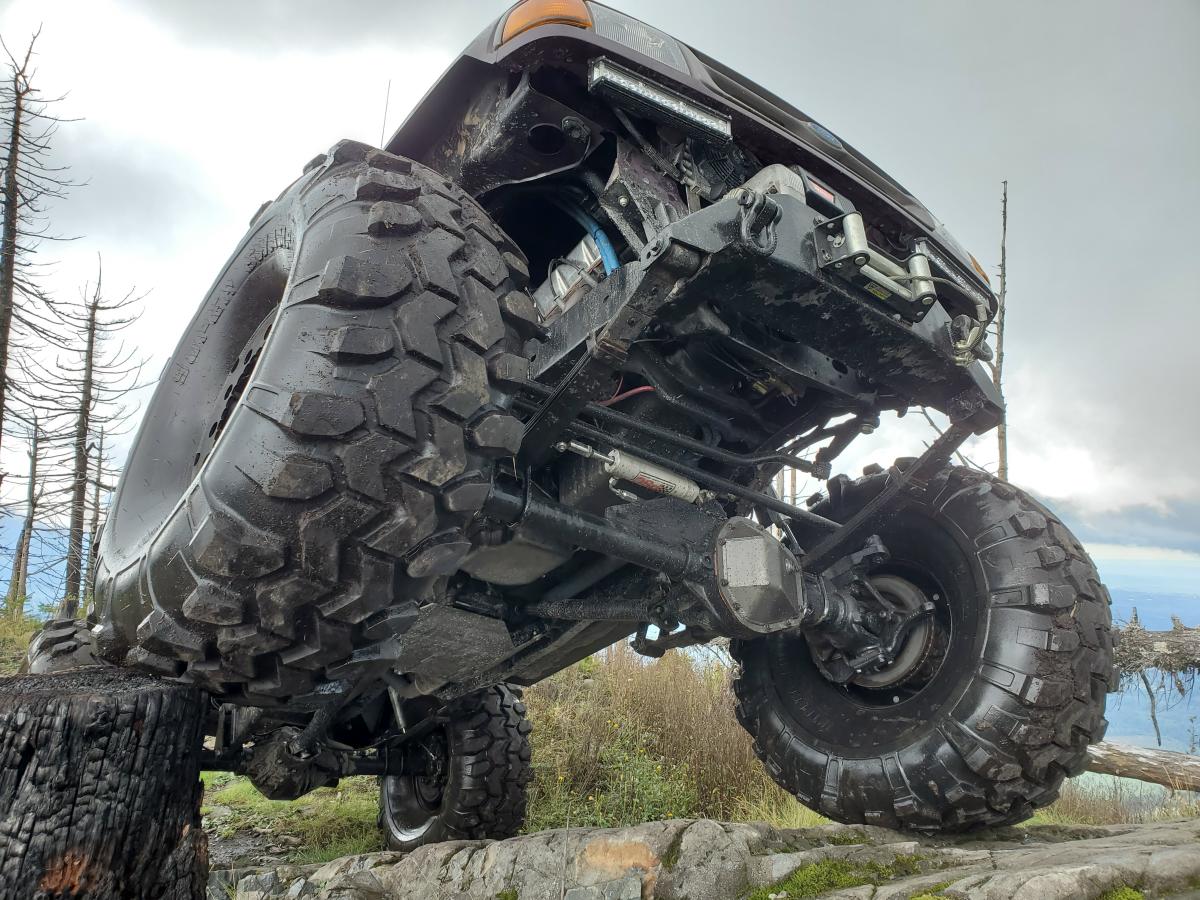 Those massive 44-inch tires are turned by a Chevy 454 Big Block using a Holley Sniper fuel injection. The power makes it's way to the tires with the help of a Chevy TH400 with a reverse valve body and Art Carr/Winters shifter, which sends the power to a NP203/205 doubler transfer case shifted with a triple stick shifter.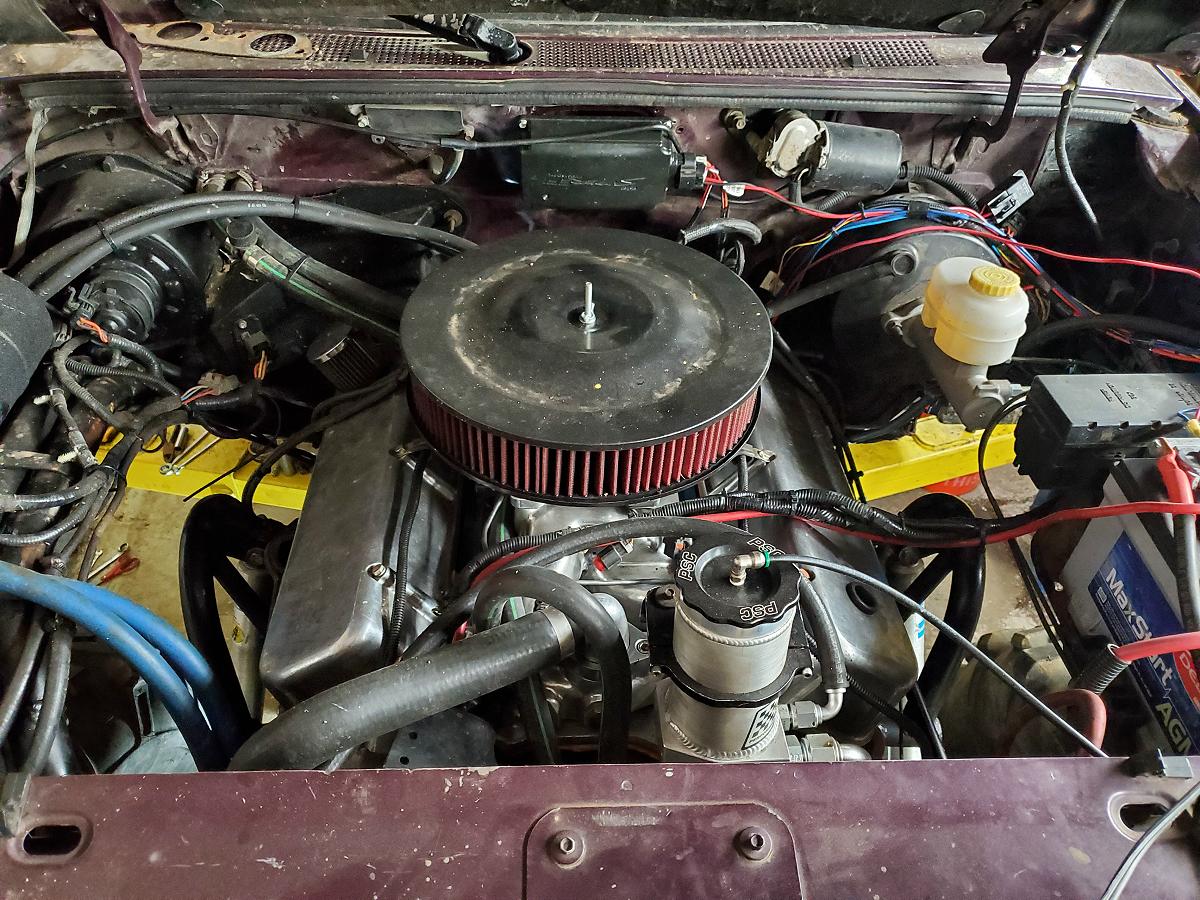 If for some reason this Ranger should get stuck, there's a 8,000lb Warn winch on the front, and a 12,000lb Warn winch in the rear.
Jeff says that he never built a crawler before, and that it took him a year and a half working on it in his driveway. He wanted to build a Ford Courier since that was his first truck, but didn't have any luck finding one. The next best thing was a Ford Ranger. He still needs to build an exo cage, but wanted to get the Ranger out and wheel it before winter.
The Ford and Chevy purists may not like this combination, but I think the truck looks pretty awesome. Jeff built a great truck on a low budget, and is out wheeling it and having a great time.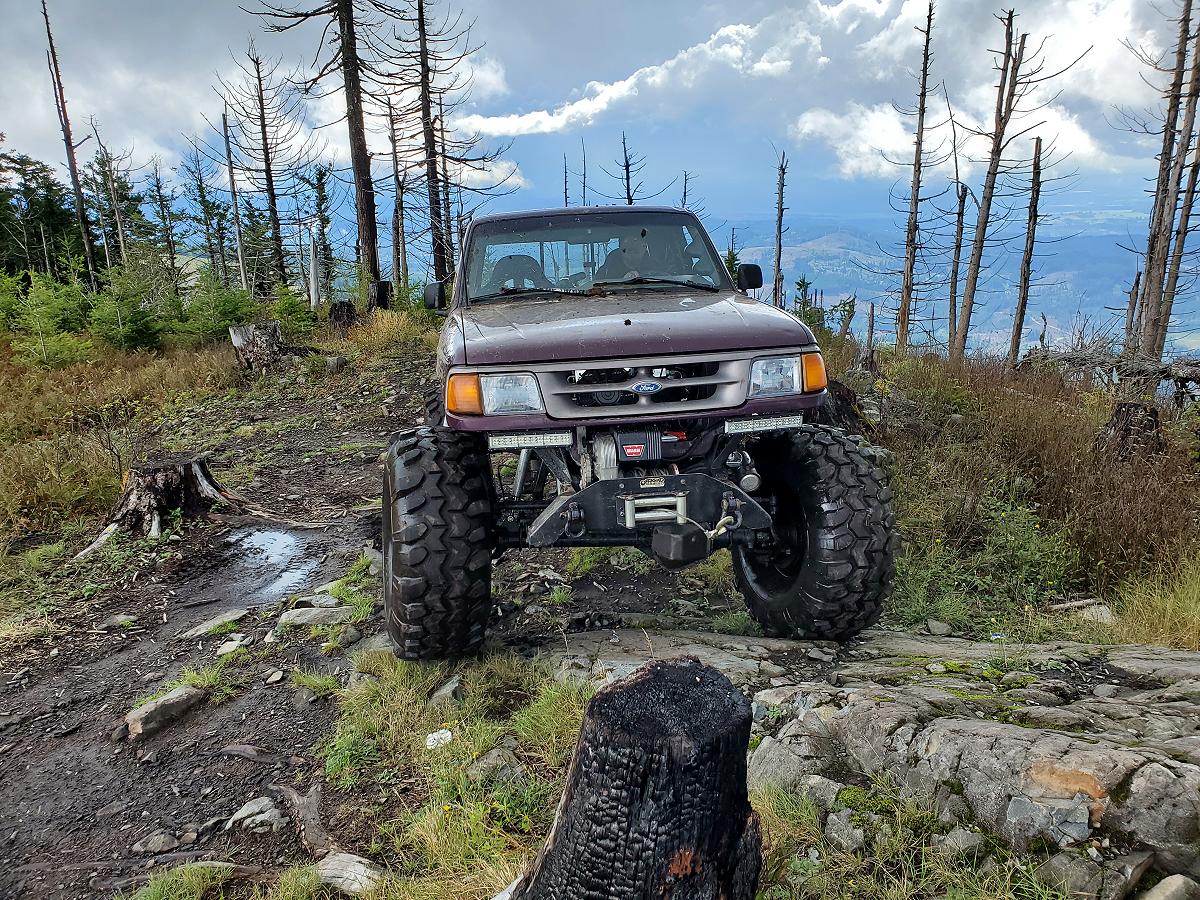 Specifications:
1994 Ford Ranger
Chevy 454 big block
Holley Sniper fuel injection
TH400 automatic transmission
Art Carr/Winters shifter
NP205/203 doubler transfer case
Chevy K5 Blazer frame
Dana 60 front axle
GM 14-Bolt rear axle
Custom traction bars
Lockers
5.13 gears
Bilstein shocks
44/18.50R16 TSL Super Swampers
H1 bead locks with Trail Worthy Fab PVC inserts and Rock Rings
PSC hydro assist steering
8,000lb Warn winch – front
12,000lb Warn winch rear
More Photos:
Click the photos to enlarge.