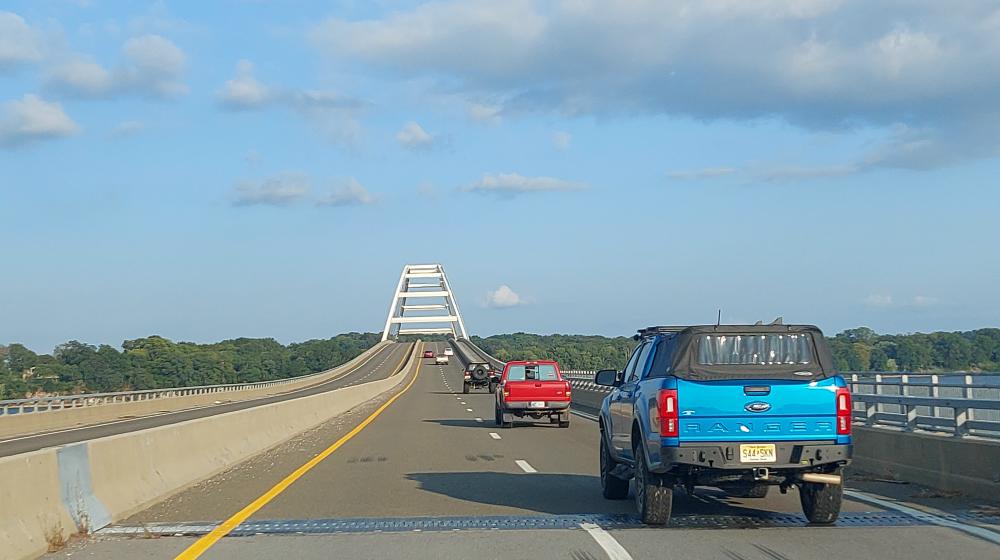 Introduction:
For 2024 The Ranger Station will be returning to the Land Between the Lakes National Recreation Area in Kentucky for our Fall Adventure and 25th Anniversary.
As part of America's great outdoors since 1963, Land Between the Lakes National Recreation Area manages over 170,000 acres of forests, wetlands, and open lands on a peninsula between Kentucky and Barkley lakes in Western Kentucky and Tennessee. This family-friendly recreation area offers one of the largest blocks of undeveloped forest in the eastern United States.
This is a beautiful area where people can explore, boat, camp, and fish. People also enjoy the authentic experiences provided by Woodlands Nature Station, Elk & Bison Prairie, Homeplace 1850s Working Farm, and Golden Pond Planetarium and Observatory. The Fort Donelson Civil War for and Casey Jones Distillery are also nearby.
Because of the various opportunities here, there should be something for everyone. Bring the family!
For more information about Land Between the Lakes Check Out:
Where: Land Between the Lakes National Recreation Area – Kentucky
When: September 5th – 8th, 2024
Forum Discussion: TRS 2024 25th Anniversary Fall Adventure – Land Between The lakes
Last Years Event:
For a look at last years event check out:
2023 TRS Fall Adventure – Land Between The Lakes (Event Coverage)
TRS 2023 Fall Adventure – Land Between The Lakes (Forum Discussion)
Itinerary / Camping:
Thursday September 5th:
Arrive and establish camp
Social gathering around the campsite
Friday September 6th:
Scavenger hunt
Break into groups based on interests
Friday night campfire pizza night
Saturday September 7th:
Scavenger Hunt / Scavenger Hunt award
Break into groups based on interests
Anniversary door prizes and cake in the evening
Sunday September 8th:
Group photos
Leave camp / Explore the area / Head home
The Prizer Point KOA will be the designated campground for this year's event. You can make a reservation online, but if you call them at 270-522-3752 and tell them you're with The Ranger Station group they will give you a discount.
Lakefront RVs, Lodging & Tent Camping in Cadiz, KY | Prizer Point KOA
Directions To Prizer Point KOA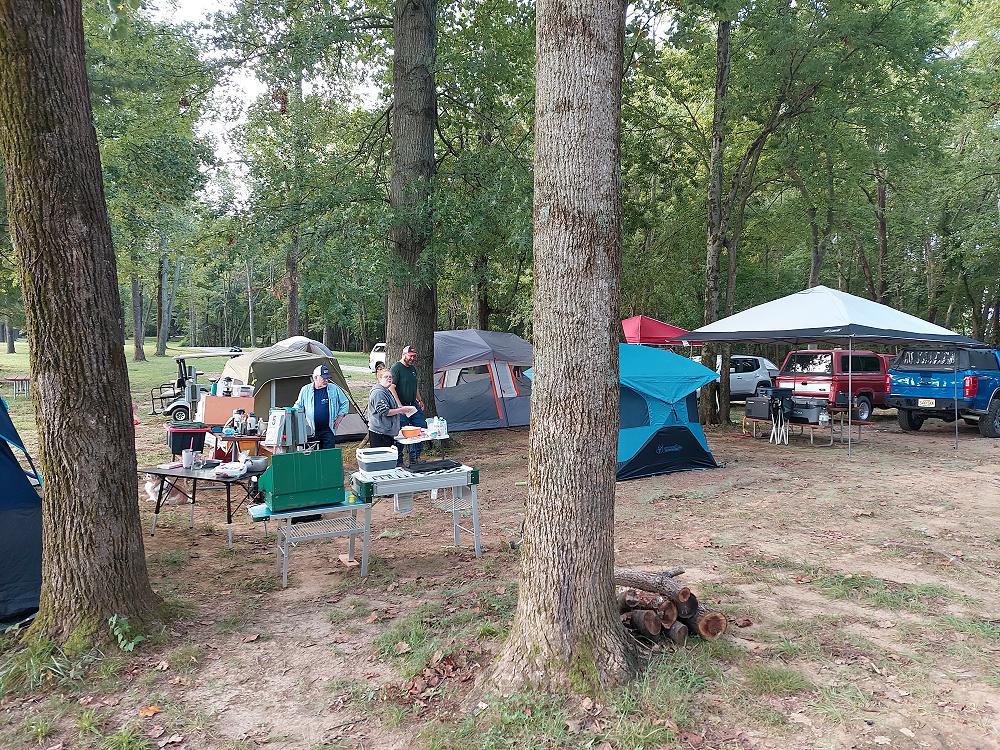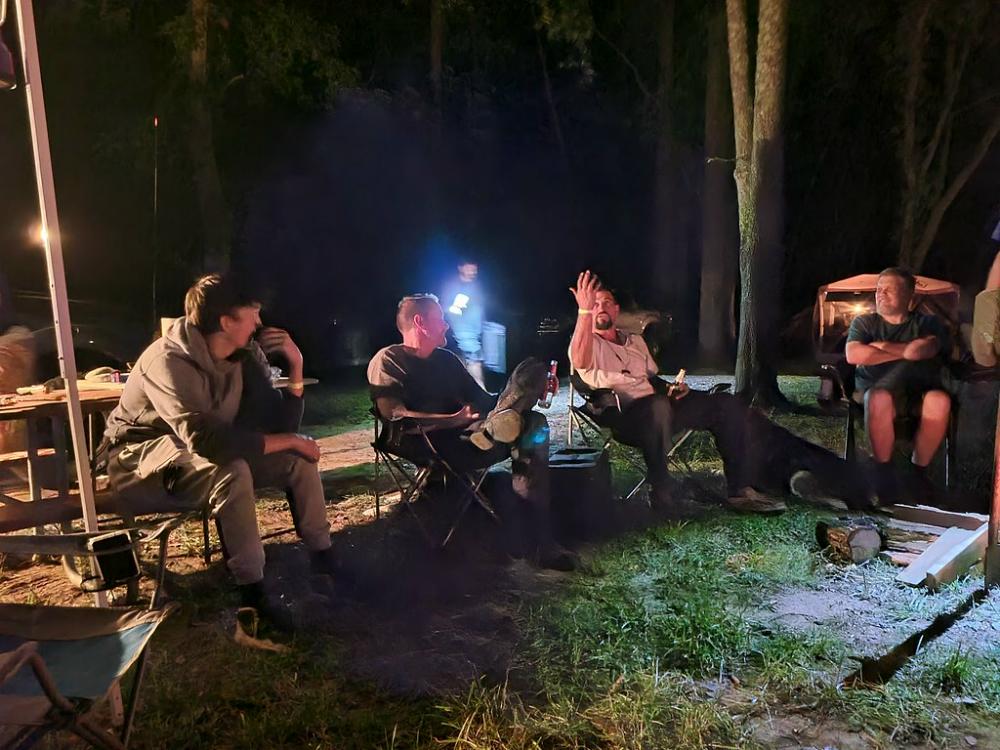 Scavenger Hunt:
The Scavenger Hunt will return this year to add to the fun and adventure.
Official Rules and guidelines;
First and foremost, be safe. You are responsible for your own safety. Obey all traffic laws and other park rules. Also, remember that we are out in nature. There are poisonous plants and wild animals. If you are not comfortable going somewhere, don't go. Nobody is forcing you. Some Scavenger hunt items will require short hikes. Respect the animals, ALL of them. Do NOT try to pet the Bison. Keep a safe distance.
Please abide by Tread Lightly principles.
Travel Responsibly
Respect the rights of others – Practice good sportsmanship. Ask for permission before doing something that involves another person.
Educate yourself
Avoid sensitive areas – do not drive off established roads and trails
Do your part – Leave the area better than it was when you arrived, if possible. Carry out all of your trash. Do NOT add to graffiti or deface trees and plants
You may participate individually or in teams
The hunt begins Friday Morning and ends at 4:00pm on Saturday. You have 2 days.
There is a maximum total of 40 points. The team with the most points wins.
In the case of a tie, the tie will be broken by answering TRS/RBV trivia questions.
Many items require a photo. Pay attention to details and make sure your photo includes the correct subject matter. You will need to be able to show me your photos quickly so I can tally your score.
All decisions will be rendered by Eric Benner (EricBPhoto) and/or Jim Oaks
Finally, have fun. I tried to design this so anyone can participate, regardless of type of RBV – 4×4, RWD, Mini Truck, other. This will present some challenges. You will need to be able to research to find out what some of these things are. You will need to be able to navigate, both in your vehicle and on foot. You will need to think outside the box. Be aware of your surroundings. Some items may require good timing – being in the right place at the right time with your camera ready.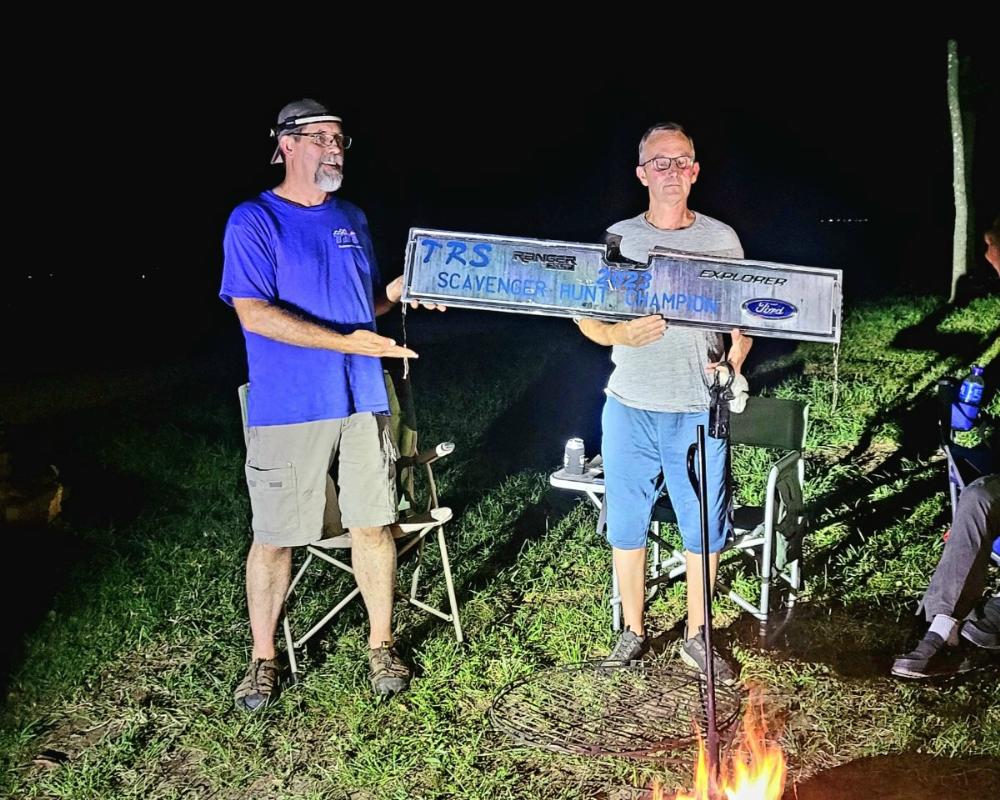 1850's Homeplace Working Farm & Museum:
The Homeplace 1850s Working Farm and Living History Museum represents a two-generation farm, located within the gently rolling hills and scenic fields of northwest Tennessee. When you visit the Homeplace, you will see interpreters in period clothing going about their daily chores on a real, working farm. You can even lend a hand and join in on the farm fun! You'll find the perfect blend of artifacts, restored historic structures, and traditional seasonal activities to step you back in time to relive history before the Civil War. Even their livestock includes rare and endangered breeds. They cultivate many varieties of garden plants and field crops; most from heirloom seeds dating back before the Civil War.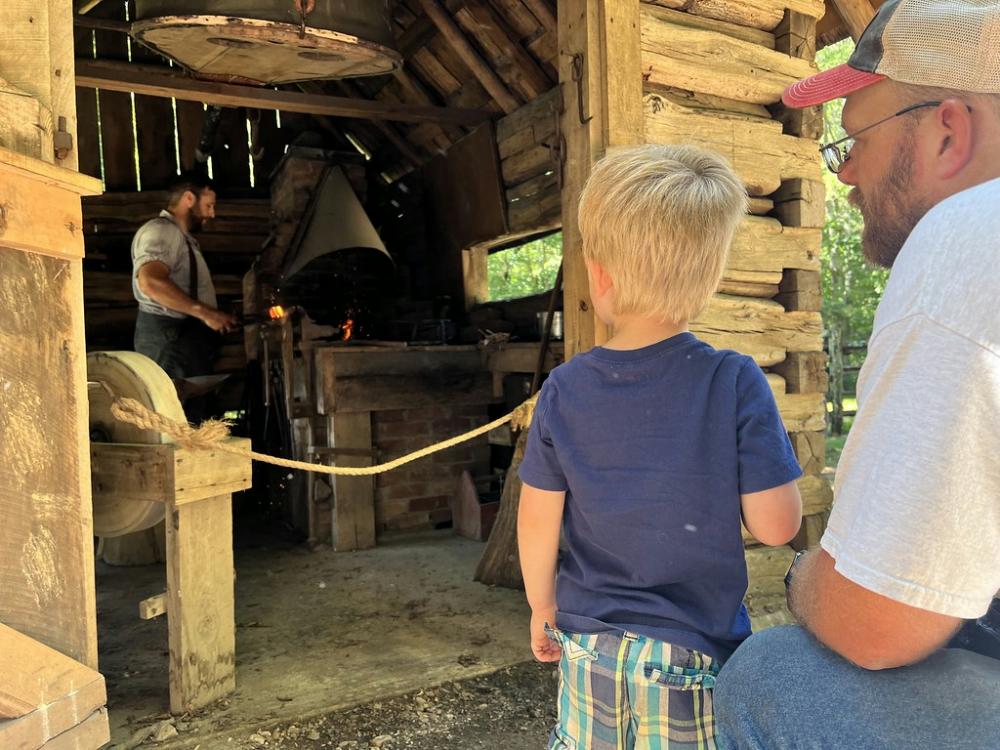 Elk & Bison Prairie:
The Elk & Bison Prairie offers a native grassland habitat that was once common in Kentucky more than a century ago. Elk and bison roam free within this 700-acre enclosure.
Visitors explore the wonders of the tallgrass prairie habitat through traveling in their enclosed vehicle via a 3.5-mile paved loop road. Numerous other wildlife species and a stunning array of native plants also thrive in the prairie.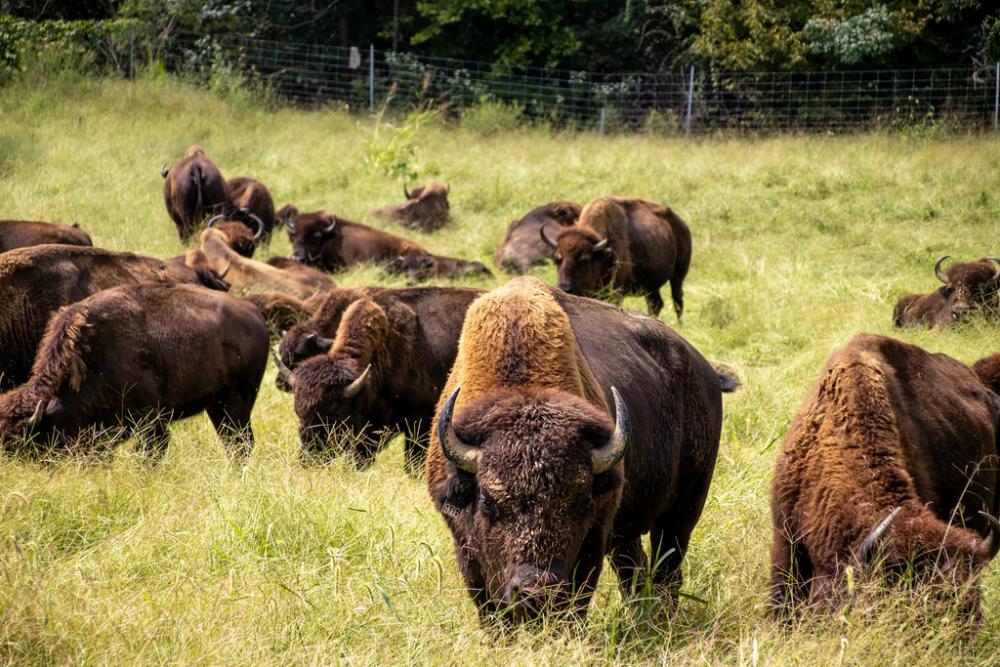 Fort Donelson Civil War Fort:
This area has a lot of civil war history. Fort Donelson was a fortress built early in 1862 by the Confederacy during the American Civil War to control the Cumberland River, which led to the heart of Tennessee, and thereby the Confederacy. The fort was named after Confederate general Daniel S. Donelson.
The Union Army of the Tennessee, commanded by Major General Ulysses S. Grant, who later became president, captured the fort in February 1862 from the Confederate Army in the Battle of Fort Donelson. This was a great strategic victory for the Union forces, and part of Grant's campaign to gain control of the Mississippi River. Union forces occupied the fort (and much of Tennessee) for the remainder of the war.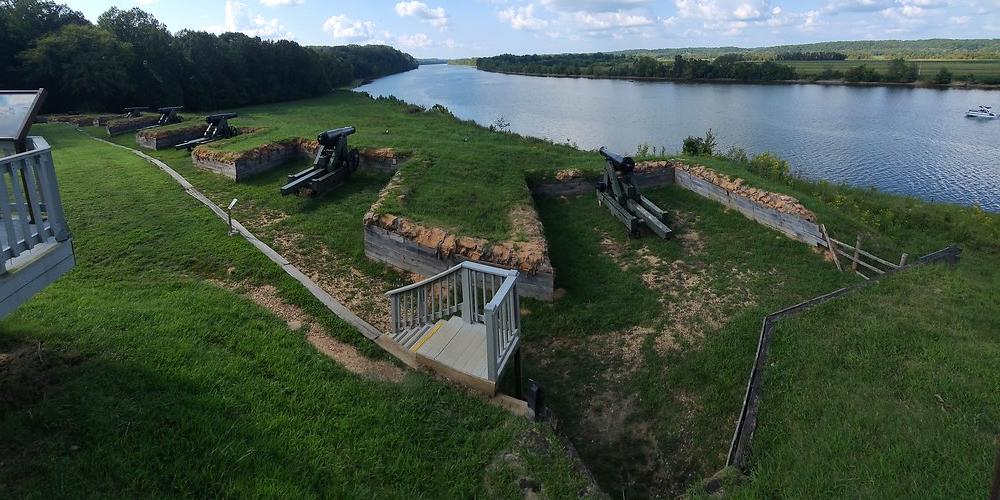 Casey Jones Distillery:
From Casey Jones Distillery
"The legend of Casey Jones began in prohibition-era Golden Pond, KY, where it's rumored Casey built over 300 copper stills from his own original design. Casey's ingenuity and passion inspired his grandson, AJ, to create Casey Jones Distillery where today, they distill premium moonshine and bourbon in a square copper coffin pot still, built by his grandson Arlon Casey "AJ" Jones. Casey Jones Distillery is a great place to get married, celebrate a birthday, have a reunion or renewal, host a corporate event, or just wander around and lose yourself in the beautiful Hopkinsville, KY countryside. All while sipping a little piece of Kentucky history. Member & of Stateline Whiskey Tour and KY Bourbon Trail Craft Tour."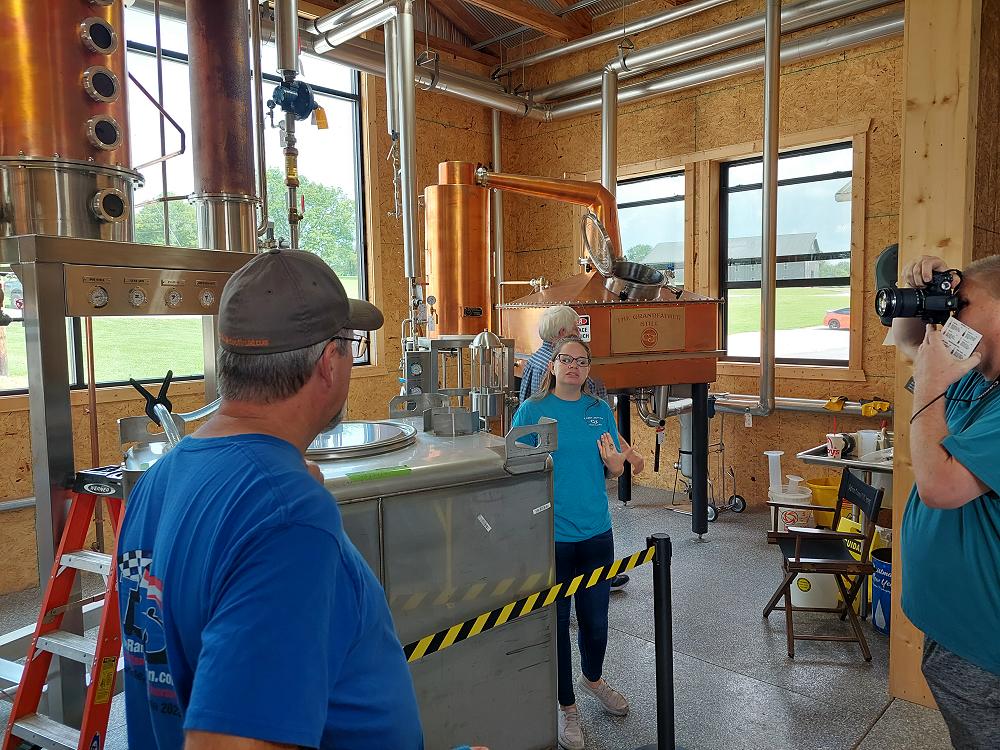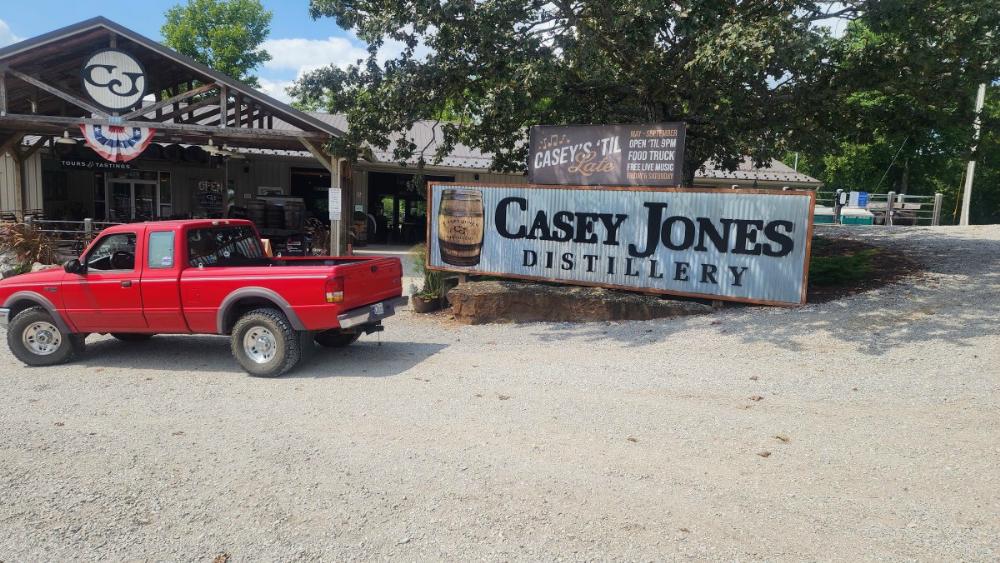 Explore The Area:
There are some interesting sites to see in the area. Whether it's the scenery from the forest roads or visiting old buildings and landmarks.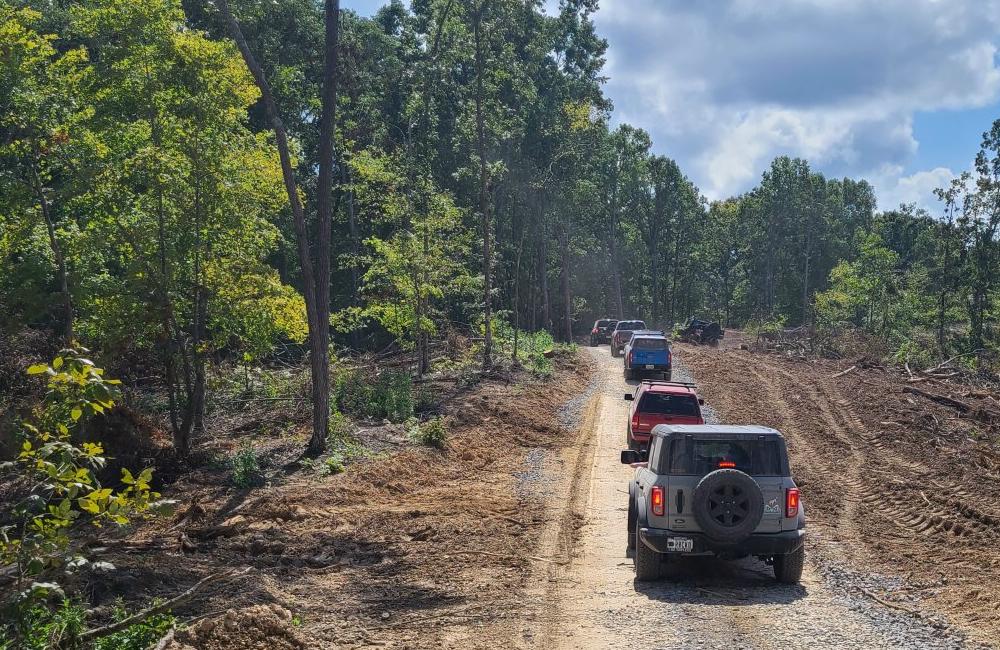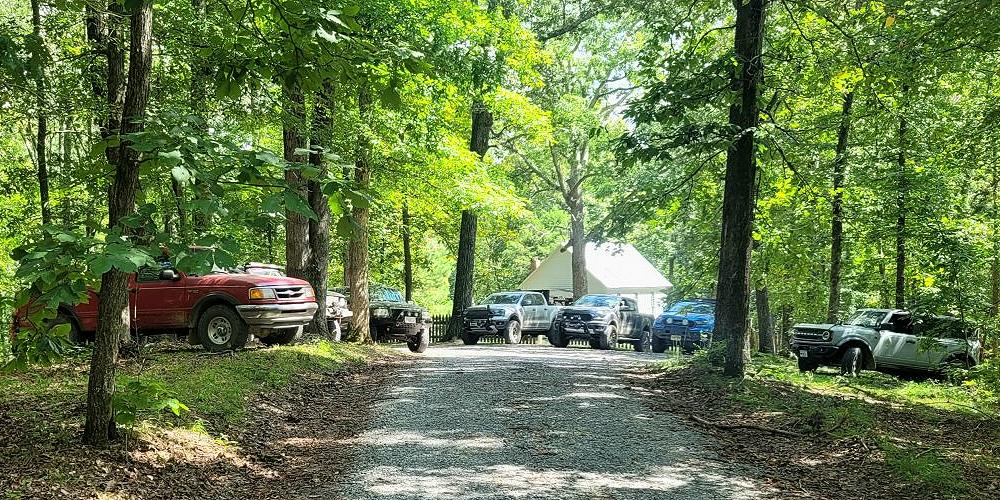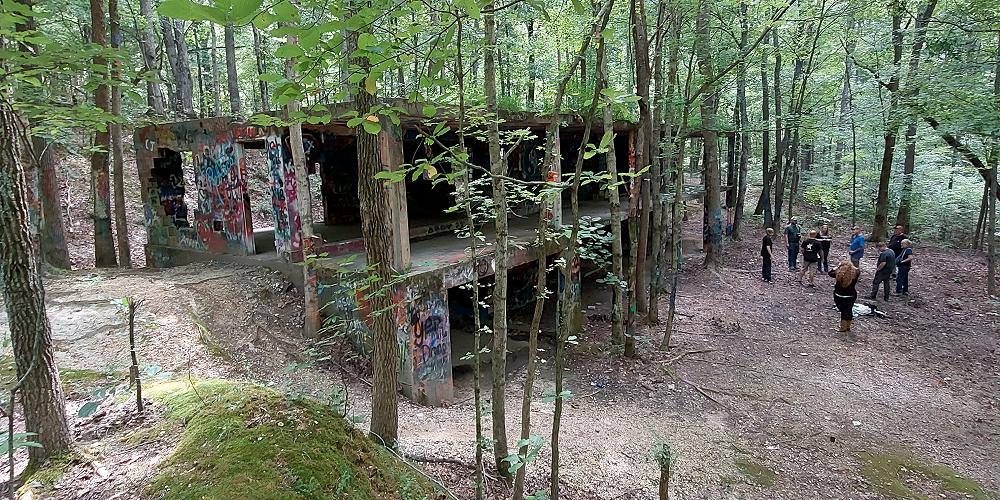 Forest Road Challenge:
This year there will be a Forest Road challenge for those up to the task. What starts out looking like a road will barely be considered a trail before you get to the end of it, and GPS will be required. Bring your GAIA GPS app for this one.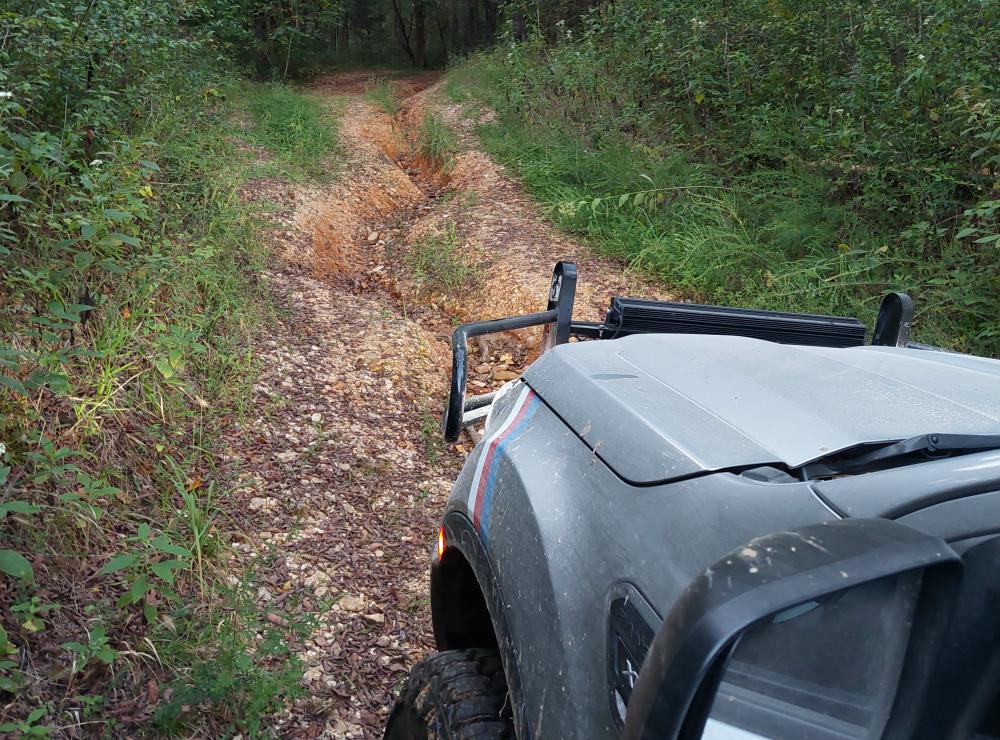 Turkey Bay Off Highway Vehicle Area:
Within Land Between the Lakes is the Turkey Bay OHV Area that provides designated OHV and primitive trails for OHV camping opportunities. The area consists of approximately 100 miles of primary, secondary, and tertiary trails for many different OHV riding experiences.
All riders must sign a liability waiver. By signing, registrants agree to obey all rules and regulations posted at Turkey Bay OHV Area and on Land Between the Lakes' literature and website.
The permit holder is responsible for all uses of the registered vehicle, ensuring it is operated in a safe and prudent manner at all times.
Trail Markers / Ratings:
All trails are two-directional.
Primary Trails | 

Yellow Blaze


Maintained trails offer novice riders pleasant, less-challenging riding opportunities.
Secondary Trails | 

Orange Blaze


Narrow, more challenging trails serve as connectors between primary trails.
Tertiary Trails | 

Blue Blaze


Narrowest, most challenging trails serve as connectors between both primary and secondary trails.
Challenge Areas | 

Red Rings


These are typically 2-10 acres of steep, washed-out hill climbs. Although individual trails within our Challenge Areas will not be marked, boundaries are marked by red rings on the trees. Only ride on trails already established.
Check out the Turkey Bay OHV Trail Map
For more information, check out Turkey Bay Off Highway Vehicle Area.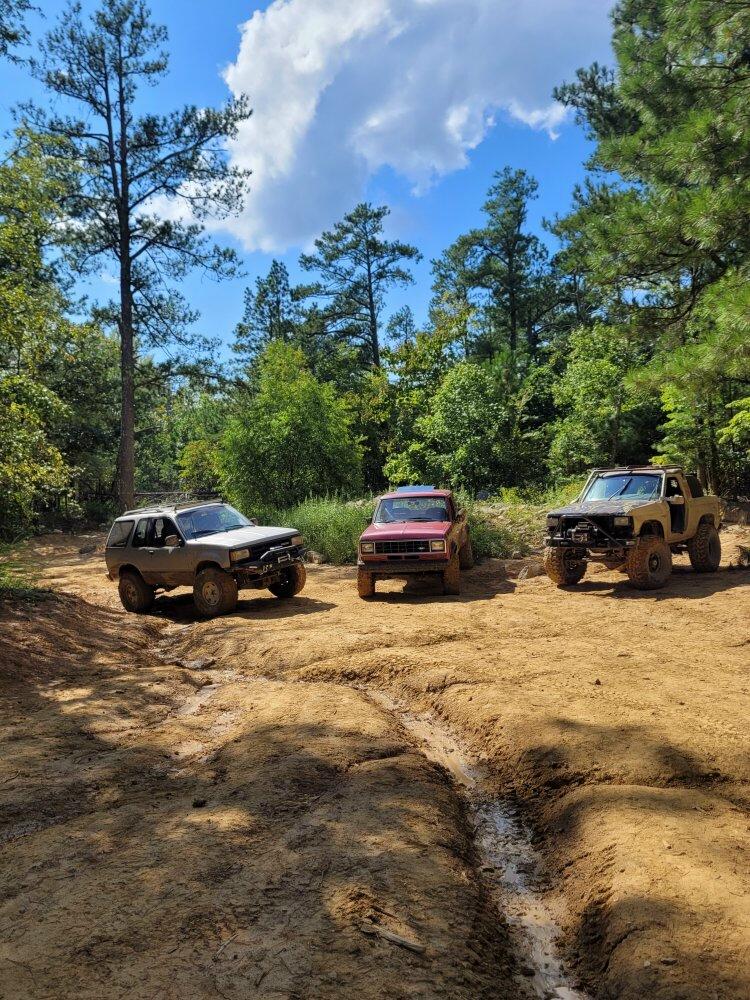 Canoeing & Kayaking:
Paddle across the waters of Land Between the Lakes- where 300 miles of scenic, undeveloped shoreline await you! Whether you choose to paddle the expansive waters of Kentucky and Barkley Lakes or one of the many inland lakes throughout the peninsula, adventures for all skillsets abound. Make it a day trip, or pack your camping gear and disperse camp along the natural shoreline.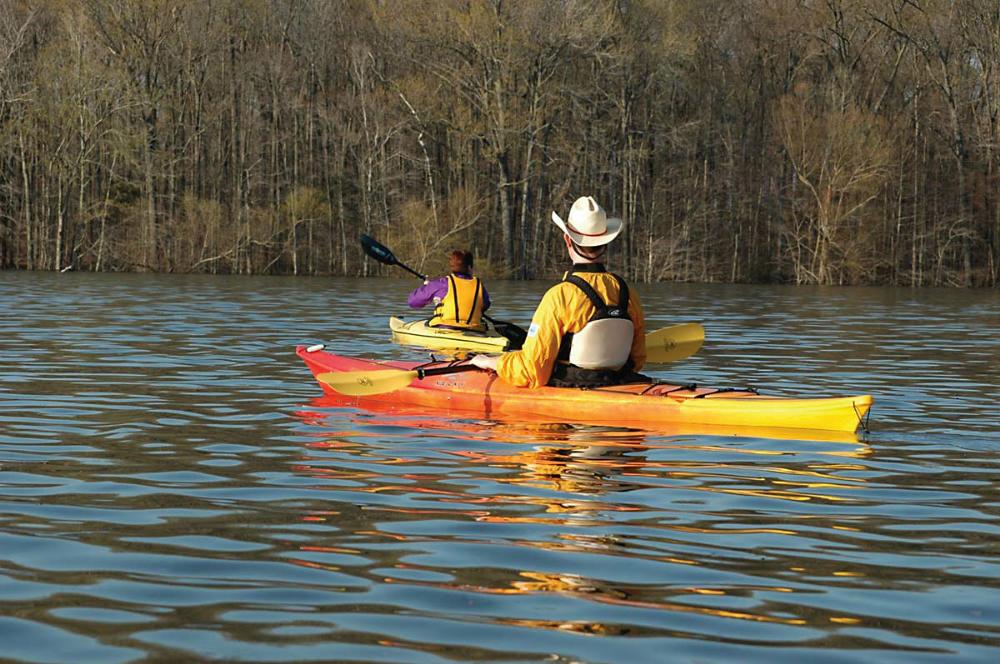 Hike & Bike Trails:
More than 200 miles of trails are available to hikers and backpackers alike at Land Between the Lakes. With dozens of different paths to choose from, guests can pick their own adventure at LBL. For a full view of the recreation area, take the grand tour on the North-South Trail, which spans the length of LBL. For a shorter journey in the south part of the park, follow General Grant's footsteps along the Fort Henry National Recreation Trail, and in the north, view beautiful lake views along the Canal Loop Trail. These and all the other trails offer scenic views and opportunities to see wildlife.
Friday Night Pizza Night:
Our TRS campfire pizza has become legendary. These are truly made to order pizzas cooked over a campfire and will probably be one of the best pizzas that you will ever eat.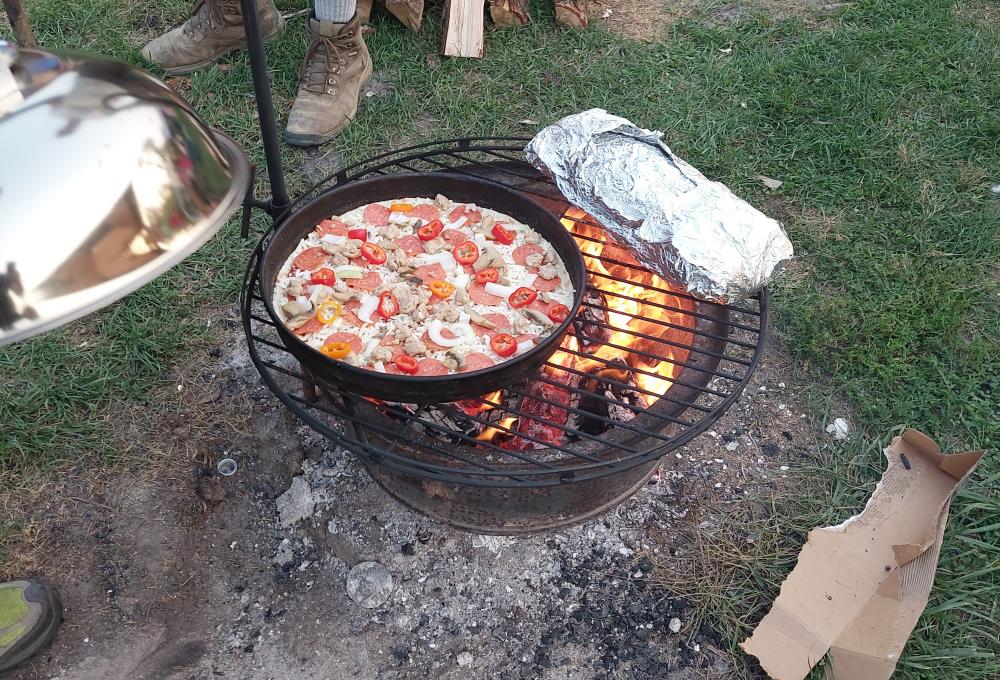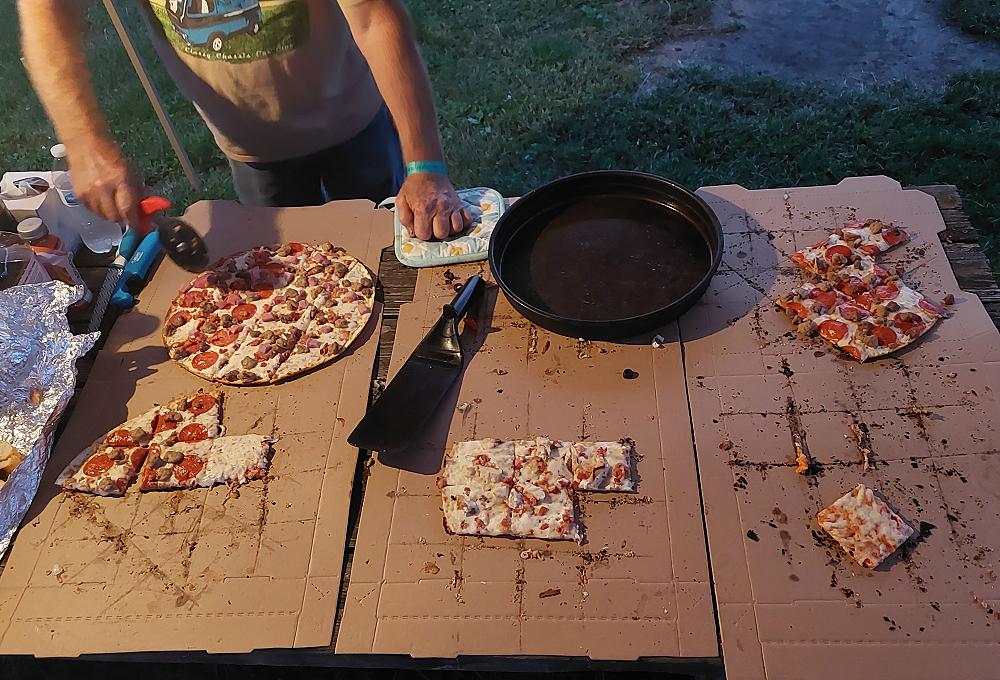 Generation Challenge:
It's great when we can get every generation of Ford Ranger together at a gathering. Let's see if we can do it again for our 25th Anniversary!

Register To Attend:
It's important for us to know how many people will be attending so that we can properly plan and prepare for this event.
Watch for registration to begin May 1st, 2024.
Last Years Event Videos: