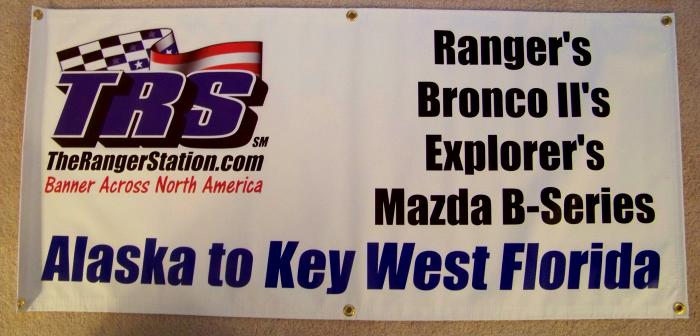 Part 4:
04/17/2016:
On April 17th, JoshT handed the banner off to forum member 'frankenstein95'. frankenstein95 will be taking the banner on to Tallahassee Florida.
05/06/2015:
On May 6th, frankenstein95 moved the banner further south to Miami Florida. That puts the banner 150 miles from its final destination.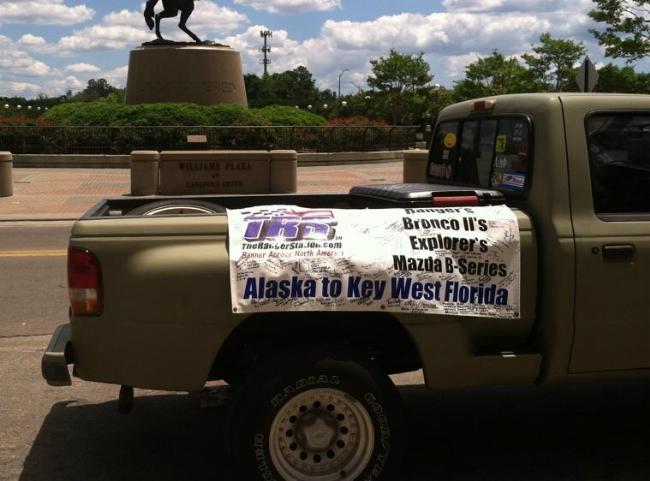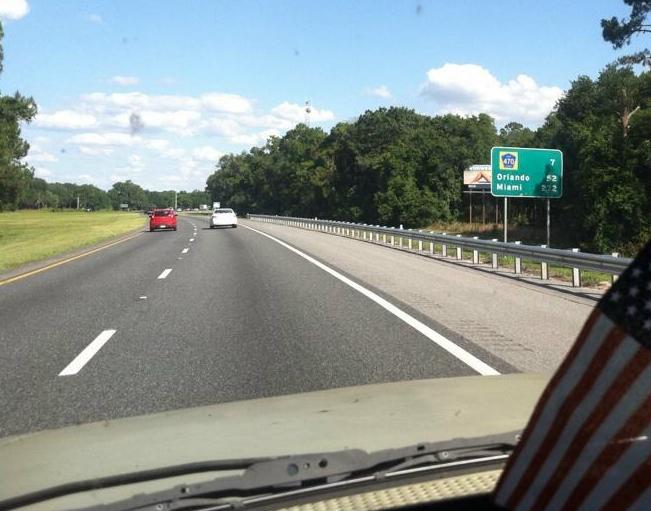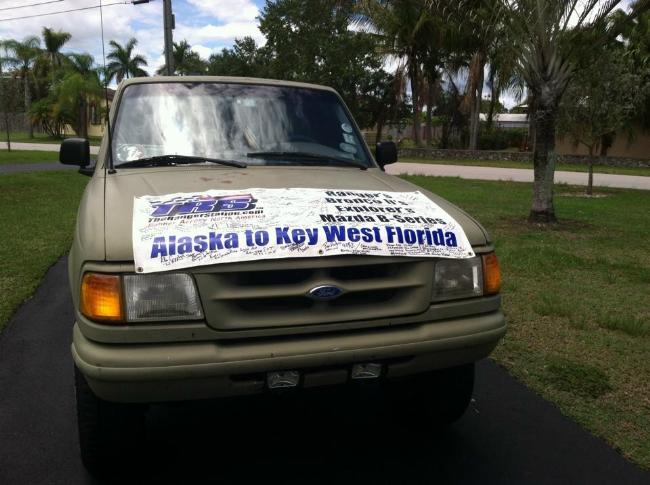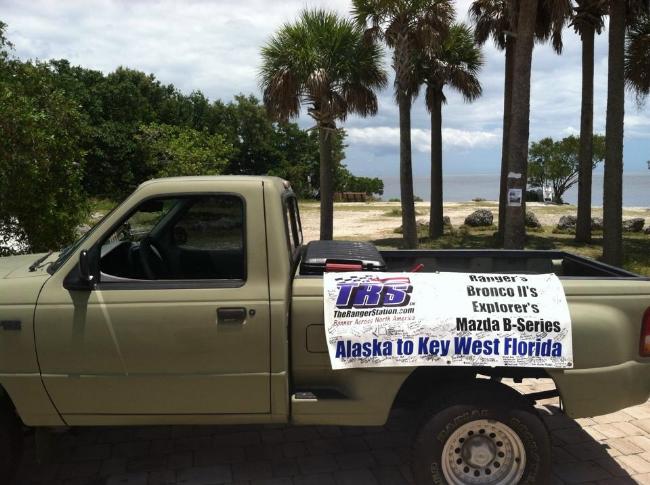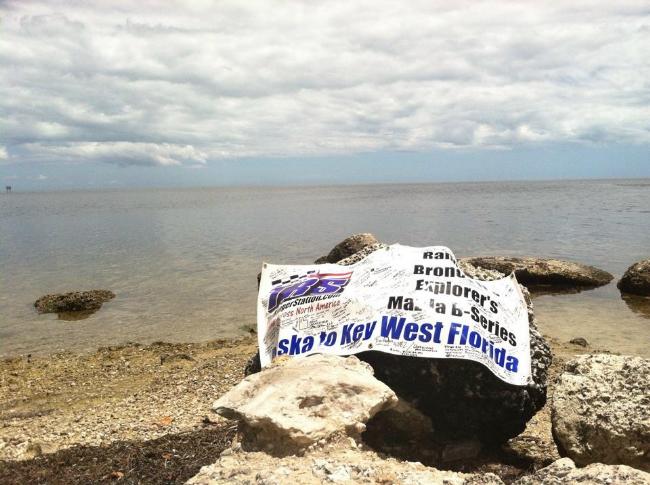 09/23/2015:
On September 23rd, forum member 'bobbywalter' met up with frankenstein95 and retrieved the banner. He will be the final forum member to have possession of it.
10/01/2015:
On October 1st at 11:33am, bobbywalter took the banner to Key West Florida.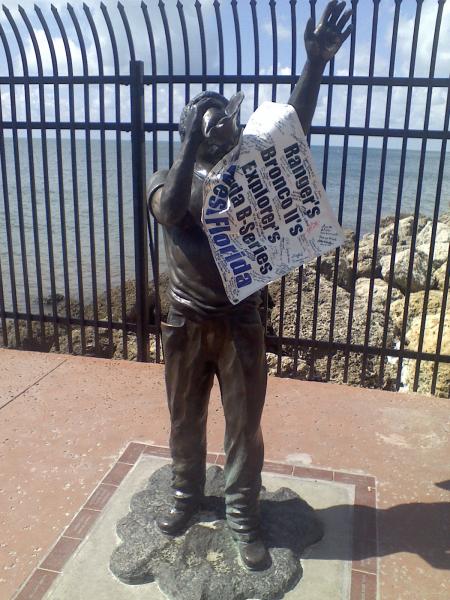 The banner hanging on Conch Man. What is that you ask?
Until his death in 2003, Bishop Kee, a preacher and a leader of Key West's Bahama Village neighborhood, could be seen each day at the Southernmost Point greeting visitors with a cheerful wave and toot on a conch shell. He sold fluted, pink-lined conch shells beside the iconic landmark as well.
He and his father before him left a 50-year legacy of welcoming all who visited the Southernmost Point, popularized conch shell blowing, and were emissaries of the multicultural, multi-ethnic community that has made Key West unique since its inception.
After his death, this life-size monument was erected to pay tribute to him.
bobbywalter got some guy to hold the banner so he could take a photo.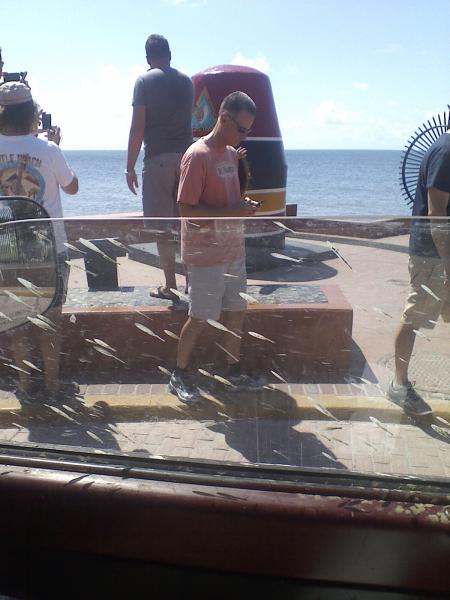 From the window of his Ford Ranger….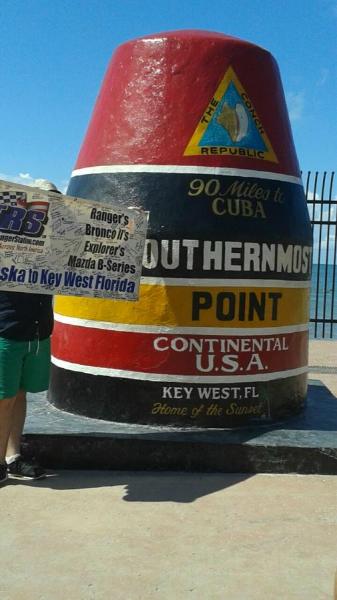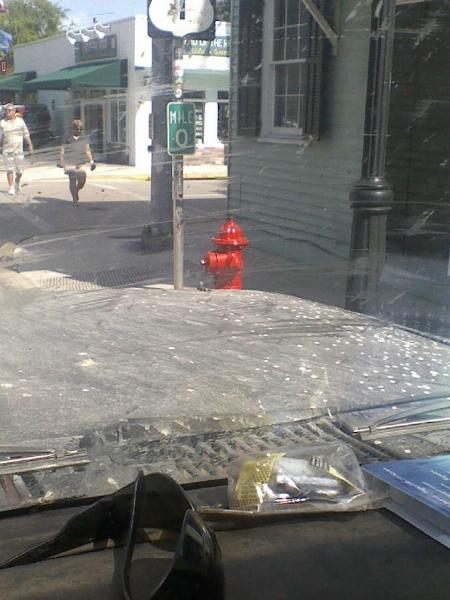 After finally getting the banner to Key West Florida, bobbywalter drove the banner 1,380 miles to return it home to TRS owner/founder Jim Oaks.
12/01/2015:
After initially mailing the banner to start it's journey in  Alaska on April 16th, 2012, the banner finally came home.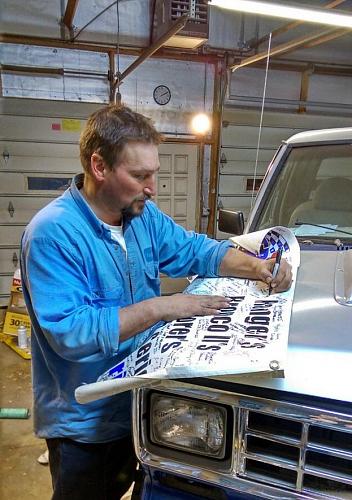 bobbywalter signing the banner in Jim Oaks's garage on Jim's Ford Bronco II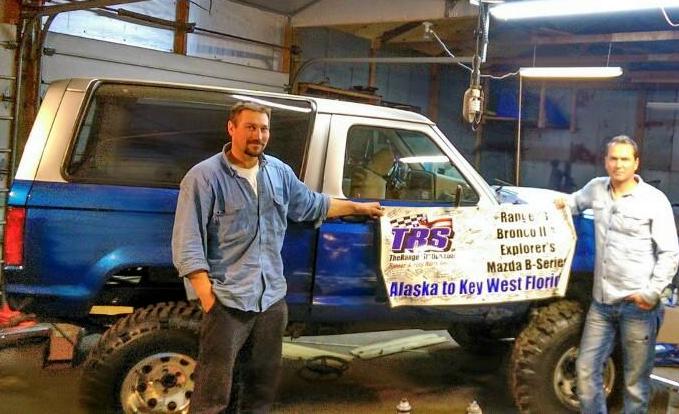 bobbywalter on the left, and Jim Oaks on the right.
The Seriousness of This Accomplishment:
Although the banner was stuck twice with a member for a long period of time, this was an amazing feet. It's not one that's been done by any other forum communities. We are a rare group to accomplish something like this, and we've done it twice! Everyone involved with this adventure, and our last banner adventure, should be proud of what we have accomplished.
Thank You!
Thank you to all of you who participated. Those that participated received a special member banner under their user name in the forum:
Below is a list of those members that participated (Those with – M after their name moved the banner)
crbnunit – M
Lima Bean – M
AK907GIRL – M
Original_Ranger84
uss_essess
thatbluecar – M
Mountain Mike – M
IusedtohaveaRanger
MrRangerSir – M
Sasquatch_Ryda – M
2caseB2
sweetsride
Wahlstrom1 – M
alwaysFlOoReD
TEE REV
–weezl– – M  (Forum member '–weezle–' racked up about 1,646 miles (2,650 KM's) with the banner.)
Nathan
'K.Strong
basshead
hockeyryan – M
JFA_Spyderman – M
pyro4fun – M
Sunk
Danielvincent – M
Tuner710 – M
BronKitis
thisfords4u – M
Deathwheeze
Melody Bruggeman (Chance's mom)
fyre82 – M
2004xlmiller – M
bwad
swick
Cannisseur
Snal
The Jester Race – M
Tuner710 – M (had it twice)
wildbill23c
dhkonrad
Spott – M
rangerdanger208 – M
rangurr – M
Tarryn – M
getrdone52 – M
dieseldane – M
SVTDeweese – M
brithunsicker
mechanicsrule1 – M
getoffroad
acole86
insanejughead
acole86 – M
RangerSVT – M (The banner traveled precisely 1,058 miles with RangerSVT.)
hoosier1104
brandizzle
disciplerocks
B2Addict
4.0B2 – M
doorgunner – M
AgPete139 – M
Ab_Slack
Lil-Pony – M
simkin – M
MastuhWaffles – M
ab_slack – M (made contact with the banner twice)
railman
JoshT – M
frankenstein95 – M
bobbywalter – M (drove it well over 1600 miles)
Jim Oaks
Job Well Done!
Links:
TRS Banner Across North America – Alaska to Key West Florida – Part – 1
TRS Banner Across North America – Alaska to Key West Florida – Part – 2
TRS Banner Across North America – Alaska to Key West Florida – Part – 3
You can read more about this adventure and see even more photos, by viewing the forum discussion HERE
Previous Banner:
TRS Banner Across America – Part 1
TRS Banner Across America – Part 2
TRS Banner Across America – Part 3
TRS Banner Across America – Part 4