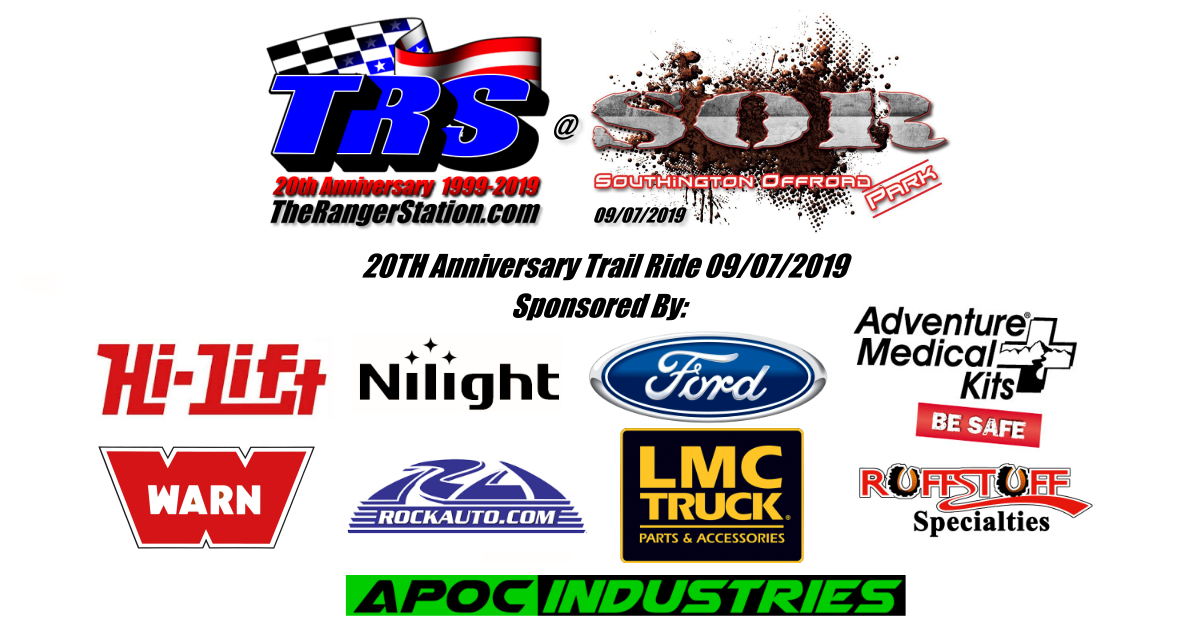 By Jim Oaks:
In September of 1999, we hosted our first trail ride at "Yellow Creek" in Wellsville, Ohio. We held several trail rides there until 2007. By then, the legal use of the area had come in to question, and it seemed to risky to organize any further gatherings there. We took a few years off, and in 2013 we hosted a trail ride at the Southington Offroad Park in Garrettsville, Ohio.
I moved to Texas in 2016, but with the 20th anniversary of The Ranger Station coming up, I felt that I should host an anniversary trail ride back in Ohio. I made the decision to go back to Southington Offroad. I knew they had a great facility with bathrooms, showers, a pavilion, campground, and snack bar.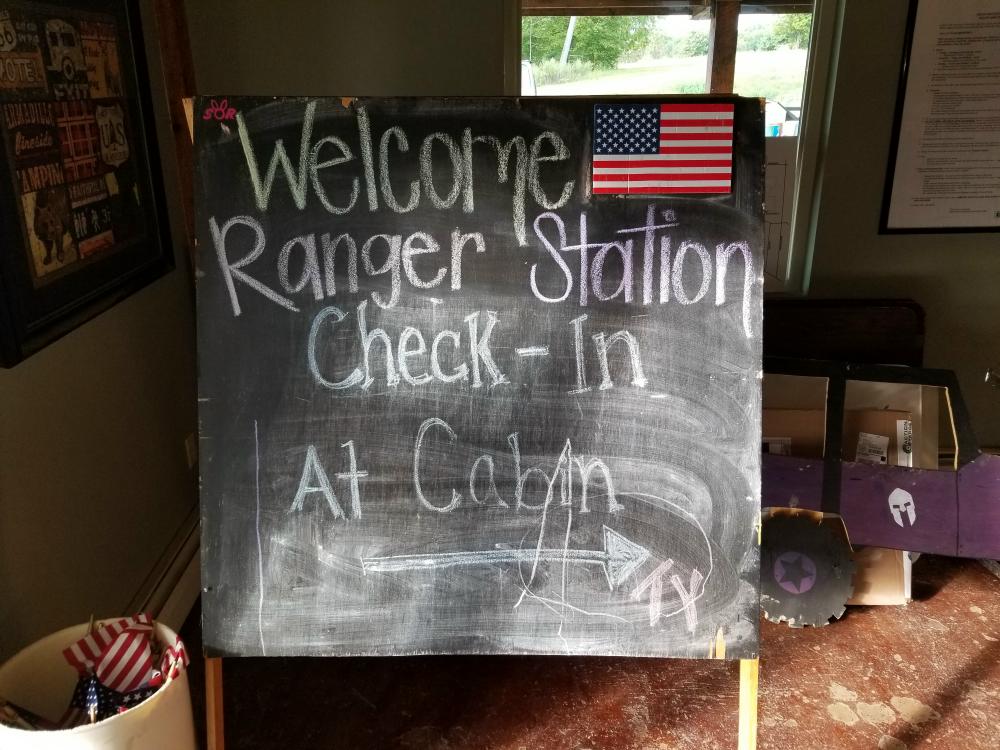 I contacted the Southington Offroad Park to make sure we could use the park on September 6-8th 2019, and was given permission to use the pavilion. The staff there is amazing (well, there is one guy that walks around with handcuffs LOL), and I would recommend them to any 4×4 group looking for an offroad park.
Friday September 6th, 2019: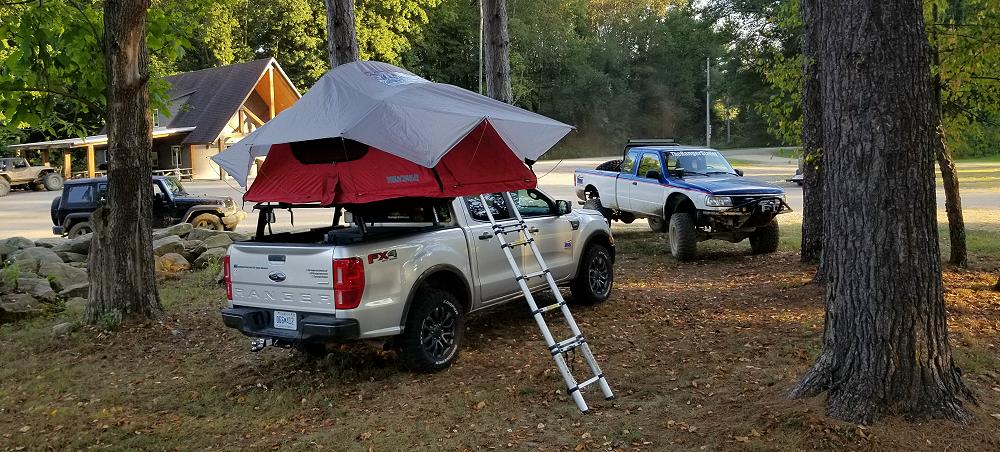 Most of the people attending the trail ride showed up at Southington Offroad on Friday, set up camp, and then headed to the Happy Moose Bar and Grill in Streetsboro for dinner.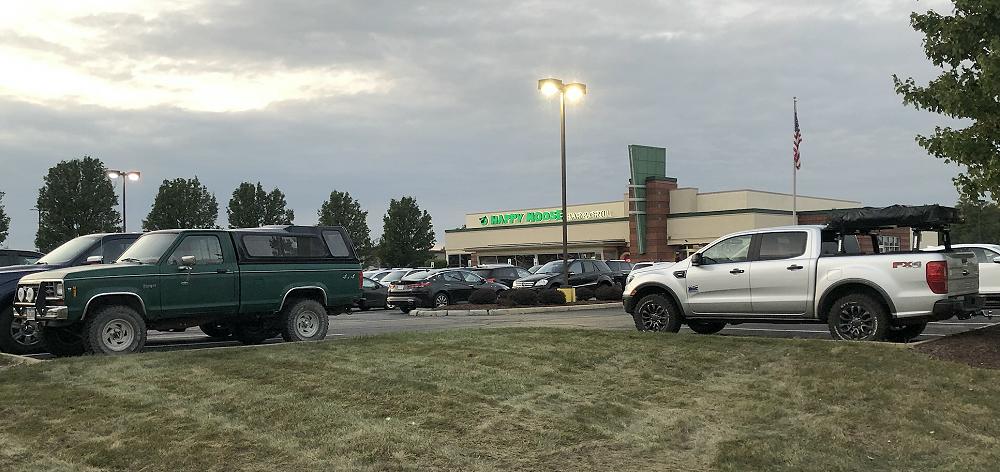 This gave us an opportunity to sit down, put faces to the names, and actually socialize for a few hours.
September 7th, 2019:
More participants showed up and registered at the offroad park on Saturday morning. While we waited for people to get checked in, I went ahead and set up a Chinese raffle in the pavilion to disperse items that had been donated by our generous sponsors.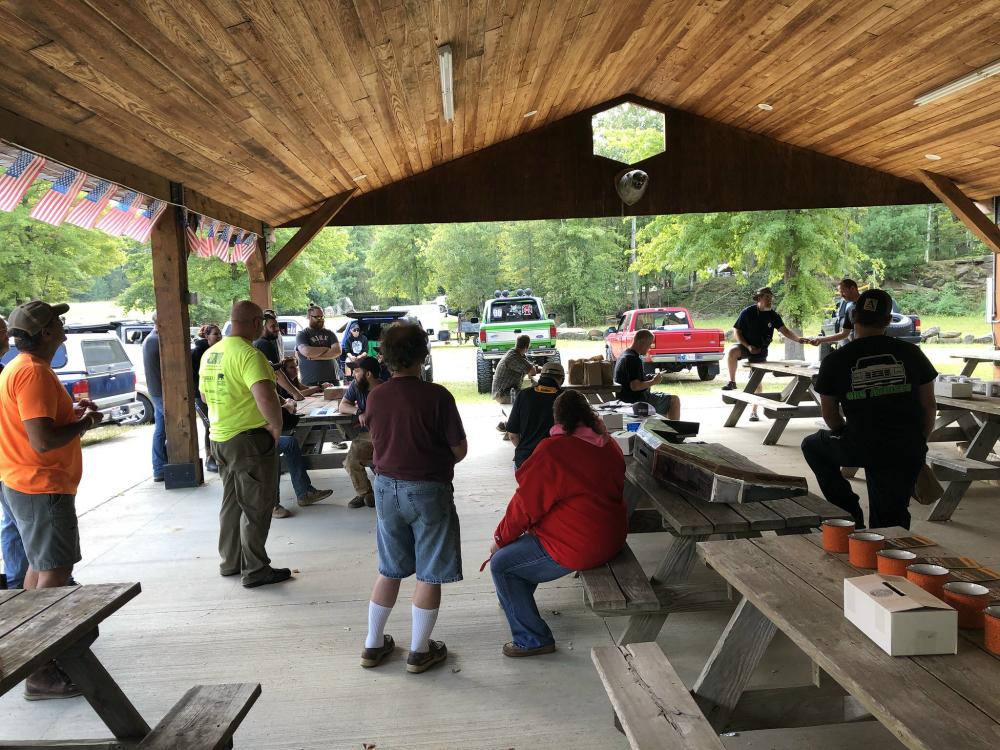 Each participant received a goody bag that contained a snack cake, TRS anniversary trail ride sticker, stickers from our sponsors, a koozie, and a raffle ticket.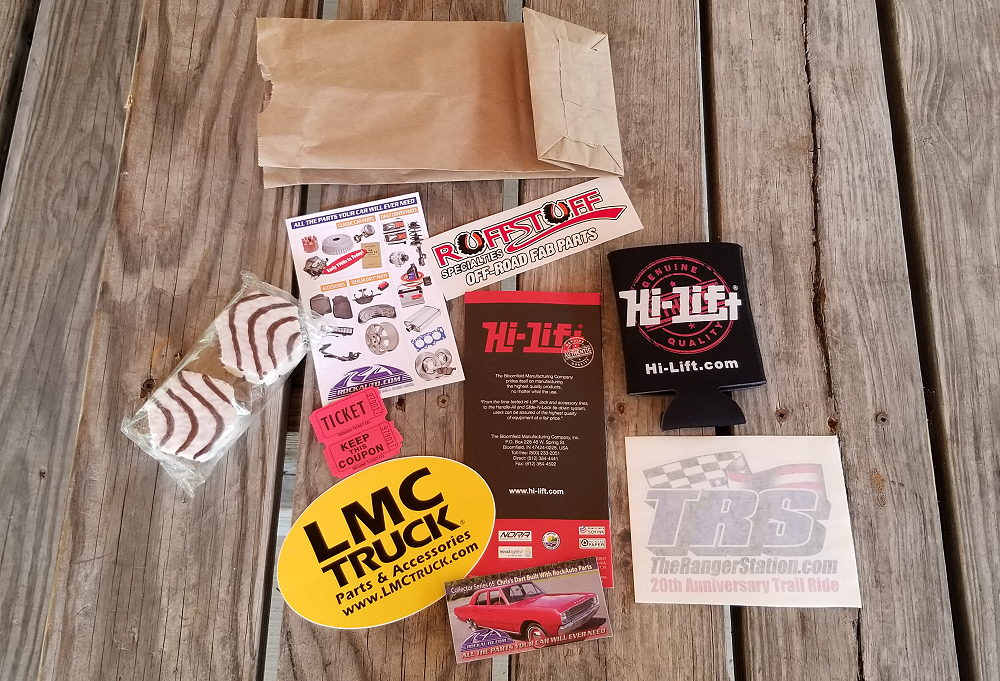 Each item that was raffled had a box in front of it for participants to put their raffle ticket in. This allowed them a chance to only win the item they were actually interested in. Additional raffle tickets were available for sale for $1 each, or 6 for $5.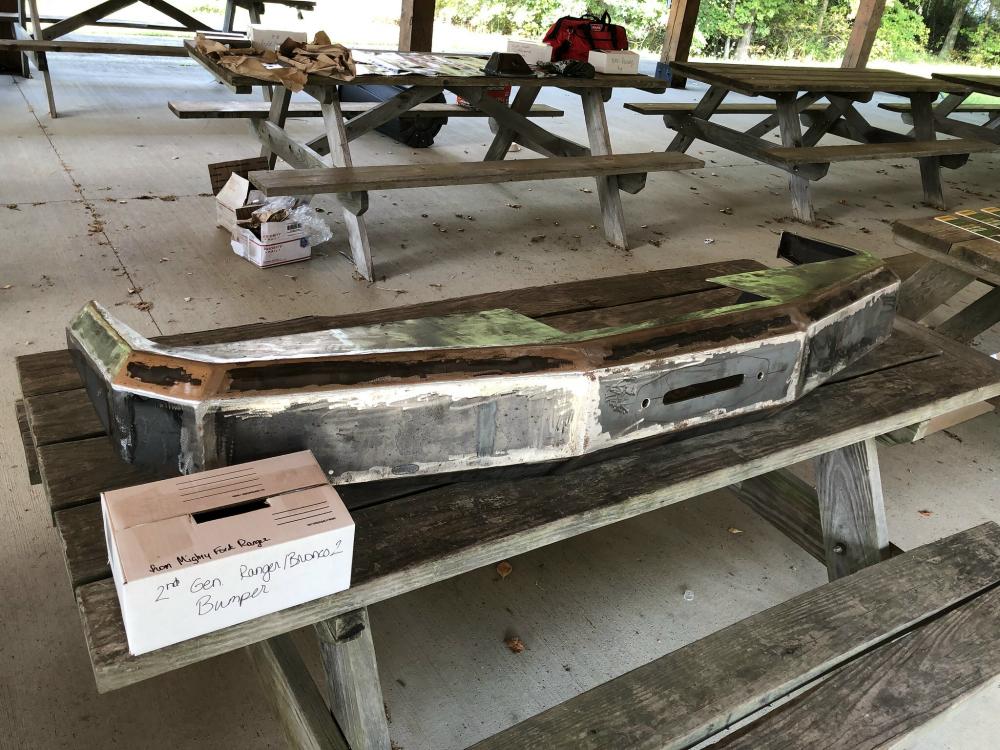 Forum Member Mightyfordranger donated this bumper to be given away. I was really impressed with the craftsmanship of this bumper. If you're looking for someone to build a custom bumper for your Ford Ranger or Bronco II, I would recommend him. Click HERE to see his forum profile and contact him.
Other Raffled Items Included:
Adventure Medical Kits – Provided a first aid kit.
Apoc Industries – Provided a set of mounting brackets to mount a 50-inch LED lightbar above the roof of a Ford Ranger. It was combined with the lightbar Nilight provided.
Ford – Provided a combo package that included a Ford Ranger t-shirt, coffee mug, and a do not disturb door tag.
Hi-Lift – Provided a gift certificate for a free Hi-Lift jack, as well as a hat and t-shirt.
LMC Truck – Provided (2) $25.00 gift cards.
Nilight – Provided a 50-inch curved LED lightbar.
Rock Auto – Provided (4) $25.00 gift certificates.
Ruffstuff Specialties – Provided an 8.8-inch differential cover, and a 8.8-inch axle swap kit.
Warn – Provided their Medium Duty Winch Recovery Kit.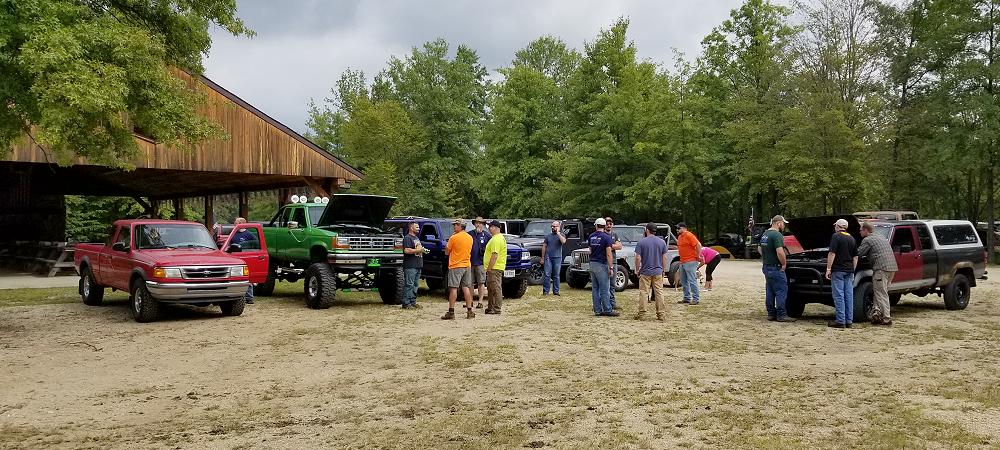 Participants walked around and checked out the other trucks while I set up the raffle.
Saturdays Trail Ride: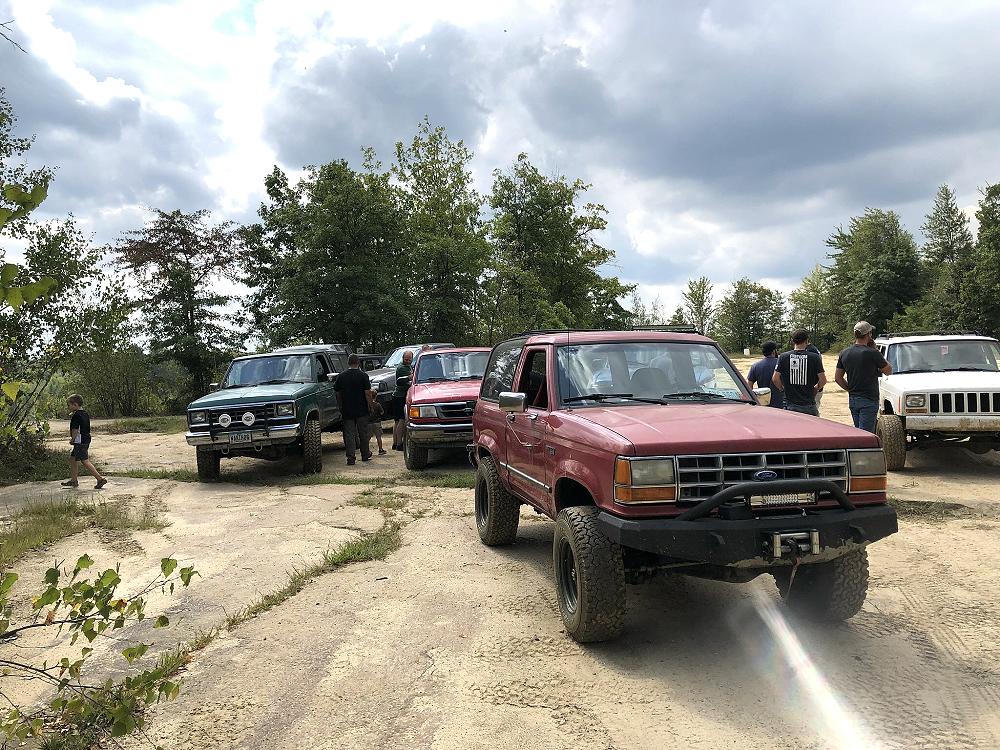 Participants split up in to groups and headed out on to the trails. Some groups did easier trails, and some did the more extreme stuff. There were some exciting moments, but no serious problems.
Forum member 'ericbphoto' wasn't afraid to take his Ranger on the tough trails. Here he found himself stuck after sliding off of a rock, but we were able to get the truck free and up the trail. This Ranger was running a Skyjacker 6-inch Class II lift with the factory Dana 35 and 8.8-inch axles. I was surprised that he never broke an axle shaft or locking hub all weekend.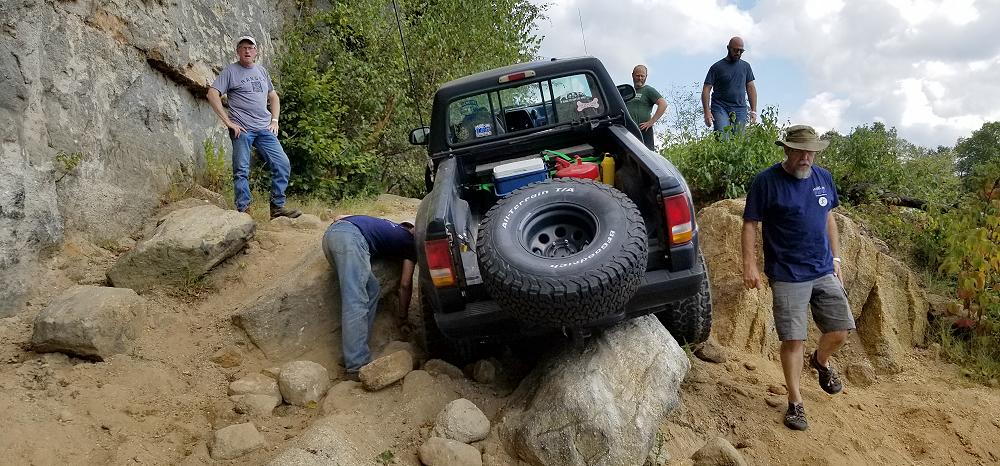 Forum member 'PlumCrazy' was hitting all the hard stuff and dragging his Ranger over big boulders. This bad ass solid axle Ranger is powered by a supercharged 4.0L V6.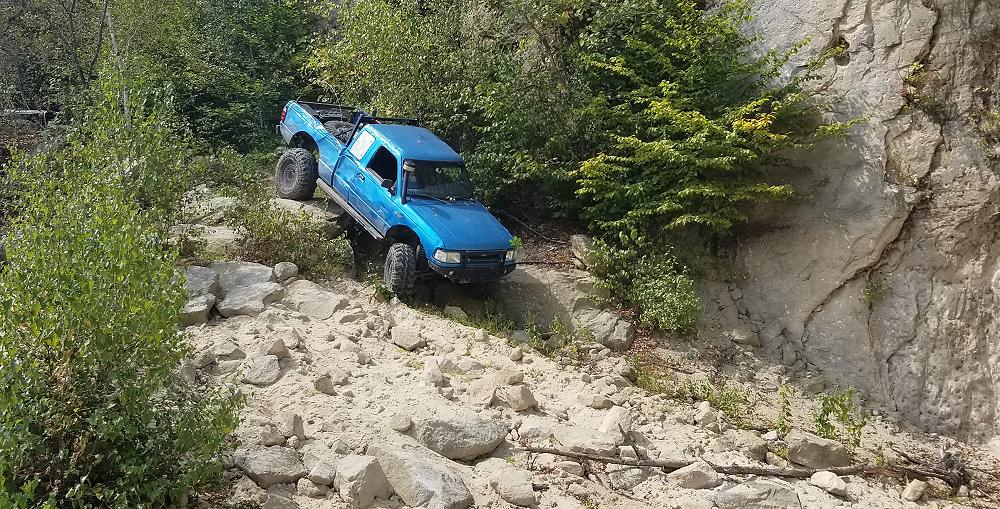 Jeremy Fitz brought out his beautiful Ford Ranger, and didn't hesitate to take it offroad.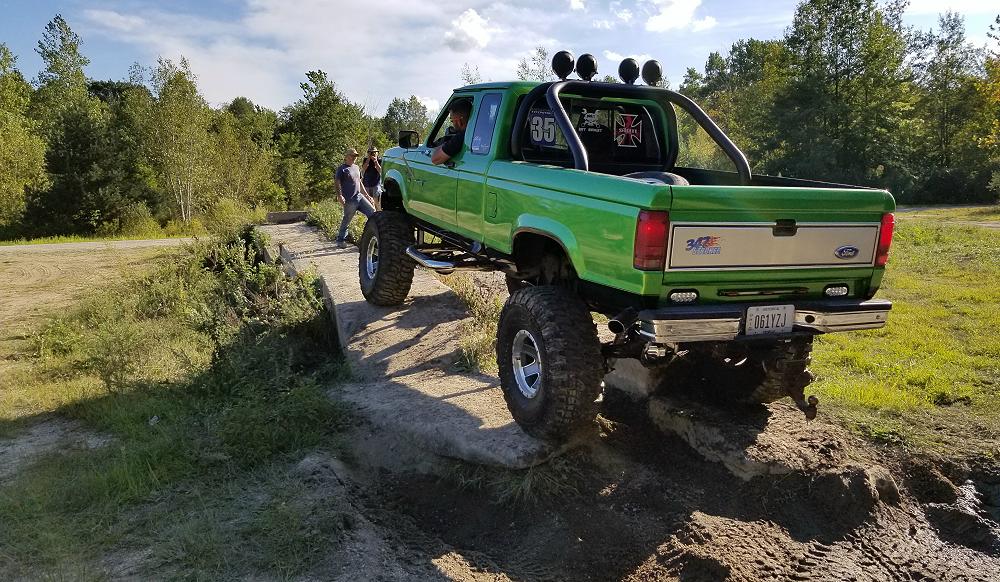 Not all of the trucks that showed up were Ranger's and Bronco II's. Forum Member '036Speed' brought this Ford fullsize.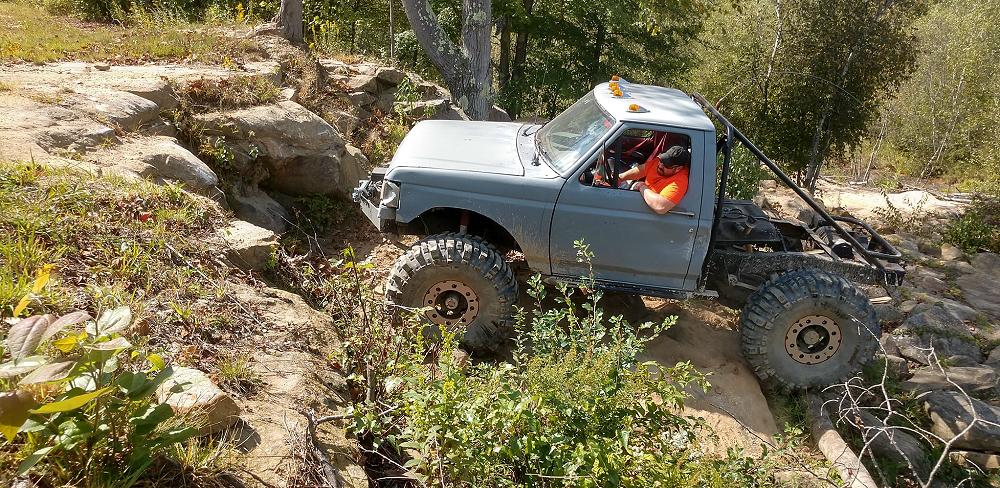 Sunday's Trail Ride:

There was still a decent size group left on Sunday morning.
Bobby Walter and little Bob was wheeling Bobby's diesel powered beast.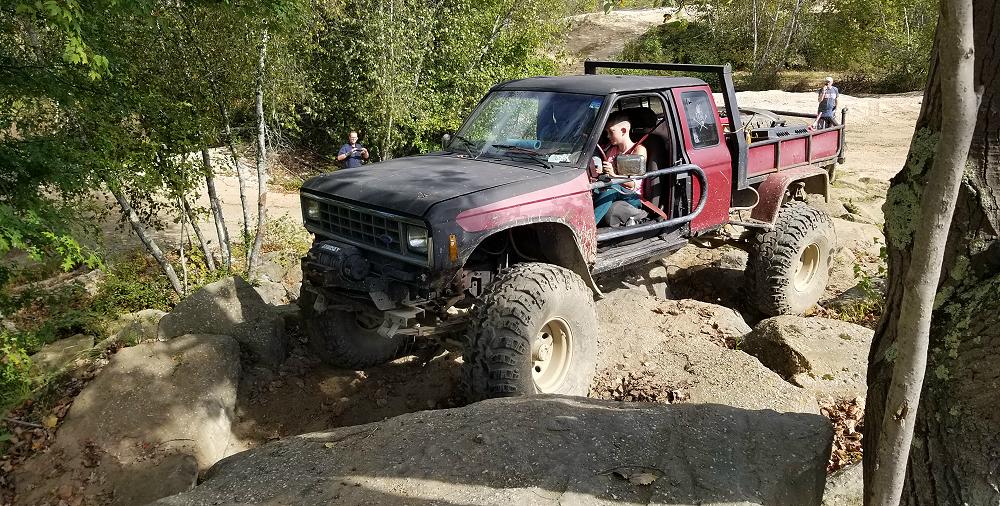 I took the 2019 'Loan Ranger' out on the trail to show off some of its features and capabilities.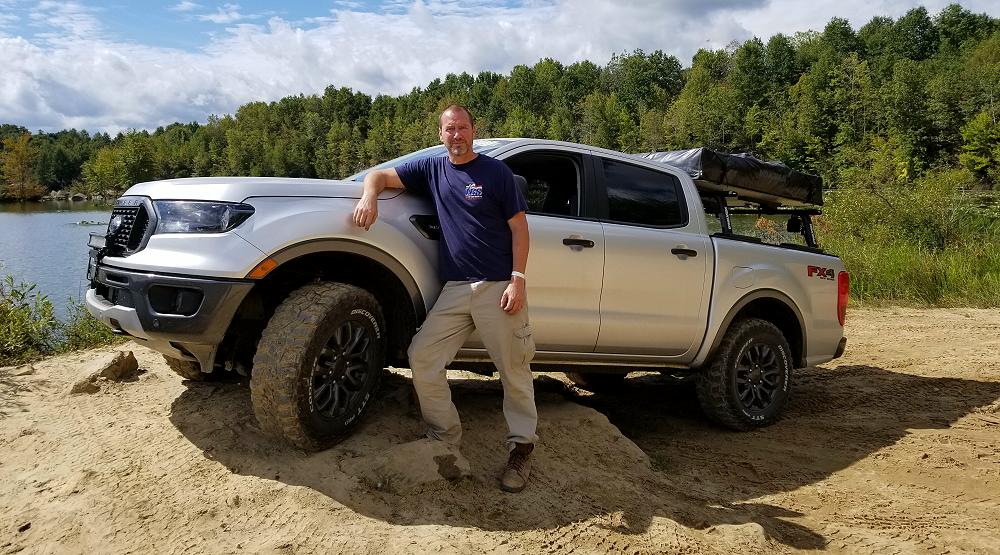 Conclusion:
It's hard to believe that we've been at this for 20-years. 20-years ago I would never have thought I'd be showing up for a trail ride with a brand new Ford Ranger that was on loan to me from Ford. I'm grateful for the generous contributions provided by our event sponsors, the Southington Offroad Park and it's crew, and the sacrifices that people made to be here. I know that '85_Ranger4x4′ drove all the way from Iowa with his pregnant wife, and 'AgPete139' flew in from Texas. I also appreciate the custom winch bumper built and donated by 'mightyfordranger'. I also want to thanks Will Wills and Bobby Walter for helping me get the TRS-2 Ranger purchased, transported, and back in to running condition in time for the gathering.
I counted over 2-dozen participants in attendance. While that may not seem like a big number, it's actually a decent showing for a group of offroad Ford Ranger's.
We just might have to do this again sometime.
TRS Anniversary Video:
More Photos:
Click the photos to enlarge.