June 9th, 2019 (Salina, Utah to West Wendover, Nevada):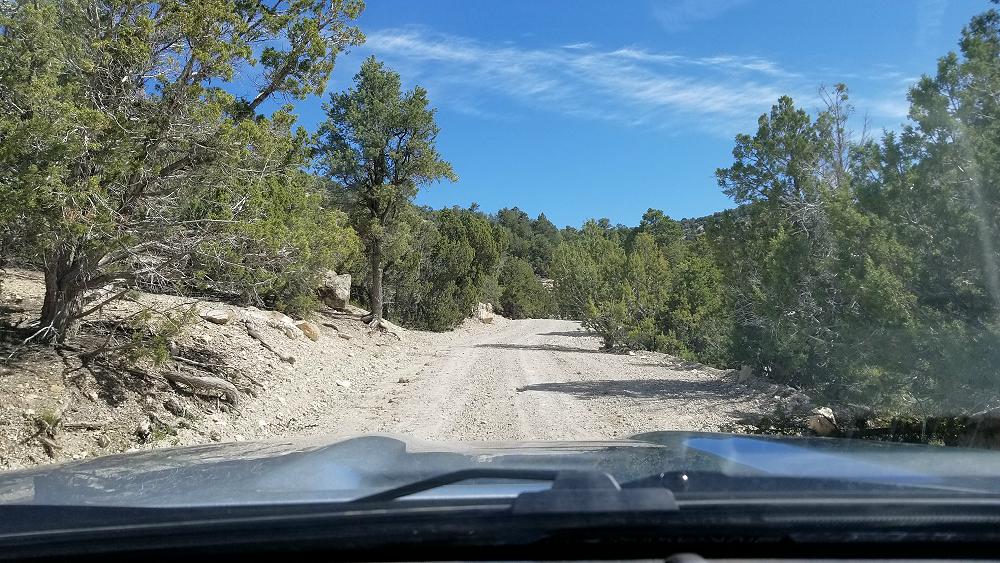 After stopping in Salina Utah for the night, I headed north on US 89 and rejoined the Trans America Trail in Ephraim.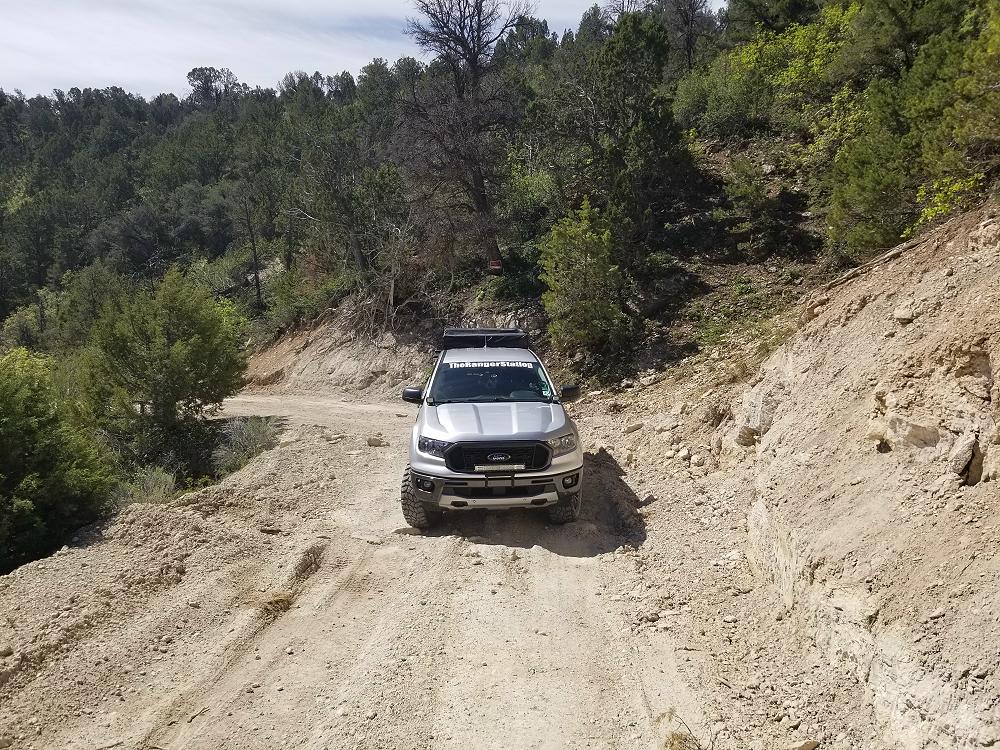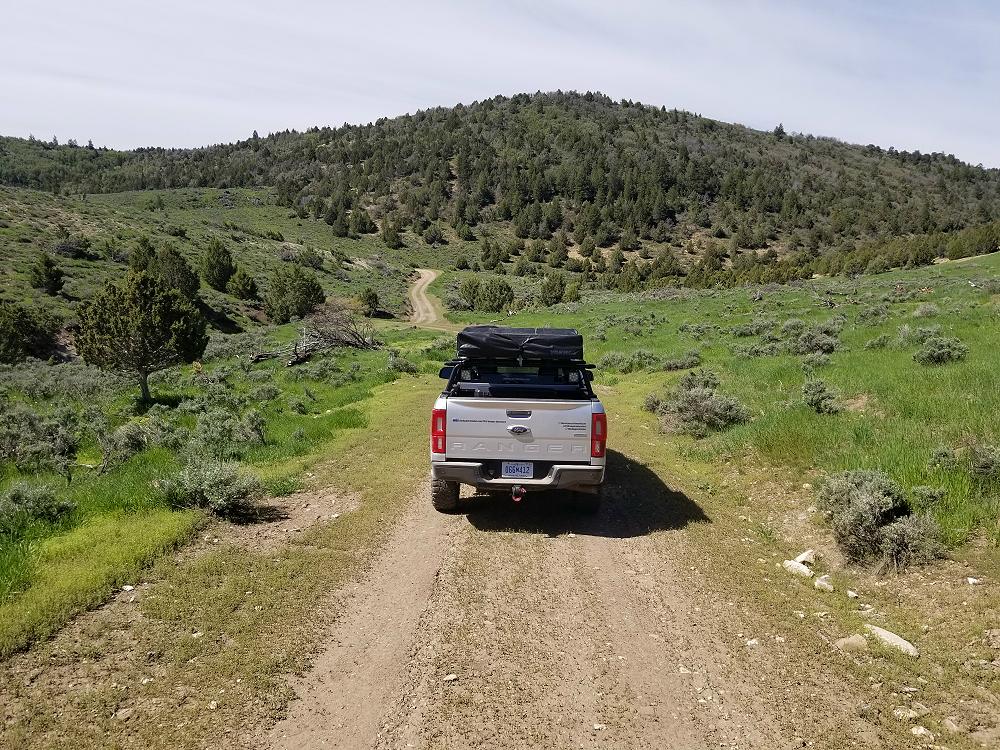 After you complete the first off-pavement section from Ephraim, it brings you out on to SR 28 near Fayette. You'll make a right turn, drive a few miles, and then make a right turn in to an area called Timber Canyon. I can't find a name for the road, but I came across a closed gate here.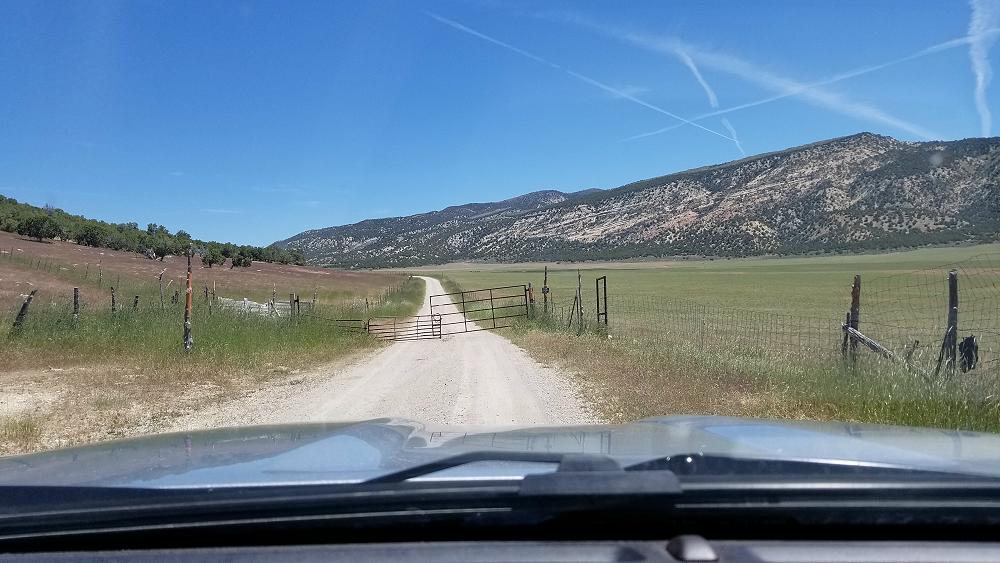 There wasn't any signs telling me that I couldn't enter, and I noticed there wasn't a cattle grate, so I figured it's a public road, and a rancher put up the gate to keep his cattle from getting out. I have encountered a lot of cattle in open ranges on this trip. The gate was held closed with a chain, and a clip like you'd find on a dog leash. I opened the gate, pulled through, and then re-secured it the way I found it. When I finally came out on the other end of the road, there wasn't a gate to deal with.
I eventually came to a section that I wasn't to sure about, but my GPS said I was on the right track, and it actually showed it as an old section of US 6 / US 50.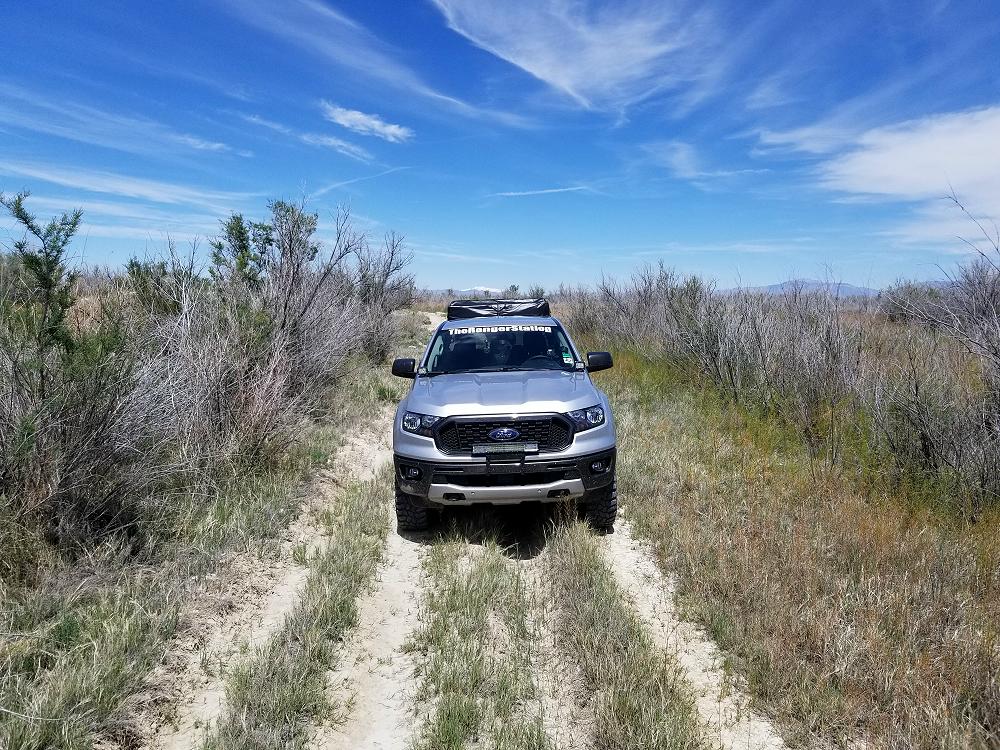 I later passed through an area called Death Canyon, and it brought me out to a salt bed.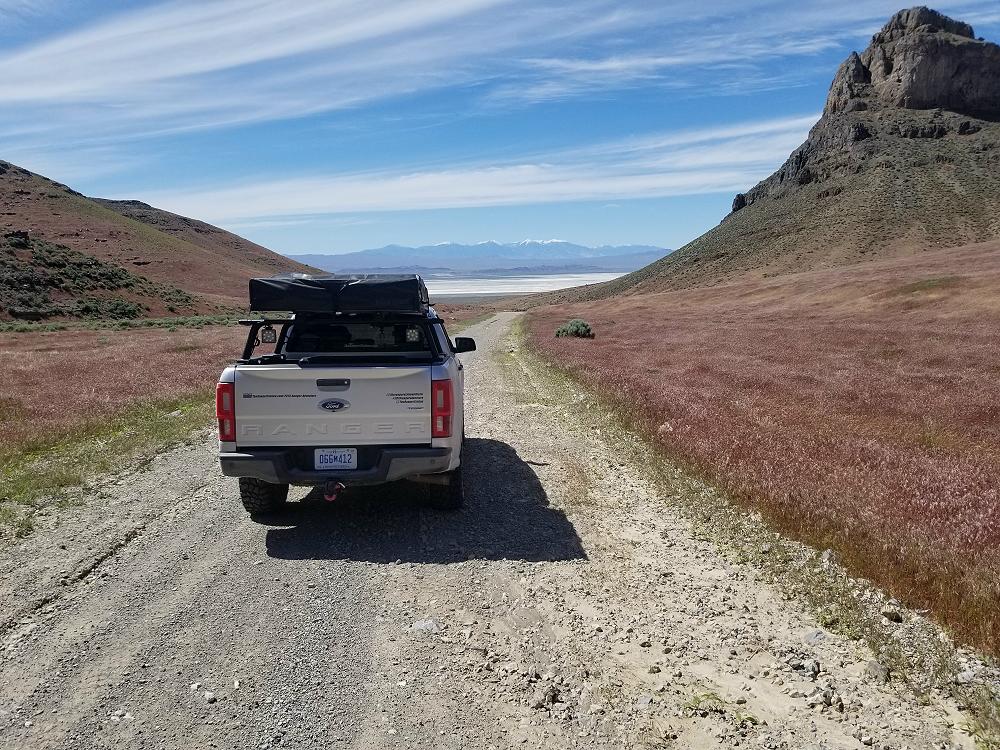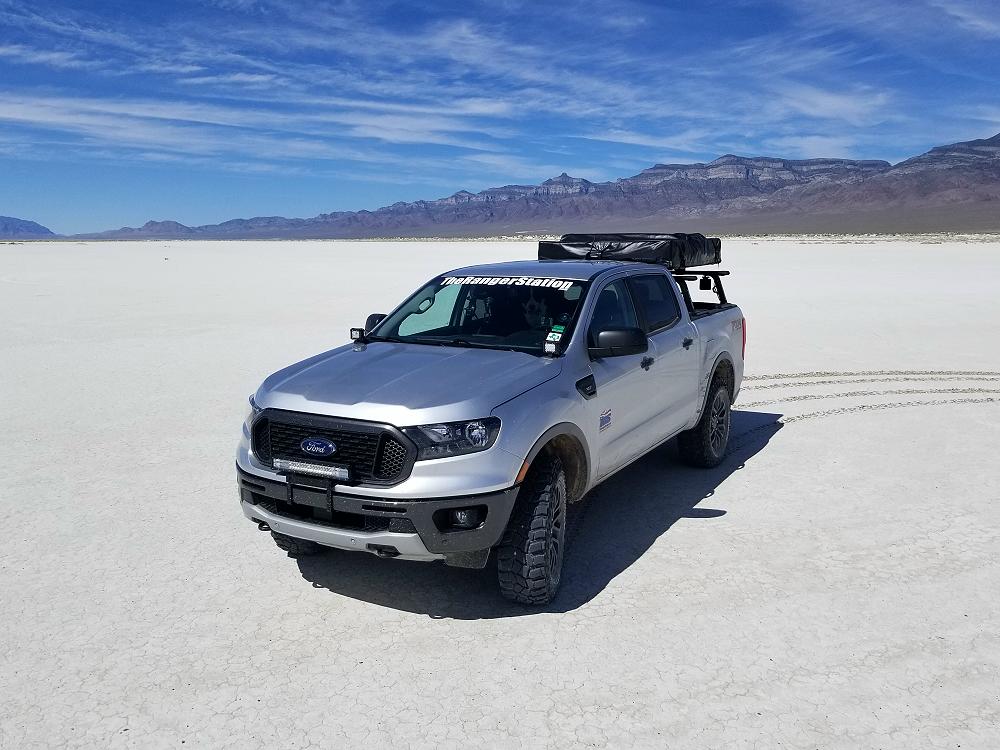 Marley was rolling around in the salt, and I think his salt bath relaxed him. LOL.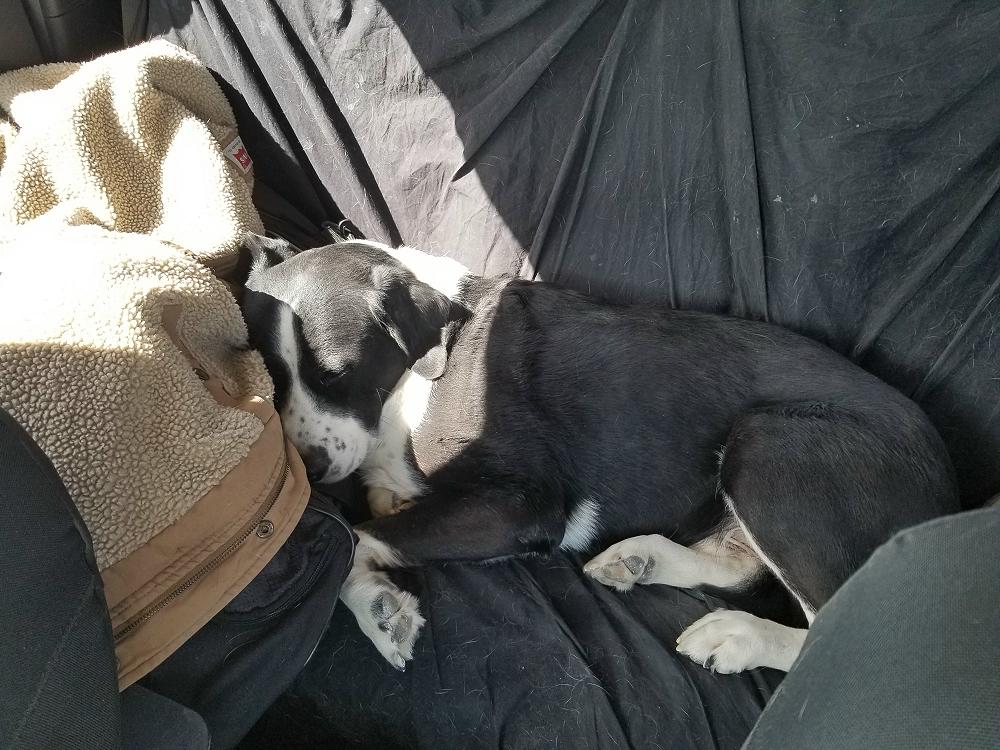 This section ends up back on old US 6 / US 50 heading west towards North Gandy Highway. However, the Trans America Trail will make a turn south, and take you to the new US 6 / US 50, and over to the Nevada state line to a gas station. There was nothing there but a Phillips 66 and a motel. It will then backtrack a very short distance and send you north up where you'll pass Old US 6 / US 50.
If you don't follow this route to the gas station, it will only be 7 miles until you get to North Gandy Highway and turn north. Also from this point, I estimated that it's about 155-160 miles until you get to West Wendover, Nevada which will be your next gas station.
This section of the Trans America Trail that takes you to the gas station at the state line is a 36.5 mile loop back to where North Gandy Highway intersects with Old US 6 / US 50.
If you don't need gas and just stay on Old US 6 / US 50, you'll save yourself 29.5 miles.
It will seem like you head north on this gravel road forever. You will finally turn on to Pony Express Trail. This will take you past an old Pony Express station.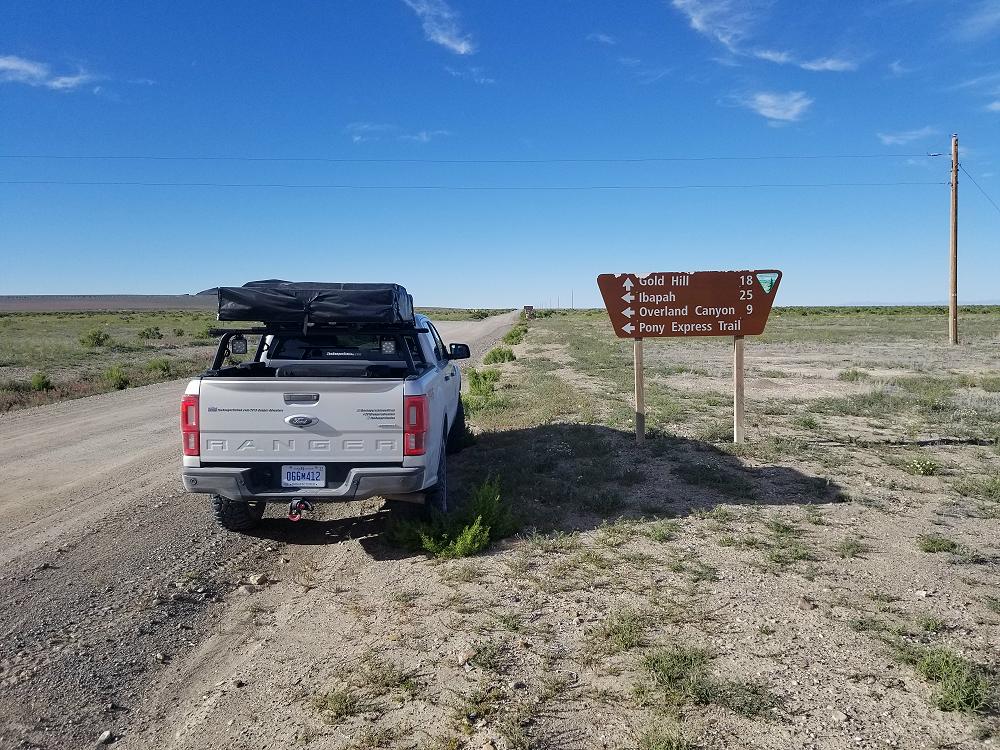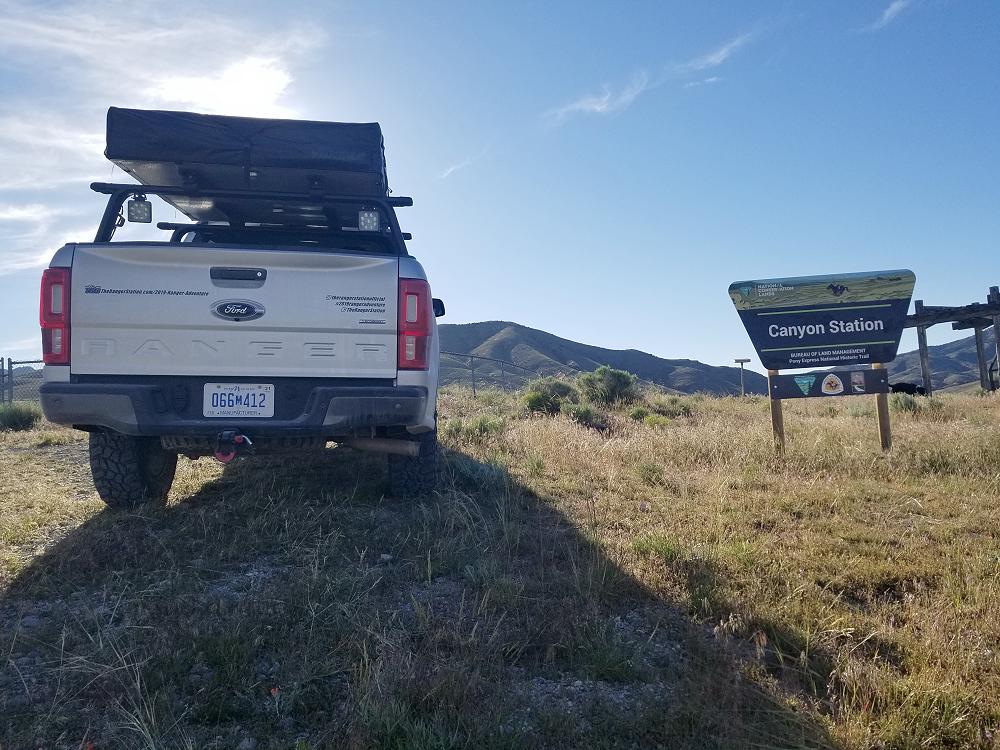 According to the signs, this stone structure replaced the Pony Express station that was originally located 3-miles to the west, and was burned down by an Indian attack.
Stand there and imagine that you're a Pony Express rider galloping at full speed over the land in front of you, and off in to the distance. And just like back then, you're not going to get a cell phone signal here.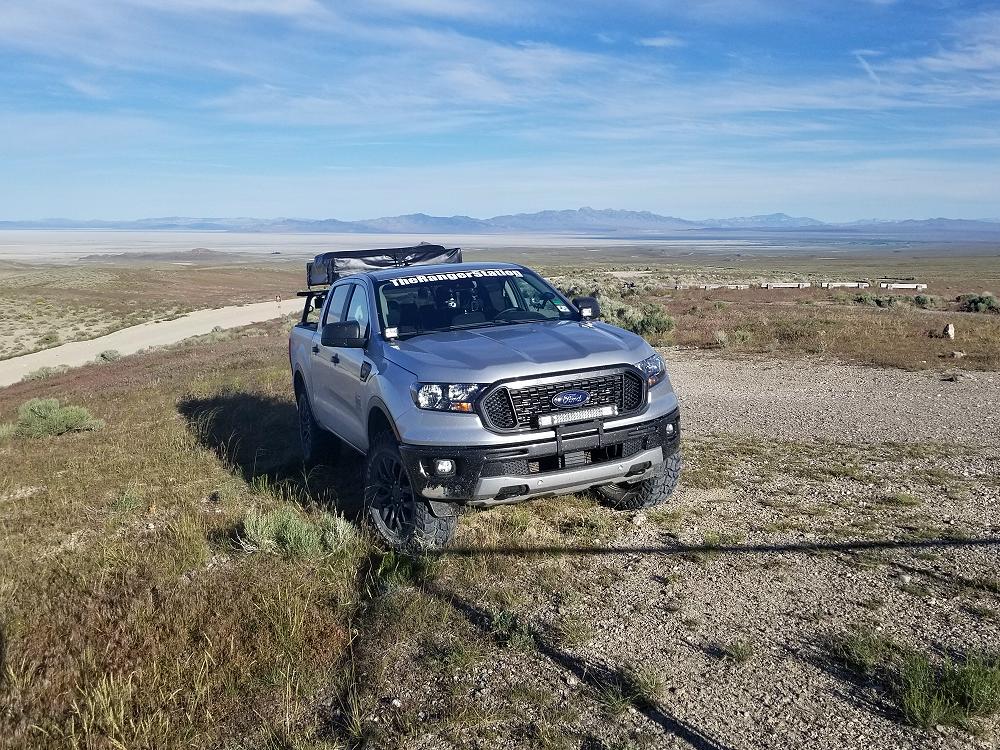 And since I didn't get enough of the grassy and rocky trail earlier, I was faced with another one. You definitely have to keep your eyes open for rocks.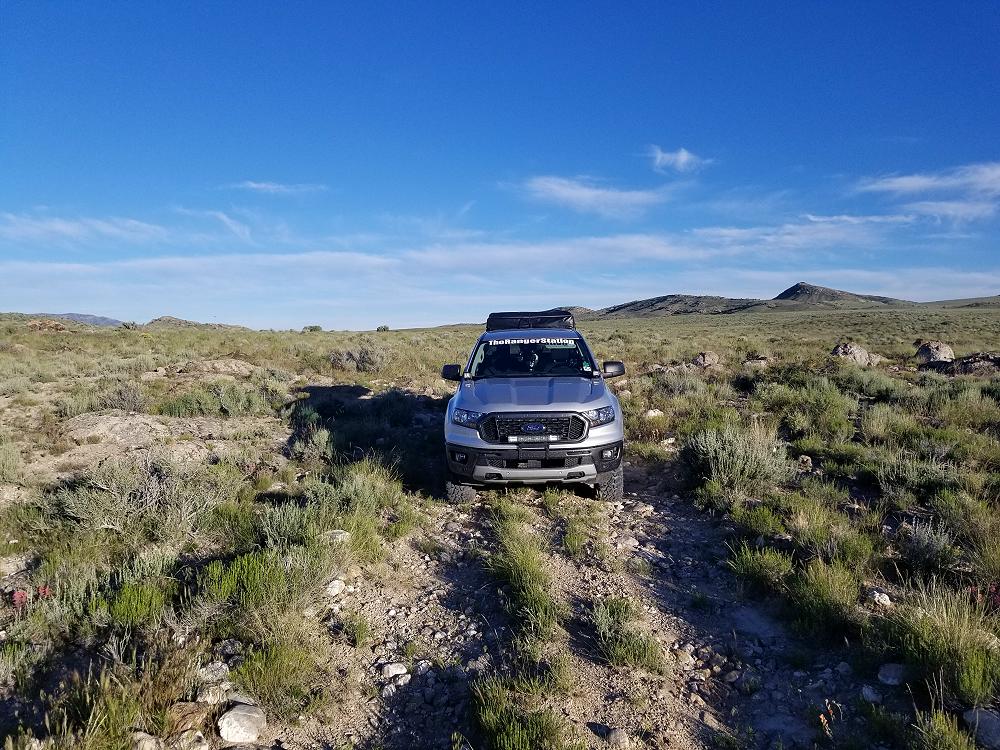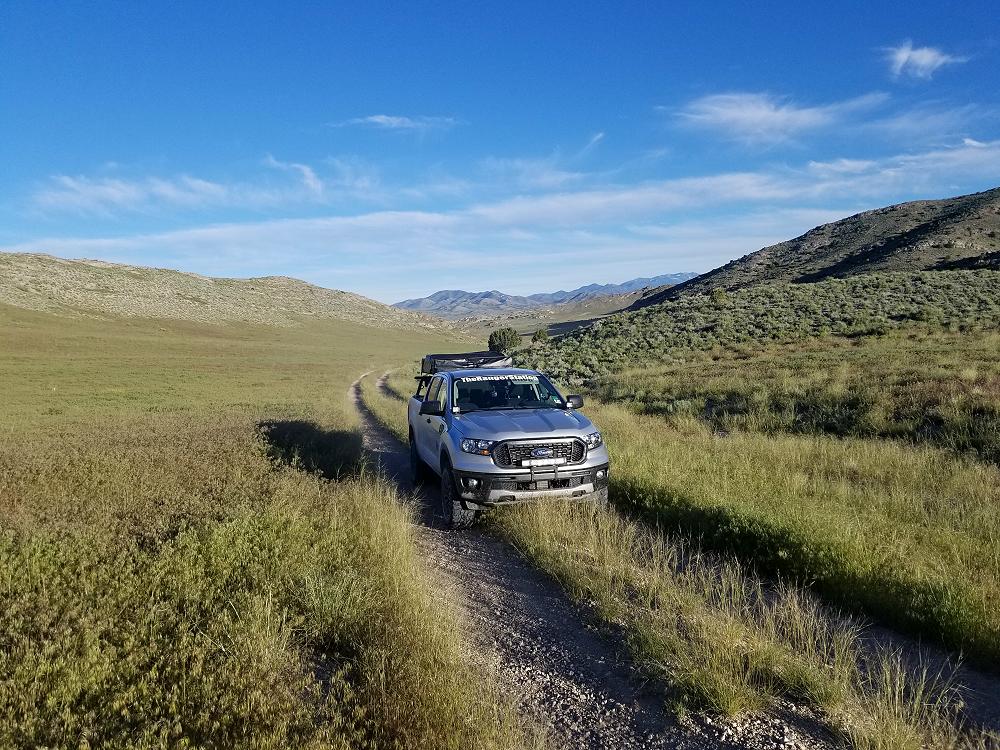 I eventually made it to West Wendover in Nevada near the Utah border, and camped at the Wendover KOA campground.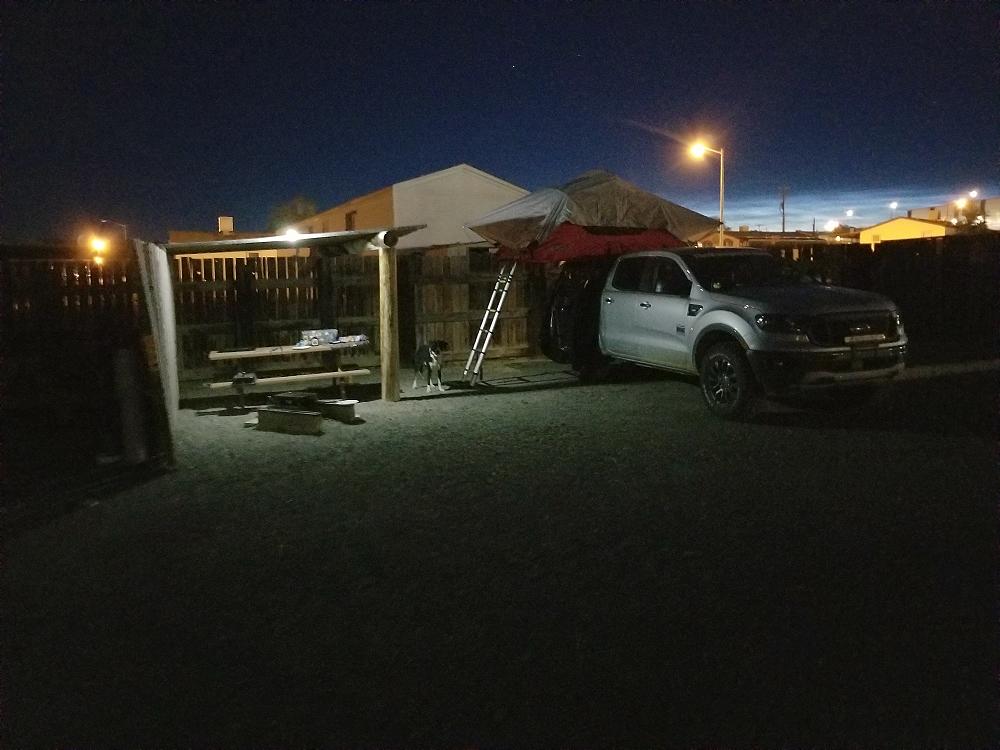 Here you can see where I'm lighting up my campsite with my Pelican 7600 USB rechargeable tactical flashlight that's laying on the little roof over my picnic table. I love that light. Incredibly bright and I can recharge it from the USB port in the Ranger. I got it with the holster and diffuser so I can diffuse the light, and use it as a lantern as well as an ordinary flashlight.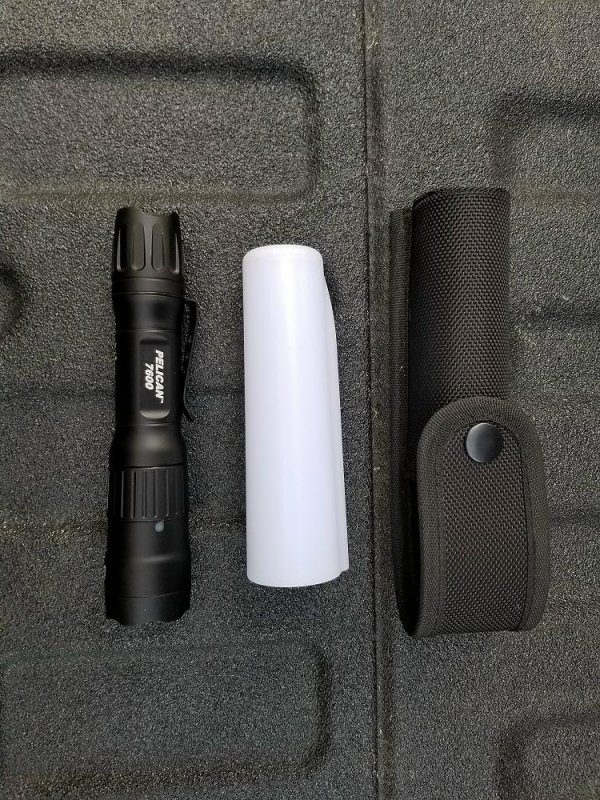 Video:
June 10th, 2019 (Wendover, Nevada to Pocatello, Idaho):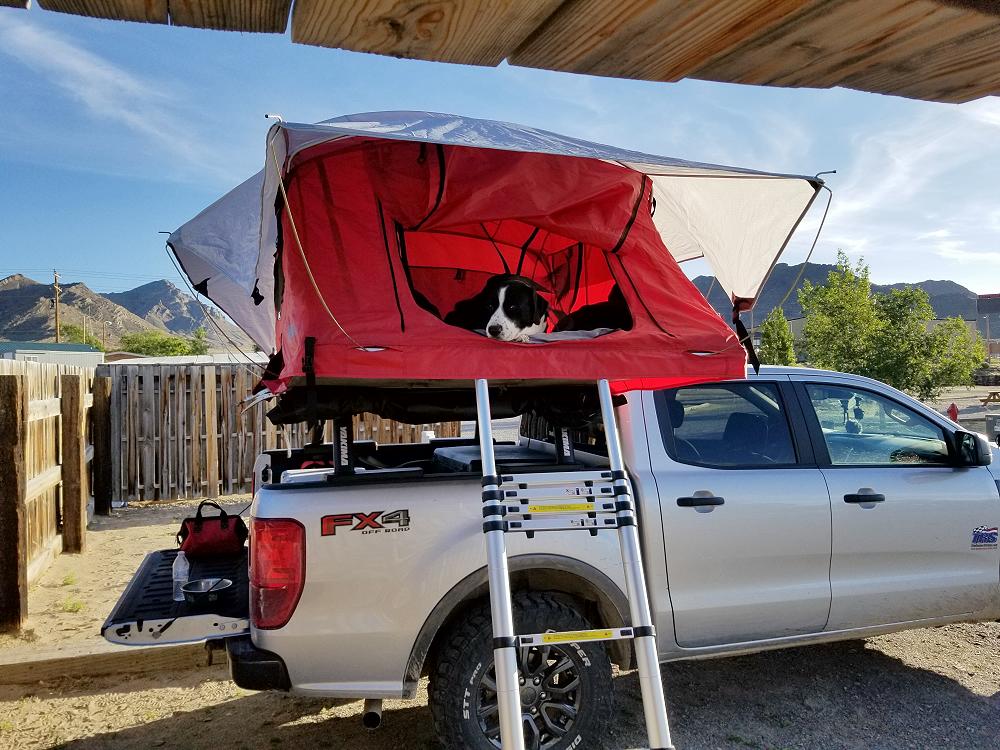 This morning I woke up and used the laundromat at the campground to wash my clothes, and then headed out for the days adventure.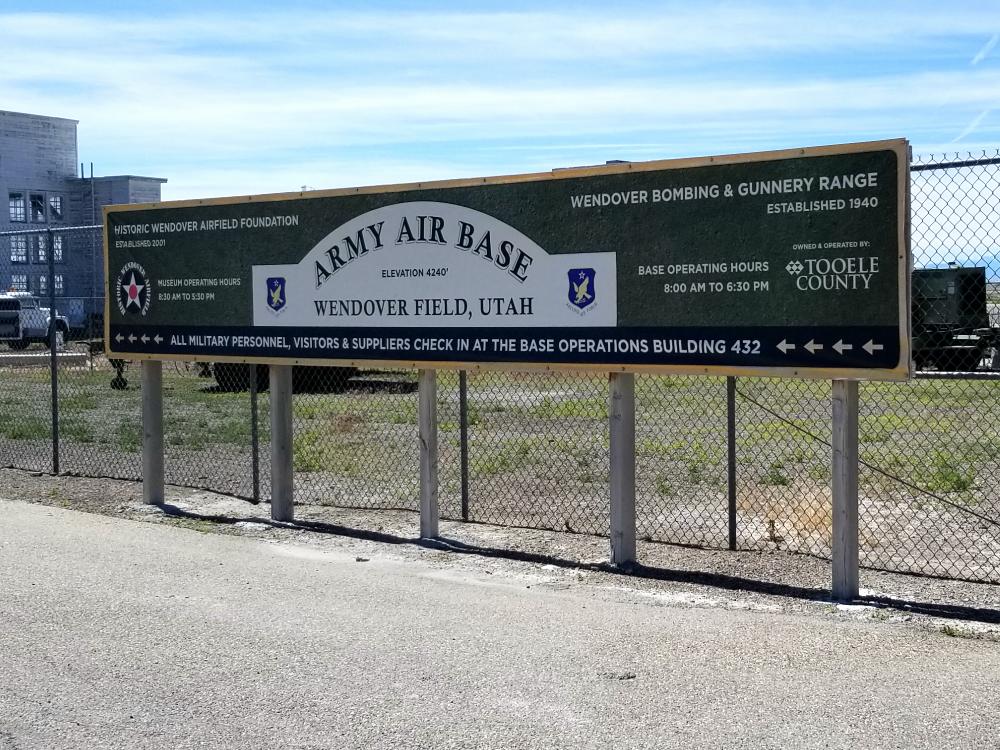 You only have to go a few blocks though and you'll find the old Wendover Army Air Field.
During World War II, it was a training base for B-17 and B-24 bomber crews. It was the training site of the 509th Composite Group, the B-29 unit that carried out the atomic bombings of Hiroshima and Nagasaki. After the war, Wendover was used for training exercises, gunnery range and as a research facility. It was closed by the Air Force in 1969, and the base was given to Wendover City in 1977. A portion of the original bombing range is now the Utah Test and Training Range (UTTR) which is used extensively by the Air Force with live fire targets on the range.

The Utah Test and Training Range (UTTR) is a military testing and training area located in Utah's West Desert, approximately 80 miles (130 km) west of Salt Lake City, Utah. UTTR is currently the largest contiguous block of over-land supersonic-authorized restricted airspace in the contiguous United States. The range, which has a footprint of 2,675 square miles (6,930 km2) of ground space and over 19,000 square miles (49,000 km2) of air space, is divided into North and South ranges. Interstate 80 divides the two sections of the range. The site is administered and maintained by the US Air Force's HQ UTTR, formerly known as the 388th Range Squadron (388RANS) stationed at Hill Air Force Base, Utah.

The Utah Test and Training Range (UTTR) is host to a variety of training and testing missions for the United States Air Force, United States Army, and United States Marine Corps. The site is frequently used for the disposal of explosive ordnance, testing of experimental military equipment, as well as ground and air military training exercises.[citation needed] The Utah Test and Training Range works in close conjunction with Dugway Proving Ground (DPG) for military training exercises.

The site has also been used as a landing site for sample return in NASA's planetary science missions, including comet material in the Stardust mission and the upcoming OSIRIS-REx mission to return material from an asteroid.

Dugway Proving Ground (DPG) is a U.S. Army facility established in 1942 to test biological and chemical weapons, located about 85 miles (140 km) southwest of Salt Lake City, Utah and 13 miles south of the 2,624 sq mi Utah Test and Training Range forming the largest overland special use airspace in the United States.
Sounds like a place where you could see some weird stuff.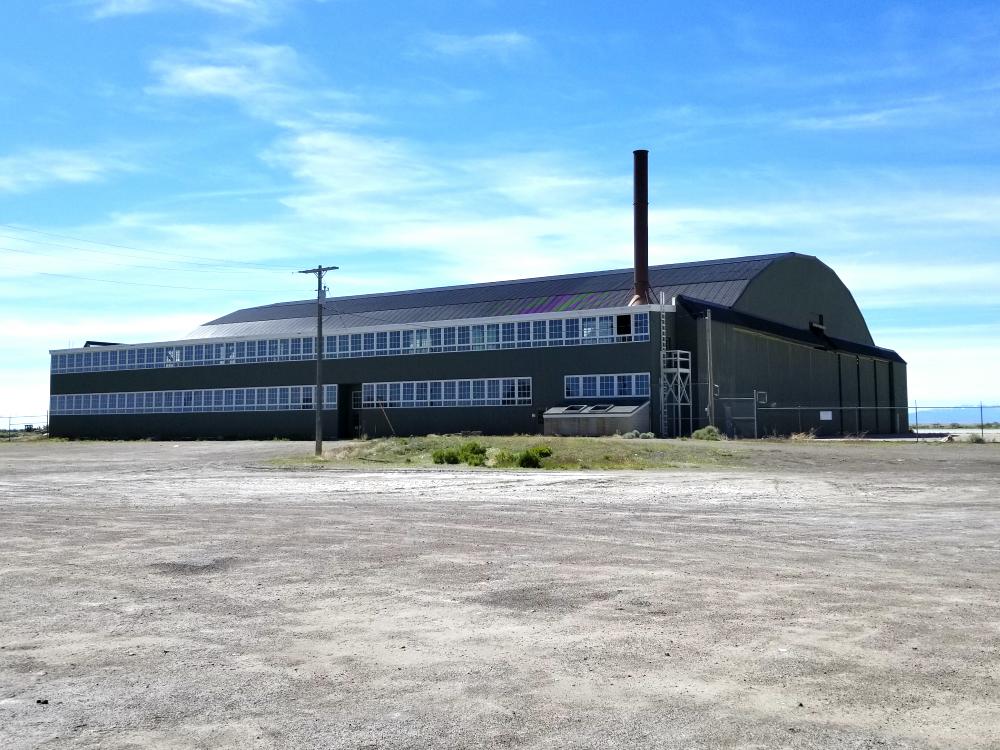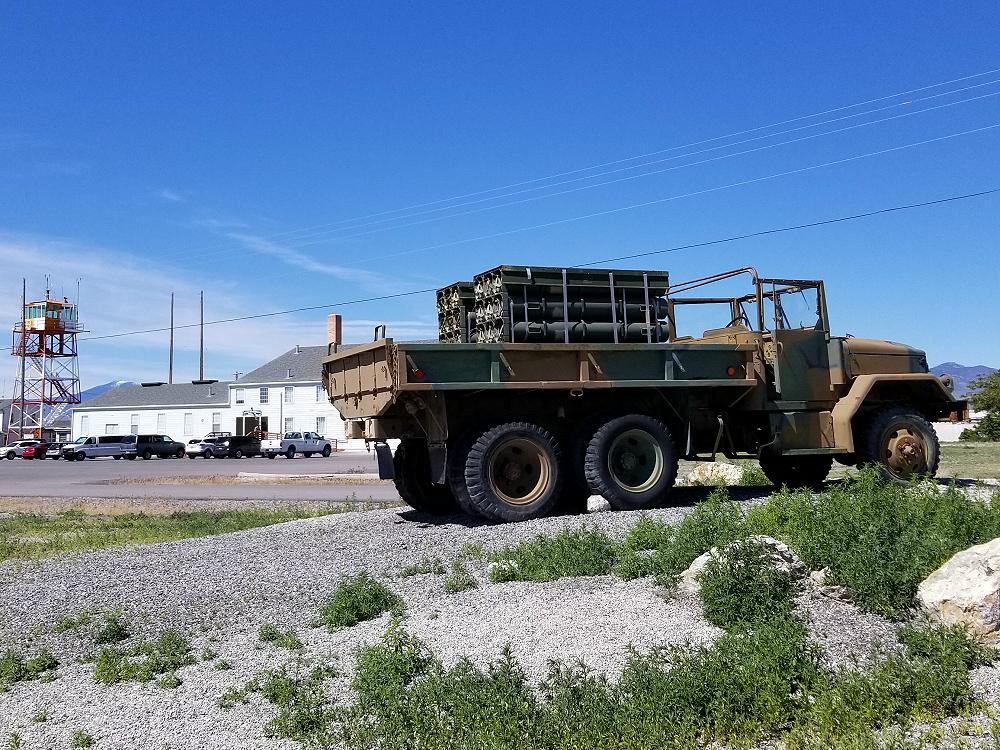 It really surprises me that there's so many buildings left from the original World War II era base.
Wendover is also at the west edge of the Bonneville Salt Flats.
The Trans America Trail led me north from Wendover on some rocky washboard roads that got pretty bad at moments. It eventually turns east to pass across the north side of the Great Salt Lake.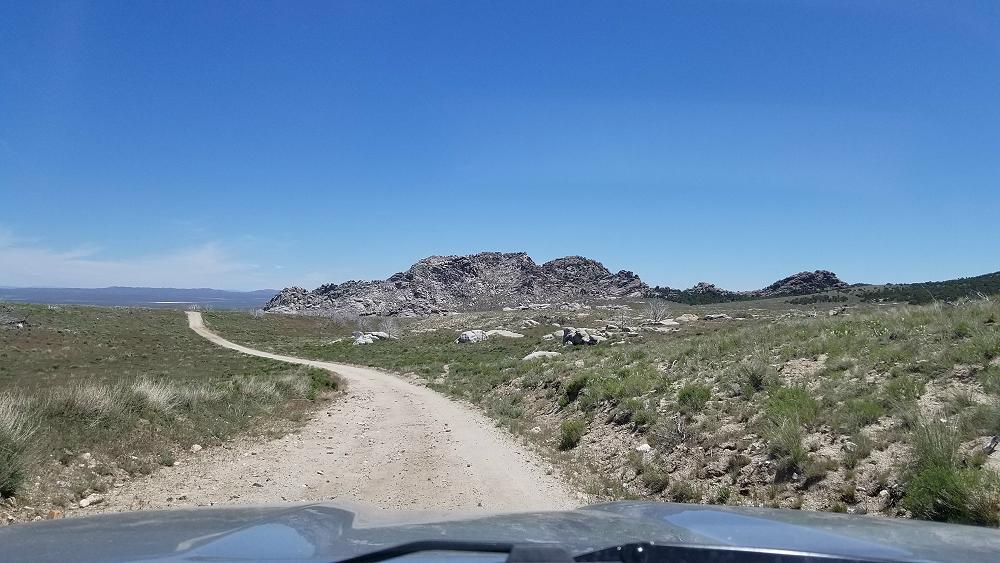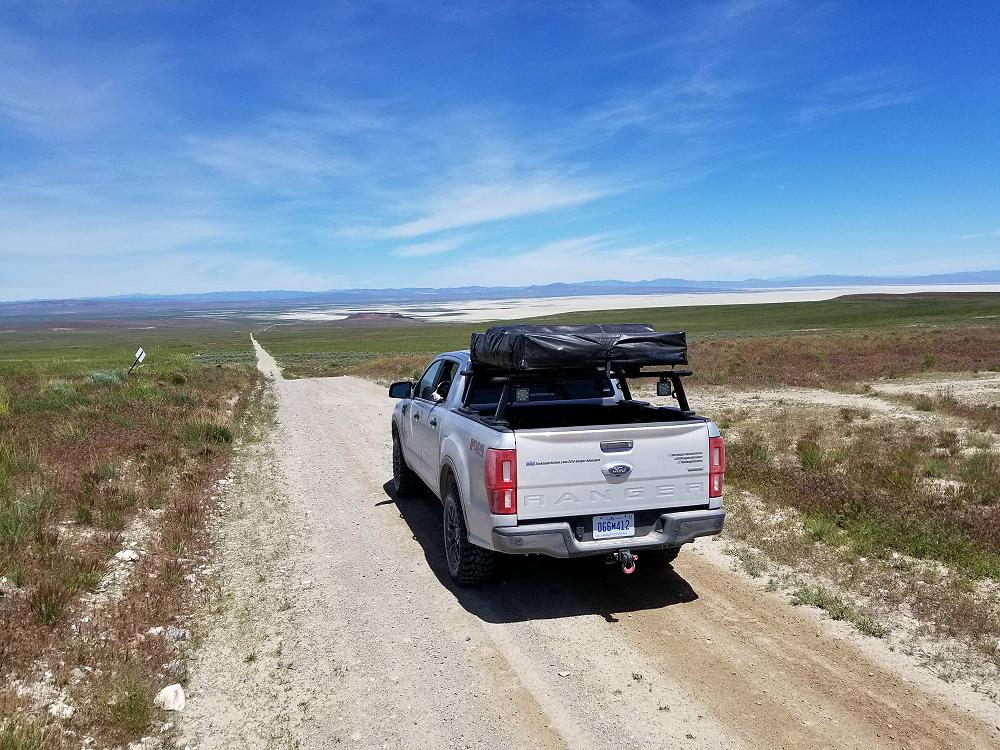 The Trans America Trail brings you to Kelton, which use to be a train station for the Central Pacific Railroad along the Trans Continental Railroad.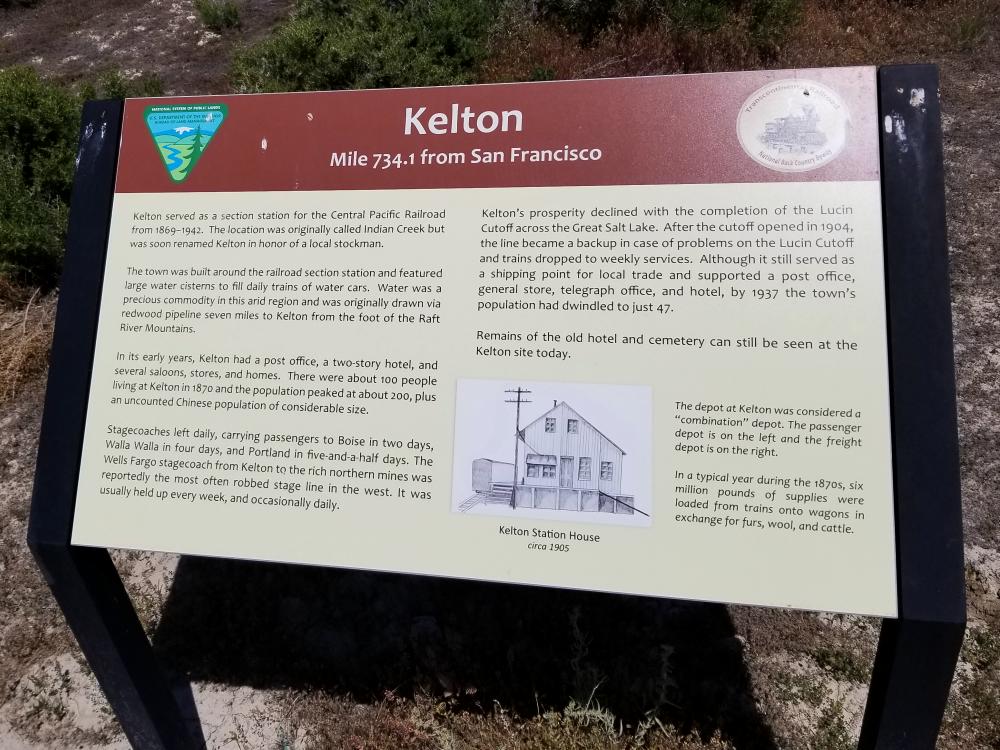 There's nothing really here now but a cemetery.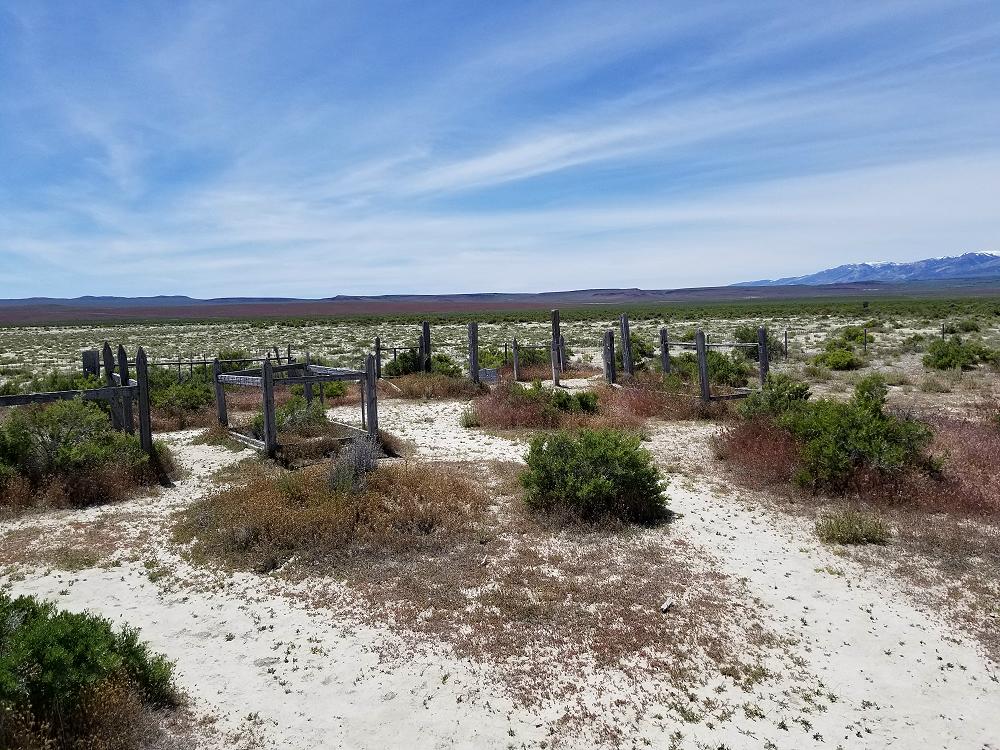 From here, you drive on the old Central Pacific rail bed headed towards the Golden Spike National Historical Park where the Central Pacific Railroad and Union Pacific Railroad met to complete the Trans Continental Railroad.
History tells us that this event completed the Transcontinental Railroad. But it's a misrepresentation of history. The truth is, and you can search this for yourself (HERE), the Transcontinental Railroad had a gap in it because there wasn't a bridge over the Missouri River in Omaha Nebraska. Passengers and freight would have to be unloaded from a train on one side of the river, loaded on to a ferry (operated by the Union Pacific Transfer Company), transported across the river, and then loaded on to another train. The railroad bridge over the Missouri River that truly created a 'transcontinental' railroad wasn't actually finished until 1872.
As you drive along the old rail bed, there are historical signs that you can stop and read.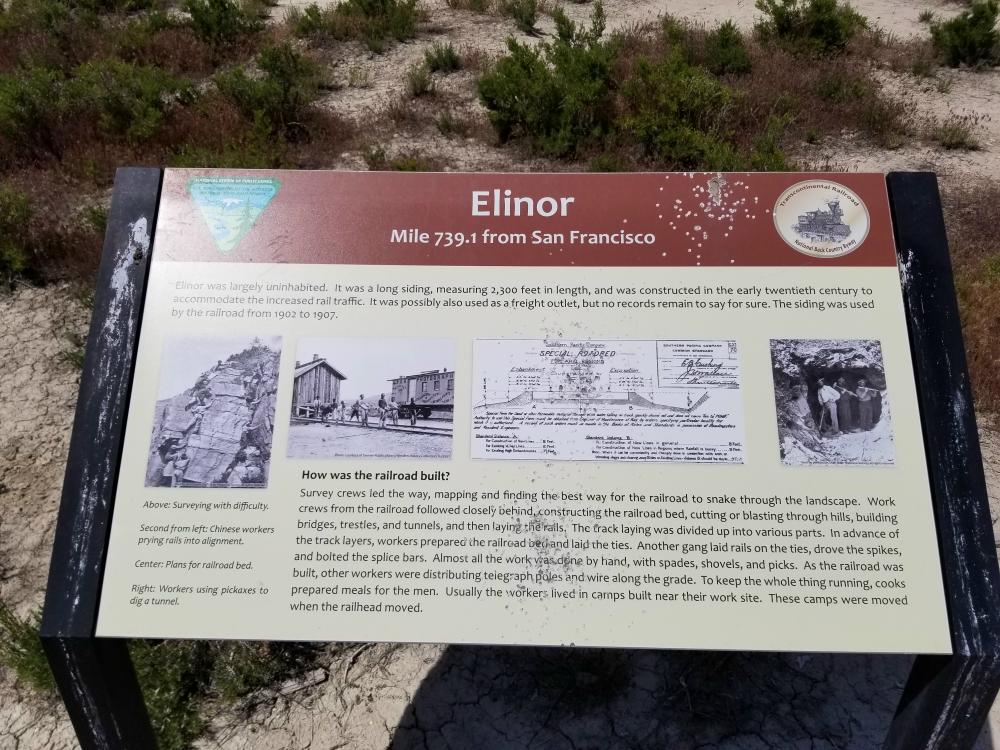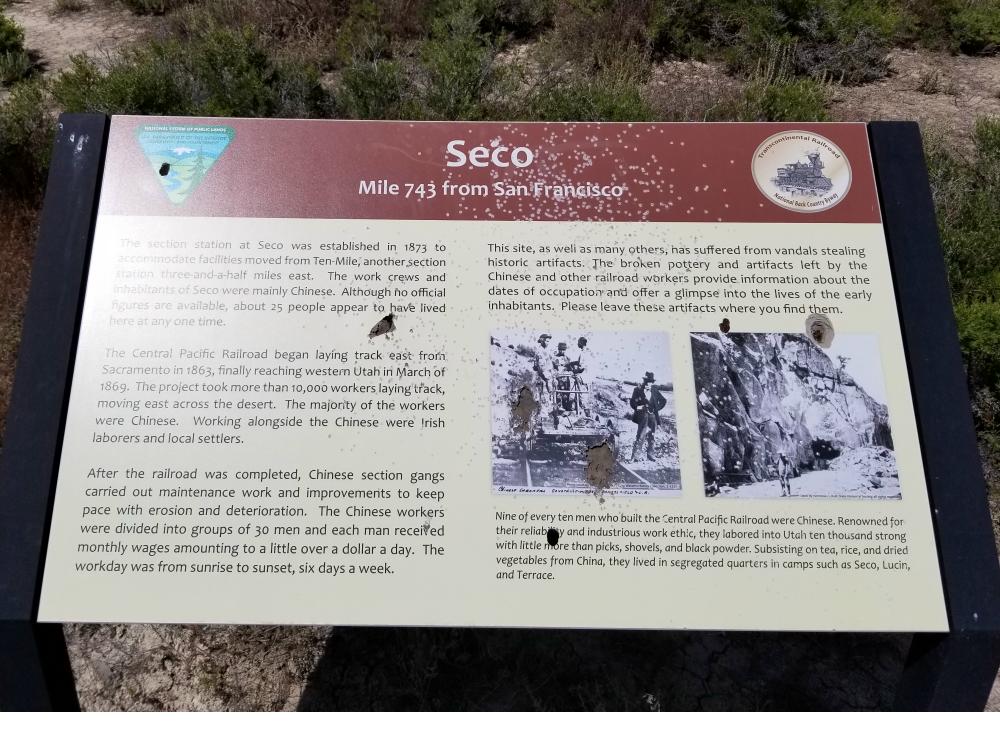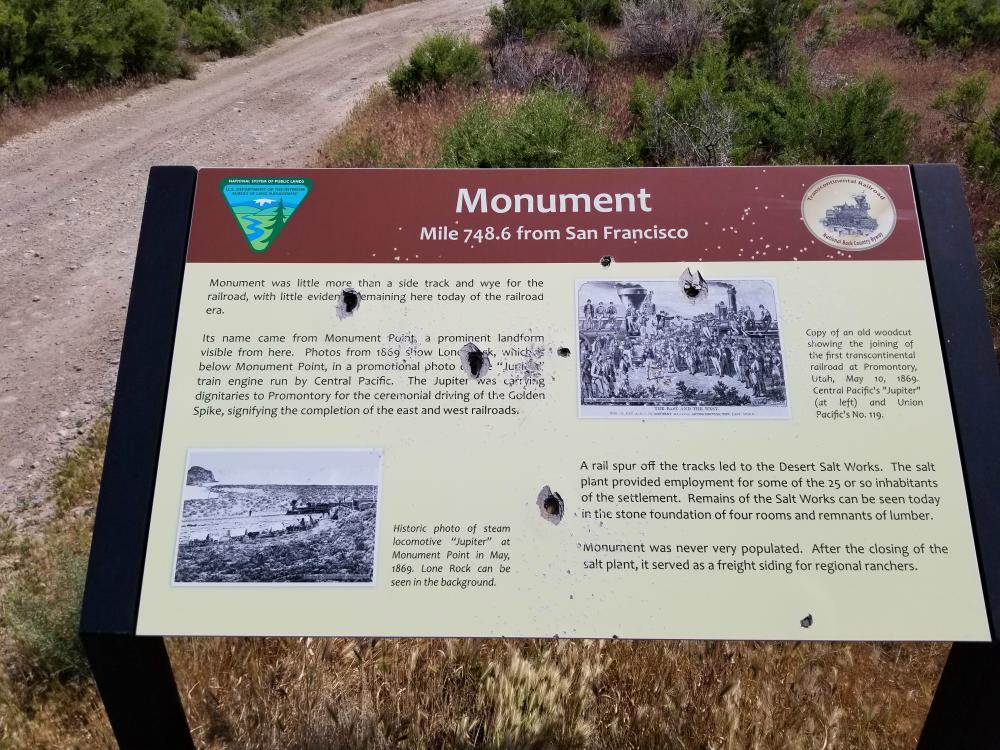 Driving through a Union Pacific cut just east of Promontory.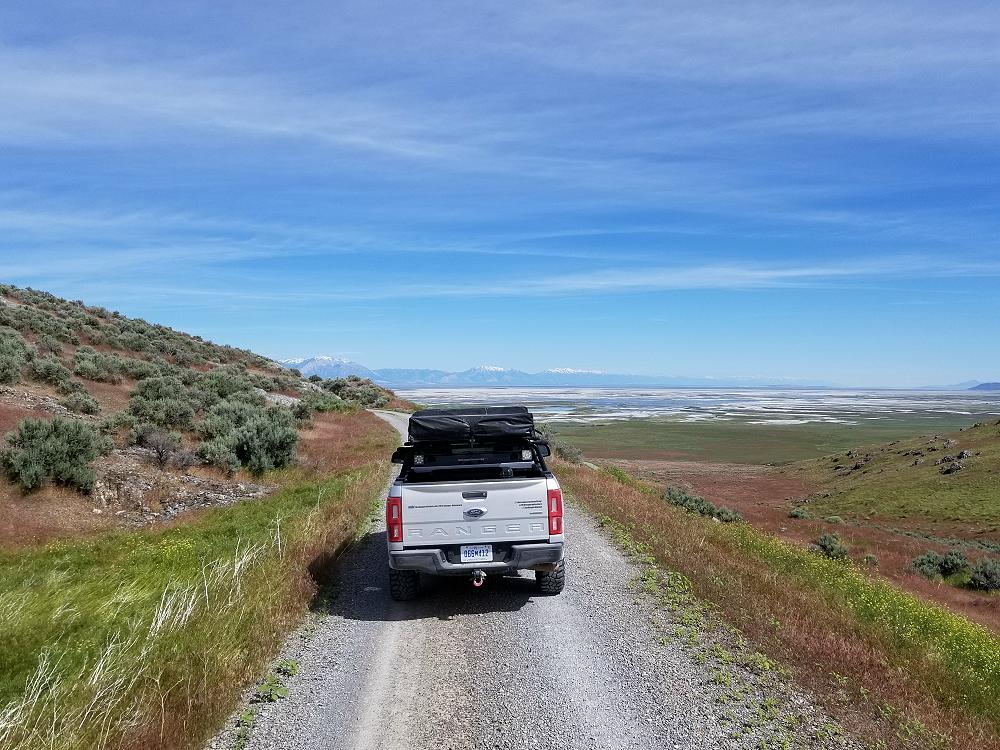 I didn't go to the Golden Spike National Park because I had actually visited there in 2017. Click HERE for that story.
From here, the trail took me north in to Idaho, and I stopped in Pocatello for the night to sleep.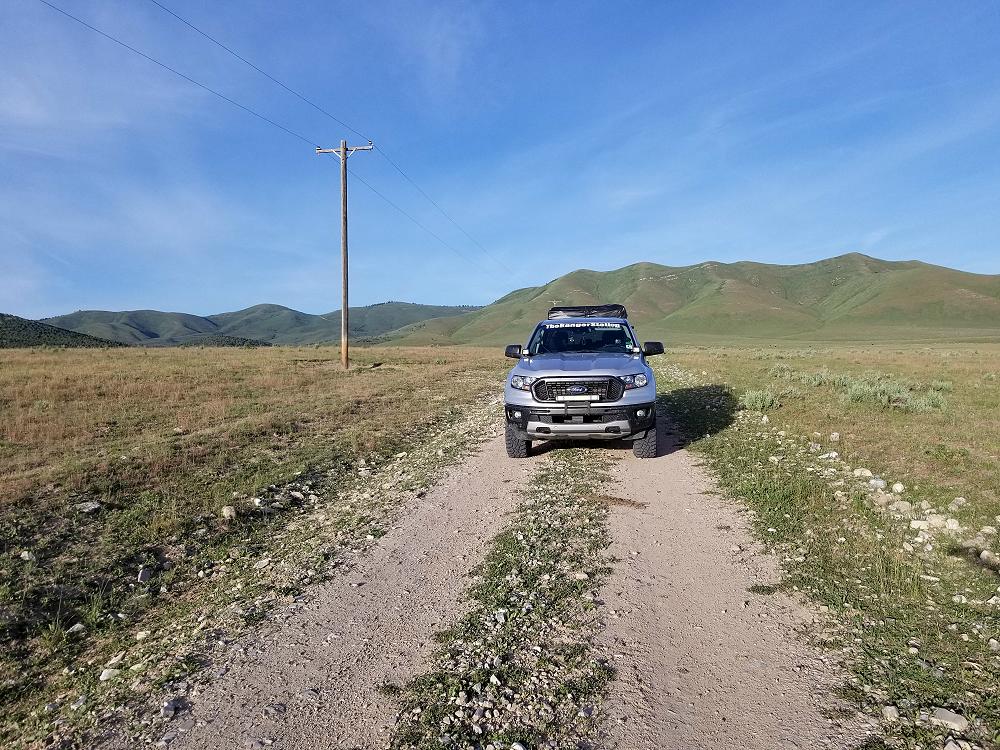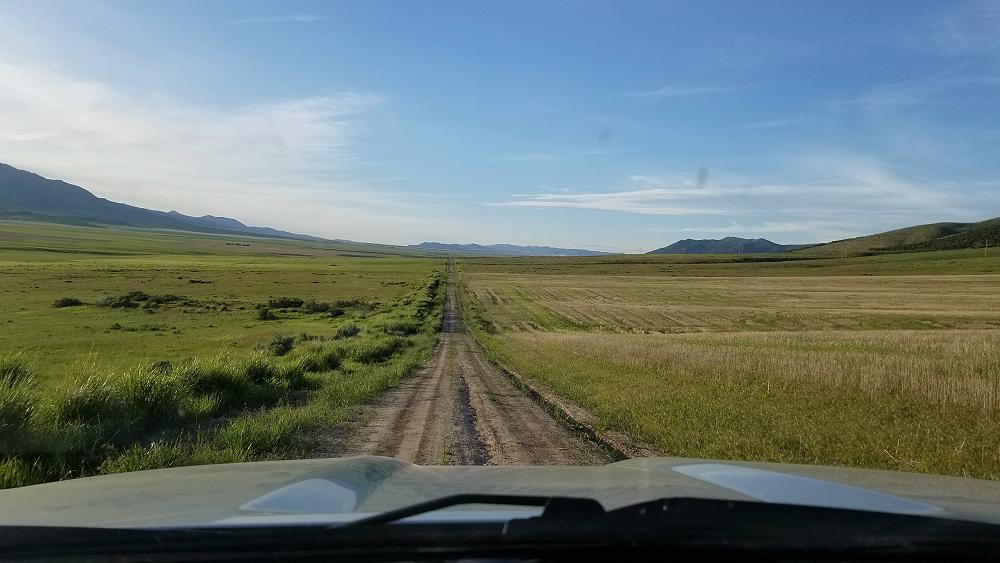 Total miles driven off pavement today: 207 miles
Video:
Special Thanks To:
Ford Motor Company for supplying the 2019 Ford Ranger FX4
Cooper Tire for supplying the Cooper Discoverer STT PRO tires
Links:
How To Navigate The Trans America Trail
Trans America Trail 2019 – Main Page
Trans America Trail 2019 – June 3rd & 4th
Trans America Trail 2019 – June 5th & 6th
Trans America Trail 2019 – June 7th & 8th
Trans America Trail 2019 – June 9th & 10th
Trans America Trail 2019 – June 11th & 12th
Trans America Trail 2019 – June 13th & 14th
Trans America Trail 2019 – June 15th & 16th
Trans America Trail 2019 – August 13th & 14th
Trans America Trail 2019 – August 15th & 16th
Trans America Trail 2019 – August 17th – Completed
More Photos:
Click the photos to enlarge.