June 11th, 2019 (Pocatello, Idaho to Ketchum, Idaho)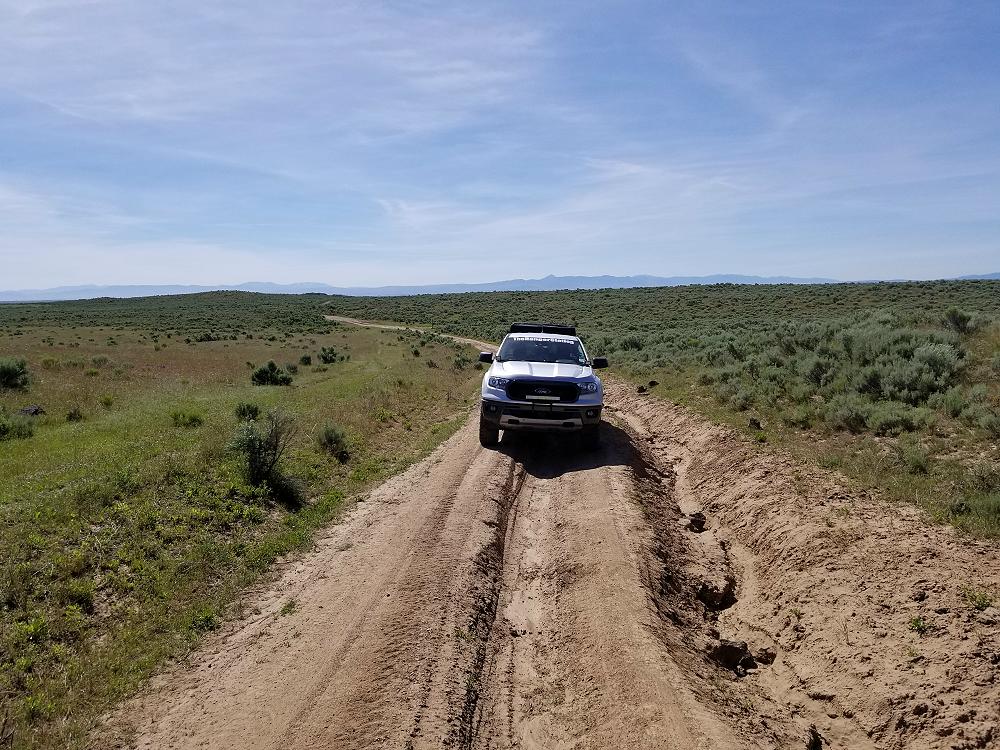 Today I returned to the Trans America Trail and spent what seemed like a couple of hours driving around the Craters of the Moon National Monument & Preserve. It has a lot of large muddy spots along the trail, and from looking at the ruts in the dried sections, you could tell that this area could cause someone a lot of grief if it rained.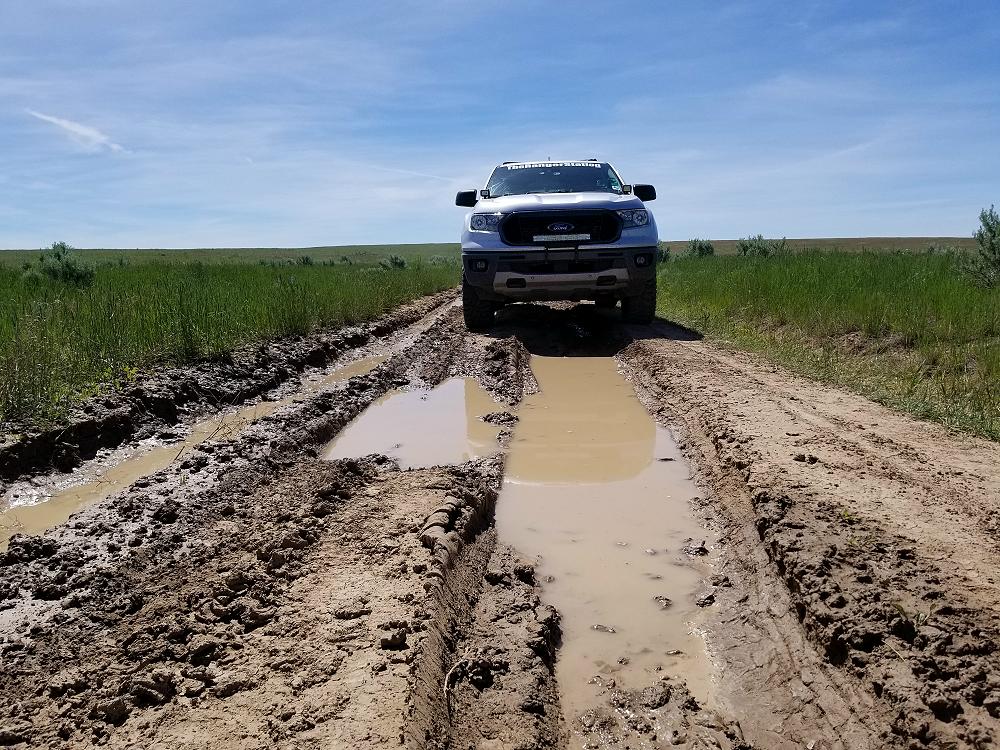 The Trans America Trail travels through Arco Idaho, and I stopped at 'Jack's Travel Plaza – Conoco' to top off my gas tank, and for the dog and I to take a little break. From here, the Trans America Trail travels in to the Sawtooth National Forest. The Antelope Valley is a very pretty area, but when I turned on FR 135 to head back to Copper Canyon, I ran in to a young guy from the Forest Service that told me the road was completely washed out and not passable.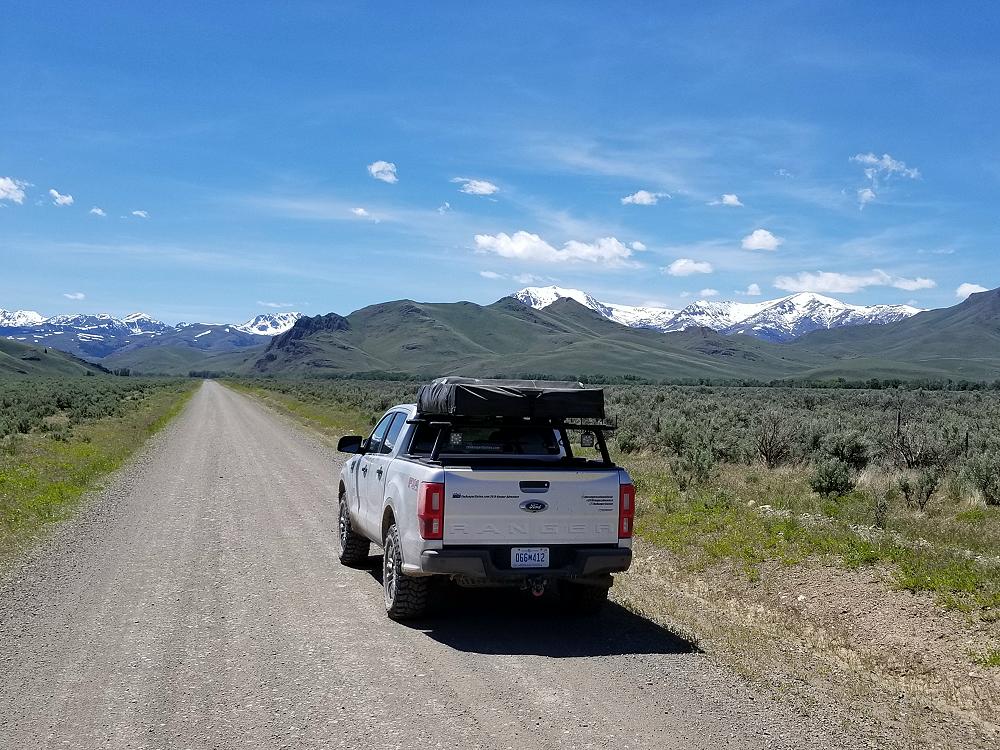 After finding out that the road was closed, I headed back to US 93, and discovered that if I headed north, I could take Trail Creek Road, and that it would connect me back to the Trans America Trail on the other side of the washed out road.
I had a funny thing happen here, but I wouldn't realize it at the time. There was some road work being done on this road, and a flagman stopped me until he received the word that it was OK to send me. While we were waiting the flagman asked me if I was a Ranger. I thought that was weird. The NFS vehicles are white. Later when I was taking some photos of the Ranger, I looked at the windshield and saw 'TheRangerStation', and just sort of laughed. I can't help but wonder if that's why he asked.
These photos were actually taken on the Trans America Trail section of it.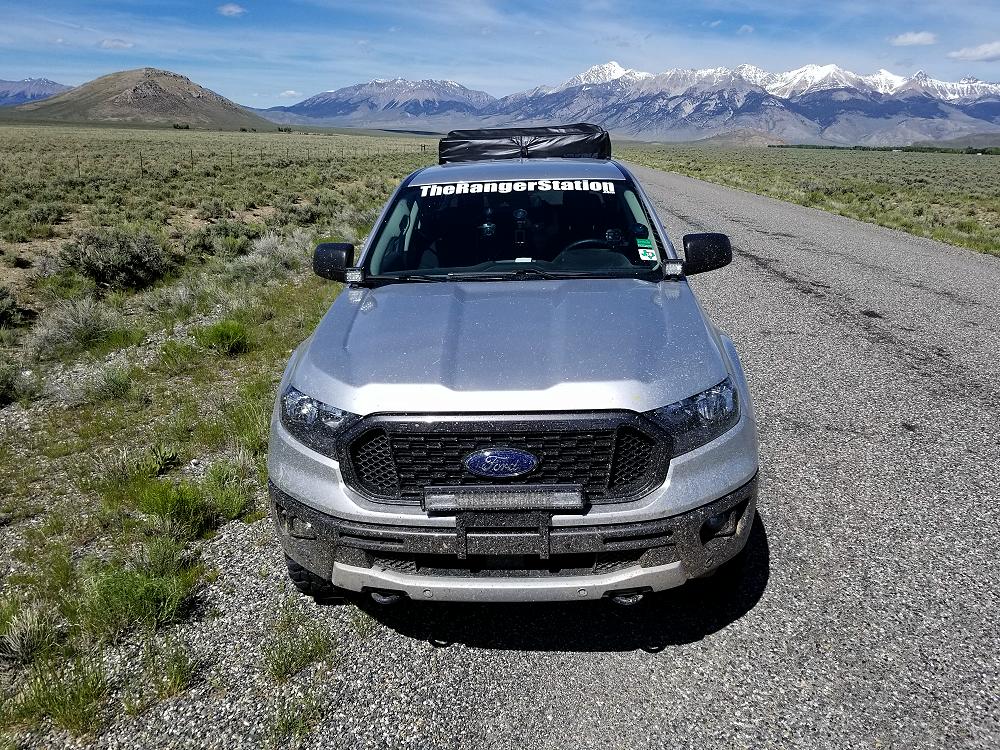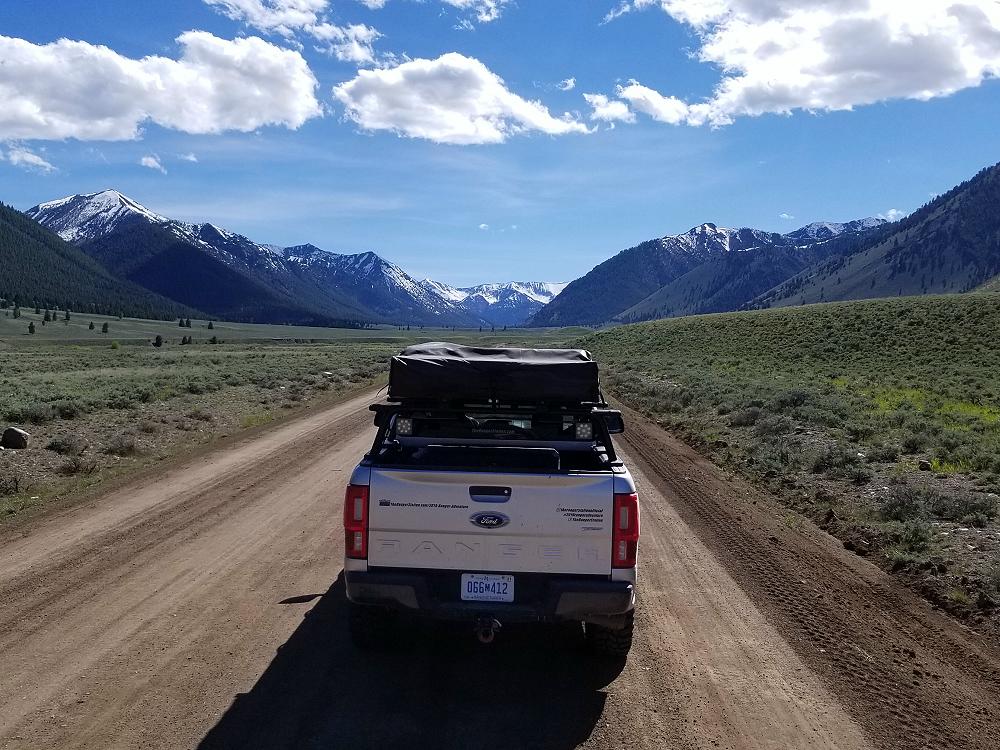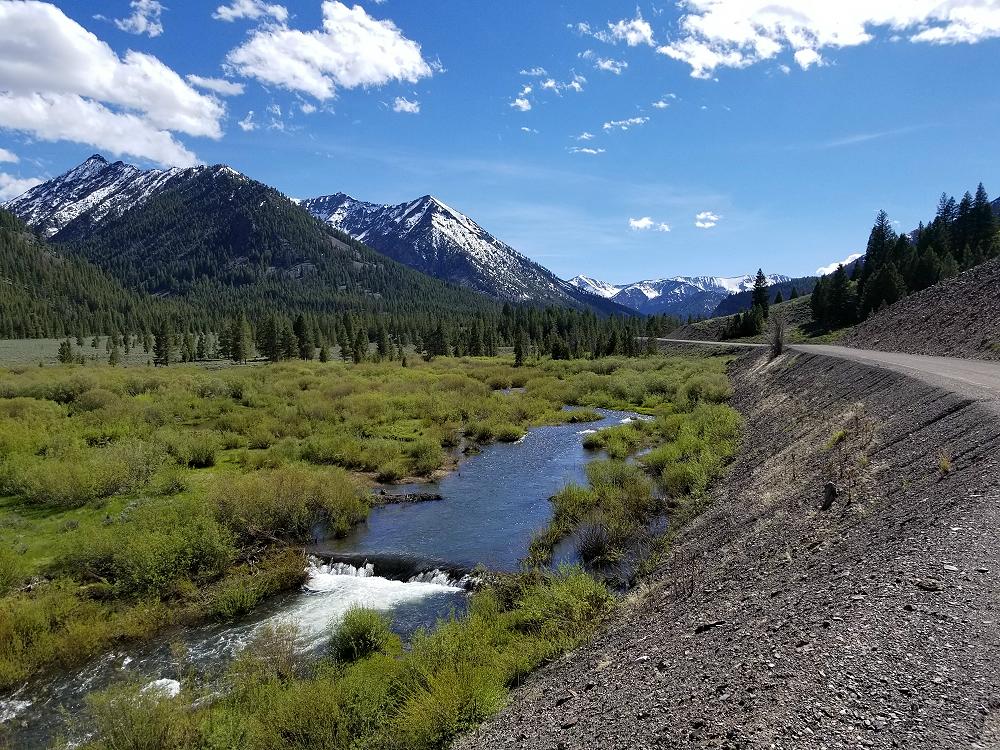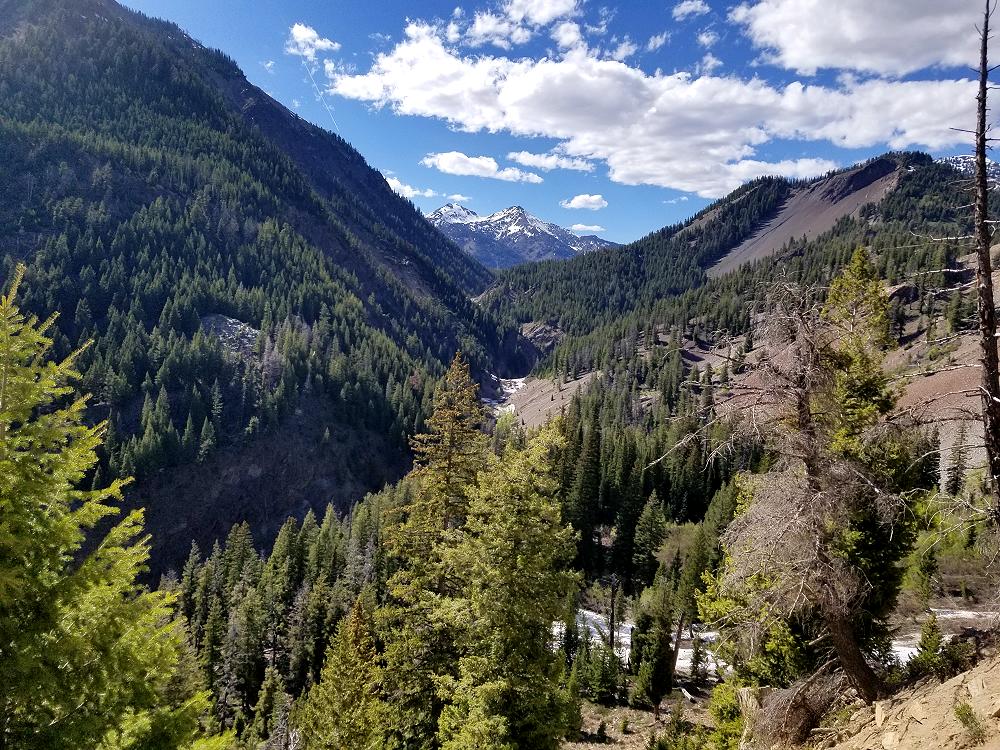 Trail Creek Road brings you out in to the Sun Valley / Ketchum Idaho area. This is a year round resort area, and not someplace you're going to find any 'fast food' restaurants.
I topped off the gas tank again, and decided to continue west on the Trans America Trail. I headed west on Warm Springs Road FR 227 and came across this sign. I knew that the road was closed east of Featherville, and had already mapped in a detour. With that in mind, I continued.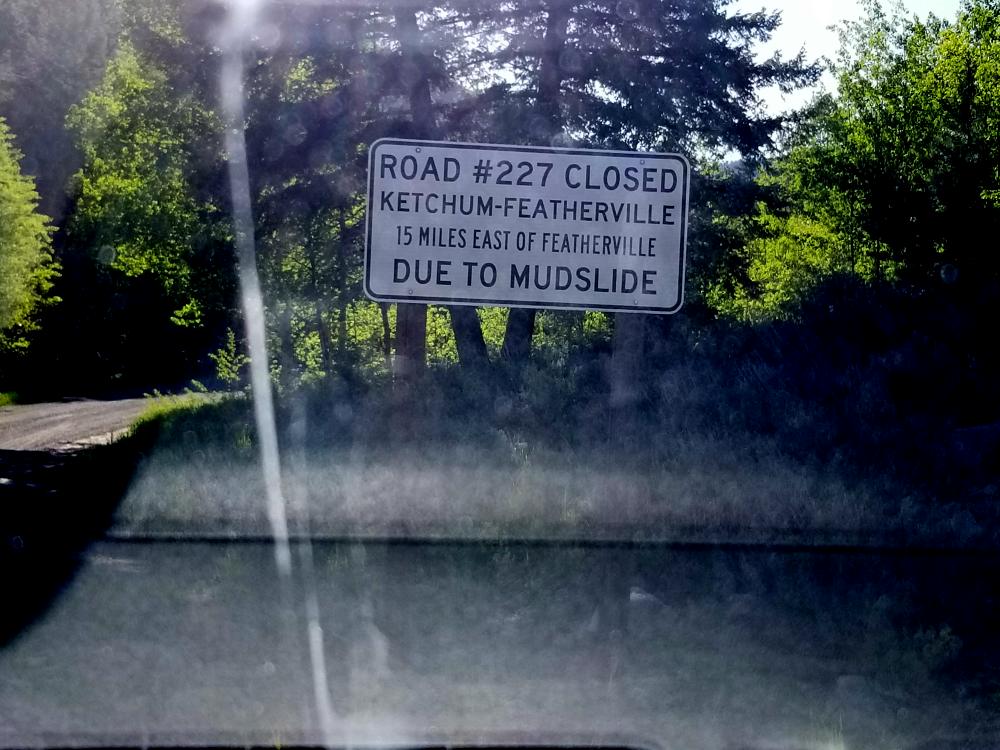 You could see where there had been a slide along this road, but the road had been cleared. I saw quite a bit of the on US 550 back in Colorado.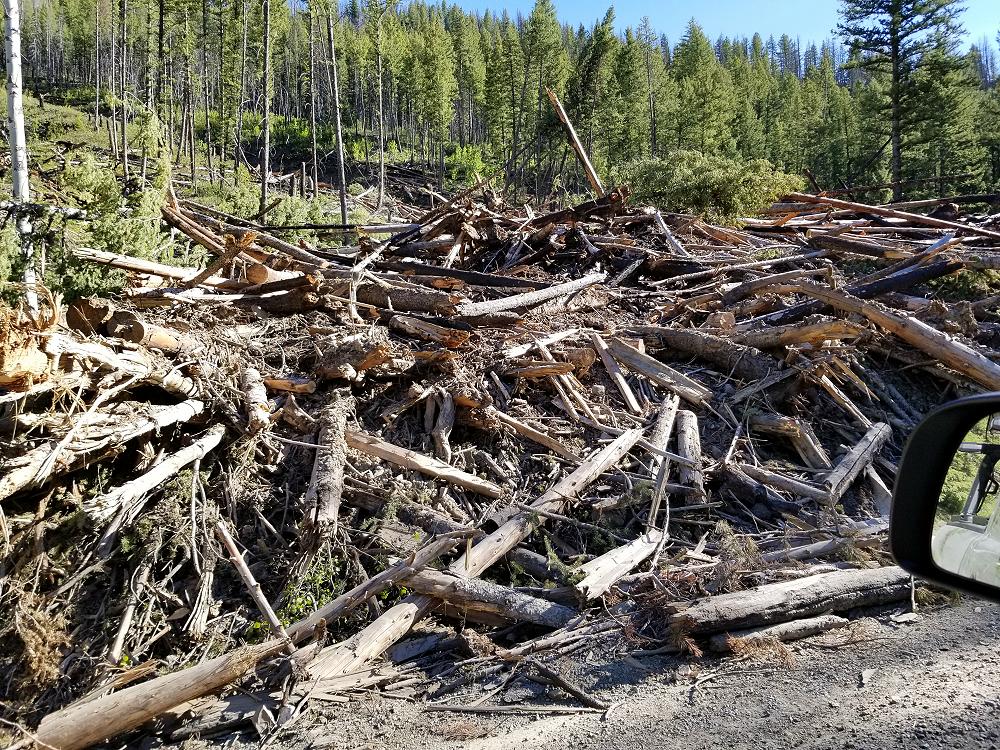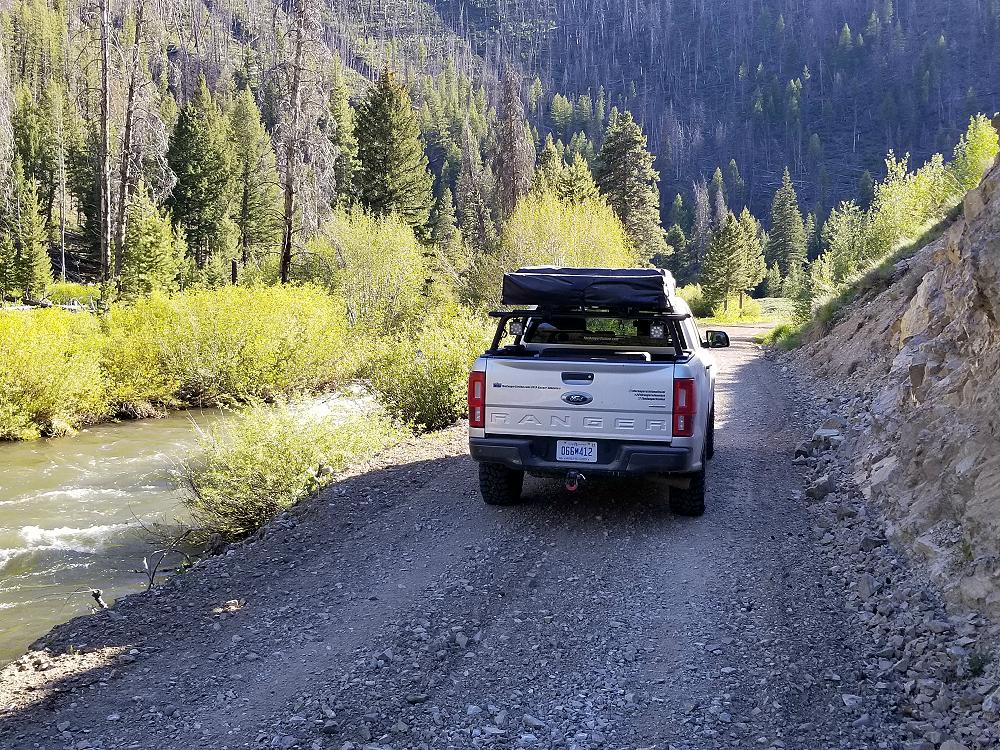 After a short while, I came across this. Are you kidding me!! Why didn't they put up a sign that said the road was closed X miles WEST of KETCHUM!?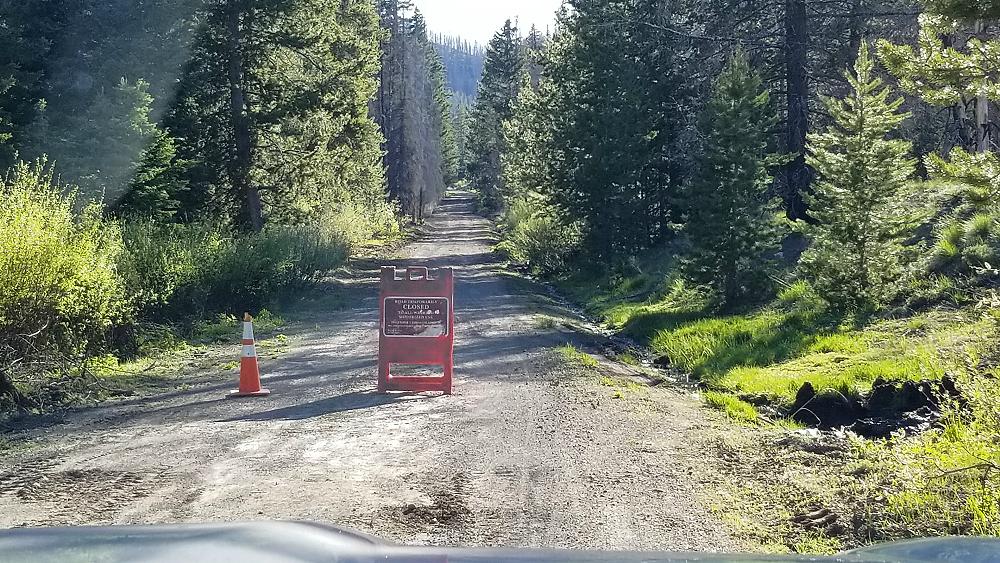 So again, I backtracked and detoured. I took SR 75 south out of Ketchum, and stopped at the McDonald's in Hailey for a bite to eat.
When I came to the intersection of US 20 (where I was going to turn west), there was a pretty big state rest area there, so I just decided to pull in there and sleep in the truck. Yes, I'm 6'2″ tall and 215 lbs, and I slept in the front seat of the Ranger.
Total distance driven off of pavement today: 156 Miles
Videos:
June 12th, 2019 (Ketchum, Idaho to Ontario Oregon)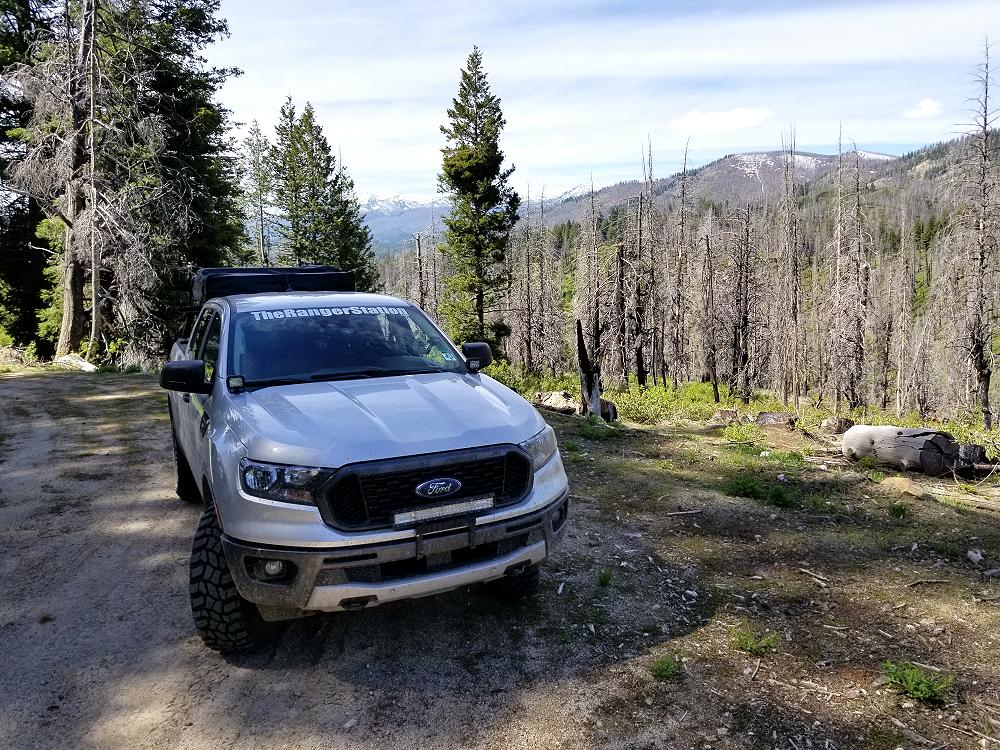 This morning I headed west on US 20 to FR 61, and then took that north to reconnect with the Trans America Trail on the other side of the mudslide. This section of the trail has a pretty descent gravel road, and pretty views.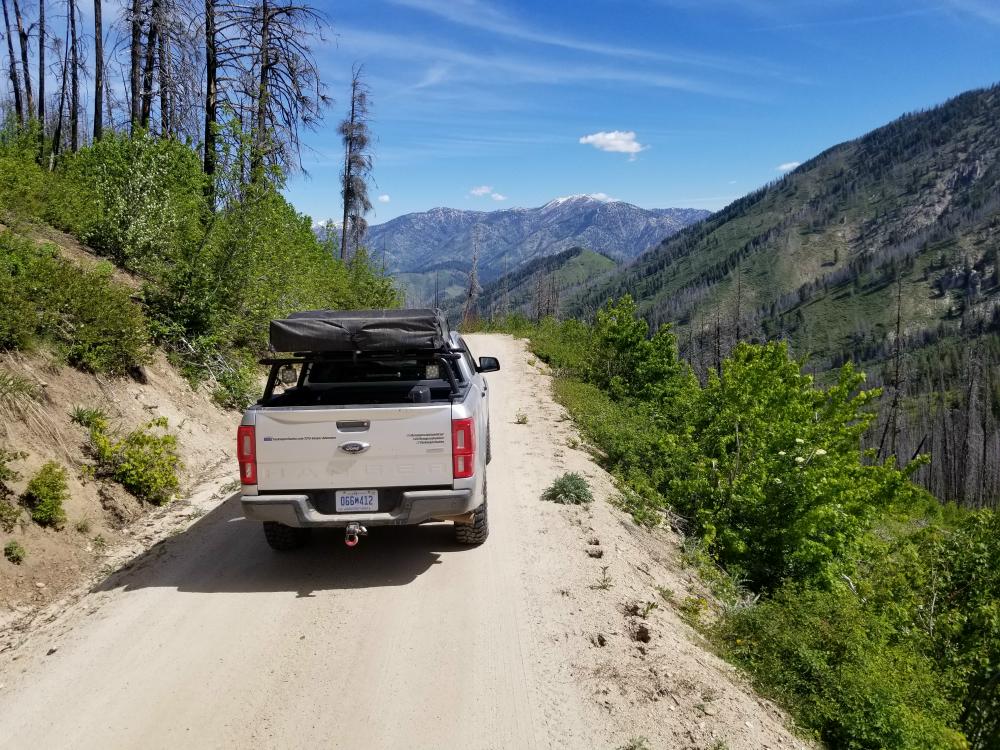 The TAT eventually brings you out along the Middle Fork Boise River. It was definitely an area that makes you just want to sit and relax for a while.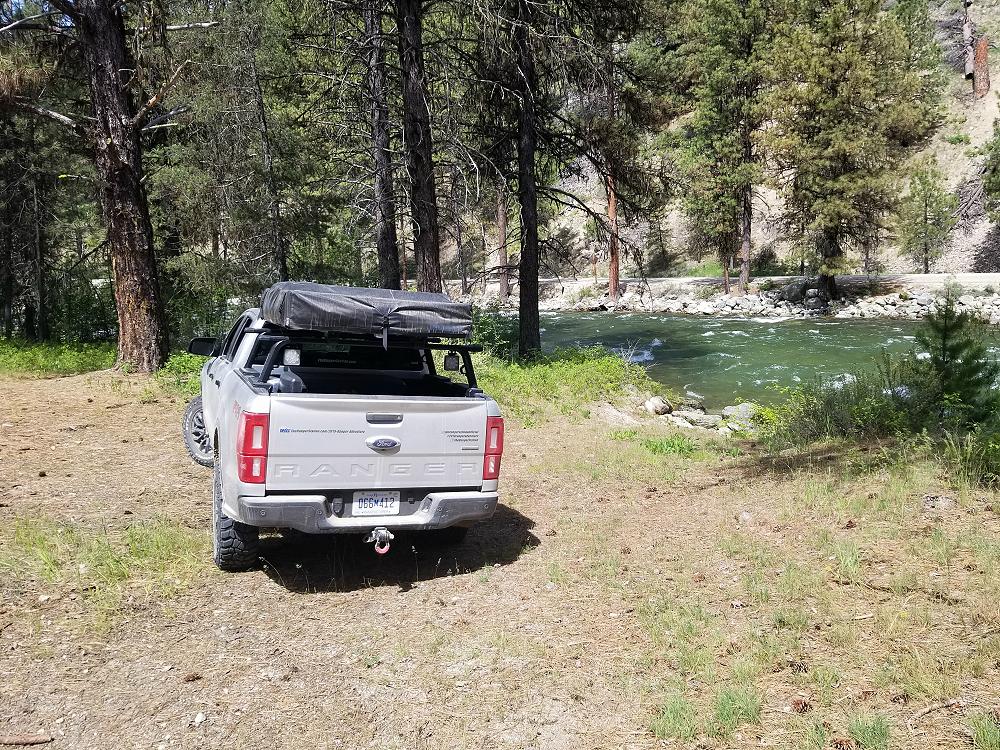 The Middle Fork Boise River flows in to the Arrowrock Reservoir.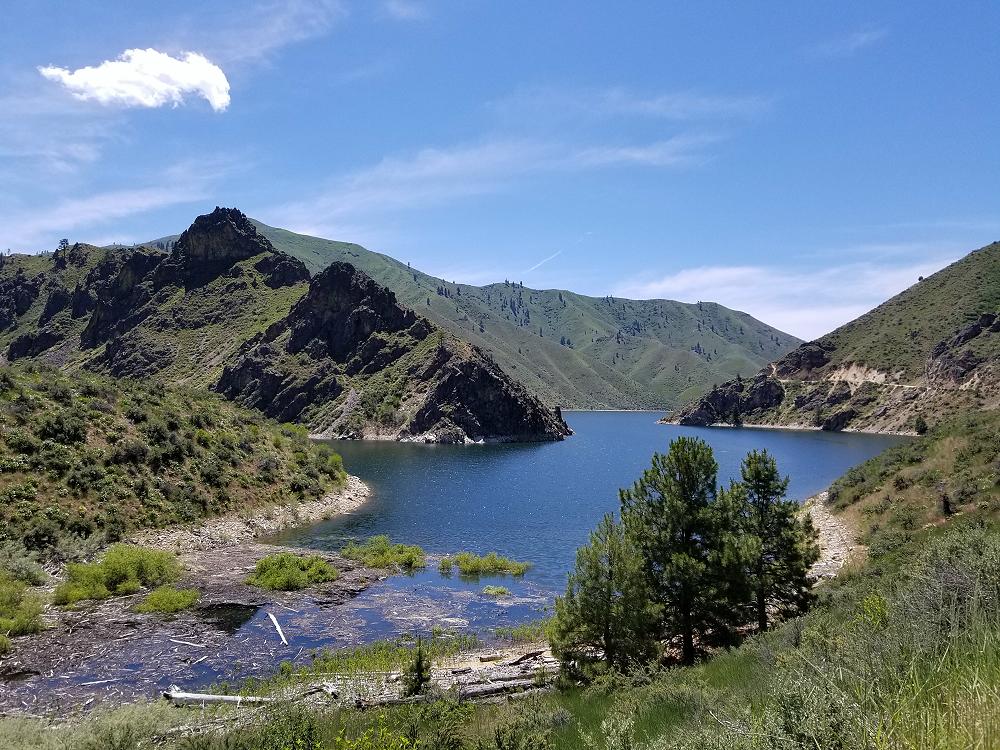 From there the Trans America Trail went north to Idaho City, and then worked its way west to Oregon. There was a thunderstorm with strong winds and hail, so I ended up sleeping in the truck in the parking lot of Walmart in Ontario Oregon, instead of sleeping in the tent. I got to watch the sun set over Home Depot. LOL.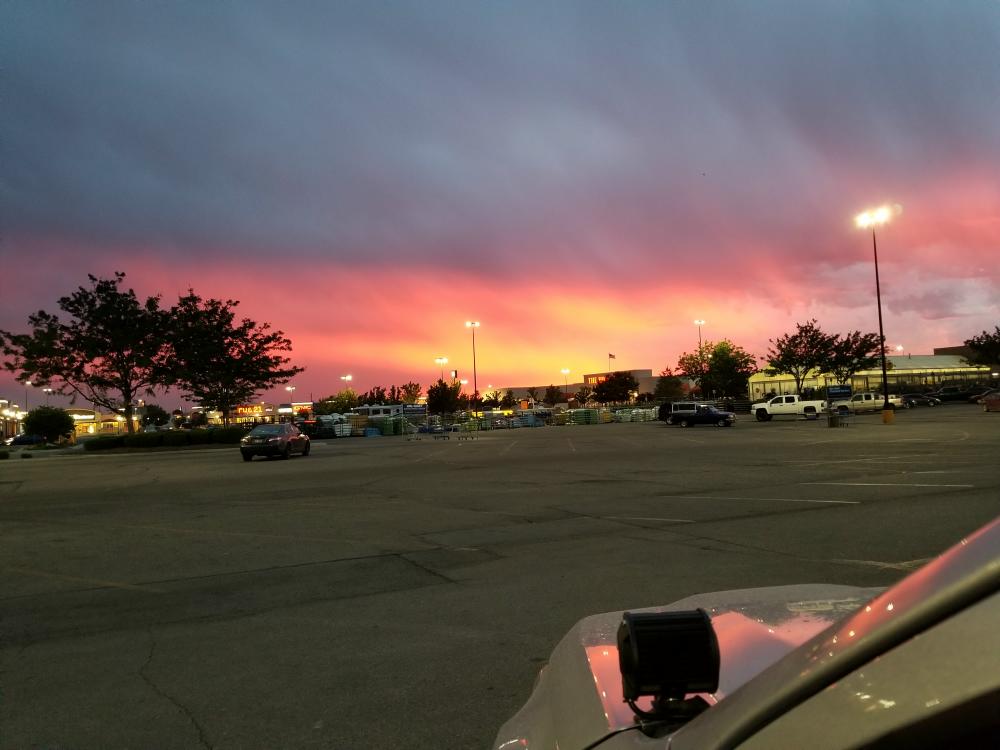 Video:
Special Thanks To:
Ford Motor Company for supplying the 2019 Ford Ranger FX4
Cooper Tire for supplying the Cooper Discoverer STT PRO tires
Links:
How To Navigate The Trans America Trail
Trans America Trail 2019 – Main Page
Trans America Trail 2019 – June 3rd & 4th
Trans America Trail 2019 – June 5th & 6th
Trans America Trail 2019 – June 7th & 8th
Trans America Trail 2019 – June 9th & 10th
Trans America Trail 2019 – June 11th & 12th
Trans America Trail 2019 – June 13th & 14th
Trans America Trail 2019 – June 15th & 16th
Trans America Trail 2019 – August 13th & 14th
Trans America Trail 2019 – August 15th & 16th
Trans America Trail 2019 – August 17th – Completed
More Photos:
Click the photos to enlarge.