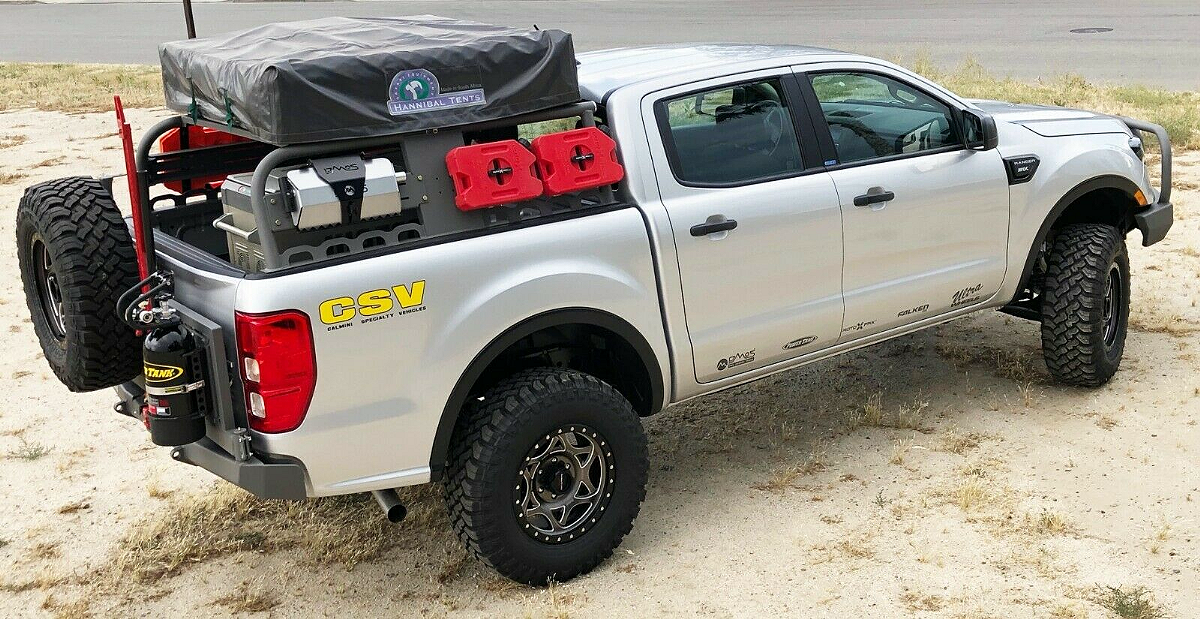 I came across this 2019 Ford Ranger when I covered the 2019 Overland Expo in Flagstaff, Arizona. Calmini has been around since 1986 but had just recently began producing product for the all-new Ford Ranger. Best part, it's all made right here in the USA. The truck featured Calmini's new 3.5″ front and 2.0″ rear suspension lift. The Ranger rolls on Walker Evans custom wheels with Falken 33×10.50 mud terrain tires.
Other upgrades included a Calmini front winch bumper with a 10,000lb winch, and rear bumper with integrated tire carrier, Hi-Lift Jack and Power Tank portable air inflator tank. They even made the bed rack holding the roof top tent. The bed features a full locking pullout drawer system for secure dry storage.
I was really impressed by the Ranger when I saw it in person, but passed on the $59,950 price tag.
The Ranger has been recently listed on ebay claiming to have only 43 miles and a starting bid of $48,000. That just may be a decent price for a brand new Ford Ranger that's fully modified and ready for your next overlanding adventure.
Anyone have $48,000 they can donate to me so I can make this the new TRS Ford Ranger? LOL.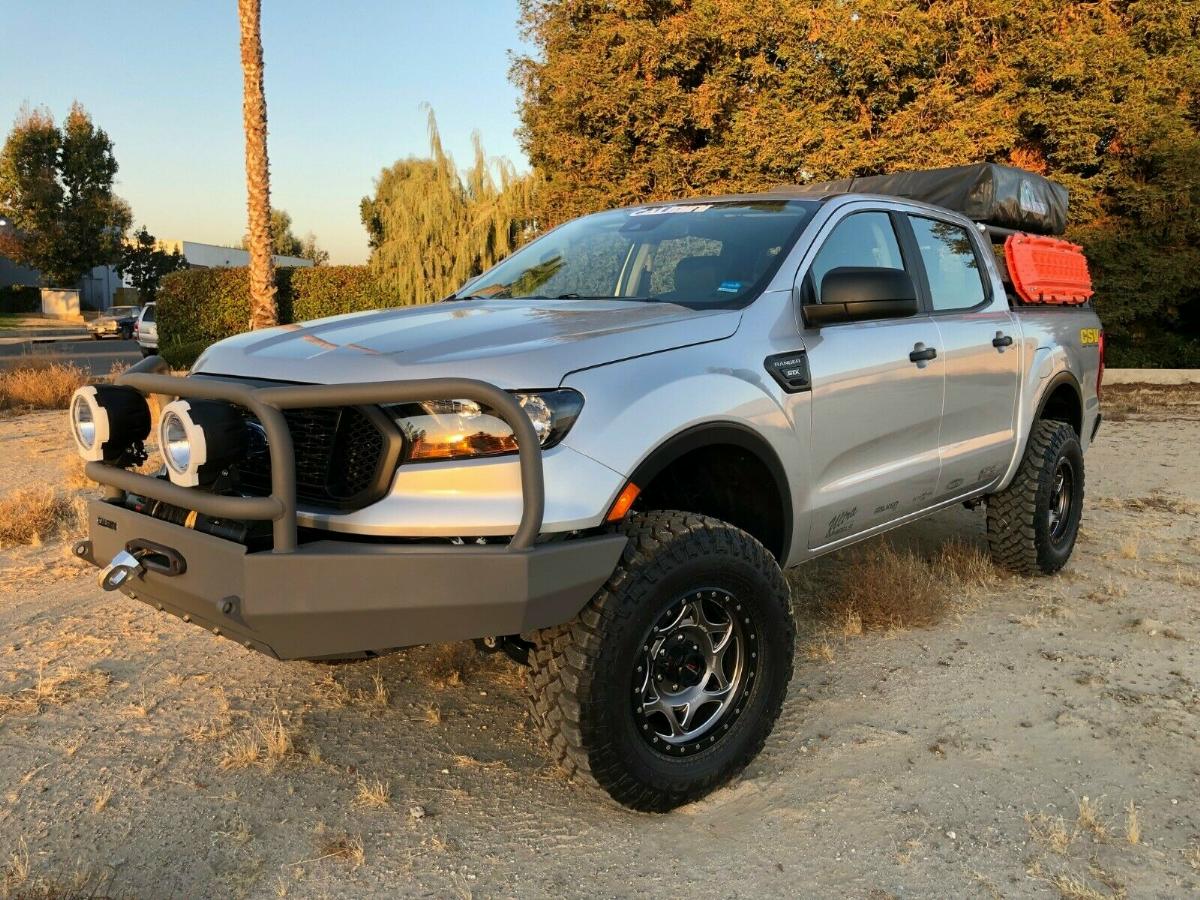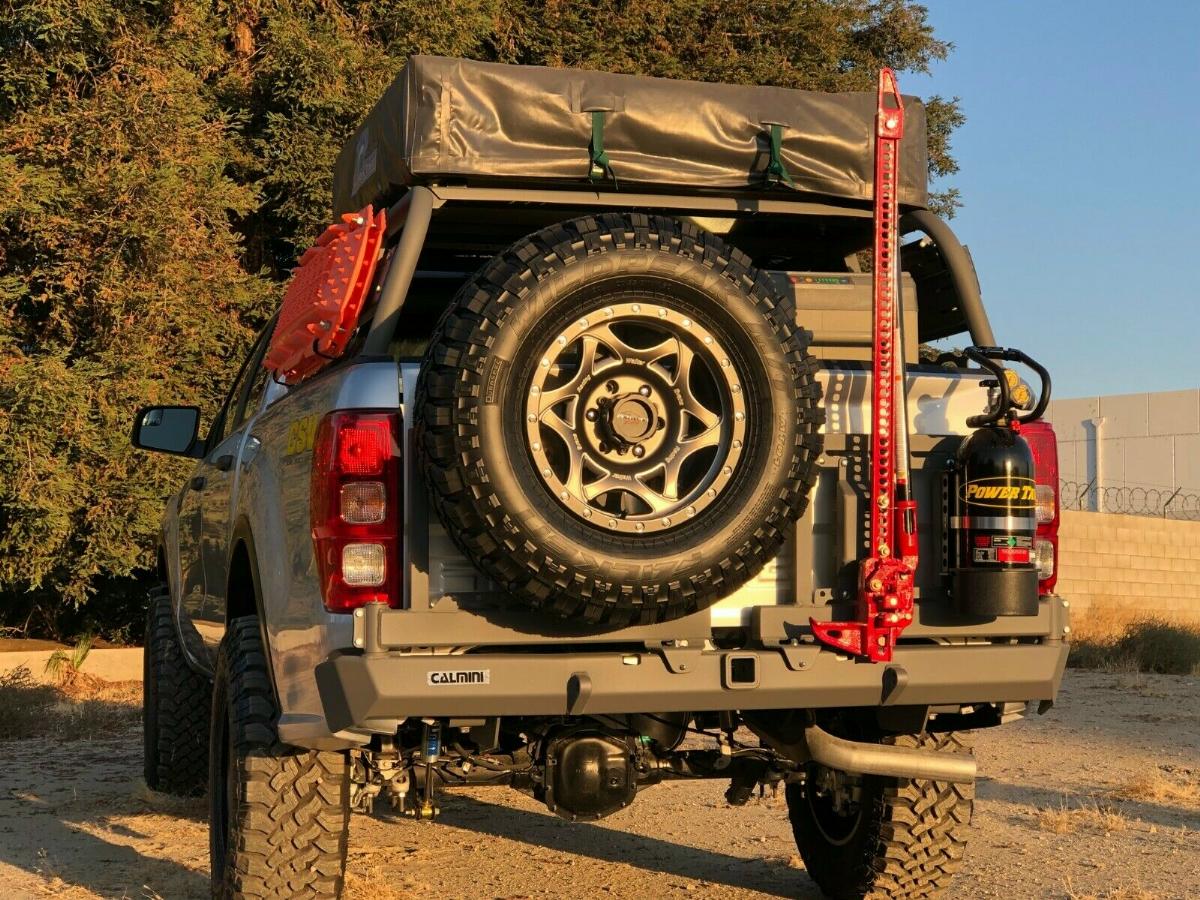 More Photos
Click the photos to enlarge.