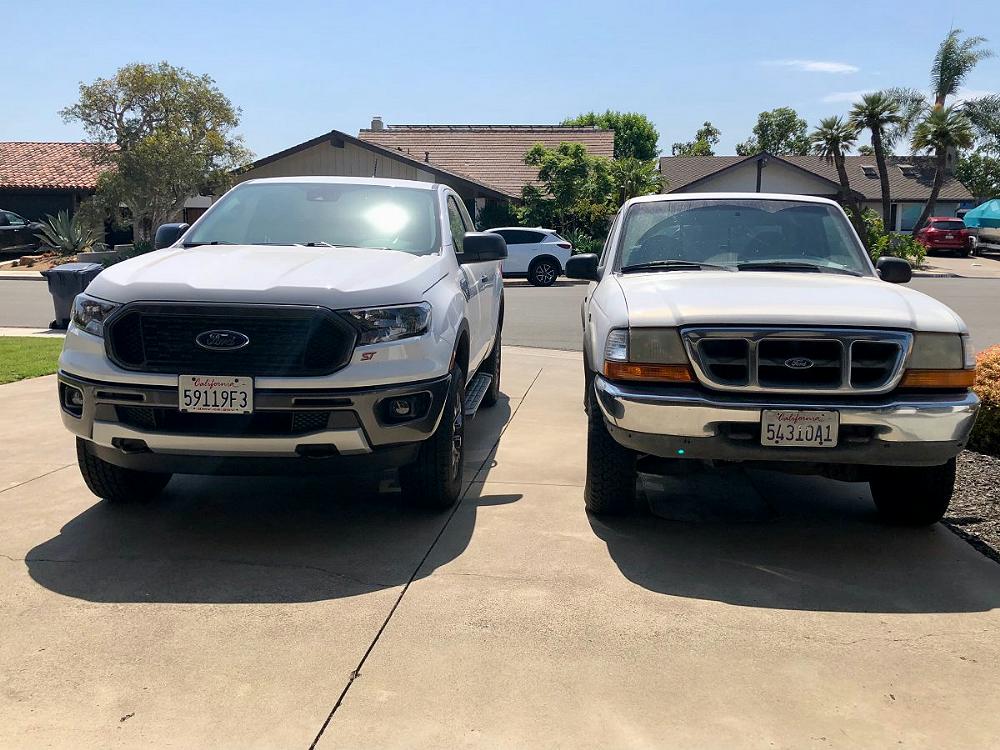 I usually try to find a single Ford Ranger to feature on the main page of this site, but I recently came across the forum post 'What A Difference 22-Years Make' in which the forum member shared photos of his white 1999 Ford Ranger XLT 4×4 next to his white 2021 Ford Ranger XLT 4×4.
I thought it was an interesting side by side comparison of the current model Ranger to the previous model Ranger, so I decided to share them with you.
I've seen a few side by side comparison photos of the new Ford Ranger and the old Ford Ranger, but these are the first I recall seeing that are the same color.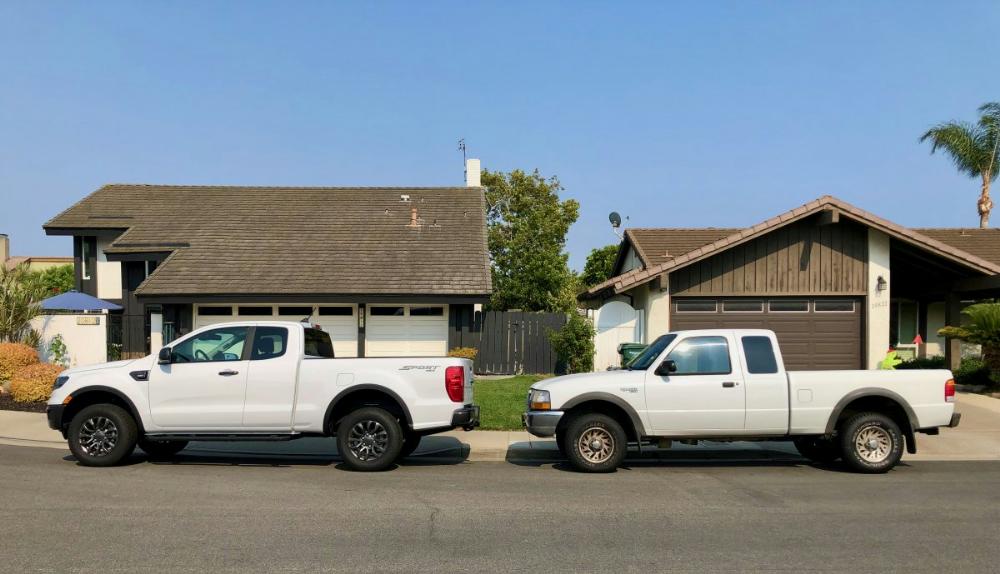 You can see (above) that the 2021 Ford Ranger on the left is a little larger than the 1999 Ford Ranger on the right.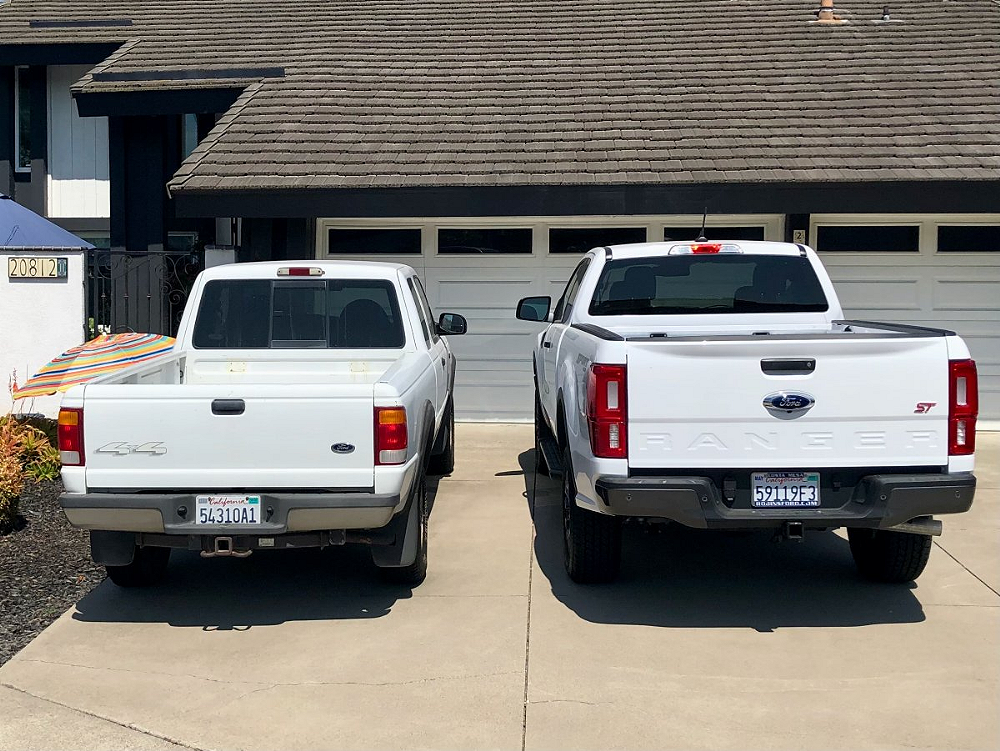 You can see that the 2019 Ford Ranger on the right is larger and sits taller than the 1999 Ford Ranger on the left.
The 1998-2011 Ford Ranger didn't go through many changes during those years. In 2004 the 5th Generation Ford Ranger received a new hood and minor front facia (grill, headlights, fenders, and bumper) change, but the cab and bed stayed the same.
The new Ranger that debuted in 2019 is expected to go through a design change for 2022. Although it made it's re-appearance in 2019, it's actually based on the Australian T6 Ford Ranger platform that began production in 2011.
This should make the 2019-2021 6th Generation Ford Ranger's unique and rare.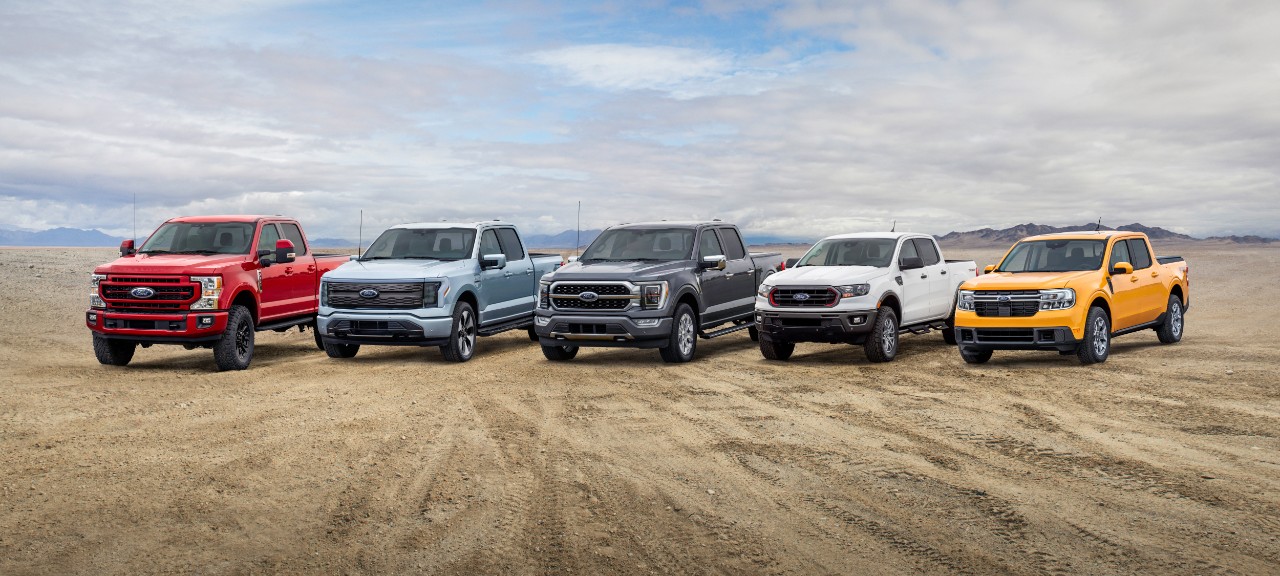 As you can see in the current Ford truck lineup, the 2021 Ford Ranger looks out of place compared to the Ford F-150 on one side, and the Ford Maverick on the other.
Maybe soon we'll be sharing side by side comparisons with a newly designed 2022 Ford Ranger.
For more about the different Ford Ranger generations, check out Ford Ranger Generations 1983-Present.
Photos:
Click the photos to enlarge.