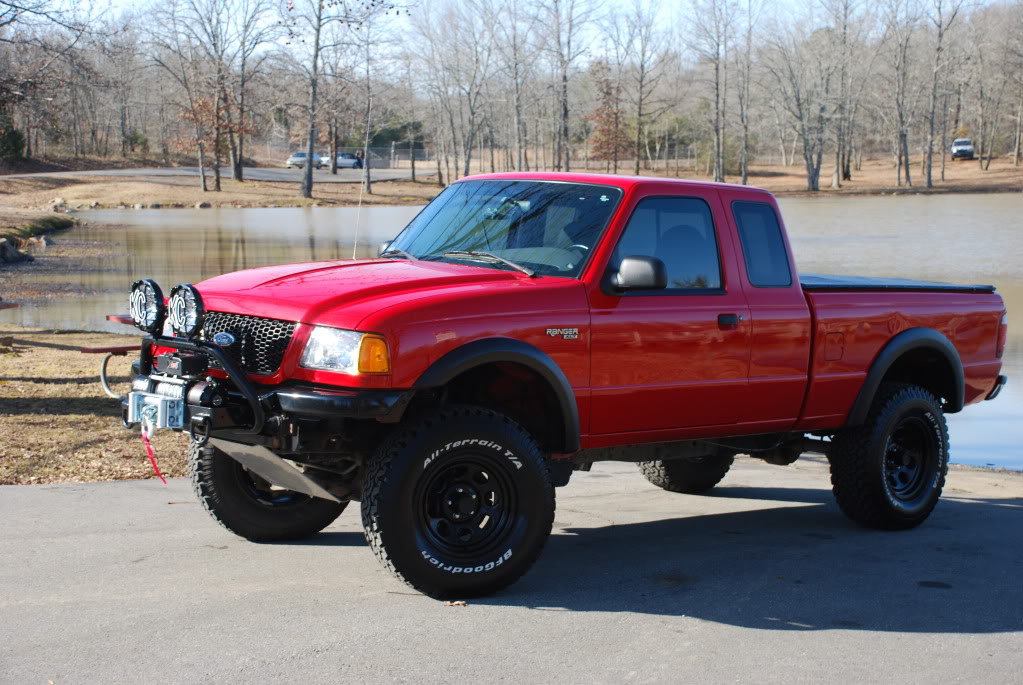 Scotty J's 2002 Ranger he calls Rangerunner, is a great example of a 1998-2011 Ford Ranger build. The Ranger had belonged to his late father-in-law, and was given to Scotty by his wife. His wife told him to do whatever he wanted to with the truck, so Scotty began modifying it.
Scotty bought a set of JBA headers, and had them installed at his friends exhaust shop. His friend kept the stock Y-pipe,and built a custom exhaust from there back with a Magnaflow Muffler. The Ranger breathes better with a K&N FIPK Intake. Performance is further improved by a BamaChips Tune.
A 3-inch body lift makes room for the 33″x 12.5″ BFG TA KOs on Cragar Soft 8 wheels. The ride is smoothed out with a set of Rancho RS5000 Shocks. Warrior sway bar disconnects allow more wheel travel when on the trail.
The bed was Rhino lined, and then a roll bar was installed with KC Rally 800 lights.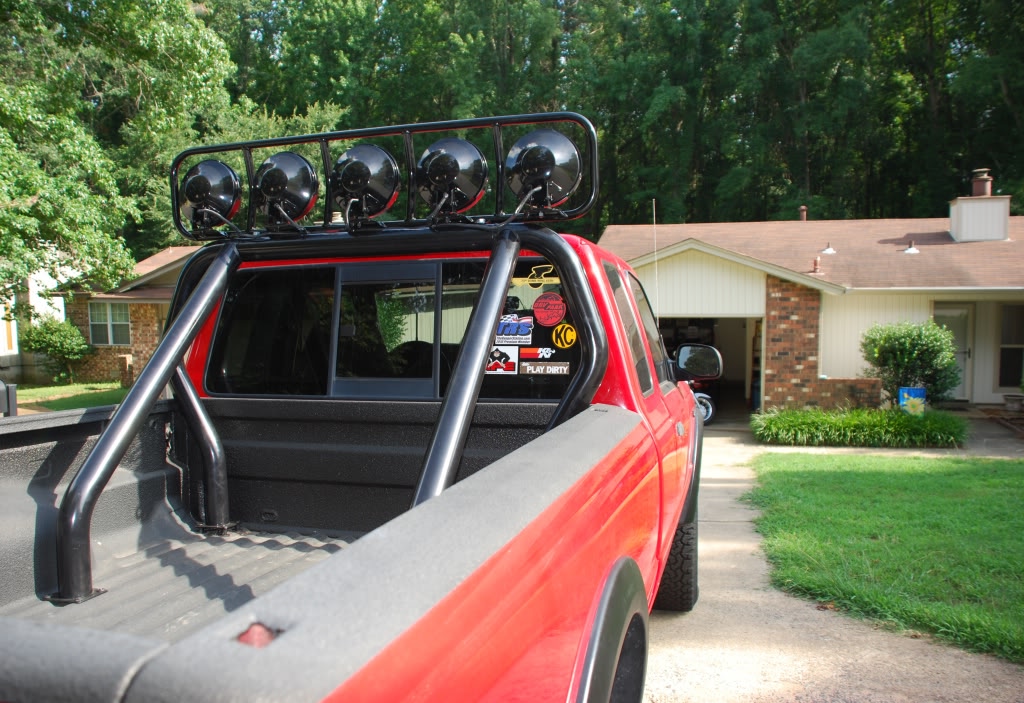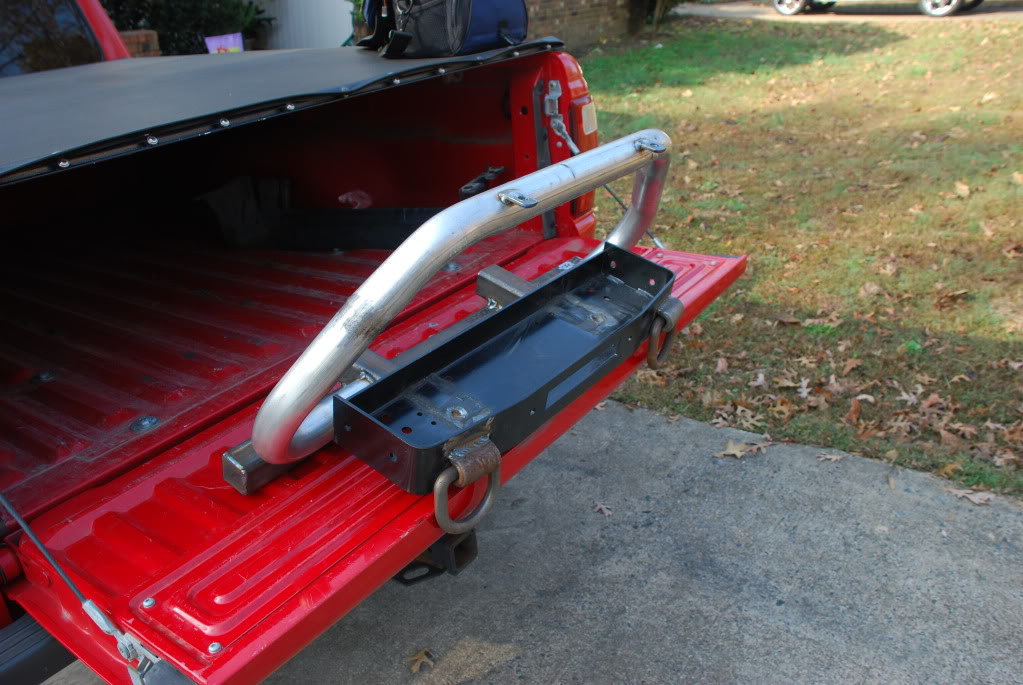 The Ranger's most unique feature is the custom front bumper and winch mount. Scotty removed the factory valance, and left the metal upper section. Square tubing was added to a winch box along with some d-rings. A hoop was bent and added along with some light tabs. Once it was completed, the bumper sections were powder coated and mounted on the truck. The new bumper setup holds a Smittybilt XRC8 winch and a pair of KC Rally 800 lights. KC 26 Series amber fog lights were added and wired to the Ranger's original fog light harness. The whole thing was finished with the addition of a skid plate.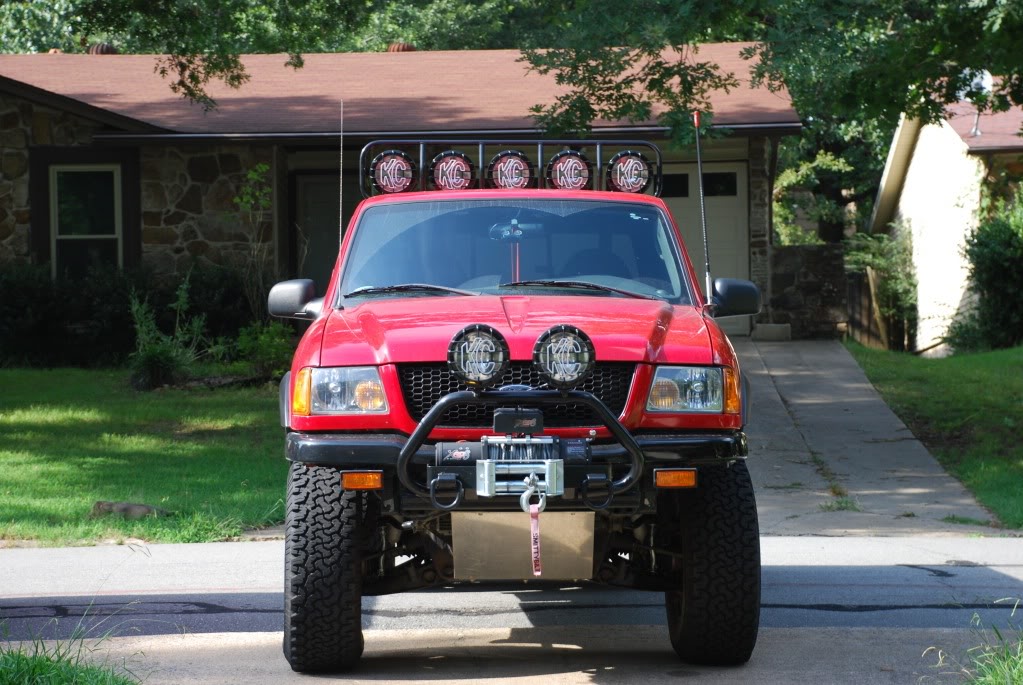 The interior received a fire extinguisher, first aid kit, and factory grab handles on the a-pillars. The stereo was upgraded with a new Pioneer head unit along with a cell phone Bluetooth adapter.
And finally, the factory fender flares and grill were repainted with black Krylon Fusion paint to clean up the look.
Links:
See more photos and information at: Scotty's Rangerunner Build…
Photos:
Click the images to enlarge – click the arrows to load more.