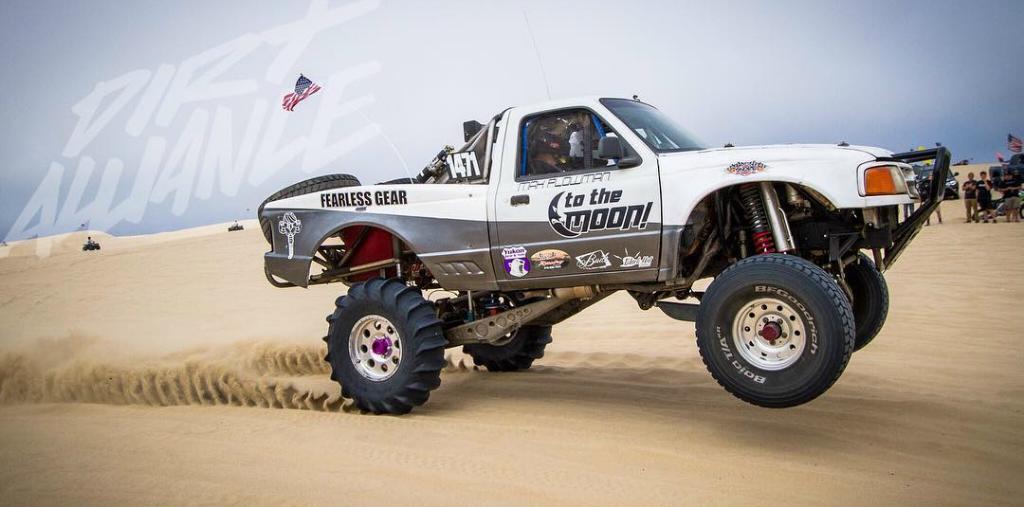 As the owner of The Ranger Station, I've had the occasion to watch member vehicles transform over the years. Sometimes you can see a members skills grow and develop as their vehicle transforms. One of those members is 'RaceRanger97' (Alec Navarro) of Fresno California. Alec first shared his RaceRangers Build in our forum in July of 2009. Since then, the truck has gone through major transformations to truly become the race Ranger that he wanted.
When I decided to put this article together, I went to his forum thread to gather information, and was quickly overwhelmed by the 170 pages of posts. I decided to contact Alec for the information instead, and will let him share his story with you;
I bought this truck in 2007 as a senior in high school. It originally had a 2.3 4cyl 5 speed with manual steering. Although I thought it was a window net away from entering the Baja 1000 at the time, it was quite mild. It had a open 7.5 rear with 4.56s, bent to hell tube front bumper, fiberglass fenders and cut/pulled bedsides. Otherwise it was pretty much stock with a surprisingly clean interior. As I began doing research I found that the truck needed much more than anticipated before we were cooking through the desert. My first major upgrade was a home made 4.5 over beam kit swapping to coil overs and a custom leaf pack re arches using the Chevy 64s as the main leaf. This allowed me to get a taste of speed on the rough and it all snowballed from there.

Since then over the last 10 years it has had several beam kits up front, multiple leaf packs and eventually links in the rear and has had the tube work cut up and redone countless times. It went to a 4.0 OHV and automatic for a wile before going to a junk yard carbed 302 V8. In 2013 me and good friends started throwing better parts at it as we raced it in several different events around California and Nevada.

As it currently sits it is powered by a 302 roller motor punched out .030 over, all forged internals with some truck machine work, AFR 185 heads, Edelbrock Intake, Holley 750 carb and completely custom stainless exhaust. Last time truck was dyno'd it made well over 300Hp to the tires.

Has a cast iron Top loader 4 Speed with hurst shifter, McLeod hydraulic throw out and a custom clutch.

Rear differential is a 3.25 9" Yukon race case, 1350 yoke, full spool and 5.83 ratio turning 40 spline axles. Has BMS race hubs with Wilwood brakes and 5/8 studs.

Front suspension is custom equal length beams with crossover steering. Has 2.5"x 14" coil overs, 3.0"x14" triple bypass shocks and 2.0 hydraulic bump stops pulling about 19" of travel.

Read suspension is a custom 3 link with 2.5"x14" coil overs, 3.0"x16" triple bypasses and 2.5 hydraulic bumps pulling 26" of travel using a sway bar.

The truck got its name of To The Moon after we attended a jump contest in pismo and I joked about going to the moon, even using duct tape to write in on the door. After jumping over 120ft at that event it made it in several magazines and the name stuck and evolved in the graphics you see on the truck today.
Here's some comparison photos: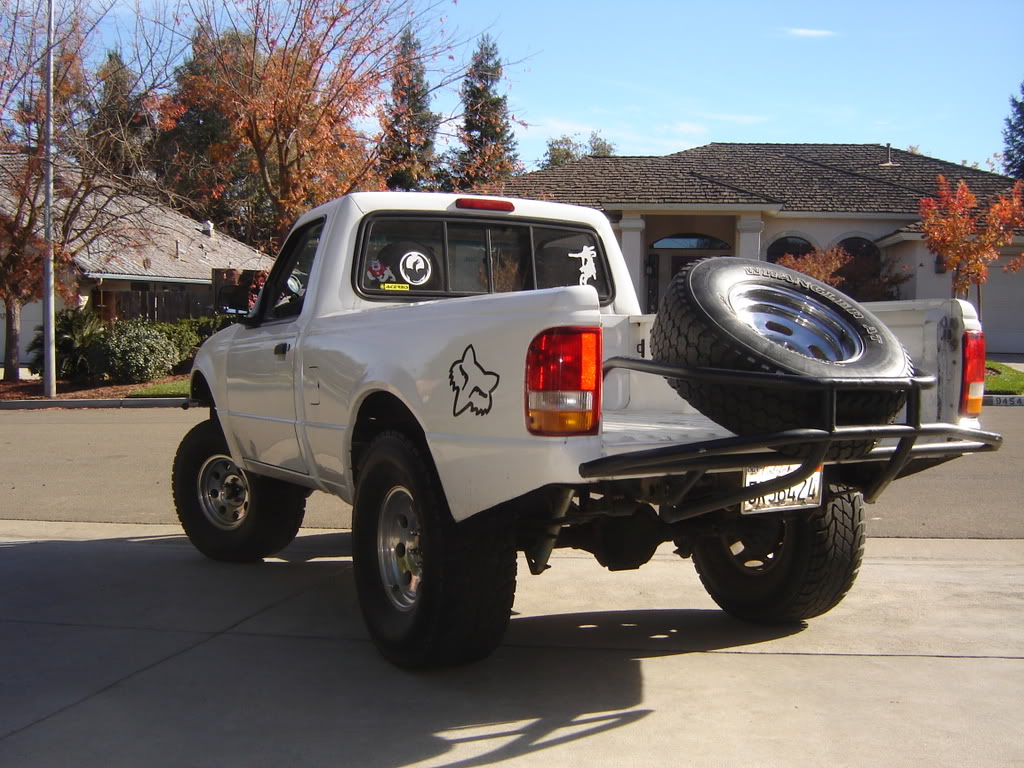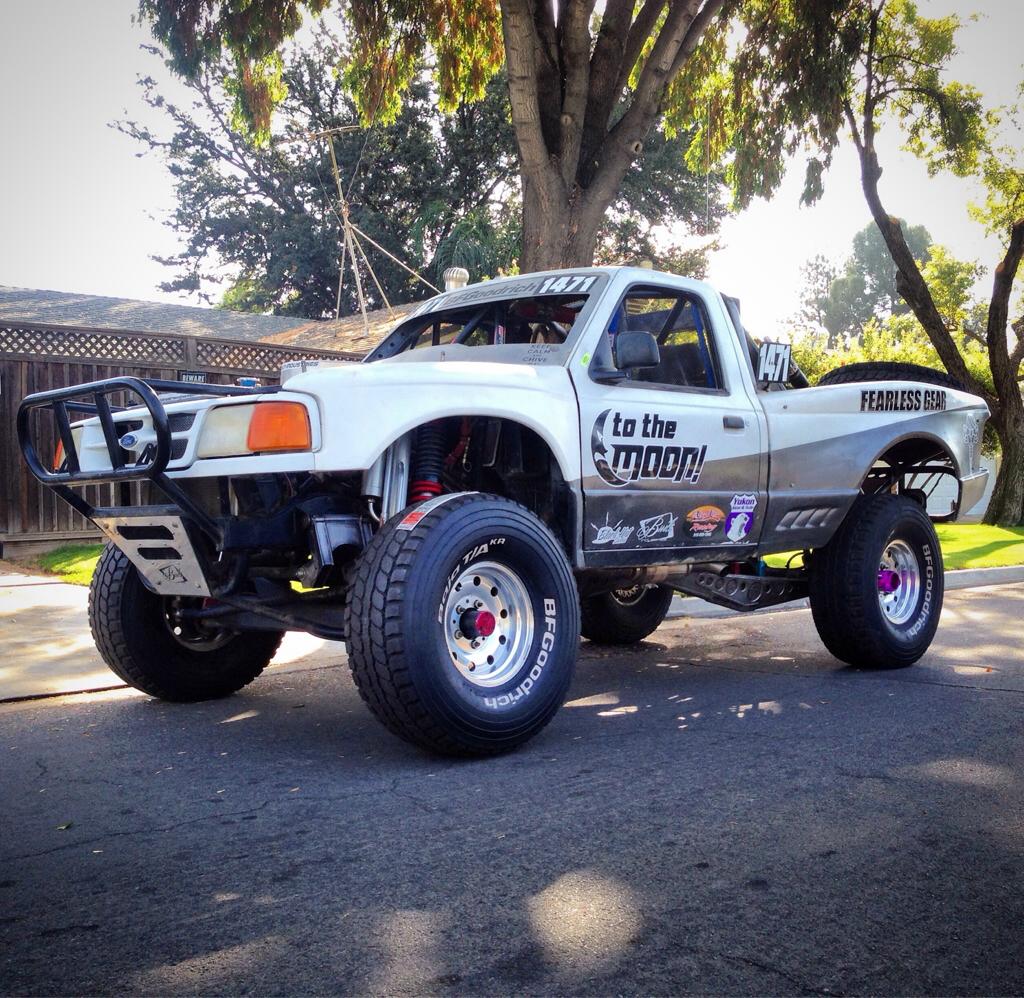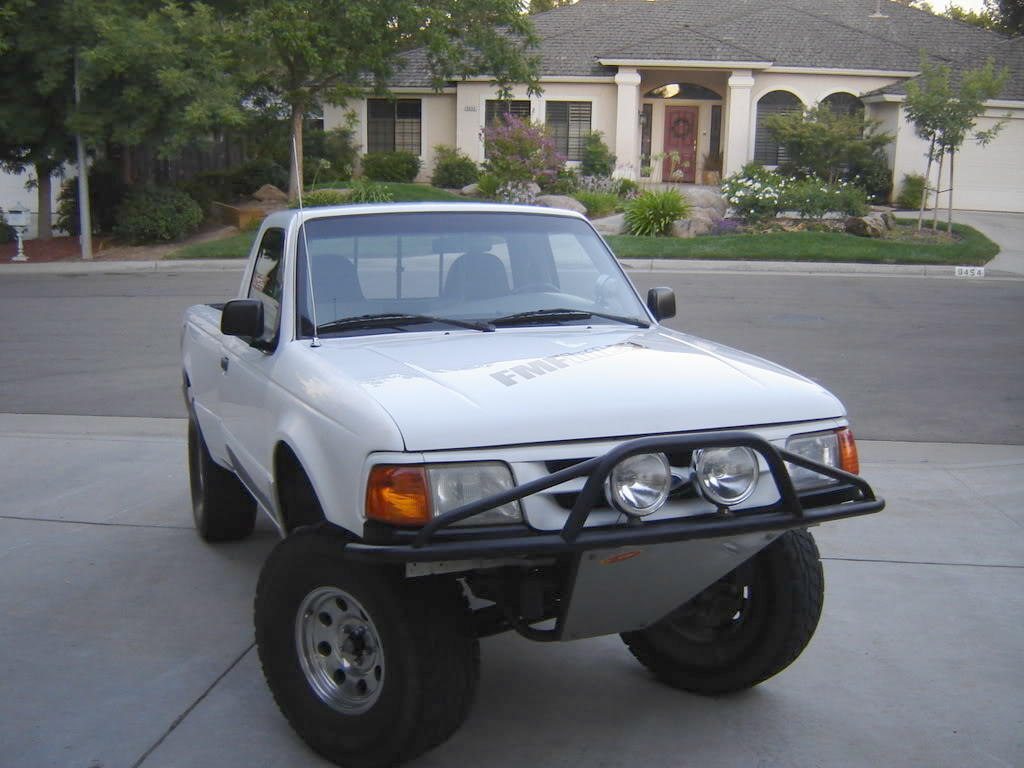 Great job on the Ranger Alec! Check out the links below to RaceRanger97's build thread, Instagram page, video, and even more photos!
Links
Video: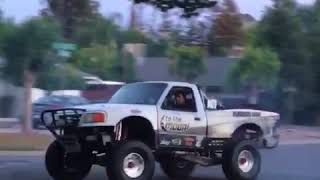 Photos:
There are numerous photos showing the early stages of this Ranger, how it has progressed, as well of photos of it in flight (To the moon!)
Click the photos to enlarge – click the arrows to load more.