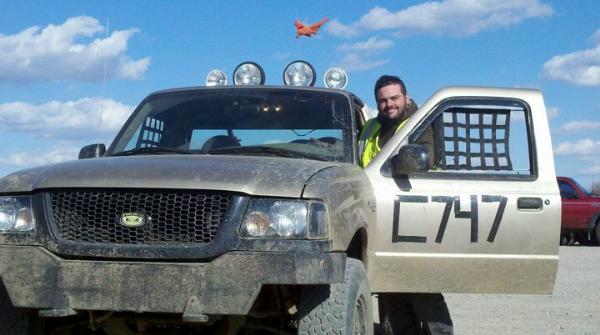 Who says off-road racing has to be an expensive hobby? 
TREC = Trail Racing Endurance Circuit. TREC is a race help within the Badlands Off-Road Park in Attica Indiana. The 12-mile course traverses sand dunes, woods, hills, mud, water crossings, rocks, and about anything else you could expect to find off-roading in the mid-west. The race lasts approximately 2-hours, and takes place after the park closes. This means you'll end up racing at night.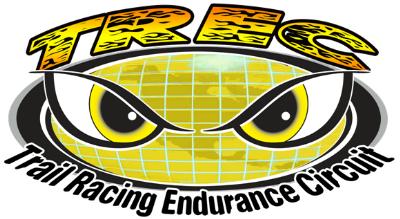 TREC racing offers affordable off-road racing in the midwest with vehicle classes for about any type of vehicle. You don't need to spend very much money to get involved in TREC racing.
Bryan Smith races a 1999 Ford Ranger 4×4 in the C-Class of TREC racing. The C-Class is essentially for stock vehicles with no more than 5-inches of lift and no more than a 2-inch body lift. They don't allow coil over or bypass shocks, but do allow you to relocate or reinforce the shock mounts.
The Ranger features Chevy rear leafs out back with FOX 2.0 reservoir shocks. The rear shocks go through the bed and attach to custom shock hoops. The bed also has a custom bed cage tied in to the shock hoops that also holds the off road lights. The truck has (6) off-road lights that were converted to H3 HID. The 2003 headlights use dual beam 9007's.
There is a grab handle in front of the passenger seat that has a horn button and a button for the windshield washer. This allows the co-pilot to hit the horn when passing and clean the windshield when needed.
The rear window unbolts so it can be removed before the race so Bryan can attach his 5-point harnesses to the cage in the bed.
The rear tire carrier slips in to the rear hitch receiver and bolts to the bed. The setup is designed so that the tire carrier can be removed and the tailgate put back on for daily driving.
Speaking of daily driving, Bryan and his wife has actually driven this truck to church when he's not racing it.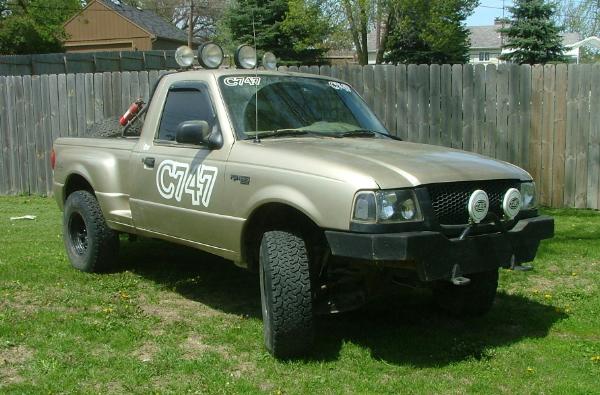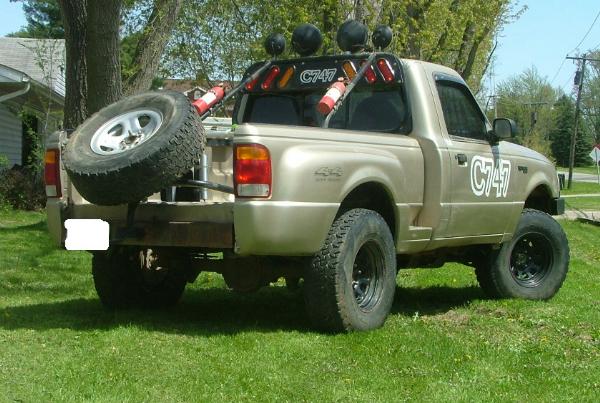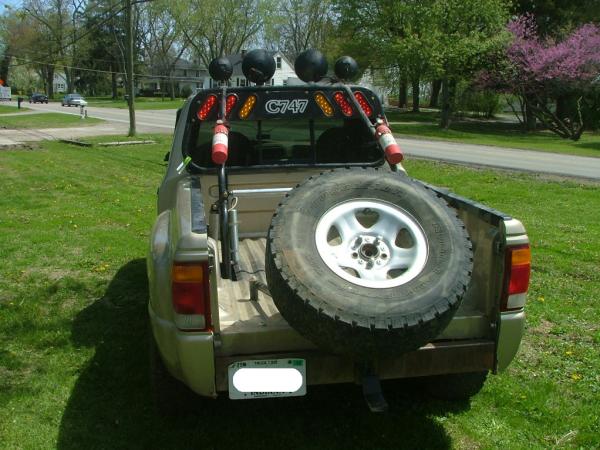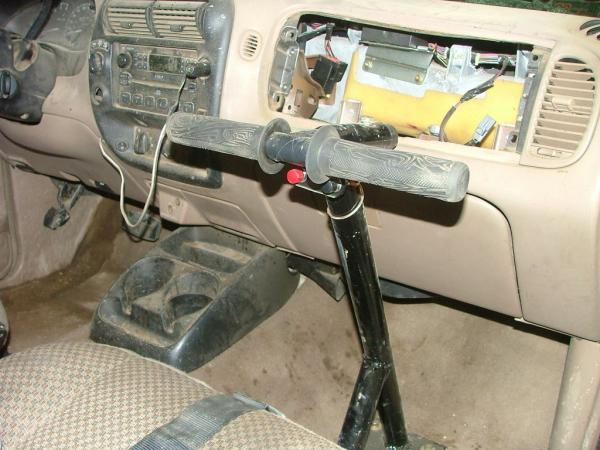 Head out to a TREC race and check out Bryan Smith and the crew. The schedule for the rest of 2011 is:
June 4th

July 23rd

August 13th

September 10th

October 8th
To see more on this truck, click HERE.
For more information on the Badlands Off Road Park, click HERE.
The TREC website can be found HERE, but you'll probably find more information on the Badlands website. The TREC site isn't up to date. 
HERE is a link to the 2010 Vehicle Specifications. I was unable to find any links for 2011.