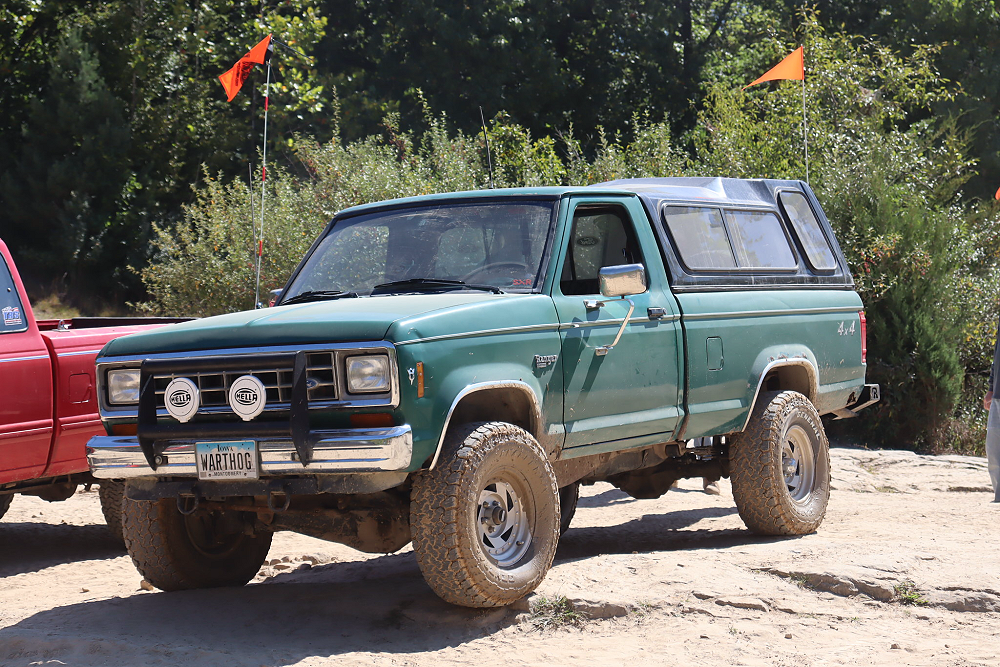 Justin Russell (85_Ranger4x4) is one of our forum moderators, and has been a member since 2002. Justin got this 1985 Ford Ranger 4×4 while in high school, and has owned it ever since.
As you can see on the license plate, Justin calls the Ranger the 'Warthog'. A Warthog is defined as "A symbol of being vigilant. It's ability to sense the presence of danger and the courage to face it."
I will tell you that there is more to this Ranger than meets the eye. Here are some specifications:
Specifications
1985 Ford Ranger 4×4
1987 non-HO shortblock
Weiand Stealth intake manifold
Edelbrock 1403 500 CFM carb
Duraspark ignition
Hedman 88400 headers
2-inch true duals with glasspacks
M5ODR2 5-speed
Twin stick NP-205 t-case
3-inch body lift
31-Spline Ford 8.8-Inch rear axle
Dana 35 TTB front axle
3.73 gears
31×10.50×15 General Grabber AT's
New front coil buckets
New rear leaf spring mounts
Belltech 6400 shackles
Explorer leaf springs (Removed the factory blocks that give Ranger 4×4's their lift)
Grill guard
Custom rock sliders
Custom rear bumper
Custom swing out tire carrier
Camper shell / or bed (roll) bar
Ford Ranger overhead console with map light and clock
Dimming rear mirror with temperature display
Cruise control
Looking at the list of specifications you suddenly realize that there's much more to this Ranger than what you initially see. As Justin has modified his Ranger, he's done so in a way to make it look like it could have came from the factory that way. His V8 swap is another example of that.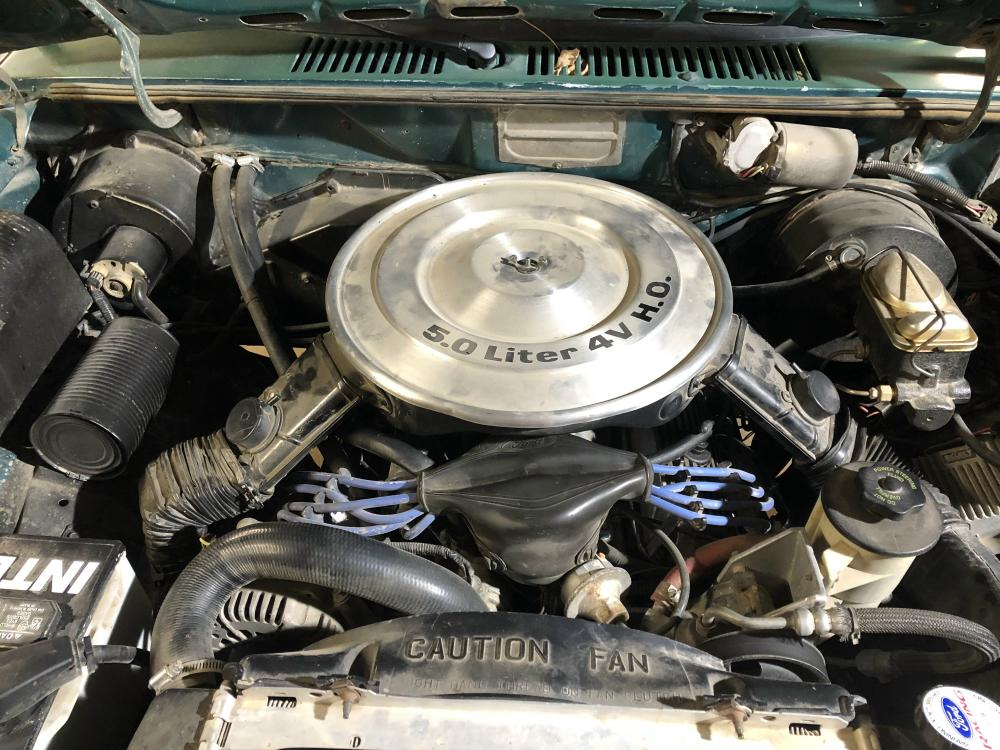 Justin found the proper air cleaner and inlet hoses along with the distributor cover to make the engine look period correct for 1985.
He also managed to locate an early Ford Ranger overhead console with a map light and clock. Also note the updated rear view mirror that displays the outside temperature.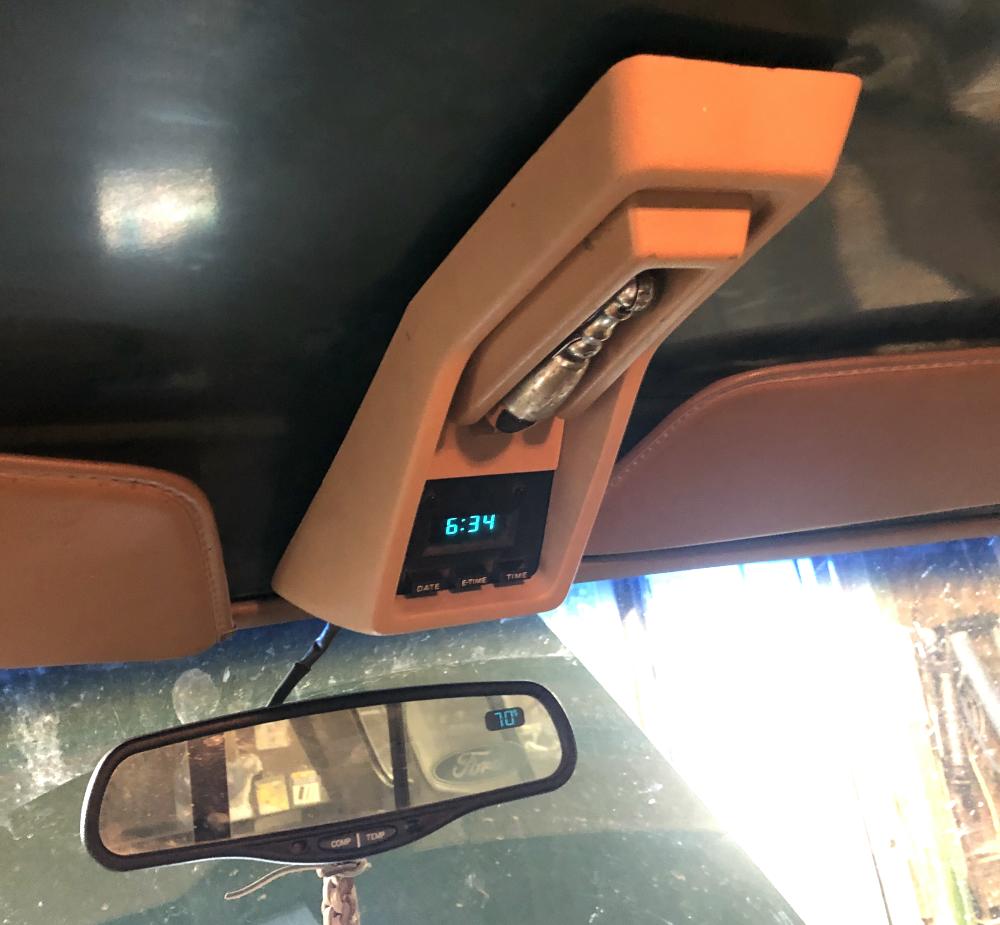 The camper shell provides him shelter if he wants to go camping.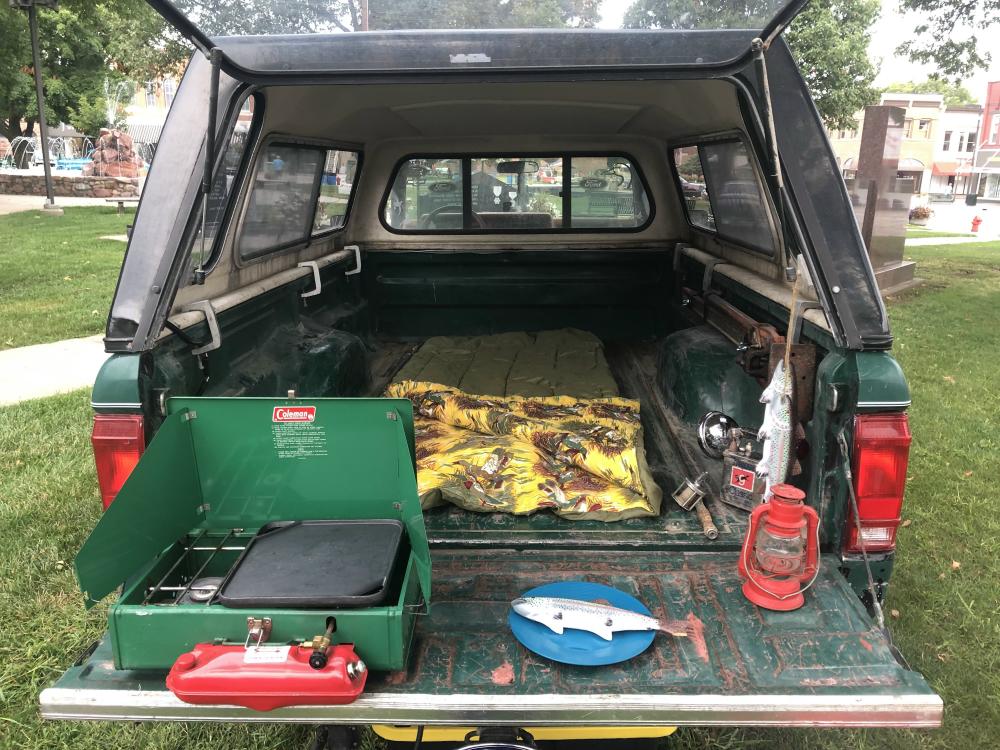 And Justin built a custom rear bumper and swing out tire carrier to protect the rear and keep the spare out of the way.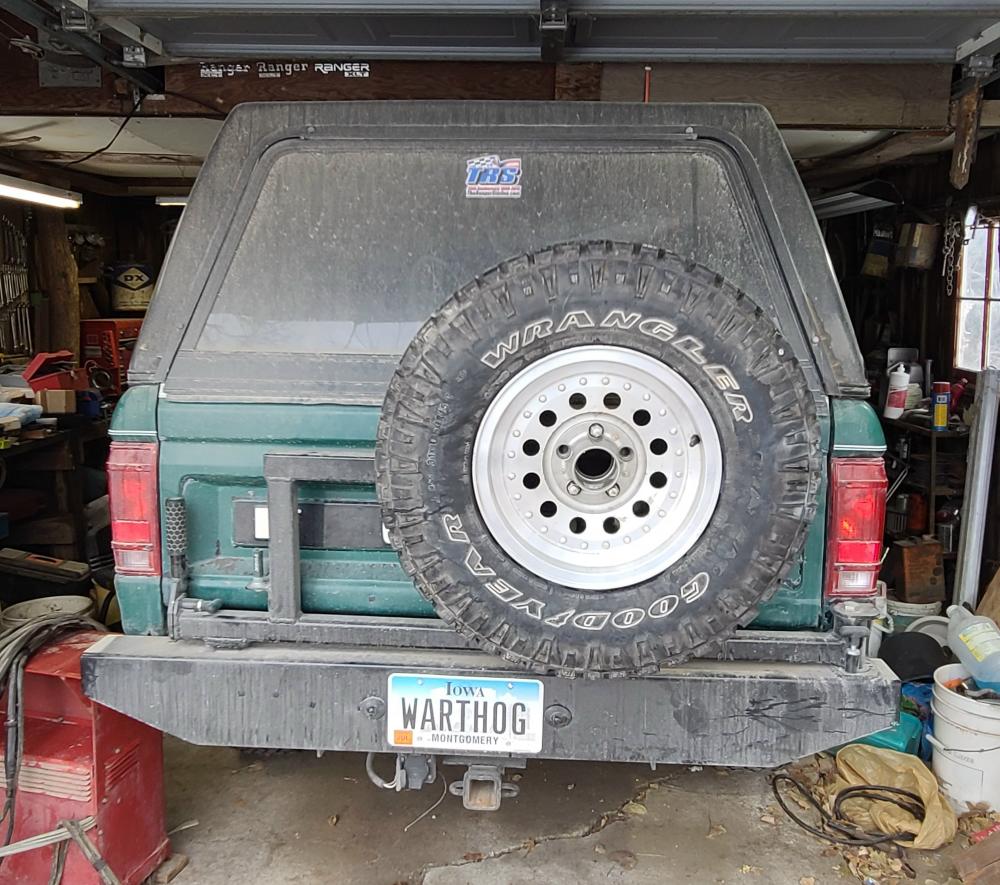 But he also has the roll bar for the bed for the classic early Ranger look if he wants to shed the camper shell.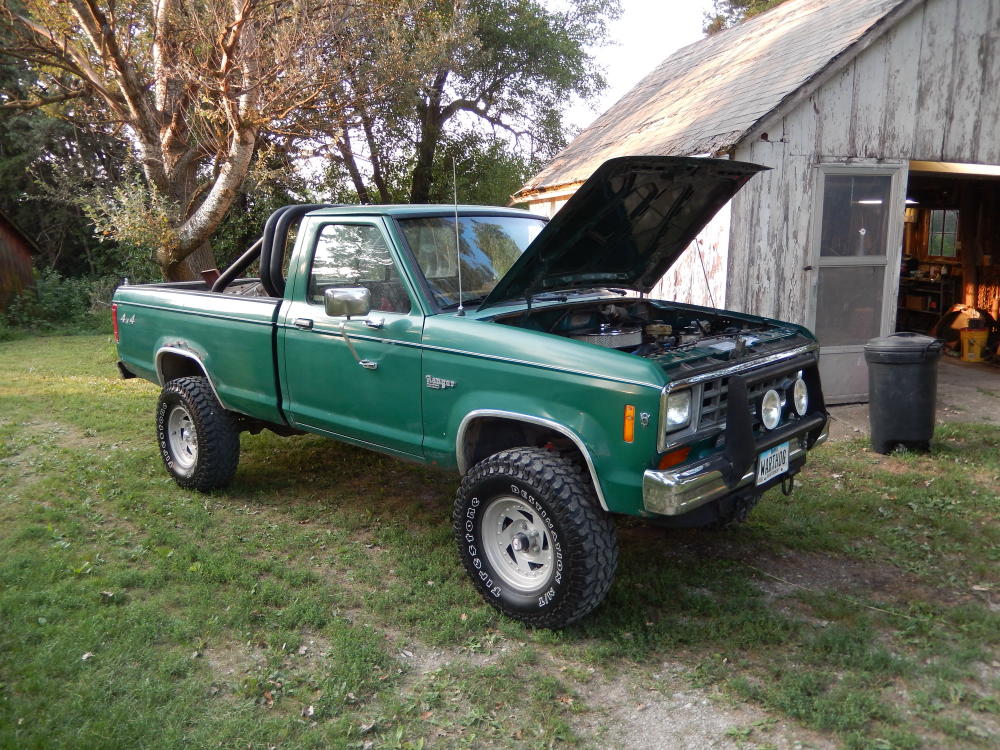 But let's get to the cool stuff. Would you expect this Ranger to have a twin-stick NP205 transfer case?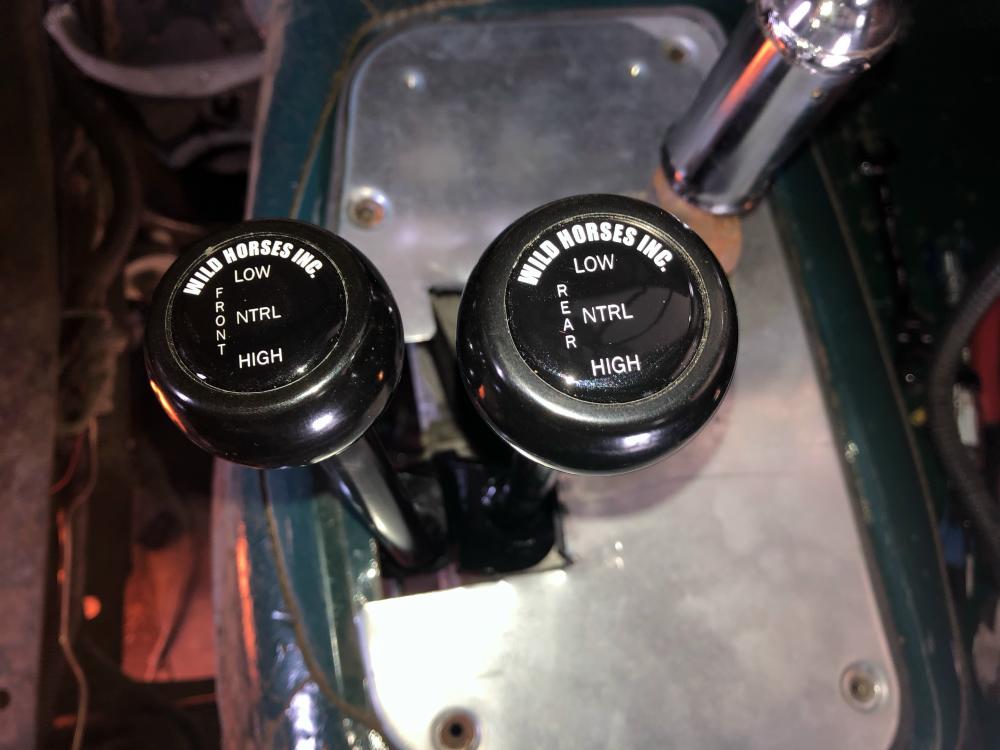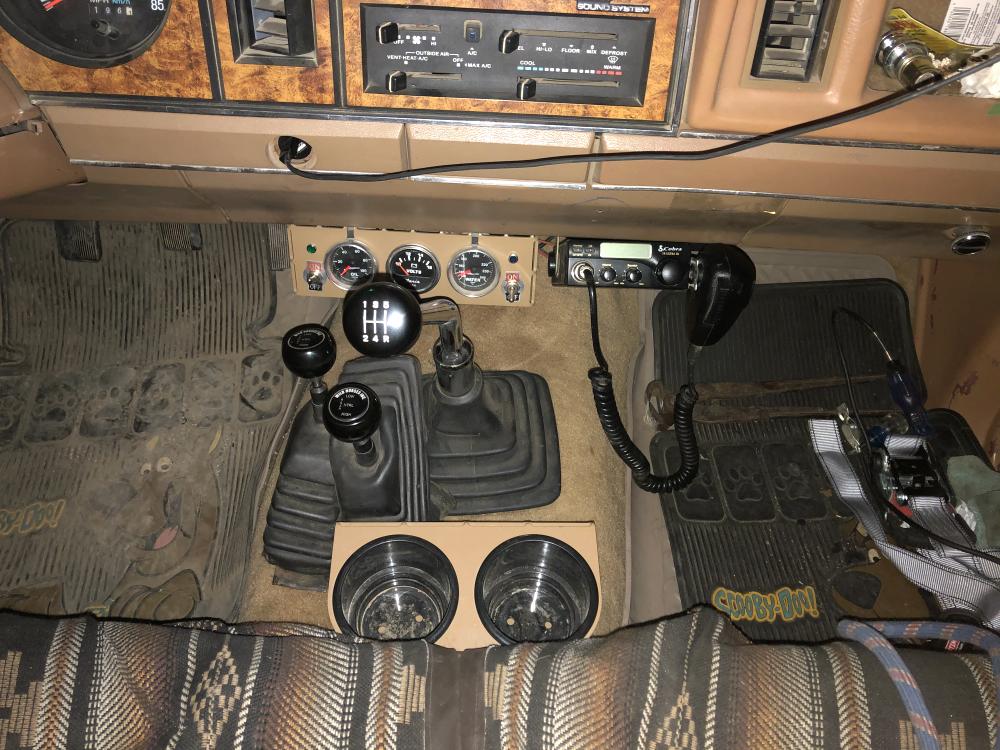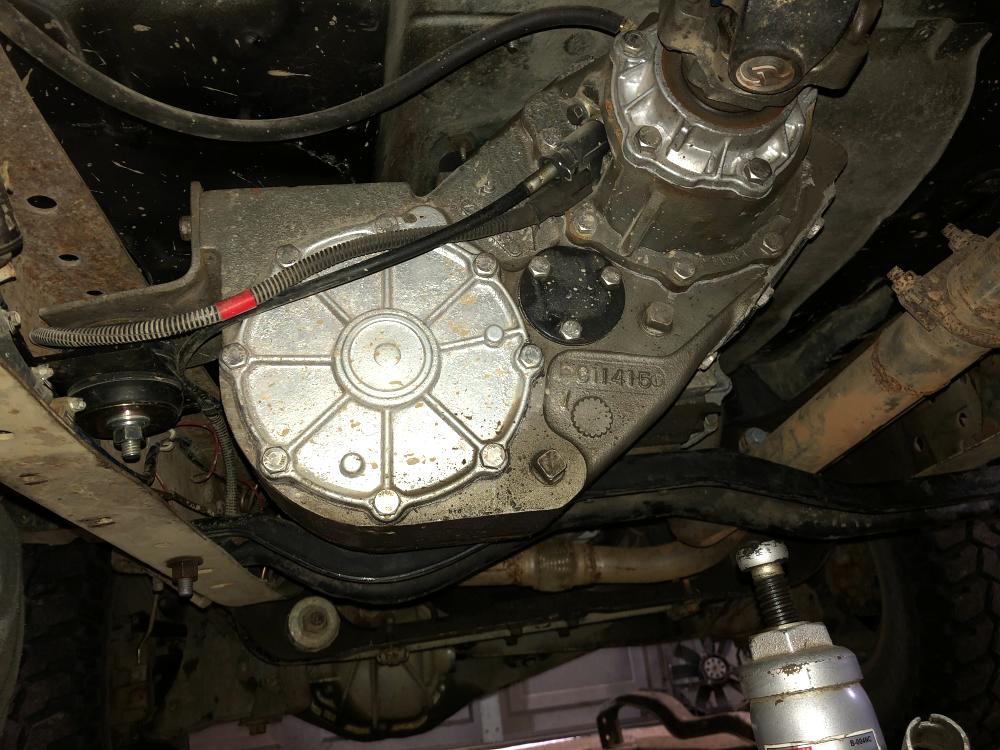 The first time I had the chance to see this Ranger in person was when Justin drove it from Iowa to Ohio for our 20th Anniversary Trail Ride. Having owned a 1983 Ranger 4×4 that I converted to a V8, I expected to see this truck overheating on the trails. It didn't. It didn't break anything either.
Then I saw it at our Fall Round-Up in Attica Indiana in 2020. Again it never overheated, and never broke anything.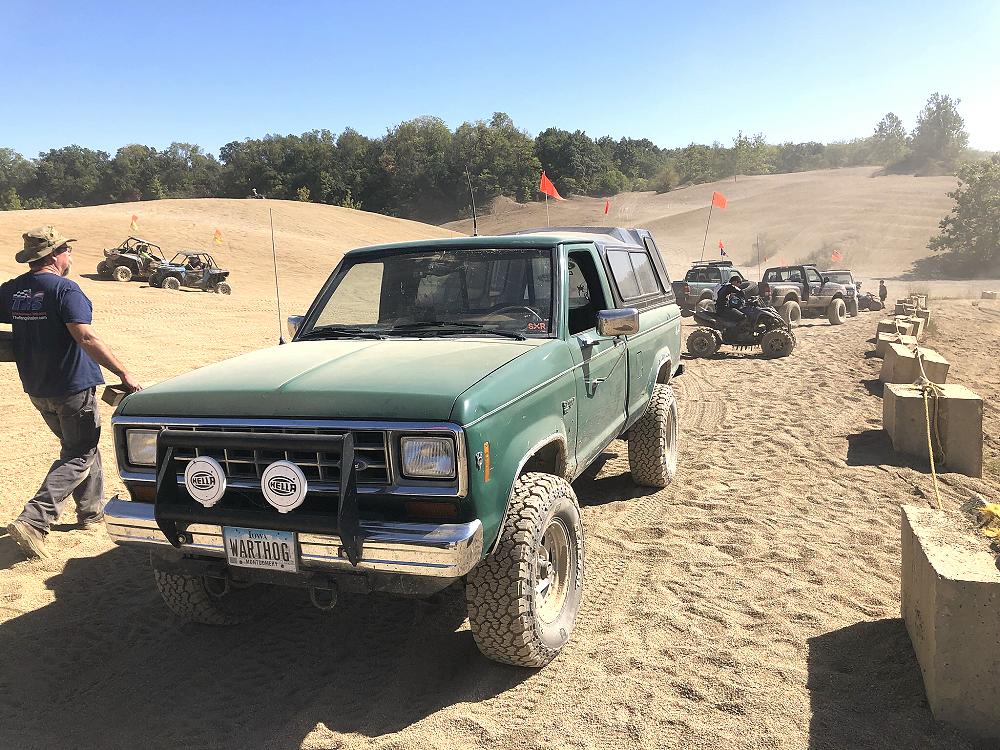 The fact that it performs so well and that Justin has driven it so far to off-road it and drive it back home has impressed me. The fact that it's a 1985 and they're becoming more and more rare makes me happy to see it show up for events.
Justin has owned this truck for more than 20-years. He drove it to his wedding. His wife rode with him in it to our anniversary trail ride in 2019 while pregnant, and then to our fall round up in 2020 with their new son. This truck is a part of the Russell family, and I hope that their son will get to wheel it some day as well.
This Ranger is ever evolving. Justin is probably modifying it or planning the next mod as I type this.
Be sure to check out his build thread:
To the rest of you Ford Ranger owners that have modified your trucks for off-road, it's time to see you get them off of the internet and out to our trail ride so we can see them in person. Keep your eye out for our Fall Round-Up the first weekend after Labor day. You have plenty of time to get your crap together and be there. Yep, I just called you out. 😉
More Photos:
Click the photos to enlarge.