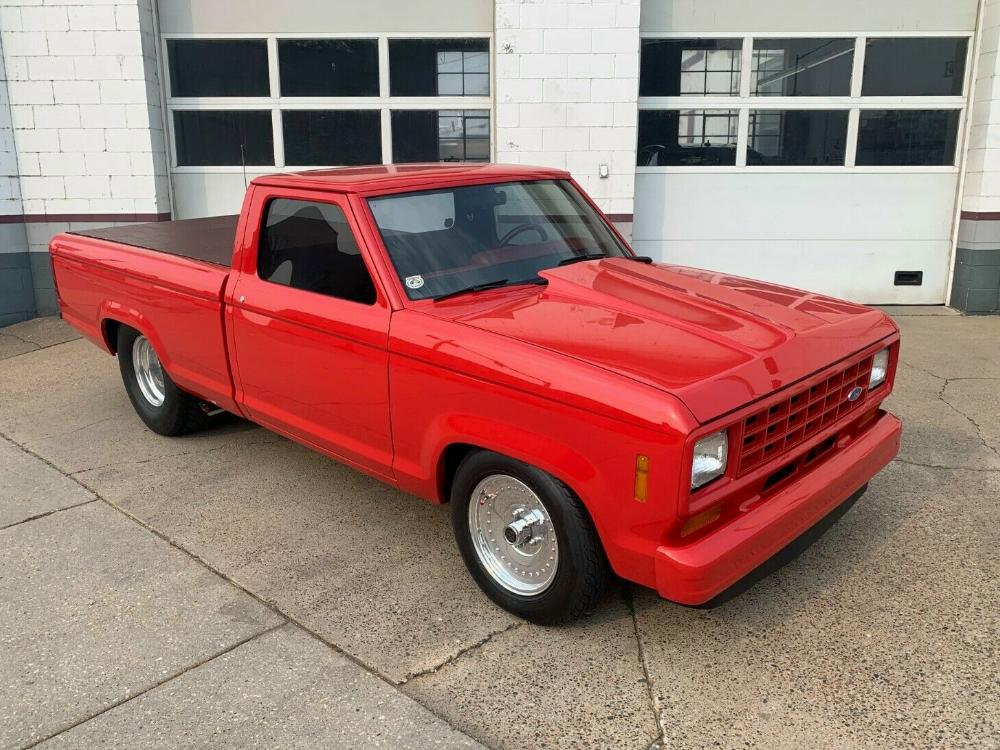 This pro street 1984 Ford Ranger recently popped up on ebay. I don't know that "pro street" is a trend but I bet this Ranger is a blast to drive.
The Ranger now features a 302 CID V8 that's been bored to a 306 CID. A 650 carb sits on an Edelbrock Air Gap intake manifold and feeds the fuel from a custom aluminum fuel cell. A Crane Cam and roller rockers controls the fuel and exhaust.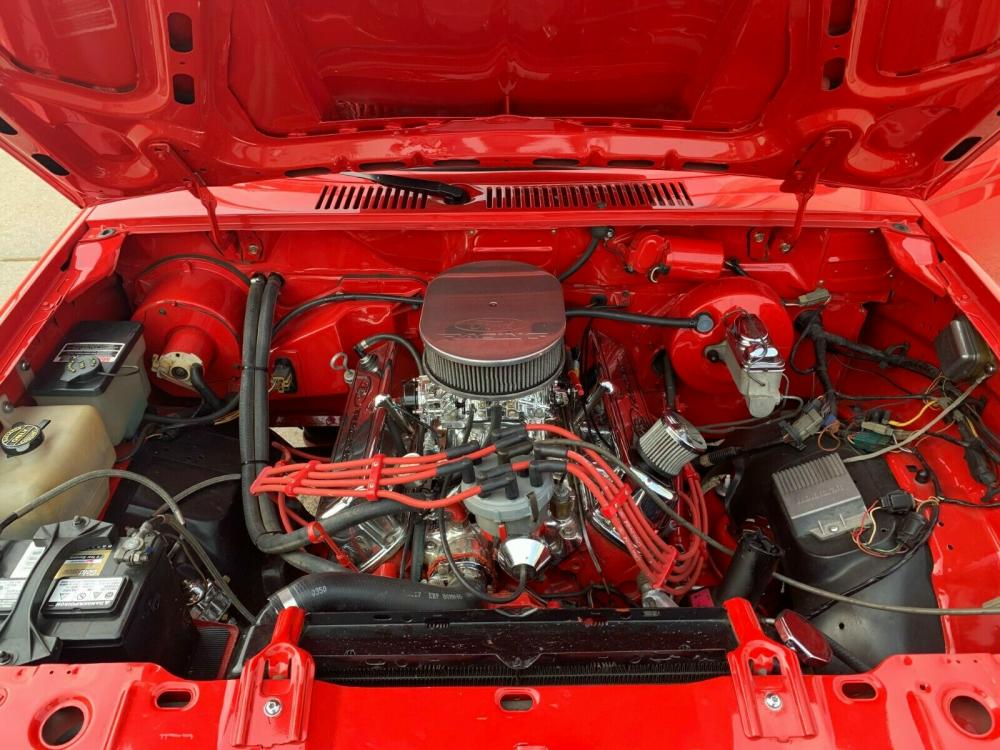 A 2800 stall convertor sends the power to a C4 automatic transmission. Power is transferred to a Ford 9-inch positraction rear axle with 4:10 gears.
The Ranger rides on 18.50×31 Mickey Thompson rear tires and Centerline wheels.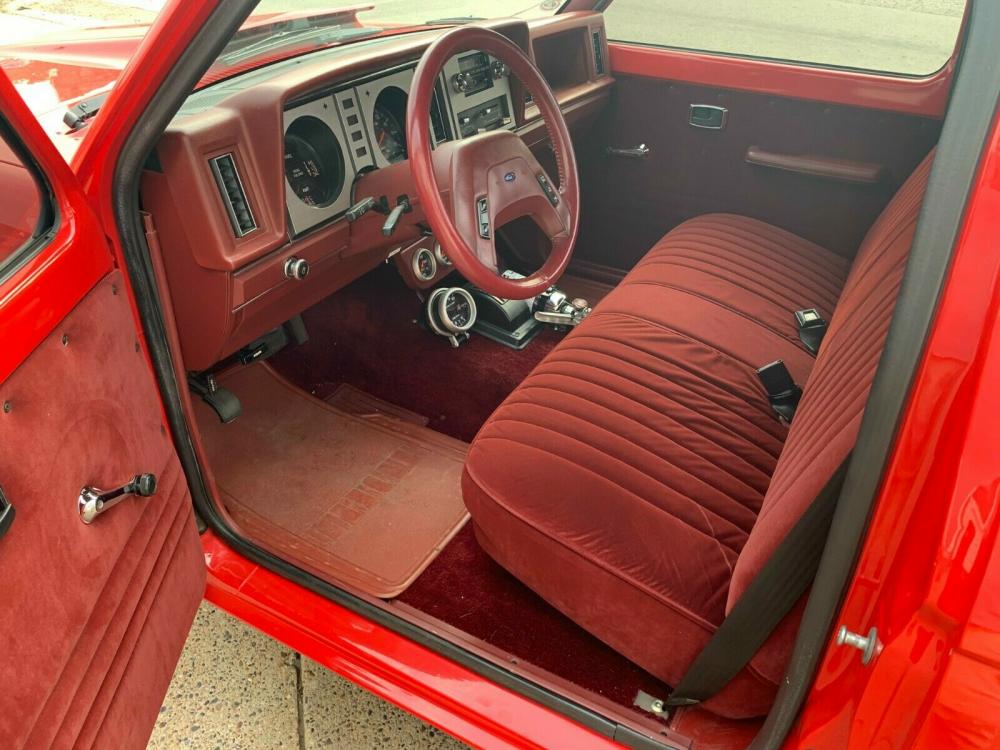 If you noticed that the cab seems shorter it's because it's been chopped 3-1/2 inches. Even the suspension was lowered to give it a mean stance.