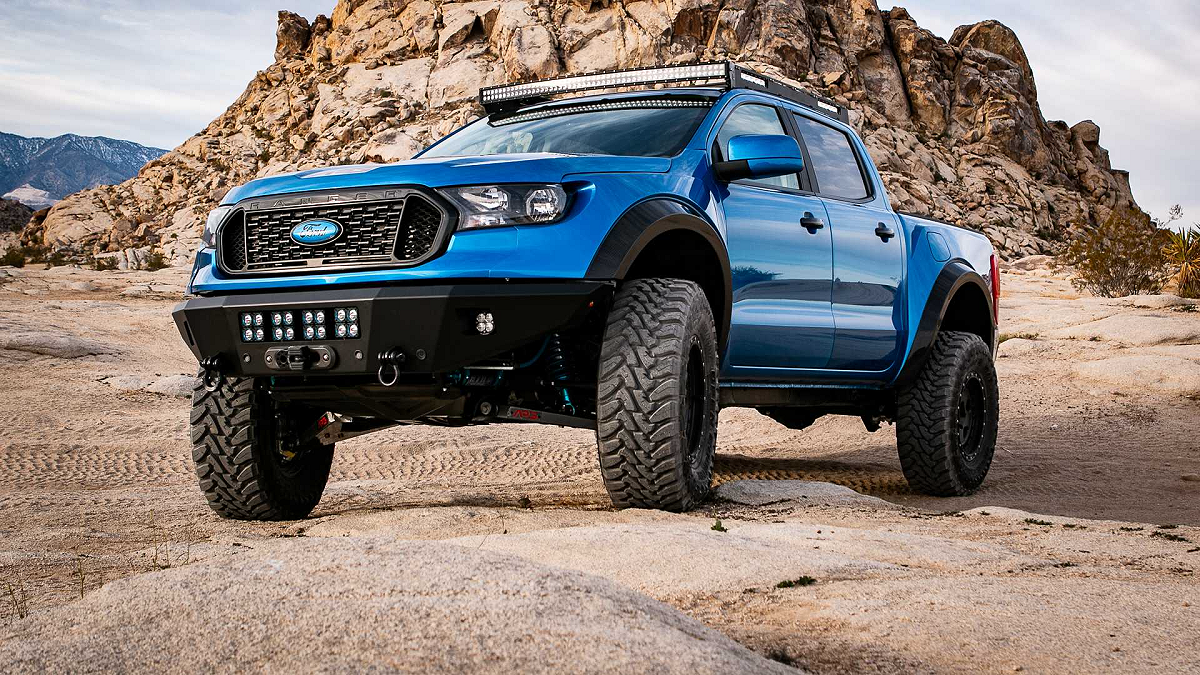 With the Ford Ranger's return to the North America market and no sign of Ford offering the Raptor version here, various companies have turned to offering their own version of a Raptor inspired Ford Ranger.
One of those companies is Automotive Performance Group. Shortened to APG, these guys are glad to sell you the Prorunner Series 1 upgrade package. APG sought to engineer a conversion package that brings real off-road performance and styling to the Ford Ranger with a combination of aesthetic and performance upgrades, all at an affordable price. A true carbon fiber wide body system made of 100% aerospace-grade carbon fiber adds 10-inches of width to the truck and allows for fitment of up to 35-inch tires and up to 12.75-inches of suspension travel.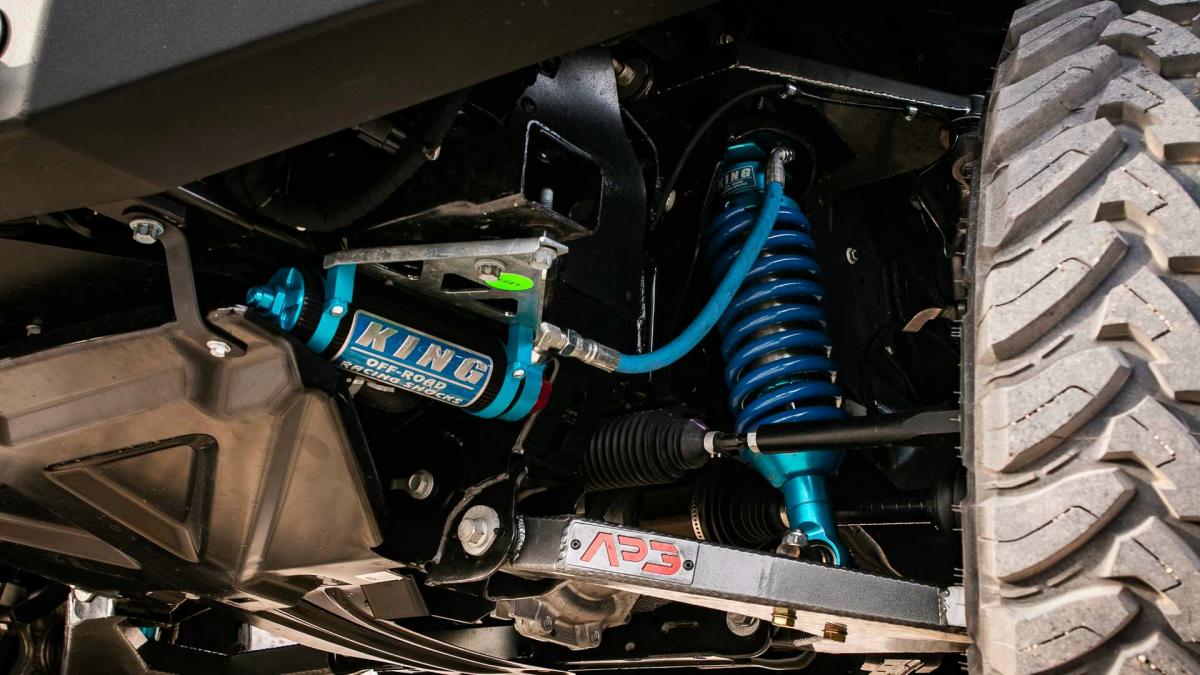 The ProRunner Series 1 package long-travel suspension system includes +3″ wider upper and lower control arms, billet extended tie rods with FK rod ends, extended CV axle shafts (4WD trucks only), front hub centric wheel rings and rear wheel adapters with black lug nuts, all designed and manufactured by APG. The ProRunner Series 1 package does NOT include wheels, tires or shocks, allowing owners to choose based on their personal preference. The Series 1 package can be applied to 2WD or 4WD trucks. All ProRunner body panels and components are designed, engineered, and manufactured in California. The APG ProRunner Conversion is engineered for MAXIMUM off-road performance, without sacrificing on-road drivability.
With 270 horsepower, 310 pound-feet of torque, longer wheel travel and improved ground clearance, the APG ProRunner is not only a blast to drive off-road, but also serves as a reliable daily driver.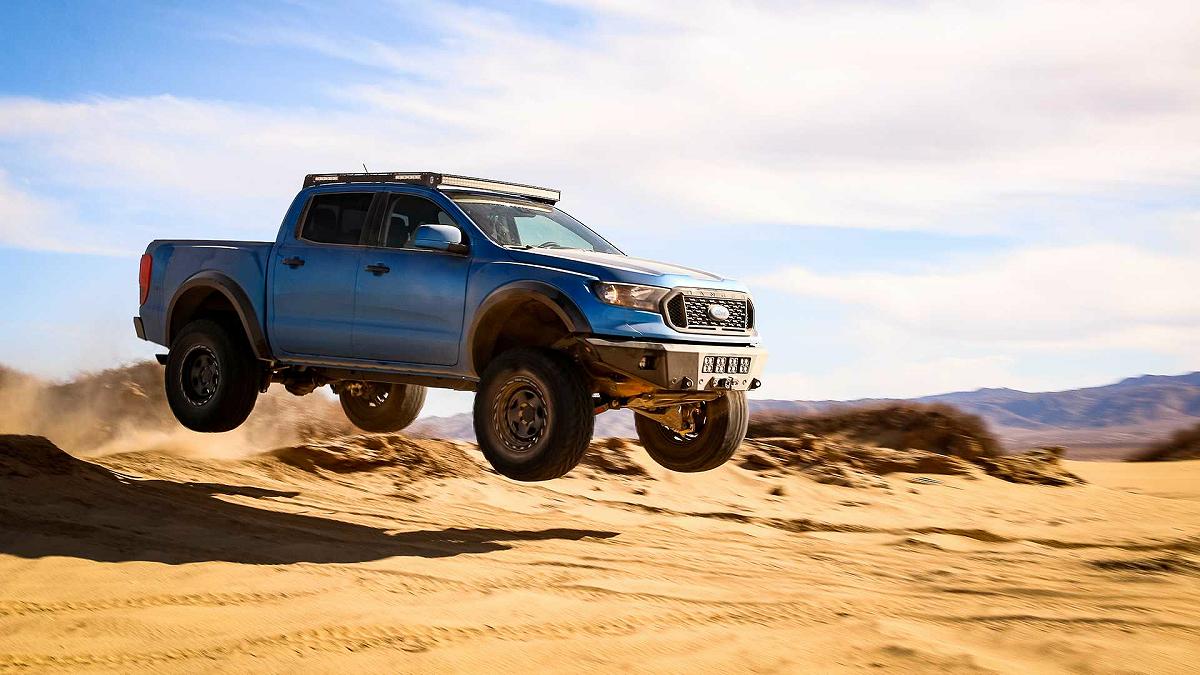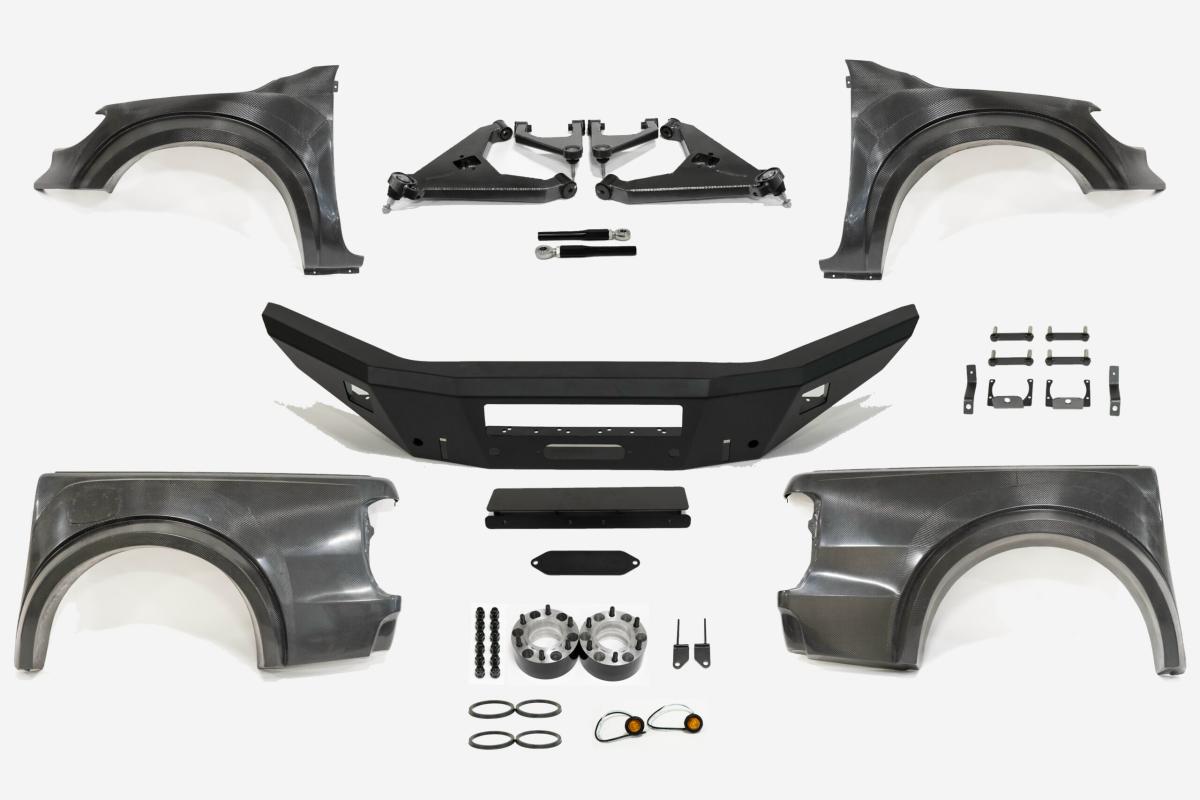 Included Components
Carbon Fiber Driver Side Front Fender (5″ Flare & 1.5″ Rise)
Carbon Fiber Passenger Side Front Fender (5″ Flare & 1.5″ Rise)
Carbon Fiber Driver Side Bedside (5″ Flare & 1.5″ Rise)
Carbon Fiber Passenger Side Bedside (5″ Flare & 1.5″ Rise)
Carbon Fiber Fuel Door Assembly
Fuel Neck Extension Kit
APG Long Travel +3″ Upper Control Arms (Powder Coated)
APG Long Travel +3″ Lower Control Arms (Powder Coated)
Heavy Duty +3″ Tie Rods with FK Rod Ends (Heim steering)
+3″ Front Axle Shafts (Heat Treated 4140 Chromoly)
Aluminum Front Winch Bumper (With Closeout Brackets)
LED Amber Side Markers
Bumper Powder Coat (Fine Textured Black)
Front Bumper Recovery Shackles (Removable)
Front Hub Centric Rings 106.2mm – 93.1mm
Rear Hub Centric +3″ Wheel Spacer/Adapters 106.2mm – 93.1mm 6061 Aluminum
Gorilla Lug Hardware (All Black) QTY:36
Optional Equipment
Exposed Carbon Fiber Fender Flares
Extended 4130 Chromoly Front Axle Shafts (Required for 4WD)
King Extended Travel 2.5 Front Coilovers with Compression Adjusters
King OEM Series 2.5 Rear Shocks with Compression Adjusters
Falcon 2.25 Sport Leveling Shock Package
Adaptive Cruise Control Sensor Relocation Bracket
Baja Designs SAE Pocket Fog Lights (amber or white)
Baja Designs XL Pro LED Front Bumper Lighting Package
Warn Winch and Factor 55 Flatlink Package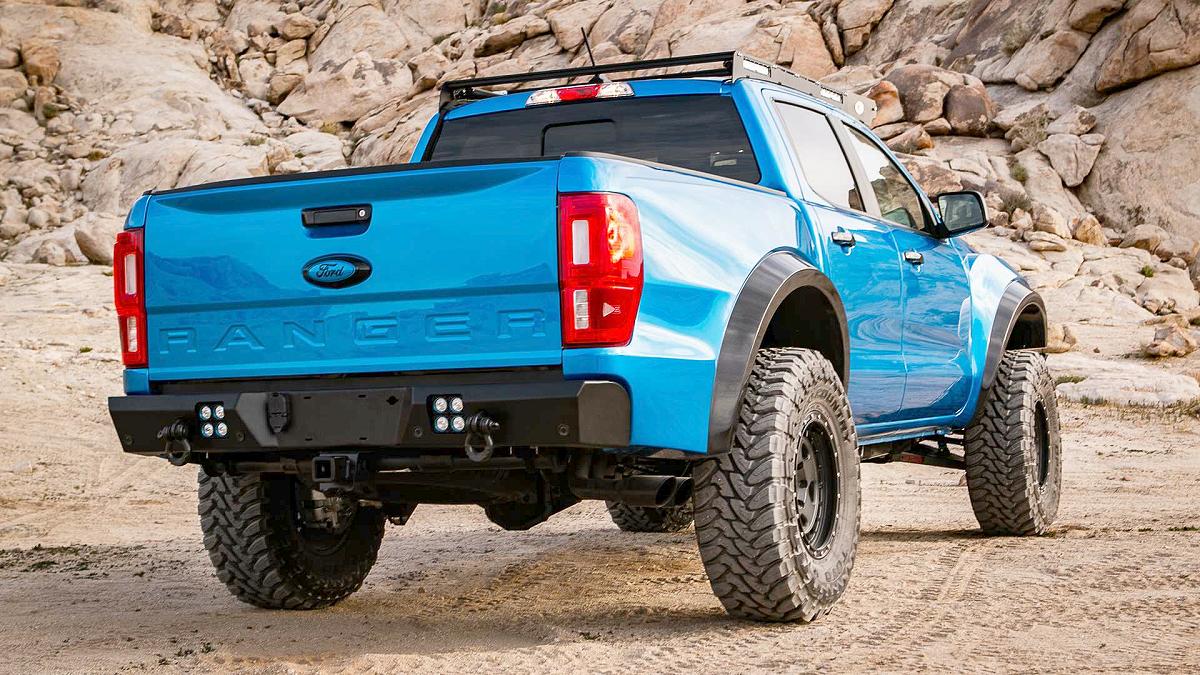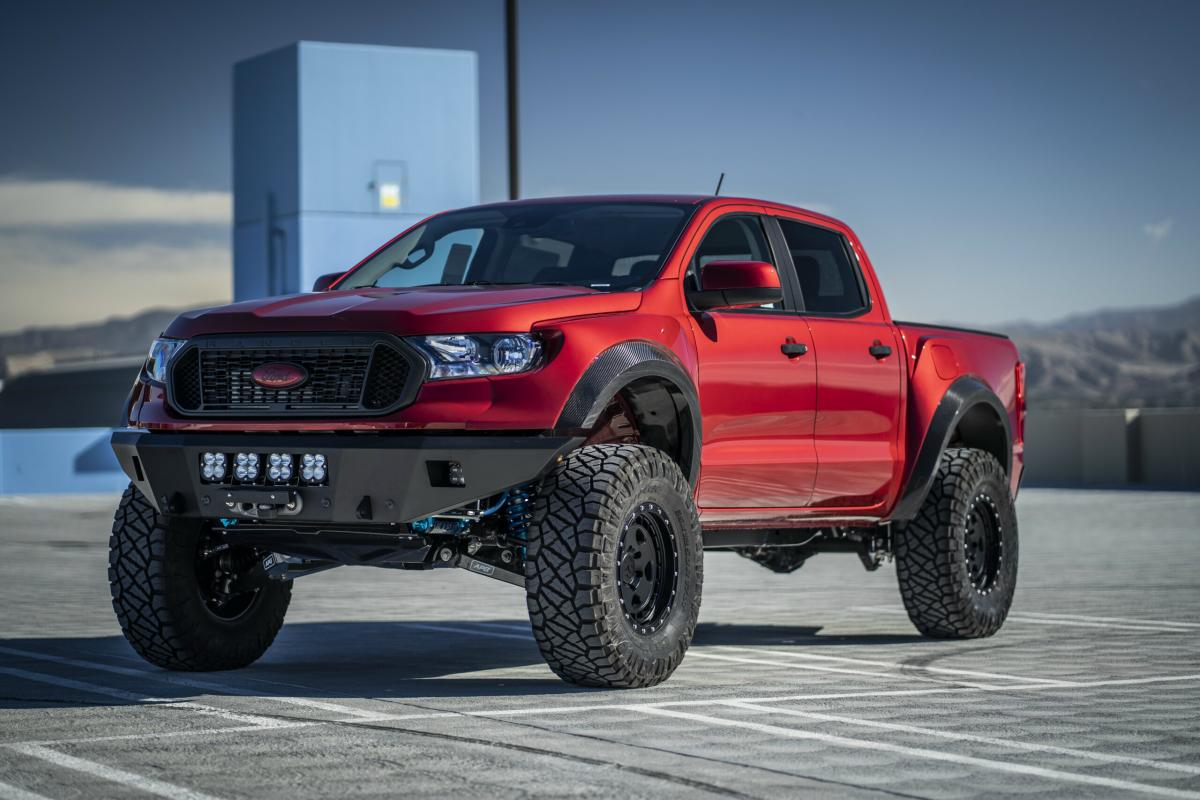 Learn More
Want to know more on how to get your own APG ProRunner Ford Ranger? Check out their website at ProRunner – APG (automotiveperformancegroup.com)
Video
More Photos
Click the photos to enlarge.