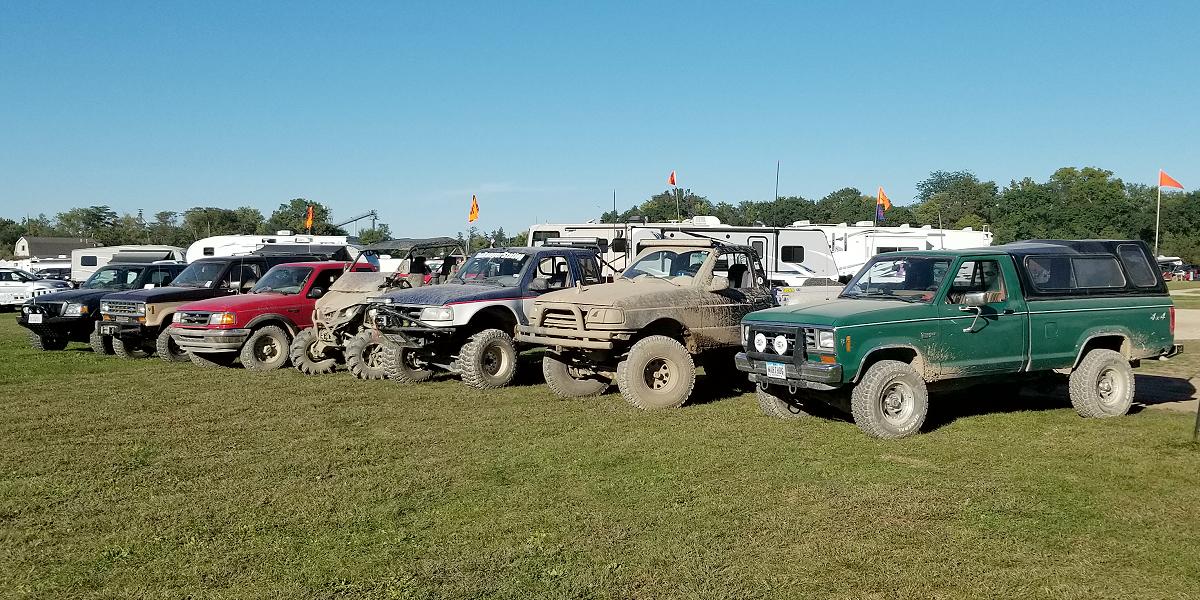 When: September 18-20, 2020
Where: Badlands Off Road Park – Attica, Indiana
By: Jim Oaks
At the end of the 20th Anniversary Trail Ride, people began asking if we were going to have another trail ride the following year. The Ranger Station use to host a spring and fall 'Round-Up' each year, and the last round-up was held in the spring of 2013. It was nice getting together with people at the anniversary, so I decided to host another fall gathering.
This year I decided to host a Fall Round-Up at the Badlands Off Road Park in Attica, Indiana. I hadn't been to Attica since the Memorial Day Weekend Trail Ride in 2007. As you all know, 2020 has been a rough year thanks to COVID-19. I wasn't sure if we would still have the gathering, or how many people would actually show up if we did, so I wasn't expecting much of a turnout.
My drive from Texas to Attica, Indiana would be 15-hours, plus whatever time was spent stopping for fuel and food. I decided to leave for Indiana on Thursday, and stop at a hotel in Marion, Illinois for the night. My plan was to get to the Badlands Off Road Park in Attica by Friday afternoon, and give me time to hang out with others coming for the weekend.
I arrived at the campground around 4:30 pm after forgetting that the time changes ahead 1-hour when you cross the border from Illinois to Indiana. I was met by snoranger (Kevin) that had already established camp, followed by Uncle Gump (Tom), ericbphoto (Eric), 97RangerXLT (Anson) and his son David, and 85_Ranger4x4 (Justin), his wife Amanda, and son Oliver. Lil Bronco (Rodney) and his wife Pam came by the campground in his Bronco II along with their son in a Jeep Wrangler. Rodney, his wife, and son wisely chose to spend the night in a warm hotel, while the rest of us camped.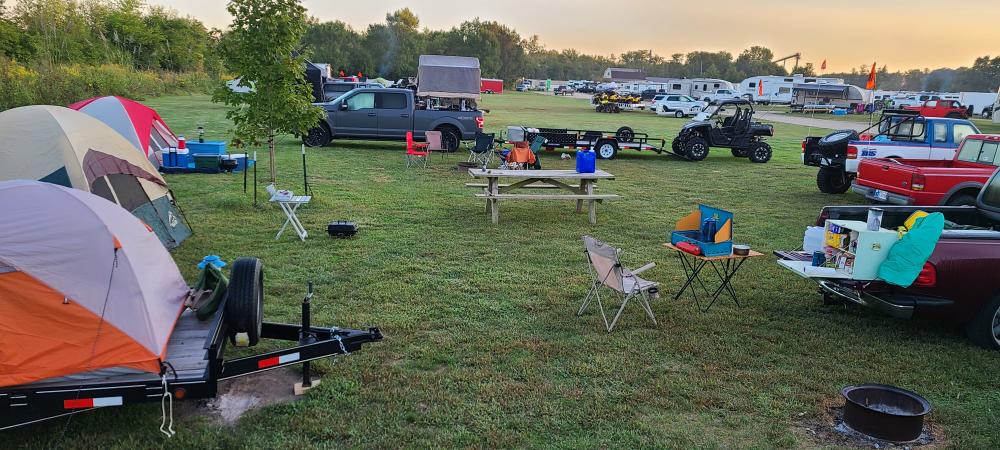 With some of us in ground tents, and snoranger in a roof top tent, Uncle Gump basically set up a house.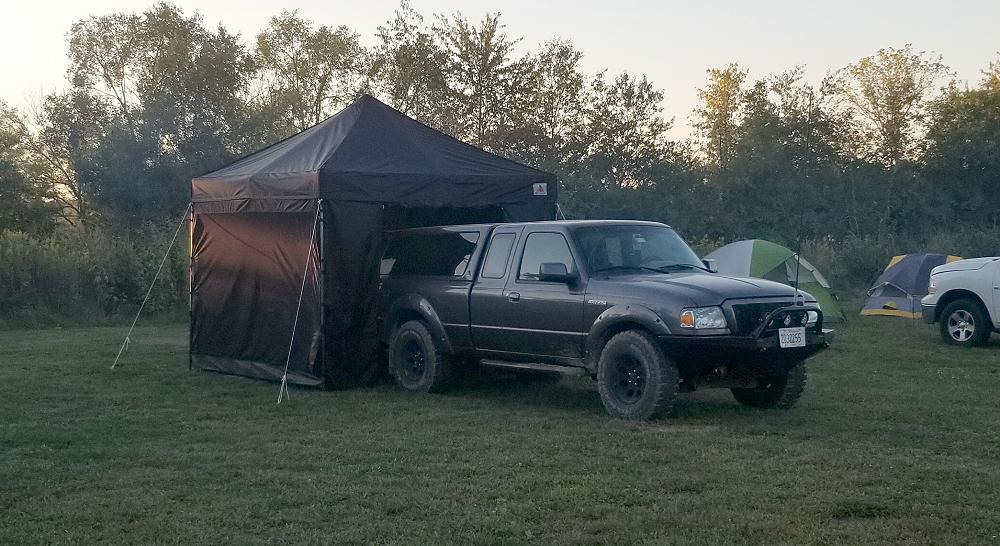 With his air mattress and sleeping bag in the back of the truck, the rest of the tent served as his kitchen and living room. His Coleman lantern actually heated the space up.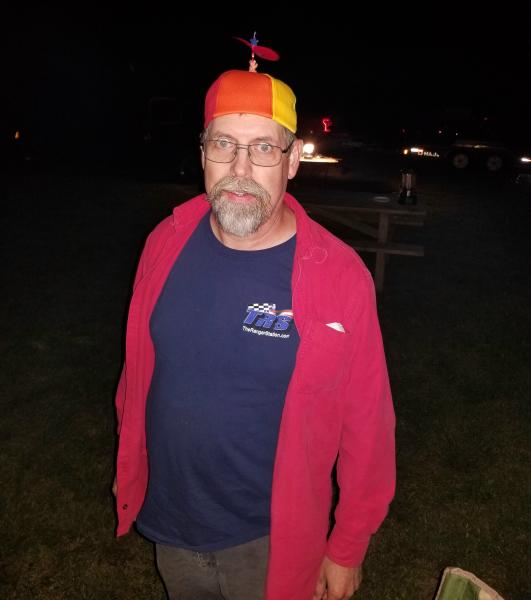 (Forum moderator ericbphoto – The beanie hat is a TRS staff joke)
Friday basically served as a meet and greet. After we all set up our campsites and ate, we relaxed around a camp fire and shared stories. I actually enjoy these moments as much as I do the off-roading.
Friday night was cold, but I managed to stay warm in my tent by putting a sleeping bag inside another sleeping bag.
Saturday got off to a slow start. It's hard to get up and get moving when it's cold out, but it quickly warmed up when the sun rose over the trees. Plus, I wasn't in any rush since I knew we had all day to wheel.
After making sure we had all the food and gear we needed, we designated a radio channel for communications, and headed in to the park.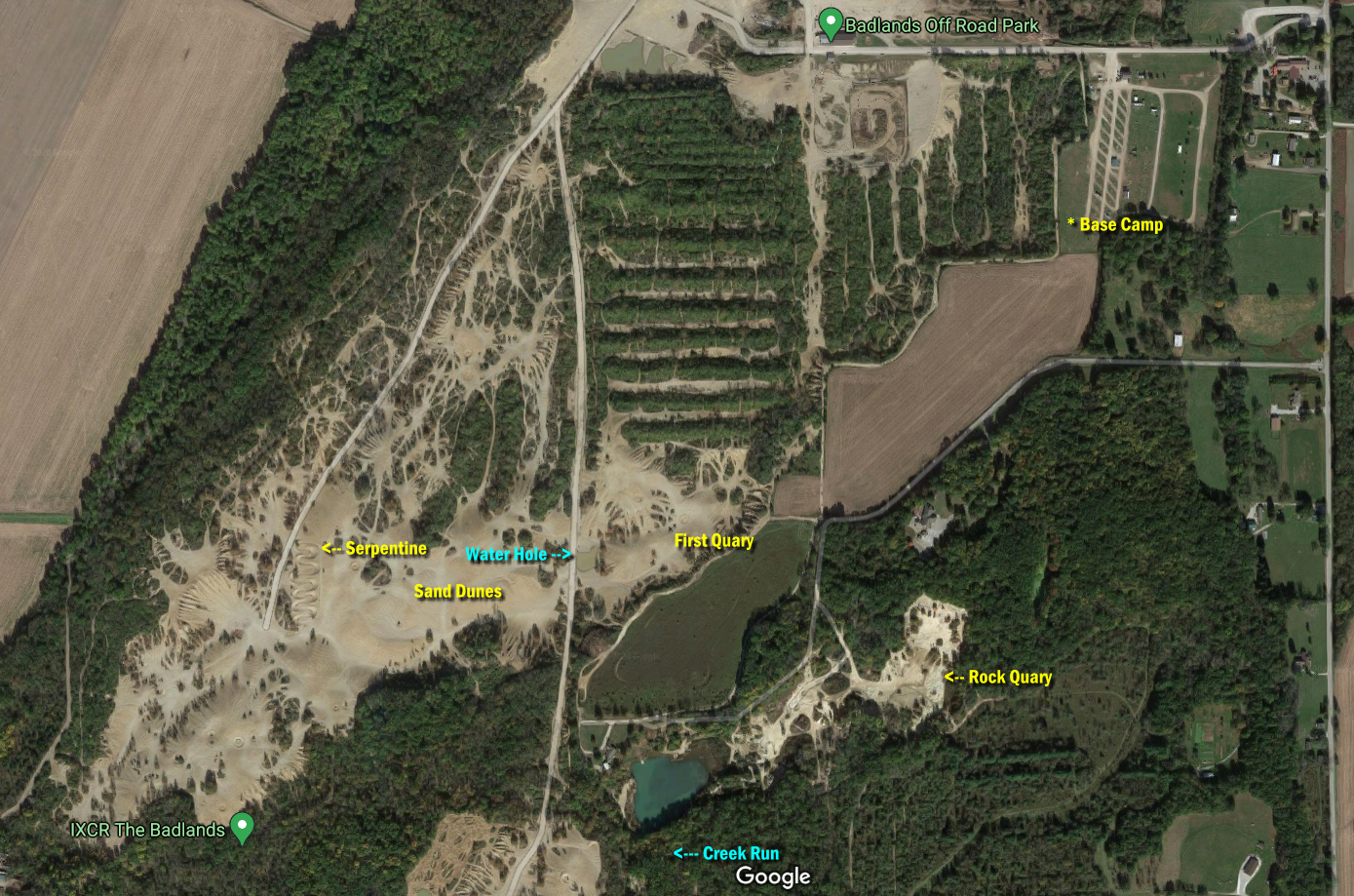 We started out in the area I marked (and misspelled) on the map as 'First Quary'. It had some interesting hills to climb including a couple that had concrete poured down them.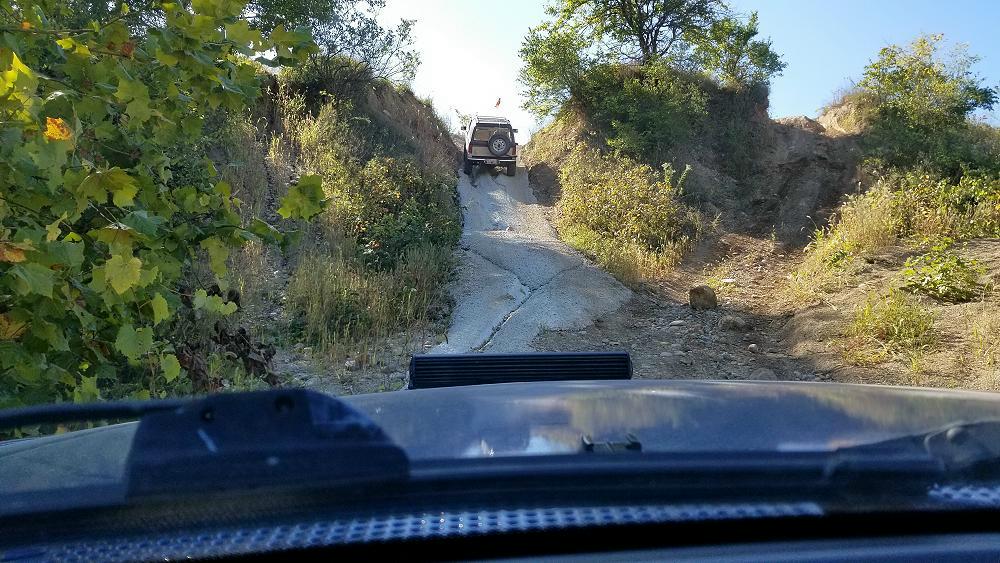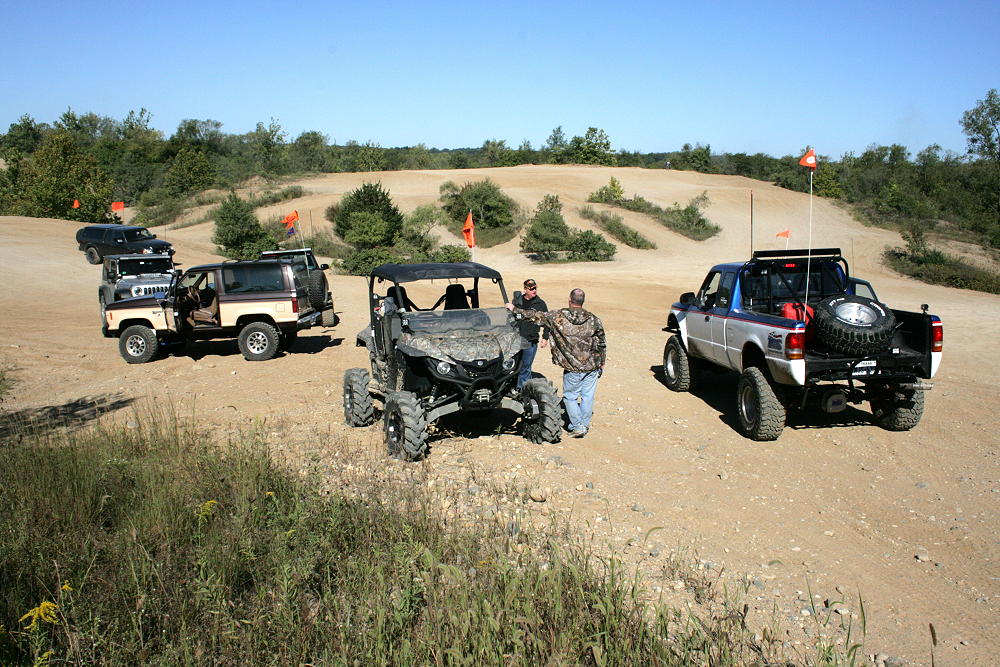 (Uncle Gump's Ranger, Lil Bronco sons Jeep, Lil Bronco's Bronco II, snoranger's Yamaha, Jim Oaks' TRS-2)
This Yamaha side by side belongs to snoranger. His Ford Ranger is a lowered street truck, so he brought the Yamaha out.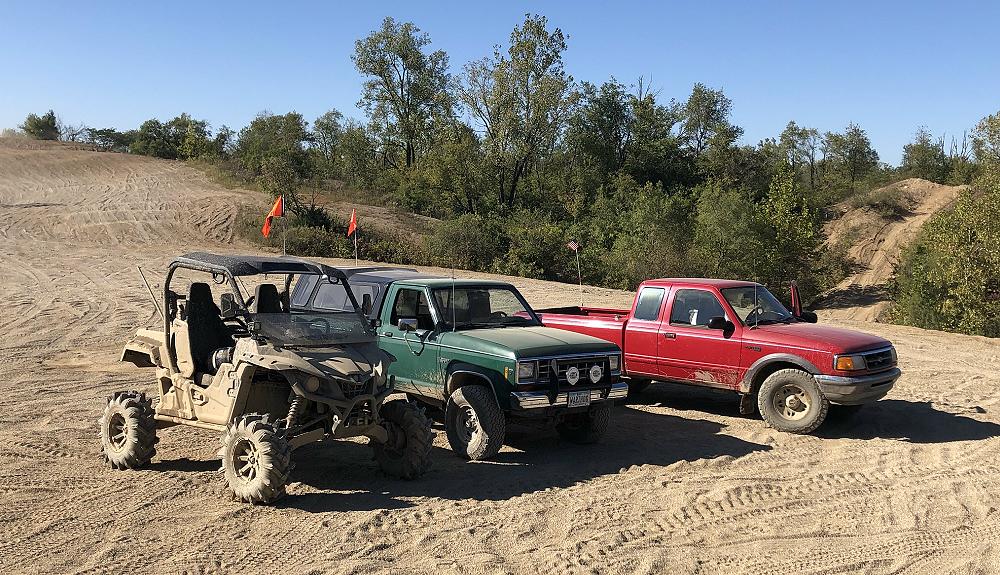 (snoranger's Yamaha, 85_Ranger4x4's Ranger, and 97RangerXLT's Ranger)
After playing around in this area for a while, we decided to head into the rock quarry.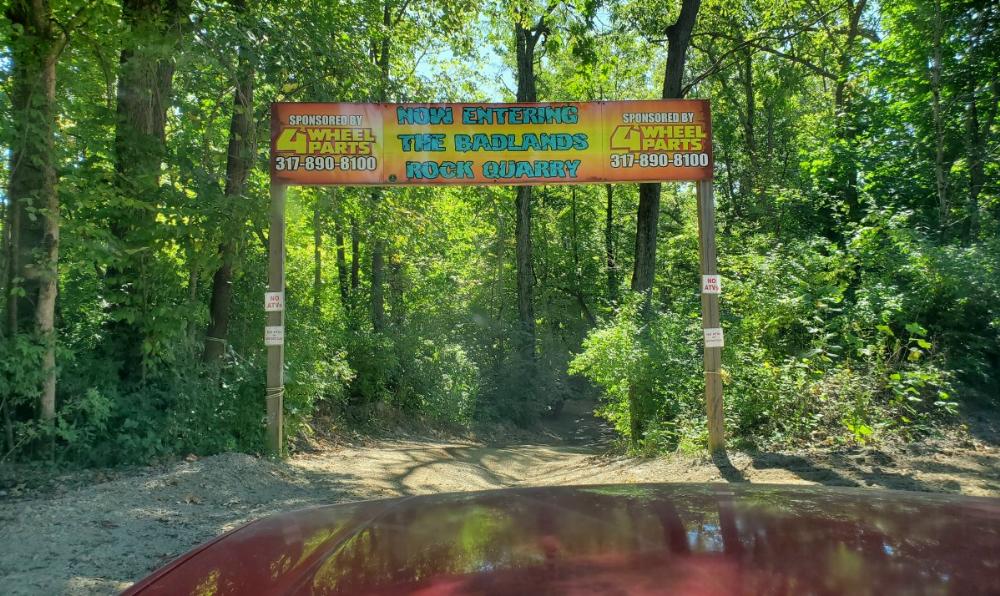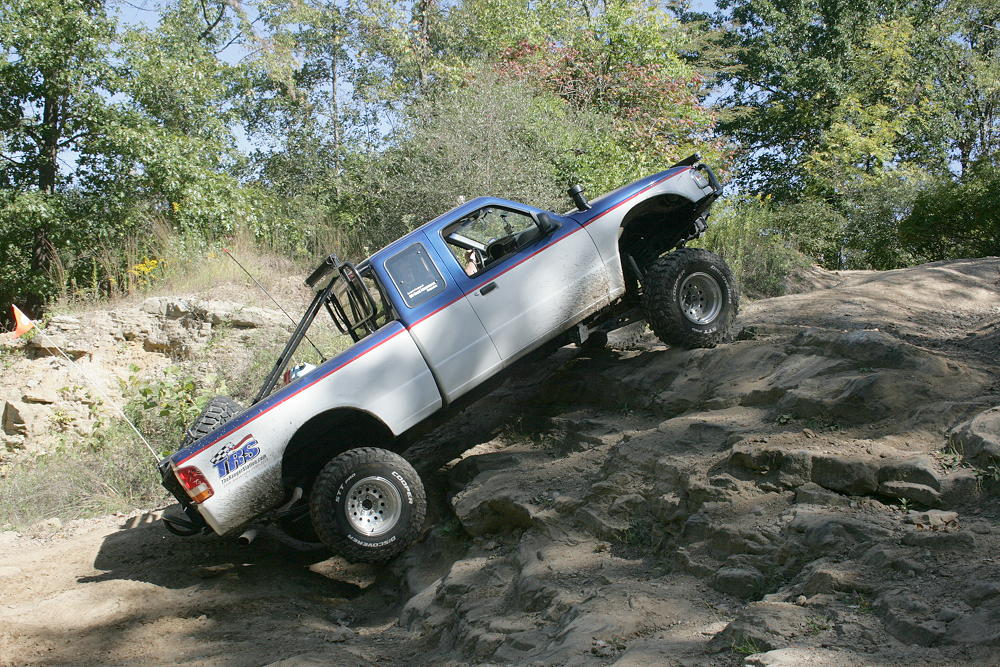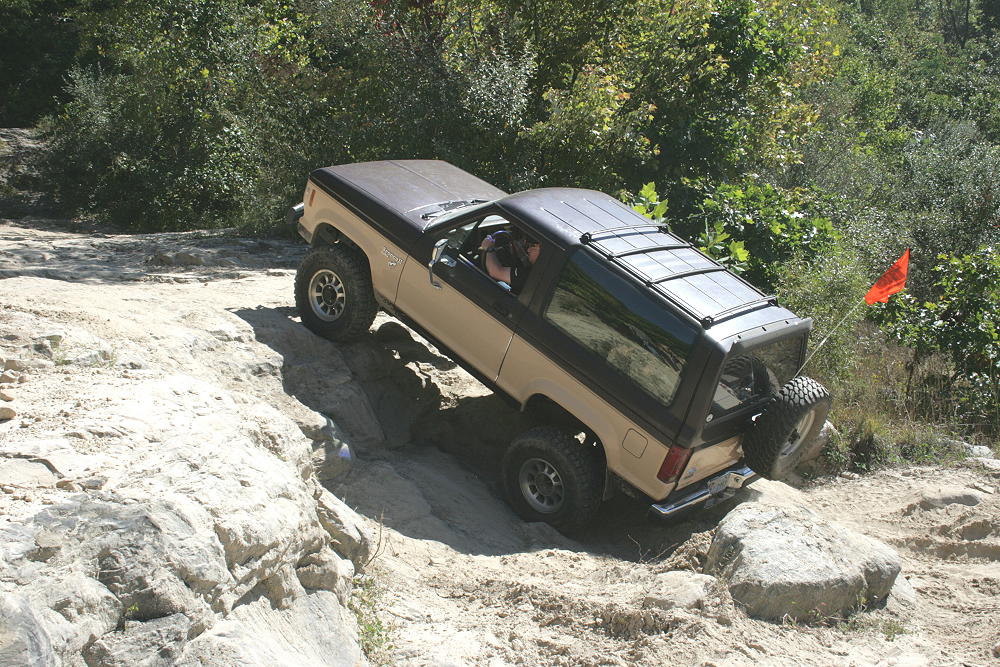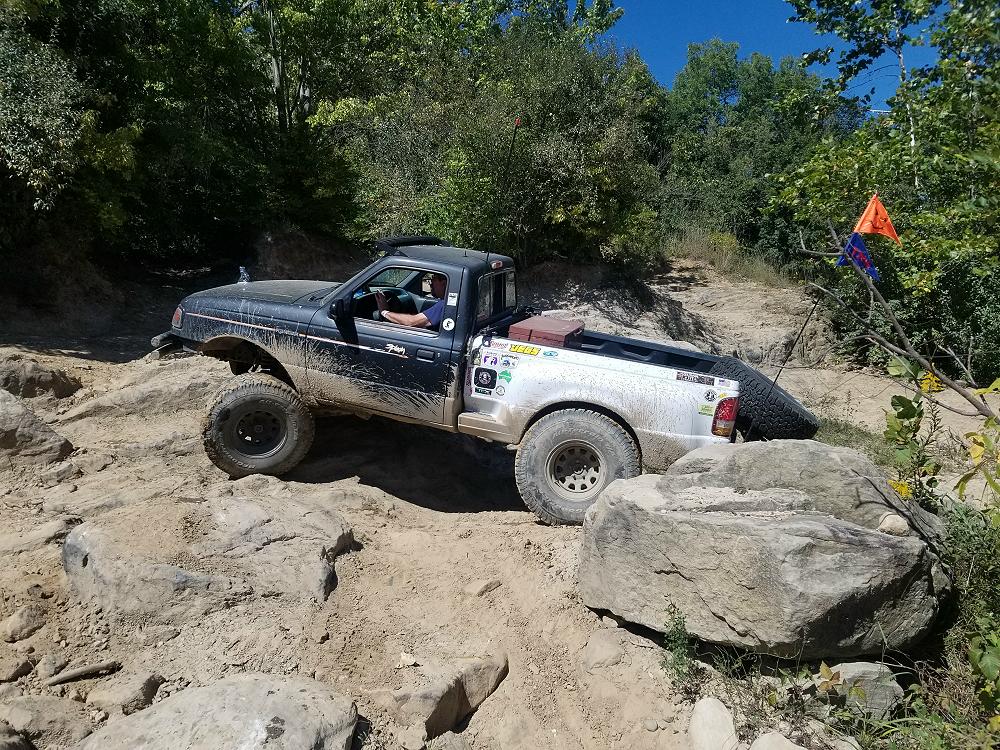 This is a fun area to play around in, and has obstacles ranging from easy to difficult.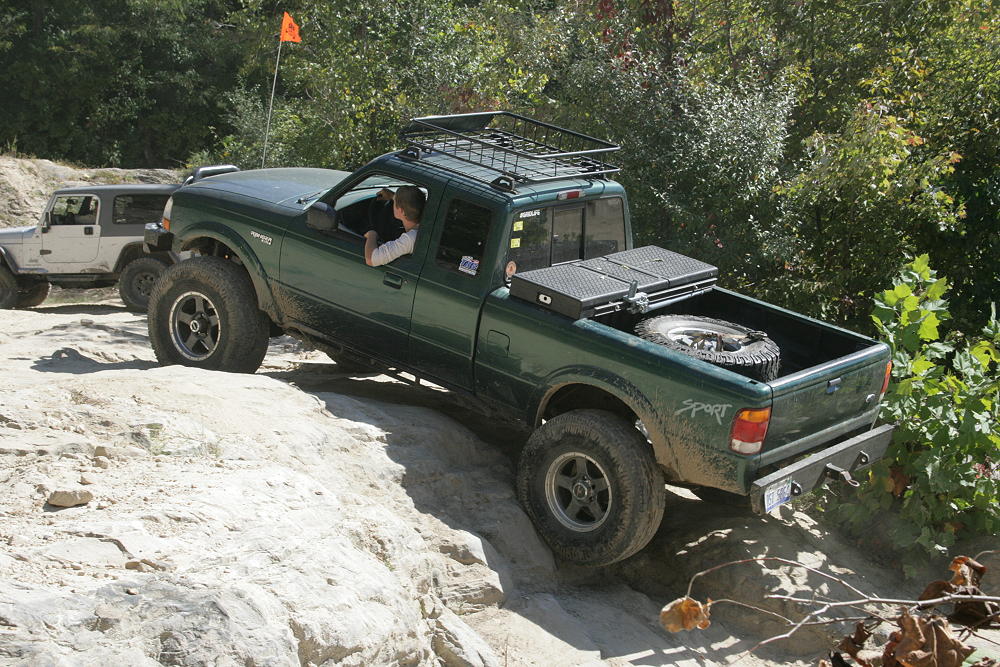 This is also where we ran in to Nick Swanson, or more like where Nick found us. Nick saw our event listed online, and came down from Michigan to join us. His sister came along for the ride as well. Hopefully she won't end up as a Jeep girl. Look for his Ranger on our front page in October.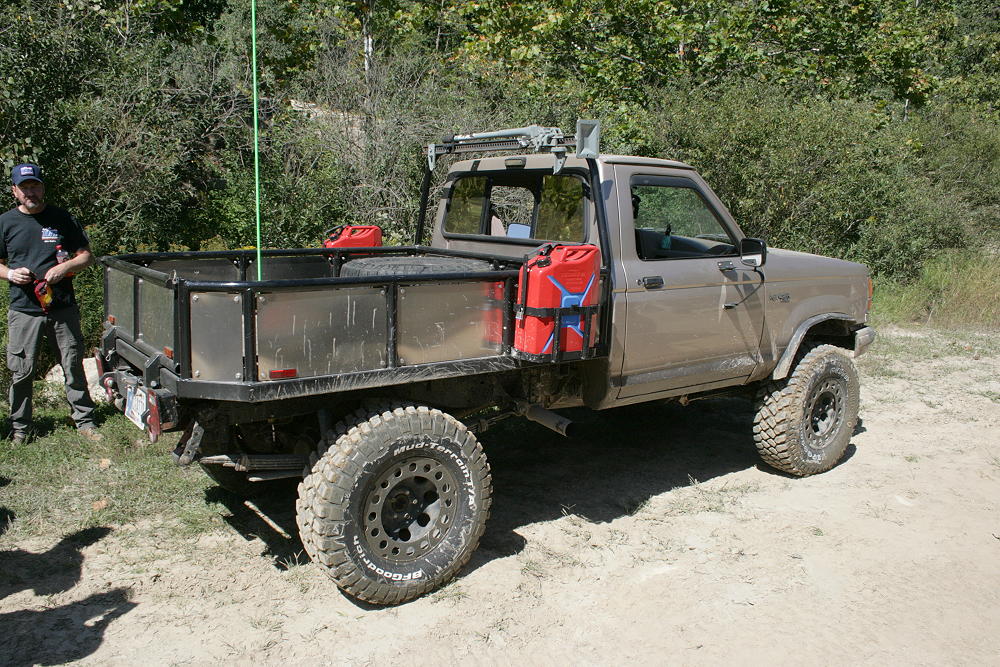 We ran in to Joshua Kearby in this area as well. Ironically, Joshua purchased this turbo Ranger from our classifieds forum, and came out for the day to wheel. Joshua said he's new to off-roading, but was off to a great start with a great truck.
After some lunch on the trail, we headed to the dunes. Somehow we ended up in a creek bed, which was a nice break from the other trails.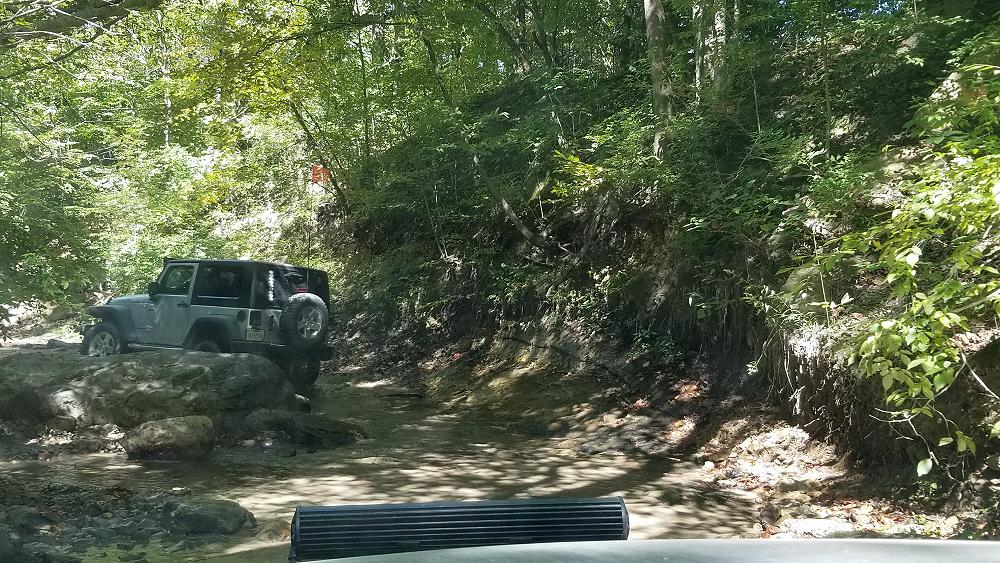 The dunes are a fun place to play. I bet they're really a blast if you have a lot of horsepower. Maybe a good excuse to do a V8 swap.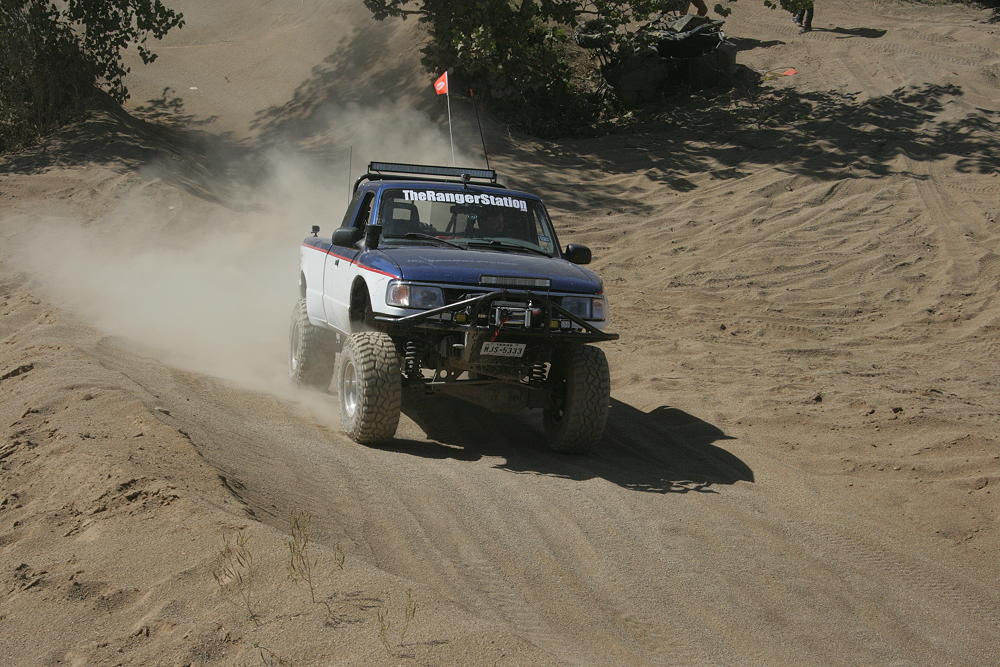 Snoranger found a serpentine to play in. Ericbphoto went through it with his Ranger (see video below), so I decided to follow.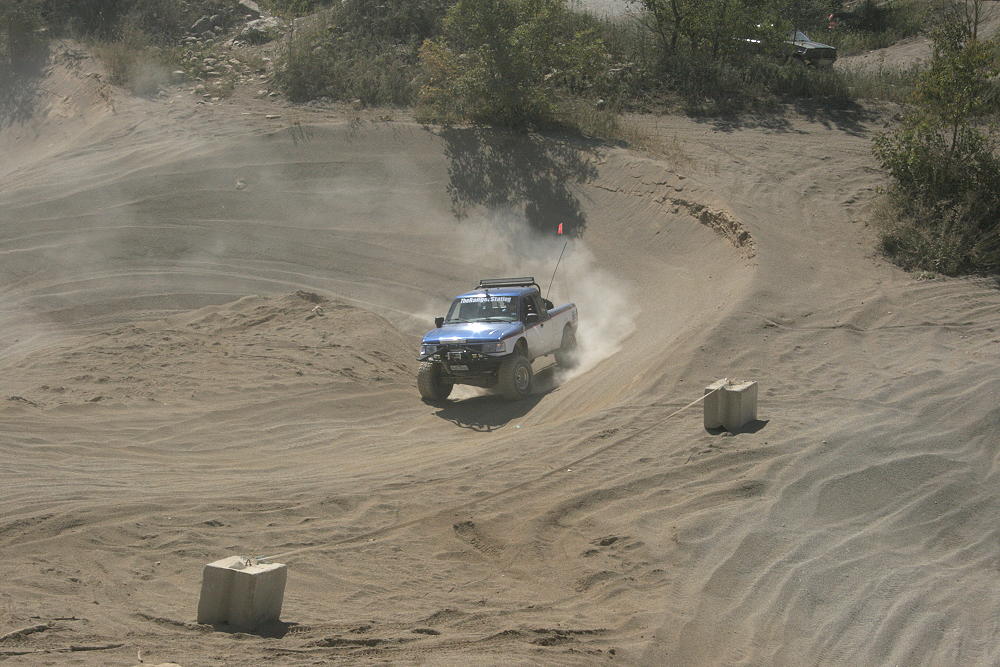 This dune area can get really dusty.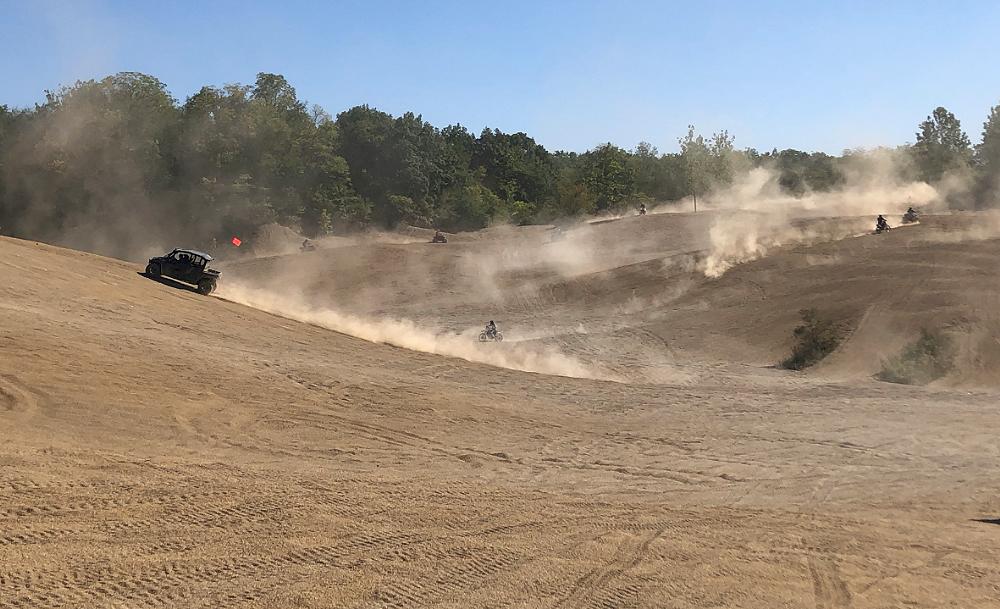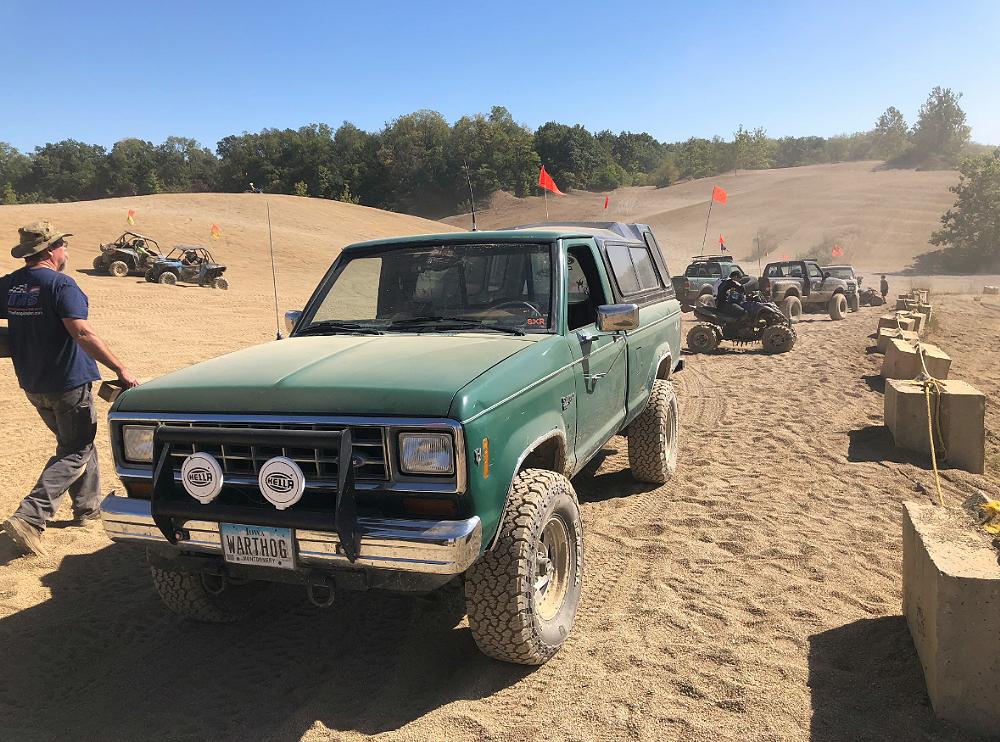 After running out of challenges in the dunes, we decided to head back in to the first quarry where we started. I stopped at a large water hole and asked snoranger how deep he thought it was. He quickly found out with his Yamaha. Fortunately it's lifted and has aggressive tires. There's video of him in the water hole in my video below. Unfortunately I don't have a photo.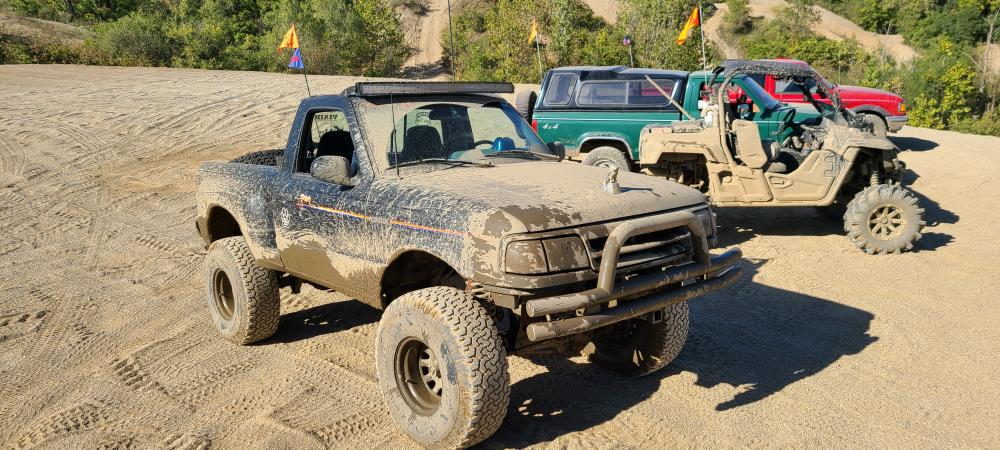 After a day of off-roading we headed back to camp.
NOTE: More off-roading photos in a gallery at the bottom of this article.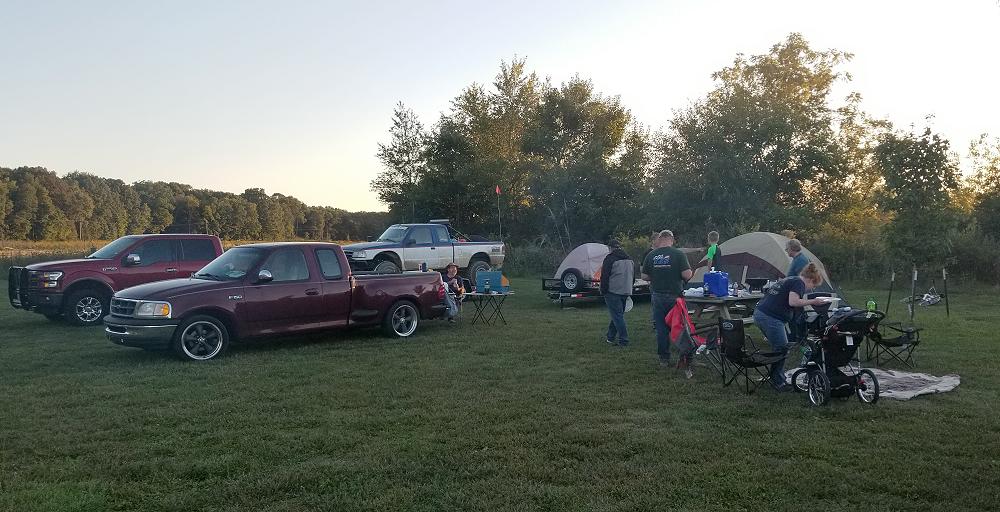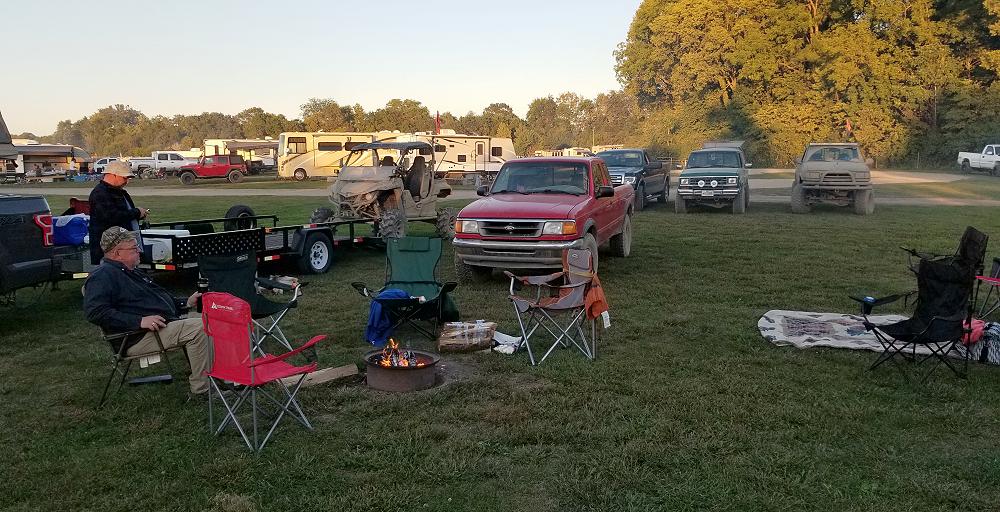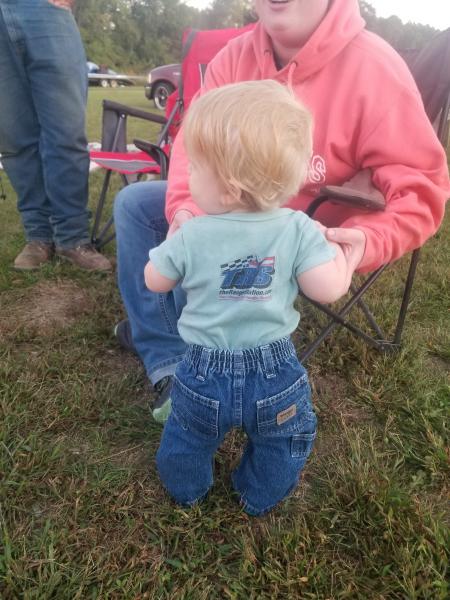 85_Ranger4x4's son Oliver showed off his homemade TRS shirt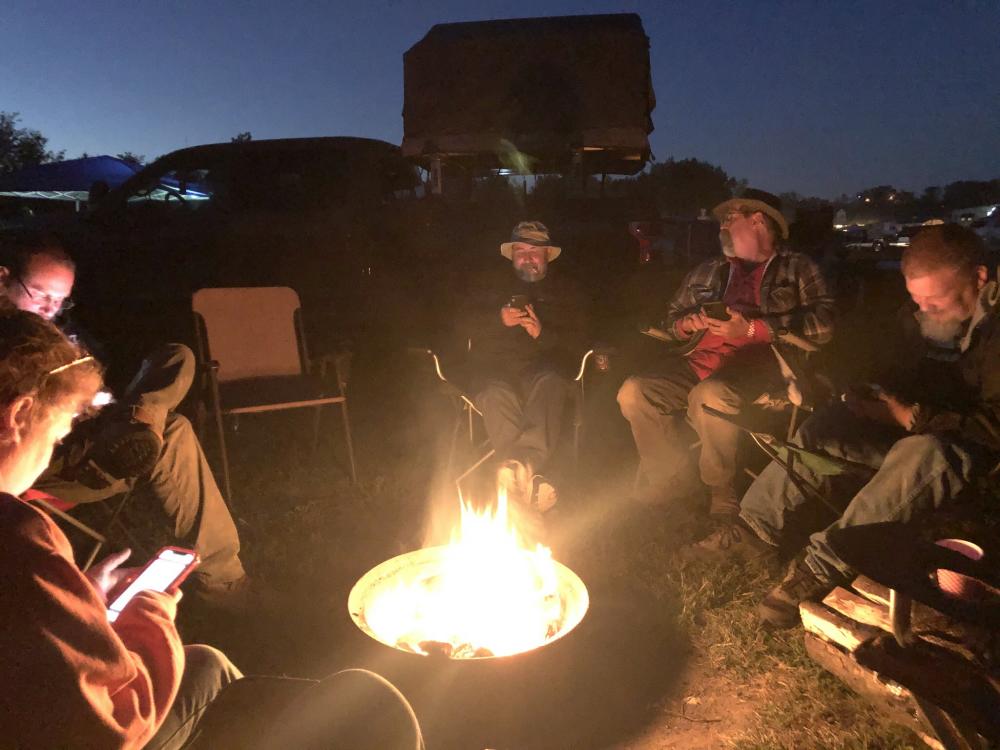 Relaxing by a campfire, we checked to see what kind of craziness was happening in the forum. LOL.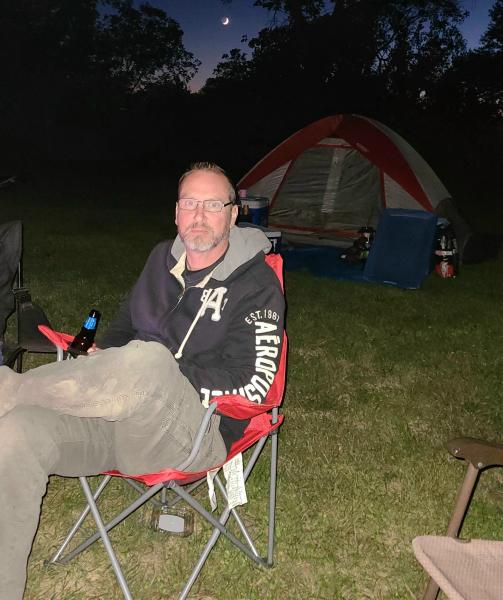 We ended up with (7) Ford Rangers, (1) Ford Bronco II, (1) Jeep Wrangler, and (1) Yamaha Side-By-Side in attendance. We even managed to get through the weekend without anyone breaking anything.
Even though it wasn't a large turnout, it was a great time, and we're looking forward to doing it again next year. Will you be there?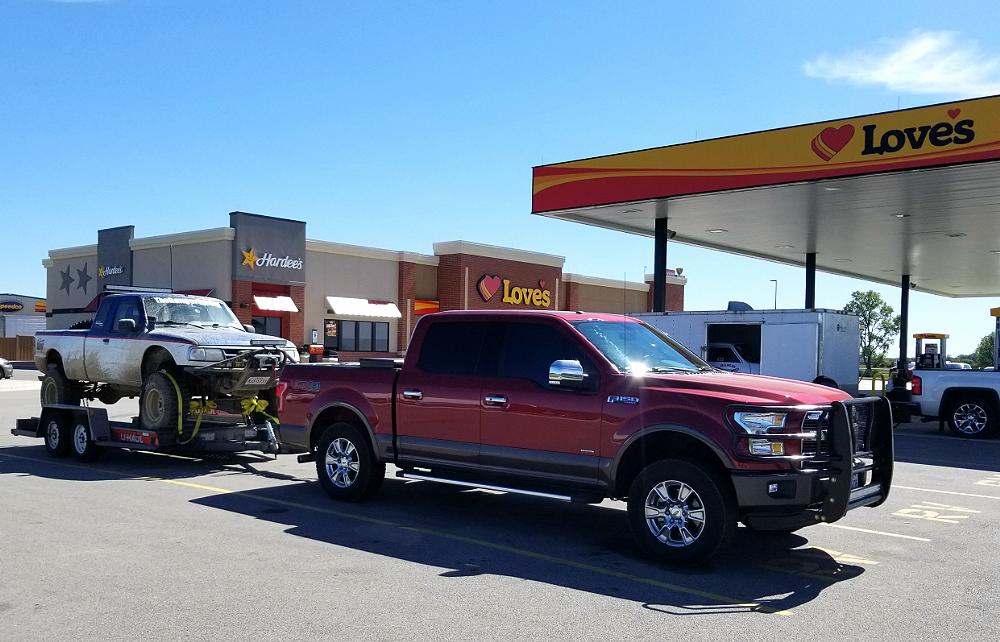 The only bad thing about the campground was that it only had one small bath house. Since there was a Loves Travel Stop 40 miles from Attica, I stopped there on my way home to gas up, get a clean shower, and grab lunch before I started the long trip home. If the idea of showering at a truck stop is new to you, CLICK HERE and I'll explain more.
Souvenirs: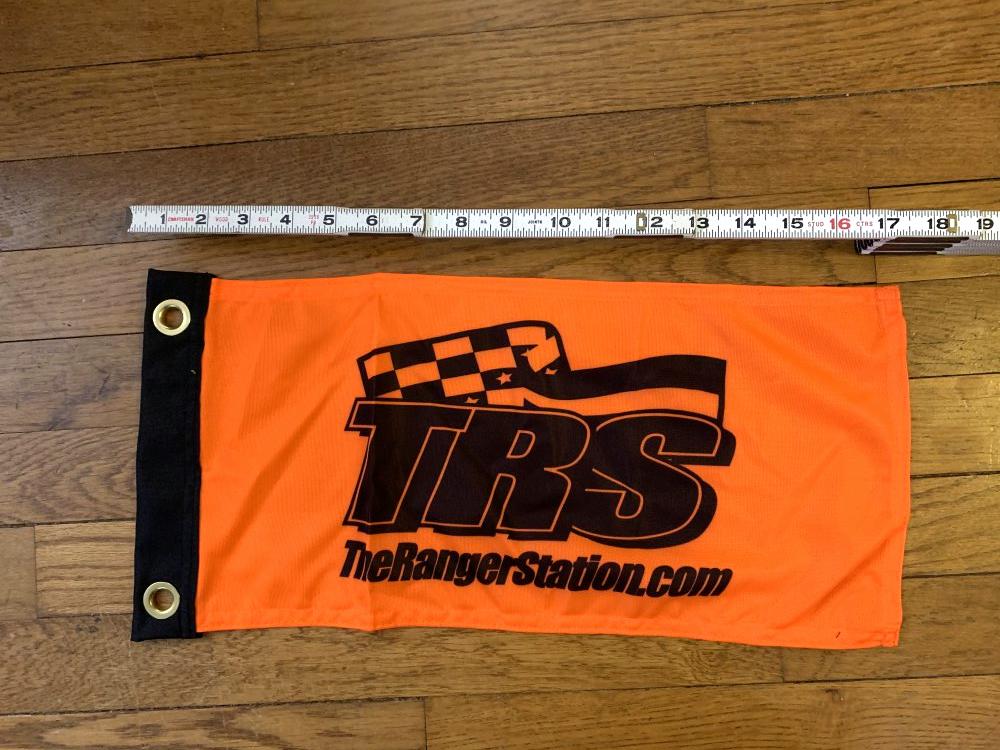 Those attending received a free custom TRS orange safety flag (off road park requirement) courtesy of snoranger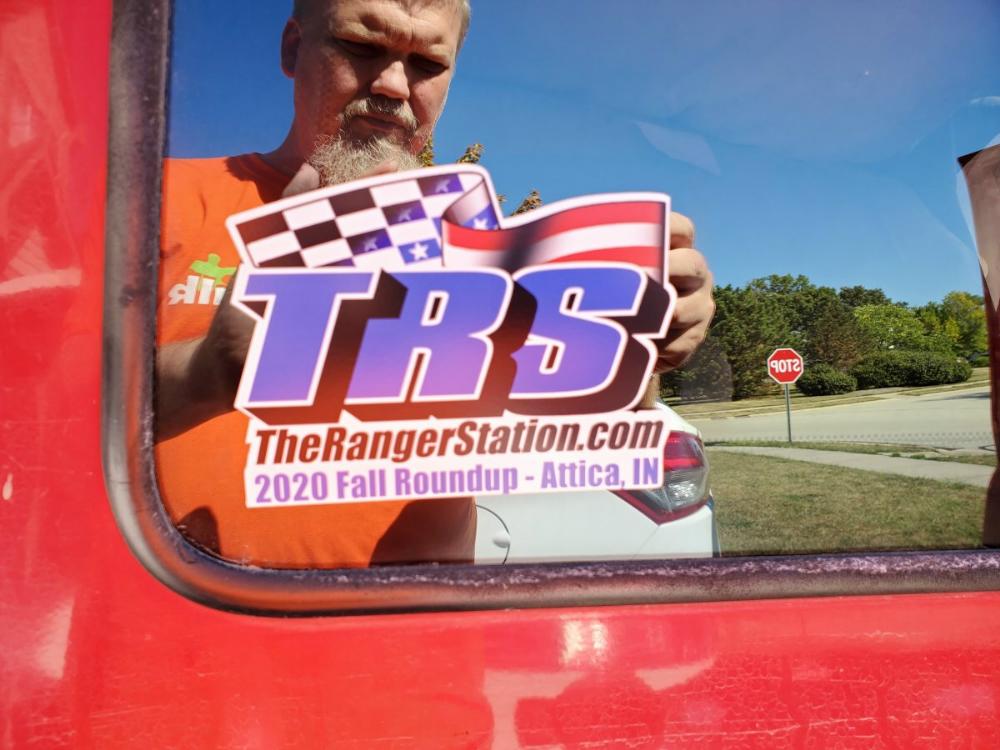 And a free TRS 2020 Fall Roundup decal (worth 20-horsepower LOL).
Videos:
85_Ranger4x4's video
ericbphoto in the serpentine
Highlights of the 2020 TRS Fall Round-Up
More Photos:
Click the photos to enlarge.