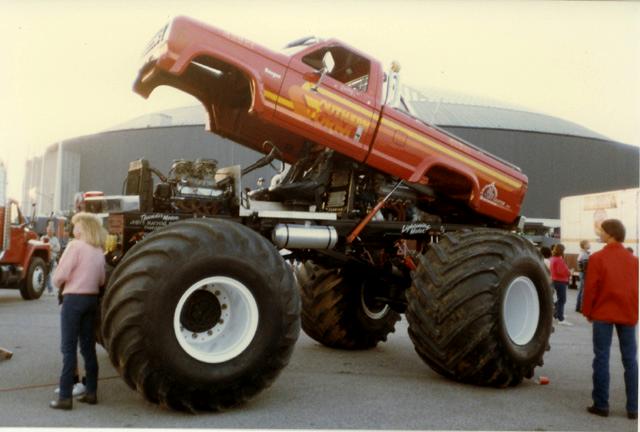 One of the most notorious Ford Ranger monster trucks was the Southern Storm Ford Ranger built, owned, and raced by Robbie Giles of Goose Creek South Carolina. The truck featured dual Ford 429 V8's (you can see the second one under the bed), dual C-6 automatic transmissions, and a 2.5 ton military transfer case. Robbie raced this truck in the later part of the 1980's.
The truck was treated to a newer (1989-1992) front clip, repainted yellow, and renamed the Southern Star. It was also switched to a single engine truck with a Ford 460 V-8 out front. The truck only did one show under these new colors before Robbie stopped showing the truck in the early 1990's.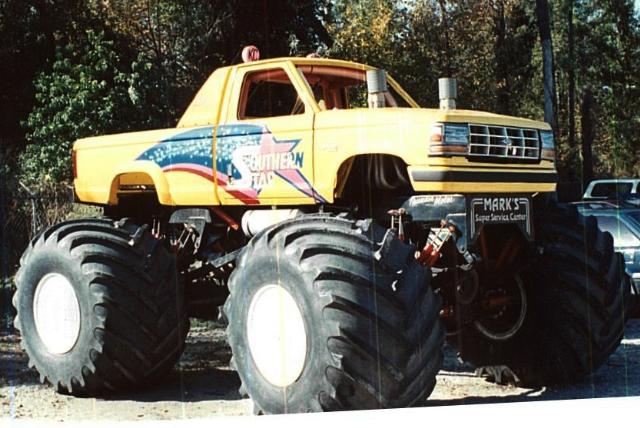 The truck was eventually sold to its second owner (Blade) who began restoring it in 2008. Blade chose to go with a blue paint job and a clean look, but continued to call the truck Southern Storm.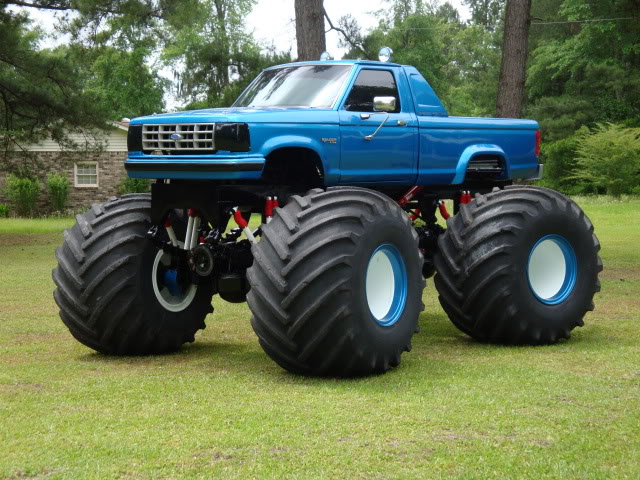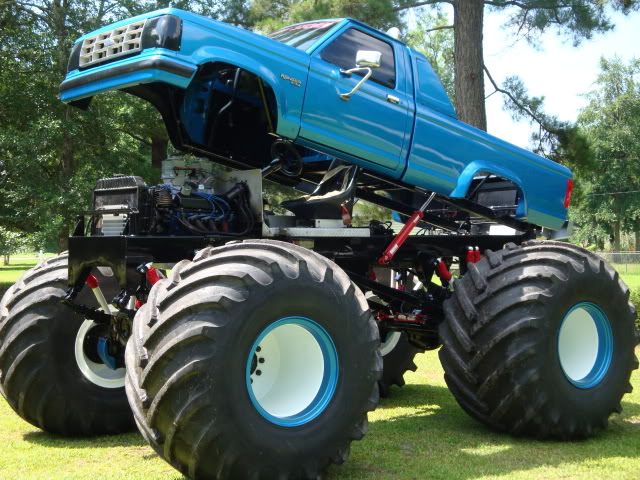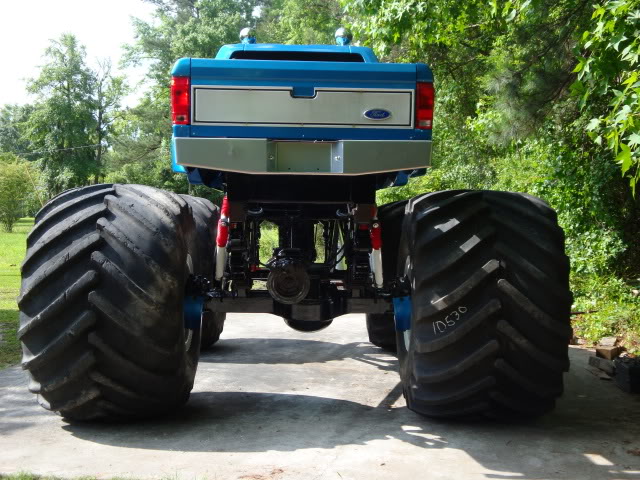 On April 25th, 2011, Southern Storm was sold to the owner of the Uncle Slam monster truck. 
You can keep up with the truck by visiting their web page HERE.
You can see the truck at Gas Guzzy events. Click HERE for their website.