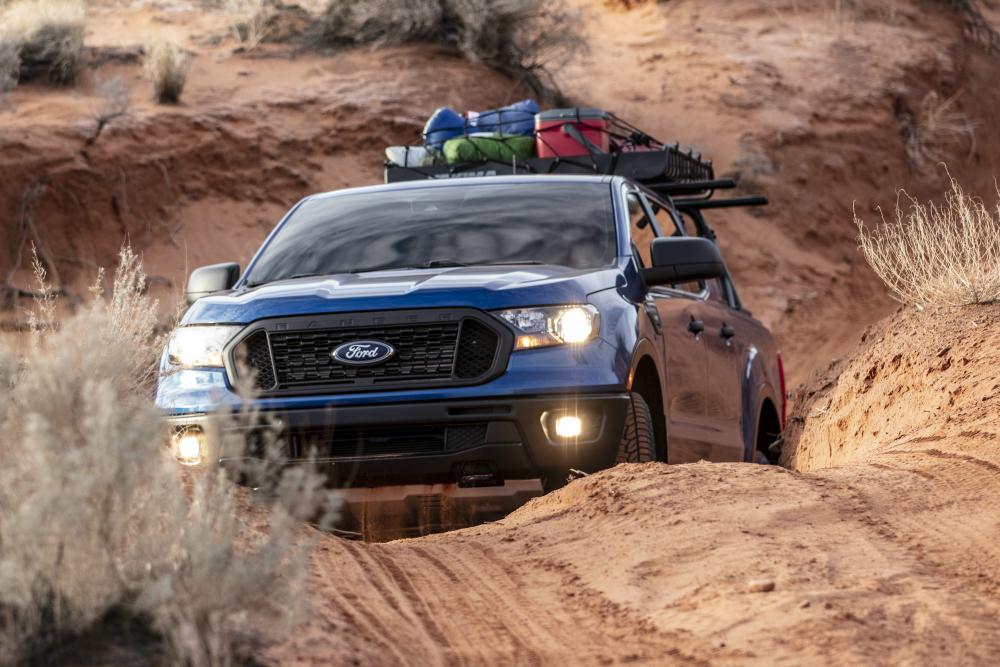 New 2019 Ford Ranger Marketing Campaign Targets Adventure-Oriented Audience with Outside TV
Ford Ranger advertising kicks off today, bringing Built Ford Tough to life for a new breed of adventure-oriented truck customers
New campaign, "Tough Has More Fun," incorporates 15 adventure athletes who follow their passion for adventure across the United States, captured by Outside TV
All-new Ford Ranger is the ultimate piece of gear for customers to get to their adventure, engaging them through localized heart-pumping TV, in-cinema and social content
DEARBORN, Mich., March 1, 2019 – The all-new 2019 Ford Ranger is changing the way consumers engage with Ford trucks through a new ad campaign – "Tough Has More Fun" – kicking off today.
Captured by outdoor exploration juggernaut Outside TV, "Tough Has More Fun" spotlights 15 professional adventure athletes using the all-new Ford Ranger as the ultimate piece of gear to get to their adventure. TV and social spots include base jumpers diving thousands of feet
into an Arizona canyon, using Ranger as a chase vehicle to capture the soaring athletes and their gear, and snow surfers descending Seattle mountains at dizzying speeds without traditional bindings, crossing rough terrain to reach untouched powder in the new Ranger.
"Ranger is for serious adventure-seekers who rely on their gear and actively search out the best of the best for their passion," said Matt VanDyke, Ford director of U.S. marketing. "In this case, that's the all-new Ford Ranger. This campaign brings Built Ford Tough to life in the
adventure space – new territory for Ford trucks – in a way that is decidedly not one-size-fitsall."
Ford worked with Google and Outside TV to identify what kind of gear and adventure activities cities across the United States were searching for. After narrowing down the featured cities, Ford determined which adventures to highlight in each based on search trends of traditional and emerging activities.
This hyper-local approach is a first for Ford trucks, taking interest-based targeting to the next level with activities to match consumer interests within each city. "Tough Has More Fun" is also the first time Ford trucks will spotlight adventure athletes, most of whom call their
adventure-feature cities home.
National television, social and in-cinema advertising kicks off with a new commercial titled "Strange Creatures" featuring the human inclination for adventure, while Boston, Los Angeles, Denver, Phoenix and Seattle markets also see the launch of localized social and
digital advertising. These five cities will also host weather-triggered billboards that update adventure visuals based on weather changes that occur in each city.
"'Tough Has More Fun' is about showing the all-new Ranger as tough, reliable and capable, in the same way you expect your carabineer to keep you from falling off the side of a mountain," said Pat Parnell, Outside TV host. "Ranger has a bigger story than just its great
capability – it's the only midsize truck that's also the ultimate piece of gear."
Powered by a 2.3-liter EcoBoost® engine and class-exclusive 10-speed automatic transmission, the all-new 2019 Ranger delivers driver-assist technologies and connectivity features as well as best-in-class payload, gas towing and gas torque ratings. Ranger is built at Ford's Michigan Assembly Plant in Wayne, Michigan, and is on sale now.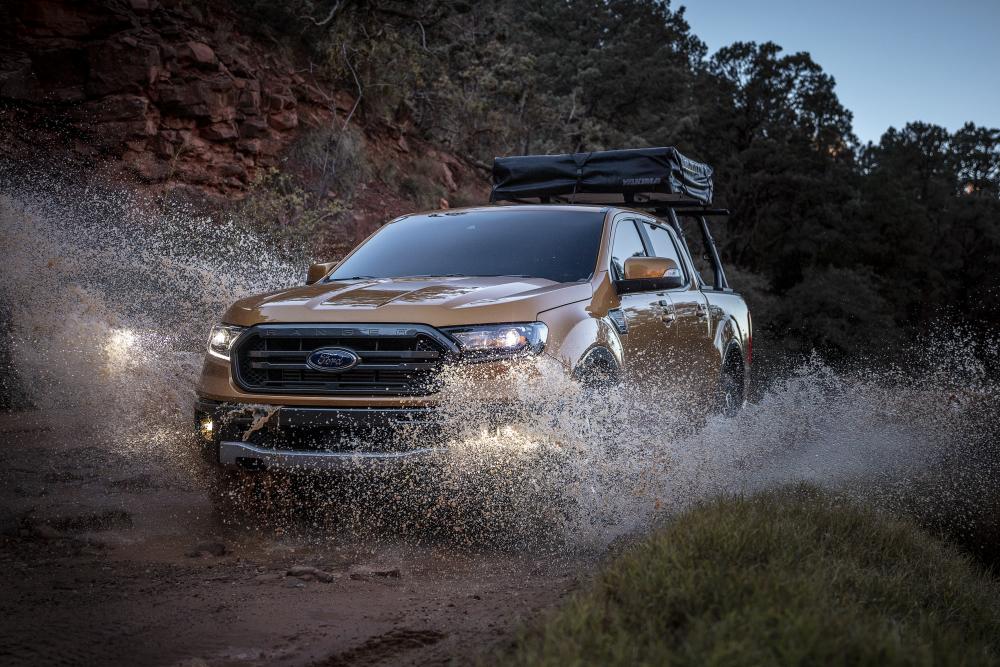 Video Playlist
This is actually a playlist of 10-videos. A new video will start when this one finishes.
Individual Playlist Video Links:
Photos
Click the photos to enlarge – click the arrow to load more.