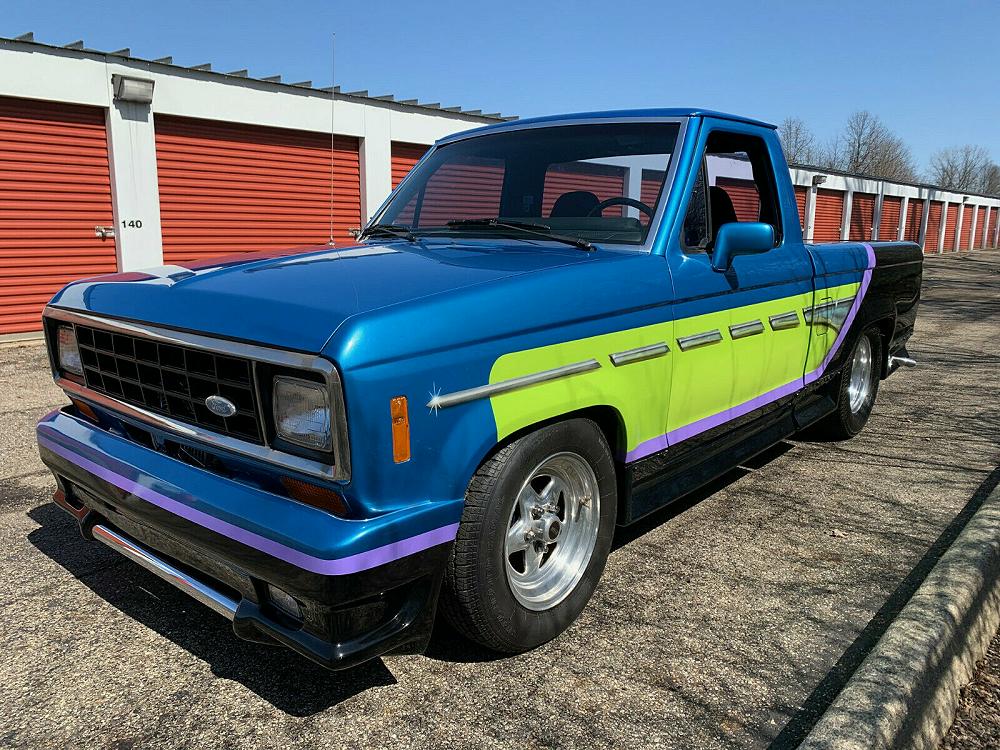 From the pictures it looks like this 1983 Ford Ranger got parked in a storage locker in the 1990's, and has just seen the light of day. Custom cars and trucks of the 1990's had wild paint jobs, and the 'Pro-Street' trend involved narrowed 9-inch rear axles, wheel tubs, and fat tires.
The owner of this truck calls this a 'Pro-Street' pick-up. They may have missed some on the fat rear tire look, but it's definitely cool.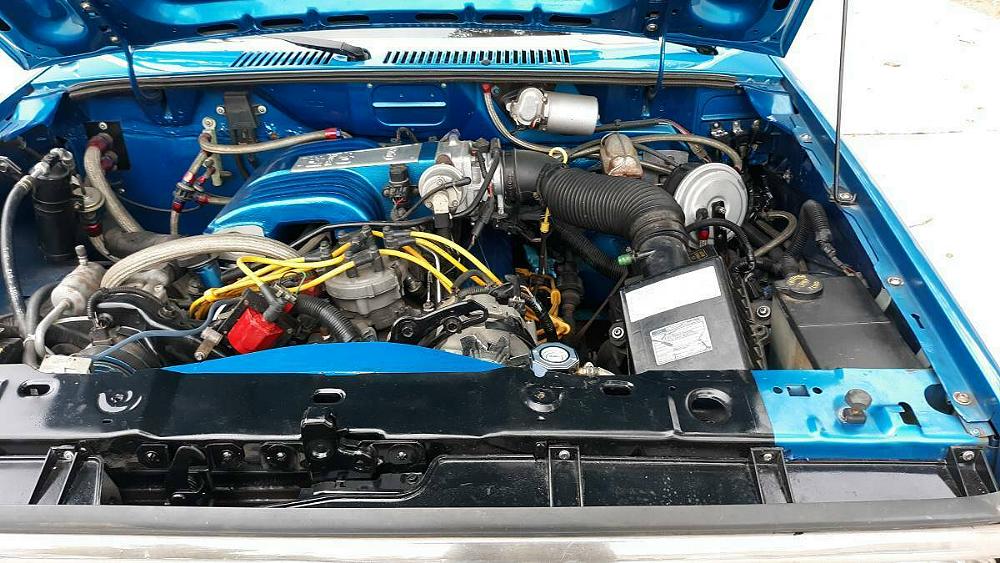 This Ranger has been modified with a fuel injected 302 V8 and a automatic overdrive transmission swap.  The engine and transmission are from a 1990 Lincoln along with the computer and wiring.  This was a 1990's build, with low miles and is pure stock.  No loud mufflers, no cam upgrade…Pure stock.  This truck has a narrowed Ford rear end with 3.55 gears, coil overs, and a ladder bar suspension.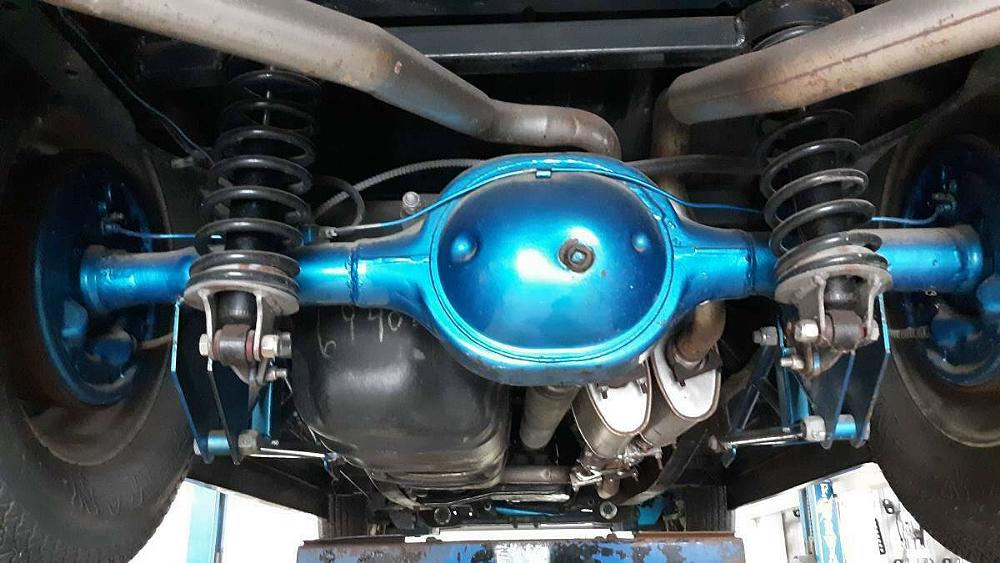 In addition to the custom paint, it has shaved door handles with electric door poppers. It even has working Air conditioning.
This is NOT a race truck and it wasn't built to be. This is a cruiser to have fun in.
I'd swap in a new camshaft and some Flowmaster mufflers to at least make it sound like the hot rod it's trying to look like, and then have fun driving and showing it.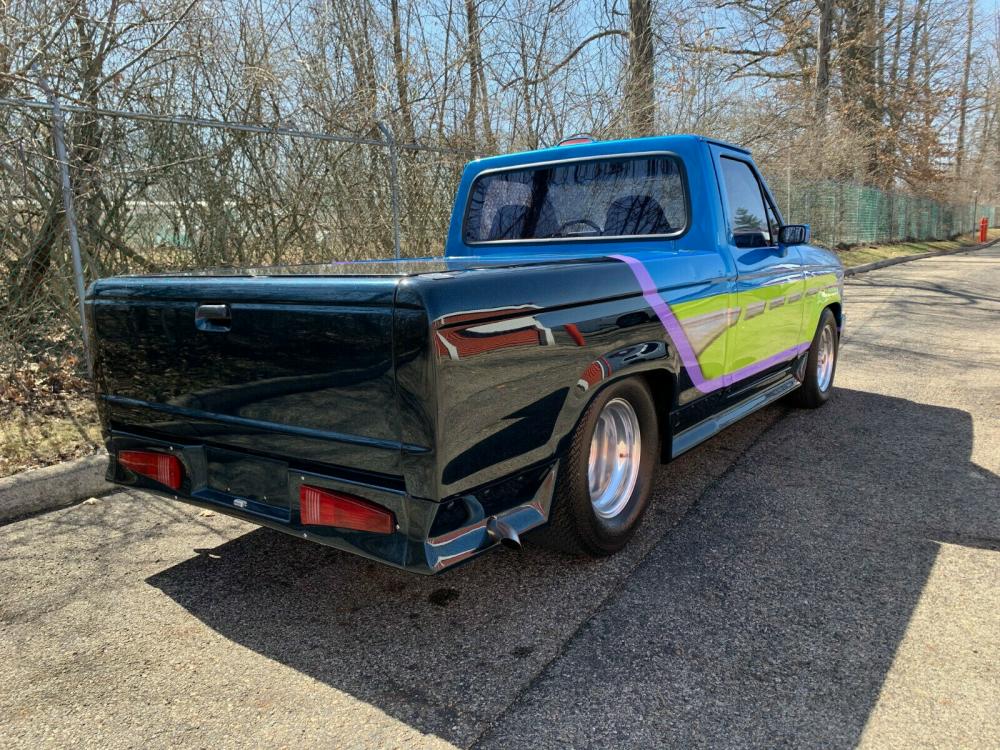 More Photos:
Click the photos to enlarge.