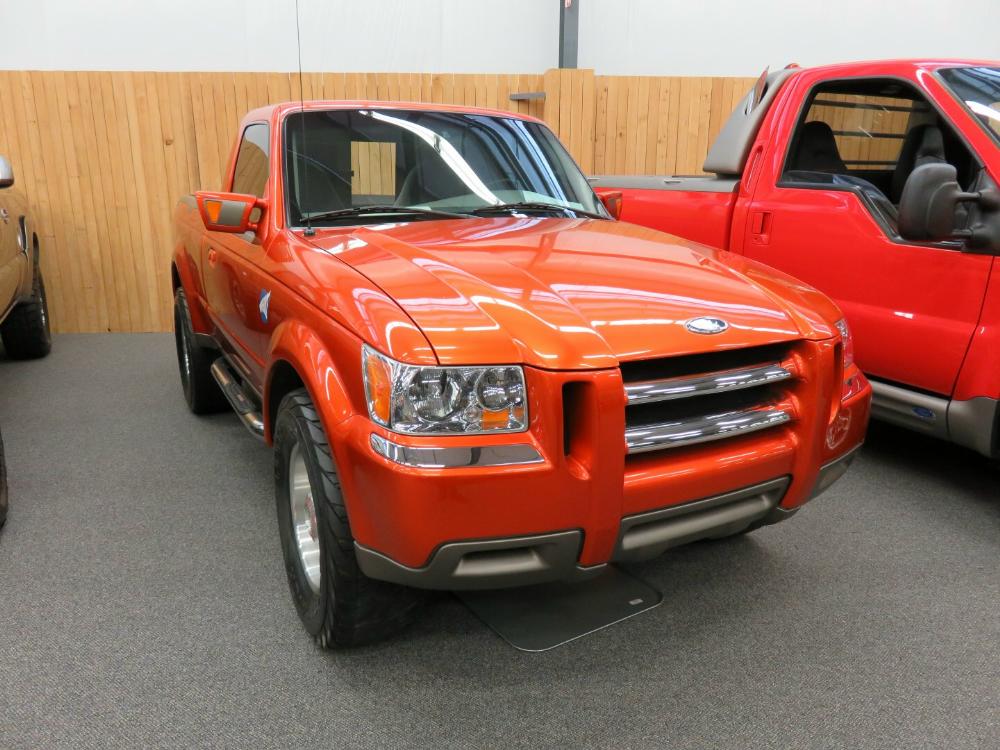 Not all concepts reach for new expressions, forms, technologies or structures. Some, in fact probably most, are mildly-altered recognizable variants of production vehicles. Tailored to specific applications, markets or styles, these concepts seek to explore the market's acceptance of mild alterations or reactions to hints of coming features.
Ranger Powerforce is one such hint of things to come as well as a showcase of aftermarket accessories for functionality and appearance.
The 1997's Powerforce F-150, was cited by J Mays, Ford's vice president of Design, for setting up "a generation of design dna for [Ford] trucks," and one look at the Ranger Powerforce nose instantly establishes where that dna is strongest. The power bulge hood, flared fenders and, most of all, the vertical "bull bars" flanked by nostril-like ducts comes straight from Powerforce F-150 and now find expression in the visage of its Ranger based little brother. The evocative personality, rugged look and tough performance of Ranger Powerforce is calculated to appeal to a particular segment of the market.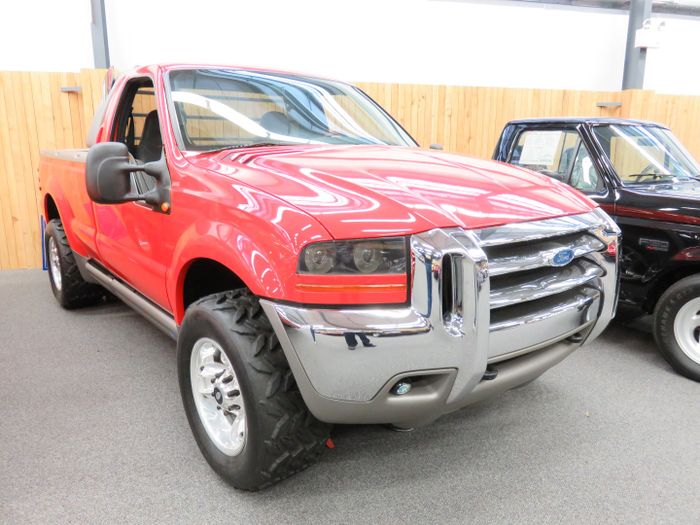 The "Grandfather of Ford Super Duty Trucks," this prototype was the first time Ford introduced the drop-side window and was powered by a prototype of Ford's gas V-10 engine.
The Ranger Powerforce was constructed on a 2-door Ranger 4×4 chassis. Painted in vivid tangerine, its interior is standard Ranger upholstered in grey cloth. In addition to the Powerforce nose, hood and fender well flares, Ranger Powerforce rides on 17″ cast alloy 2-piece wheels with custom tread pattern 33×12.50R-17 BFGoodrich Proto T/A tires. The sills and bed top rail are clad with matte grey plastic and there is a black cloth bed cover.
The Ranger Powerforce concept also incorporates a number of aftermarket accessories, just as Ranger owners frequently add on their own to make their trucks distinctive and adapt them to specific requirements. A full stainless steel dual exhaust system by Borla improves performance as well as looks with its polished tips protruding from below the rear bumper. A pair of Catz MSX gold iridium fog lamps mount inside the matte grey panel below the front bumper. Design Automotive's Back Country polished tubular side steps ease entry and exit while also enhancing the Ranger Powerforce concept's side view.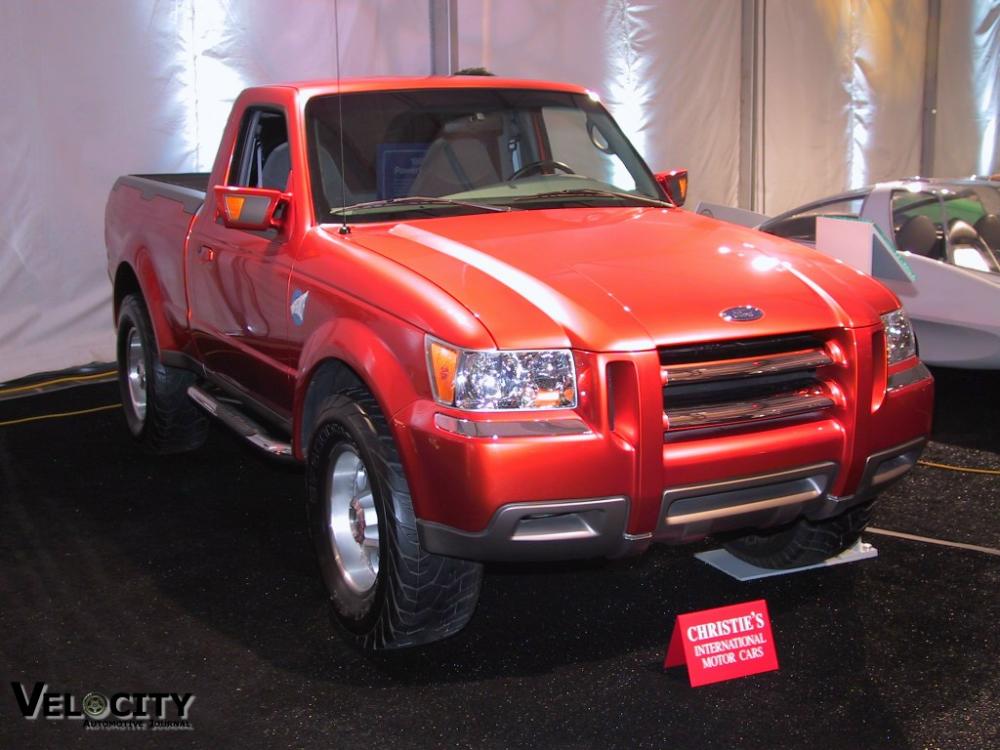 We're looking for more photos of this truck. If you have any, please use the Submit Button on this page to contact or to submit your photos.