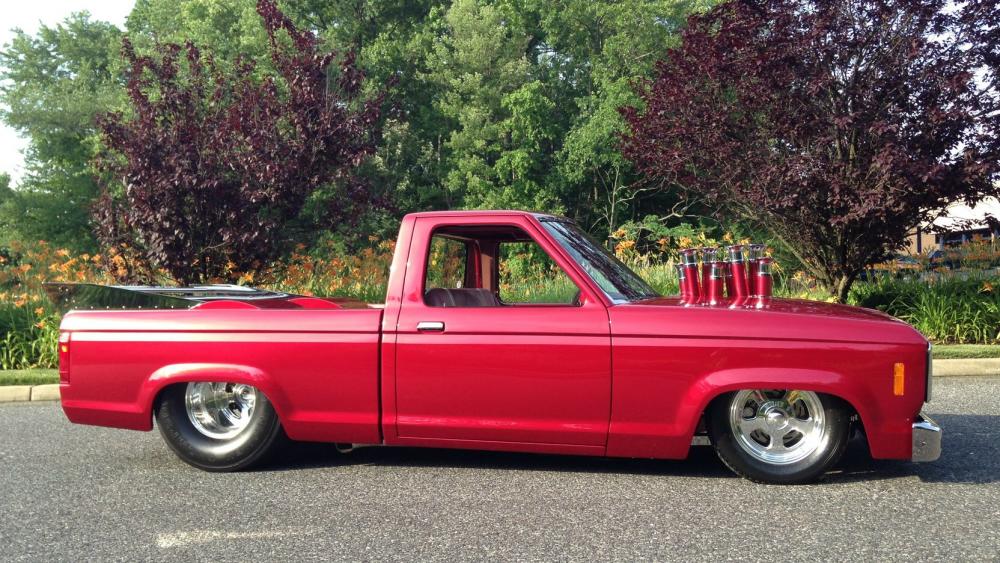 The body lines of the 1983-1988 Ford Ranger will probably always be my favorite. When I saw this truck, I felt that it needed to be preserved here at TheRangerStation.com.
This 1983 Ford Ranger was owned and built by Chick Deitz of Pennsylvania, and is a grand national champion show vehicle. After competing and winning car shows, it was eventually listed for sale at the 2014 Mecum Auction in Harrisburg Pennsylvania.
If anyone should come across more photos and details of this truck, please use the Submit button and contact us.
Highlights:
Over 250 custom handmade parts
Big block Chevy 454, 850 HP
Kinsler injection
6-speed ZF Corvette transmission
Old school Crower-type staggered injector setup that has been converted to EFI
Featured body modifications, lengthened fenders 7″, lengthened hood 12″ and built for reverse tilt of opening
Grand National Champion ISCA
Great 8 pick for Ridler Award
Elite 6 hot rods and customs award, Philadelphia/Oaks, PA
Featured in Popular Hot Rodding magazine
AACA museum's Art of the Build vehicle exhibit

More Photos:
Click the photos to enlarge.