Active Member
V8 Engine Swap
Solid Axle Swap
Joined

Aug 6, 2007
Messages

1,753
Reaction score

7
Points

38
Age

55
Location
Vehicle Year

1977
Make / Model

Ford
Engine Size

2300
Transmission

Manual
I went to the "playground" yesterday and decided I would see how well the old '87 would do it deep snow. We have about 16" of powder on top of about 6" of hard pack. I drove through the plowed snow bank, Up a slight incline, on down into a valley. I came to a stop down in the valley and had to shovel out. It had drifted and the snow was up to my turn signals. The truck has a 5.5" suspension lift and 30s. I ended up shoveling twice within 50 yards.
On the way home I stopped for a stop sign and the idle wouldn't go below 3500! Upon leaving the stop sign it wouldn't rev above 4000. I had a good feeling that it was snow related. I got home and opened the hood. Nothing was visibly wrong. I disconnected the air cleaner and restarted the truck. It idled right and accelerated right. I brought the air cleaner into the house and disassembled it, this is what I found.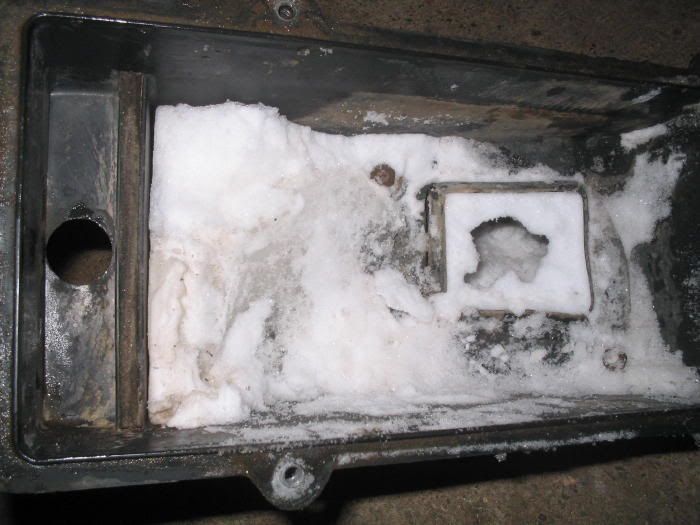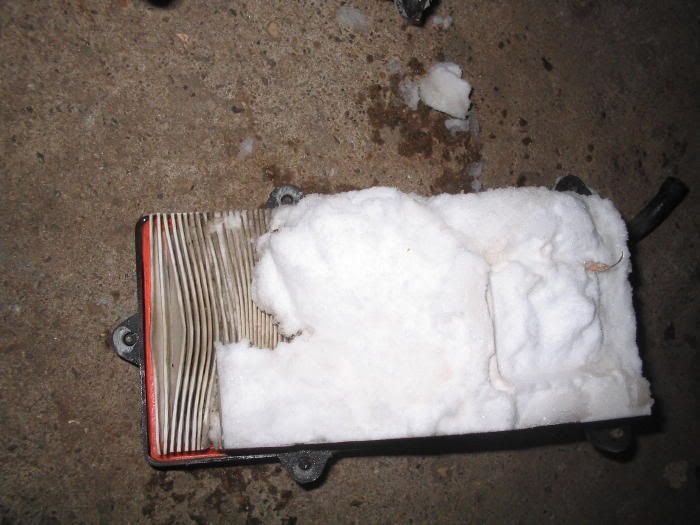 I need to modify my air inlet, I'm not sure what I'm going to do yet but, I need to do something.