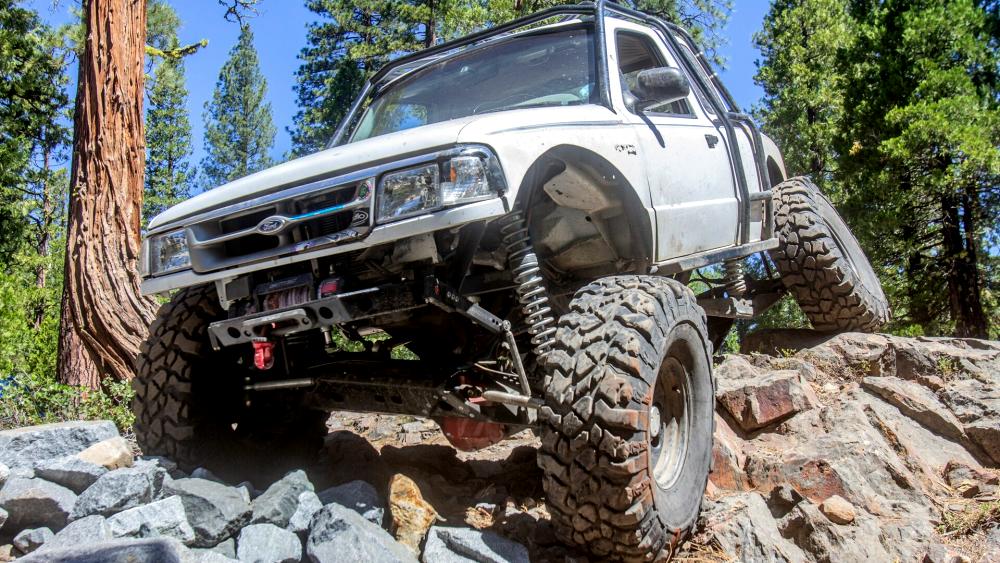 This 1995 Ford Ranger spent most of its life as a rental truck until James Tow purchased it and turned it in to the off-road beast you see here.
Clayton Cushman, the master of metal at Cushman Customs, built the Ranger's custom chassis from 2×3-inch rectangular tubing, with rocksliders cleanly built into the design.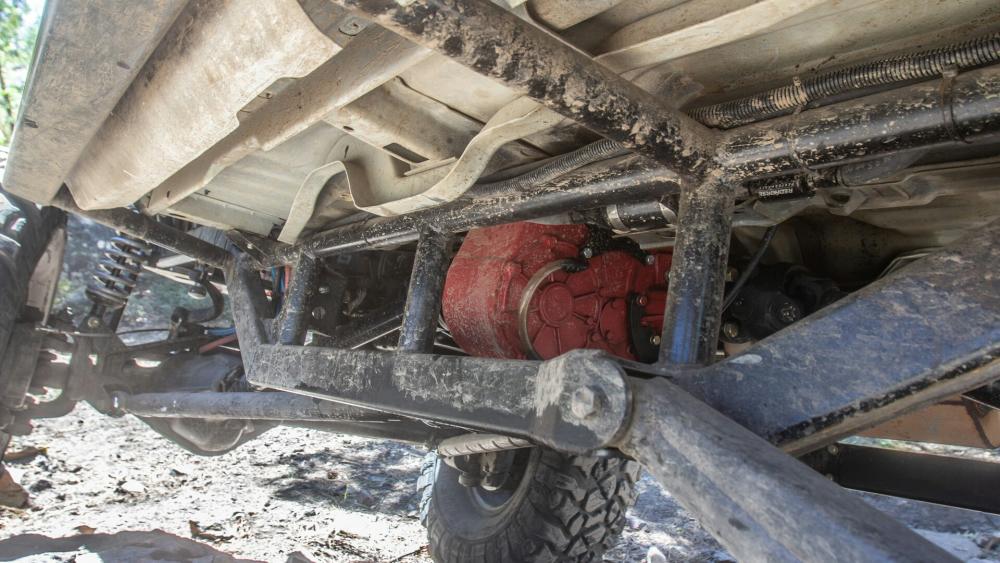 James is working with the tested-and-true pairing of a front Dana 60 and a 14-bolt rear axle. The rear has an Artec truss, 5.13 gears, and gets additional traction from a Grizzly locker, and more from Yukon Gear & Axle. Inside the front axle are a set of chromoly axleshafts, 5.13 gears, and a Yukon Zip locker. There's also a front truss from Artec and a full hydro steering setup.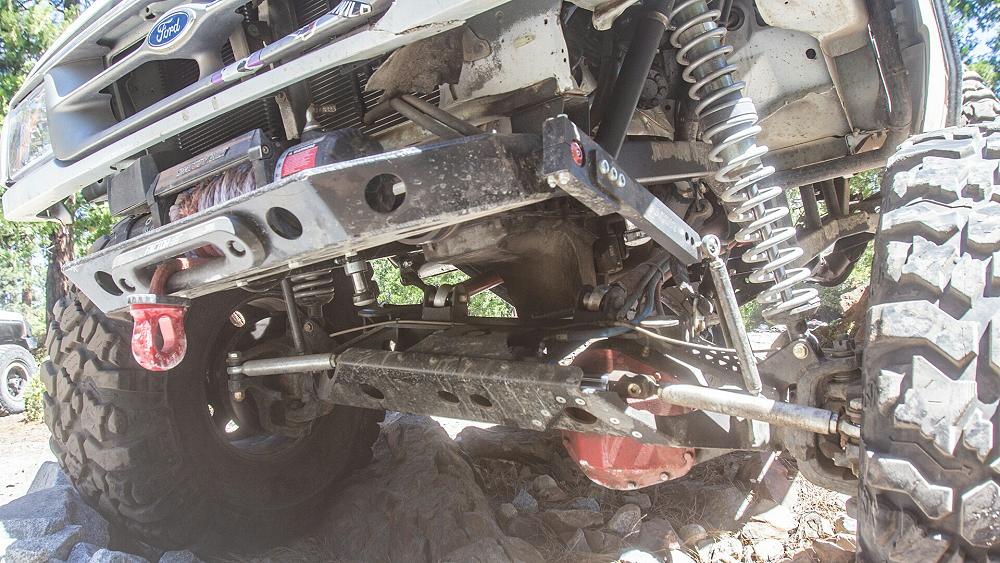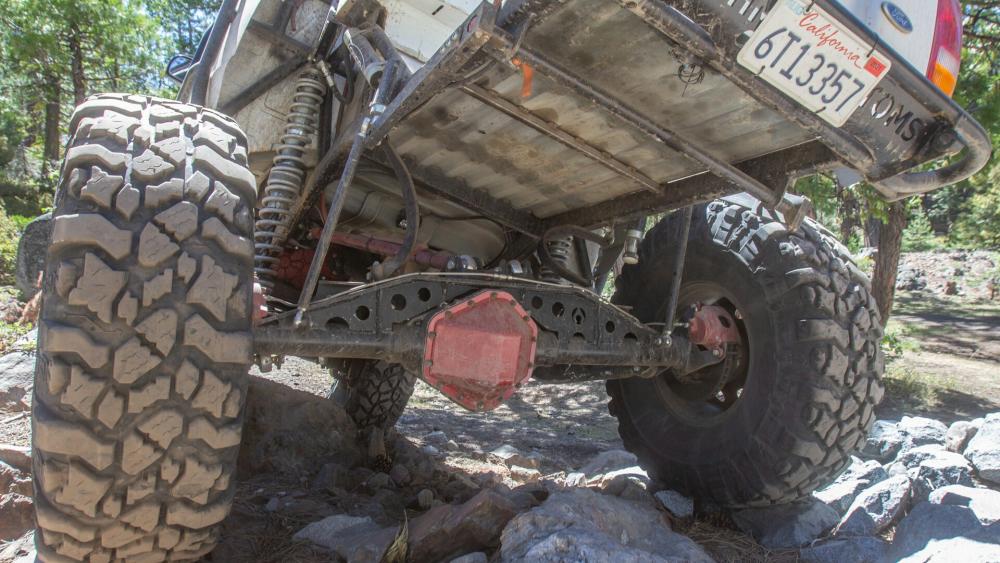 James grips the rocks with 41.5-inch Pit Bull Rockers stretched around his 17-inch beadlocks.
James sourced his 5.3L Vortec V-8 from a GMC Yukon and added a Terminator EFI system from Holley, a Standalone wiring harness, and much more under the hood.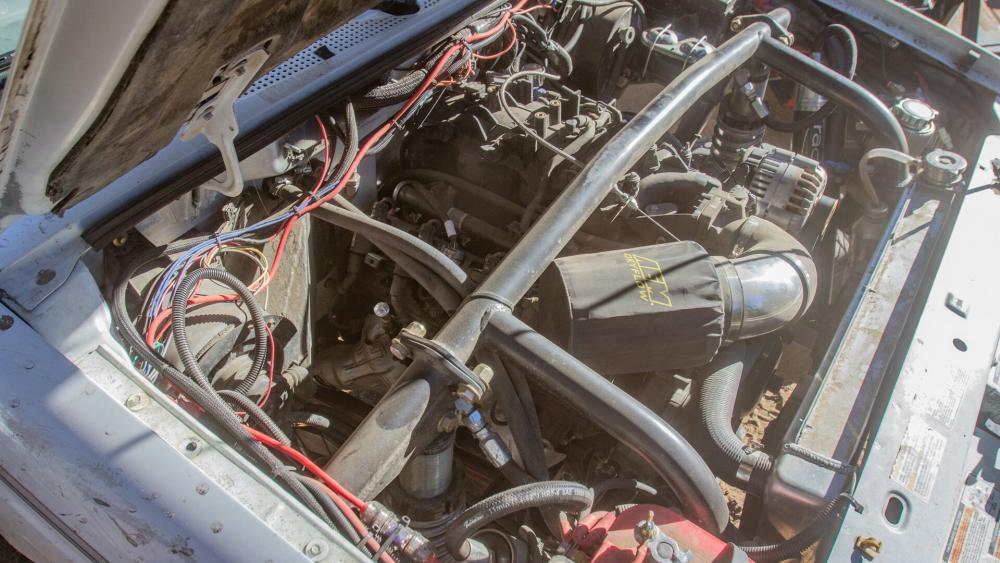 The V-8 pumps its power into a 4L60 before it's split up at the NorthWest FabWorks NP205 with a BlackBox underdrive.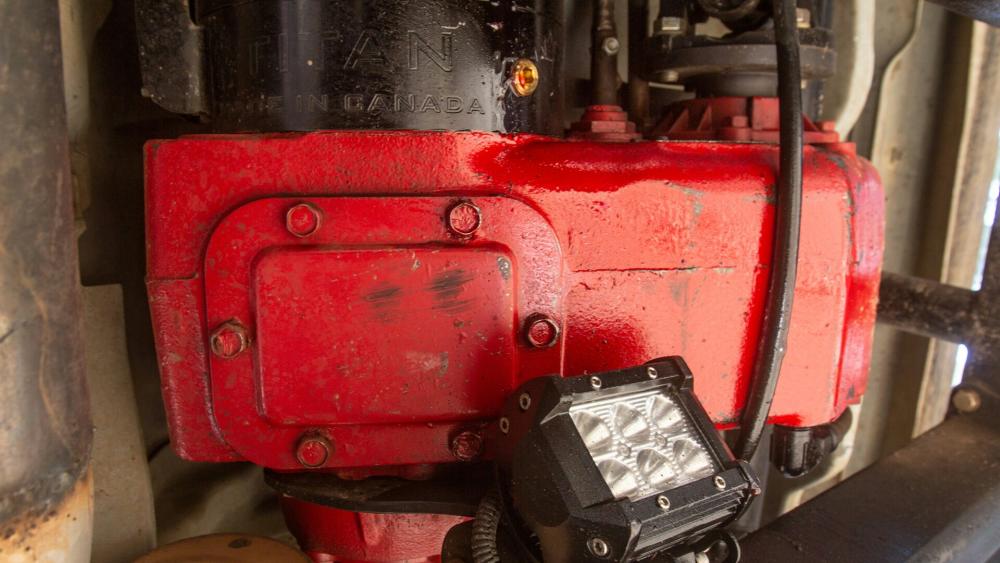 Radflo 2.5×14 coilovers and bumpstops live at each corner of the Ranger. Trailing arms from RuffStuff Specialties and a pair of triangulated uppers link the rear axle to the frame. Up front you'll find RuffStuff Heim joints connecting the four-link arms to the frame and axle, and James runs a TK1 Racing sway bar at each end of the truck.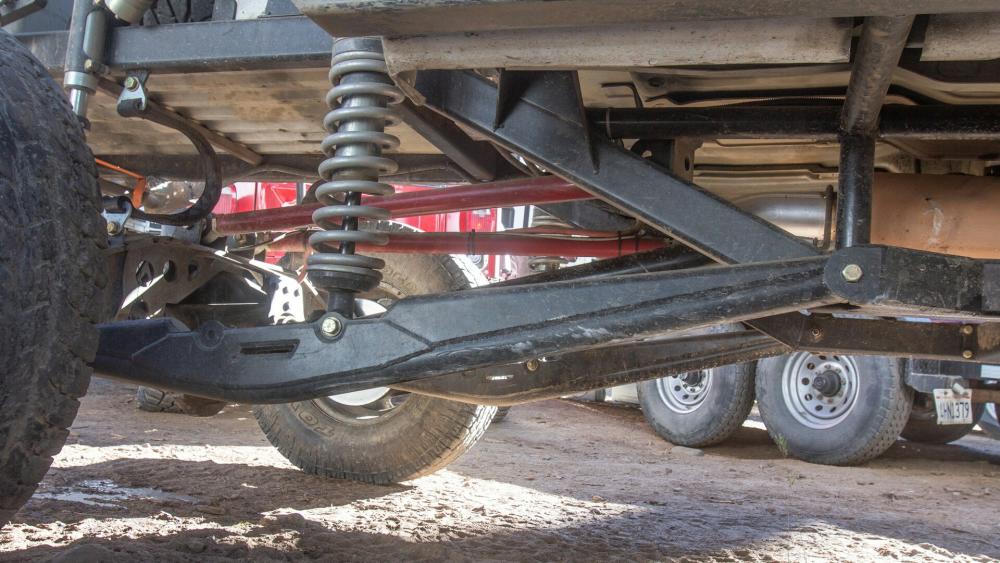 Up front, the bumper is low-profile and cleanly tied into the chassis, and it sports a Smittybilt winch with synthetic line and a Factor55 fairlead and thimble.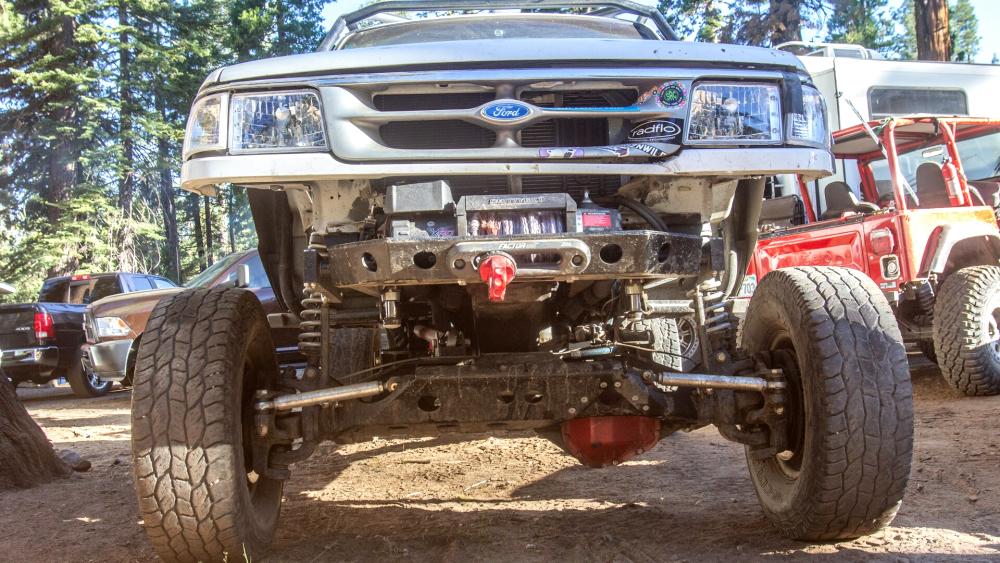 The rear tube bumper is also built into the chassis and keeps the bed overhang from crumpling when descending ledges.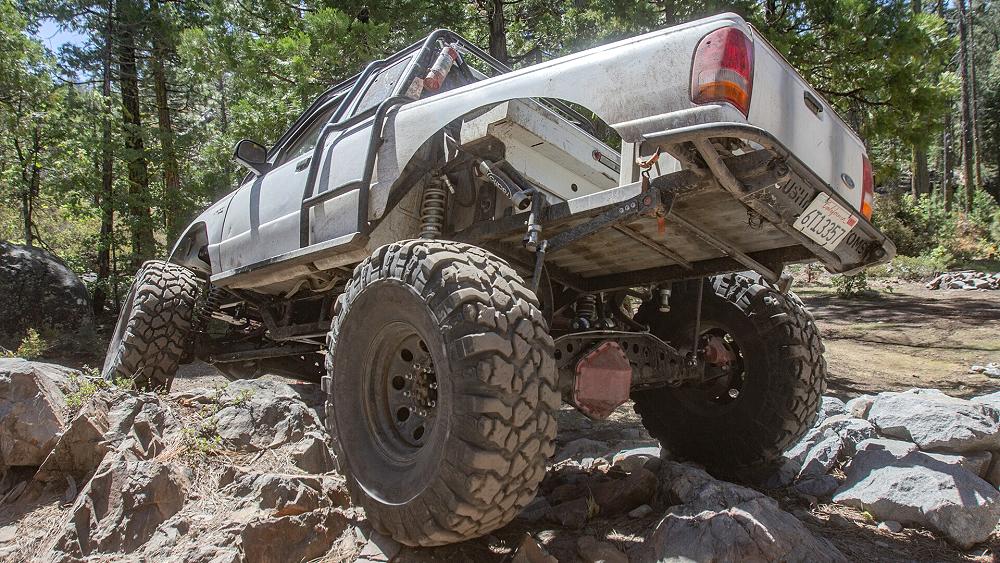 There's a full rollcage built from 1.75-inch-diameter DOM tubing tied into the chassis. Seats are from PRP Racing, and the shift levers have been worked into a custom-built center console.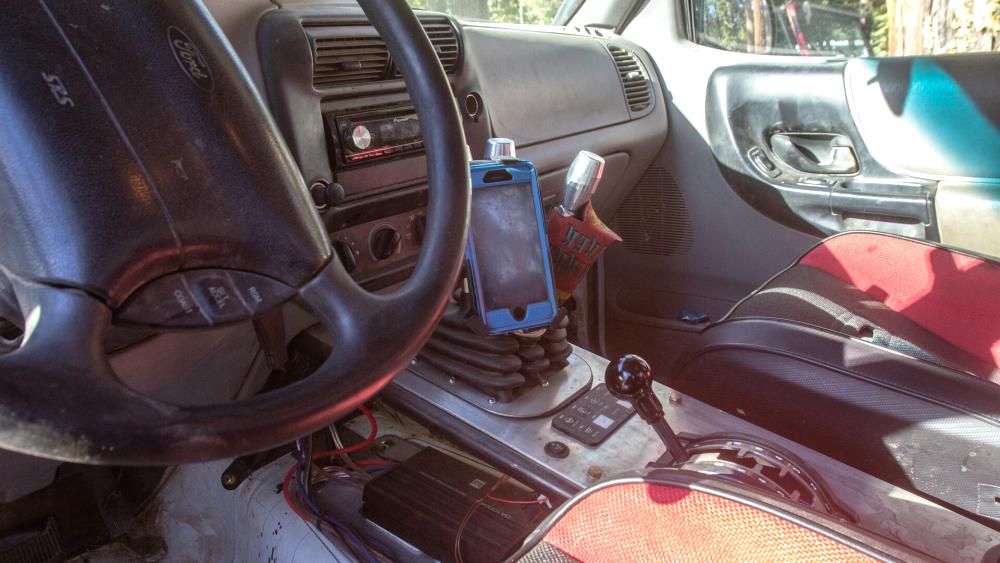 Don't worry, it's functional, even after the bed was dovetailed. There's even room for the cooler, toolbox, and fuel cell.