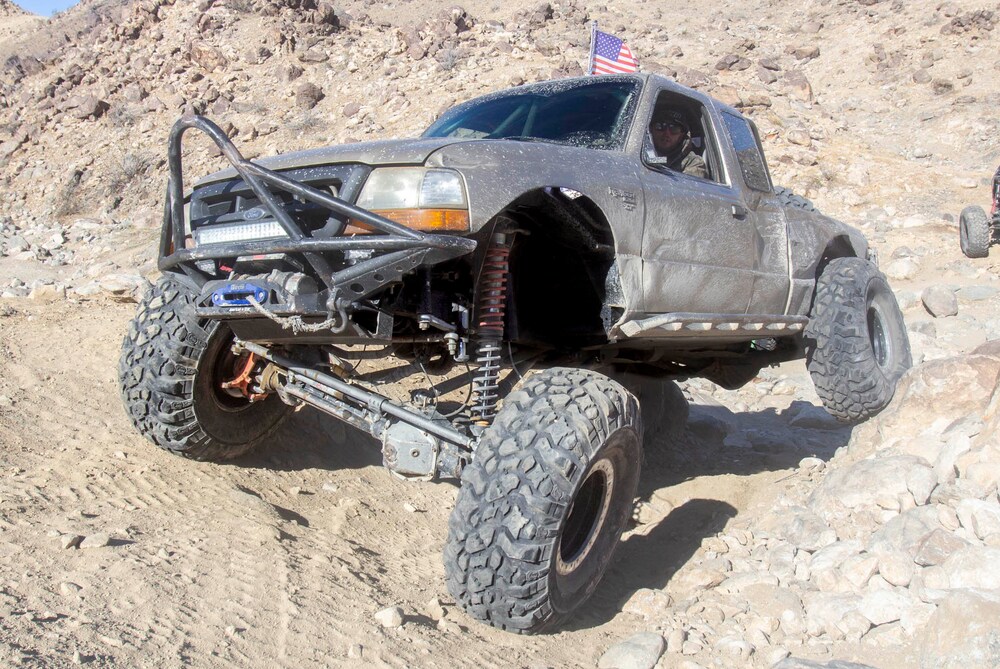 Tim Nichols 1999 Ford Ranger 4×4 had a life similar to many of our readers trucks. It received a 4-inch lift, an Explorer 31-spline 8.8-inch axle, and 35-inch tires. After destroying some CV shafts and rack and pinion assemblies, the Ranger found itself with a Dana 30 straight axle from a Jeep Cherokee under the front.
I've never been a fan of the Dana 30 swap. They're not much stronger than the Ranger axle, and if you're going to go through all that trouble, you should at least upgrade to a Dana 44. Tim busted the ring & pinion in the Dana 30 leaving him with 2WD, and then hydrolocked the stock 4.0L engine.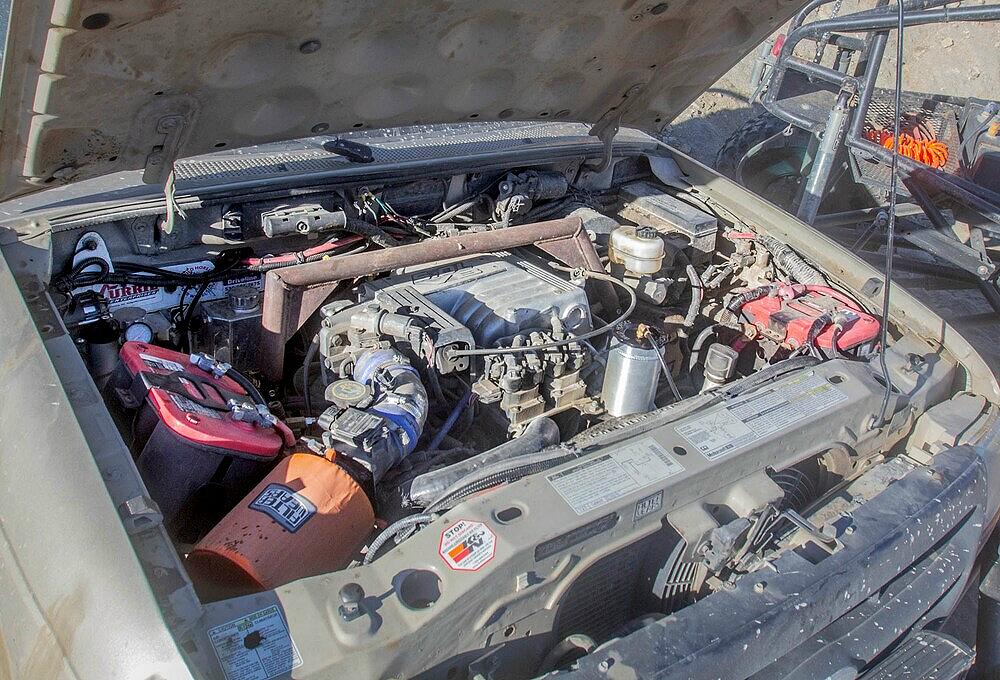 Realizing it was time for some serious upgrades to this off-road rig, Tim swapped in a 5.0L V8 from a Ford Explorer along with the stronger 4R70W automatic transmission. The 5.0L received new headers, Screamin' Demon ignition, SCT tuner, and a 100-shot of nitrous.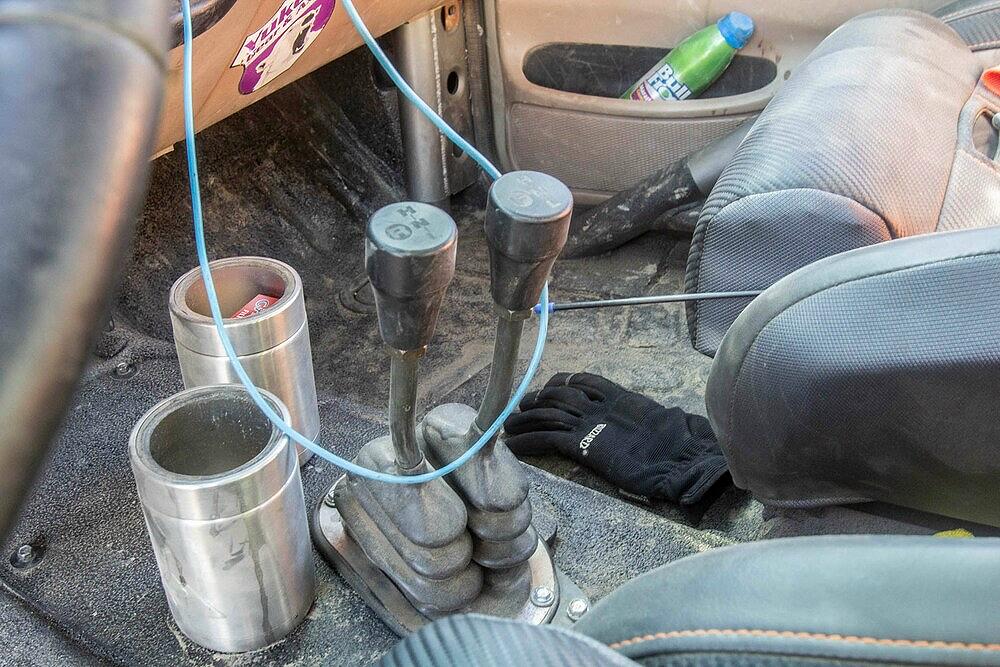 The 4R70W transmission sends power to an Advance Adapters Atlas two-speed transfer case where the 4.3:1 reduction gears give him the slow-speed crawling capabilities he needs.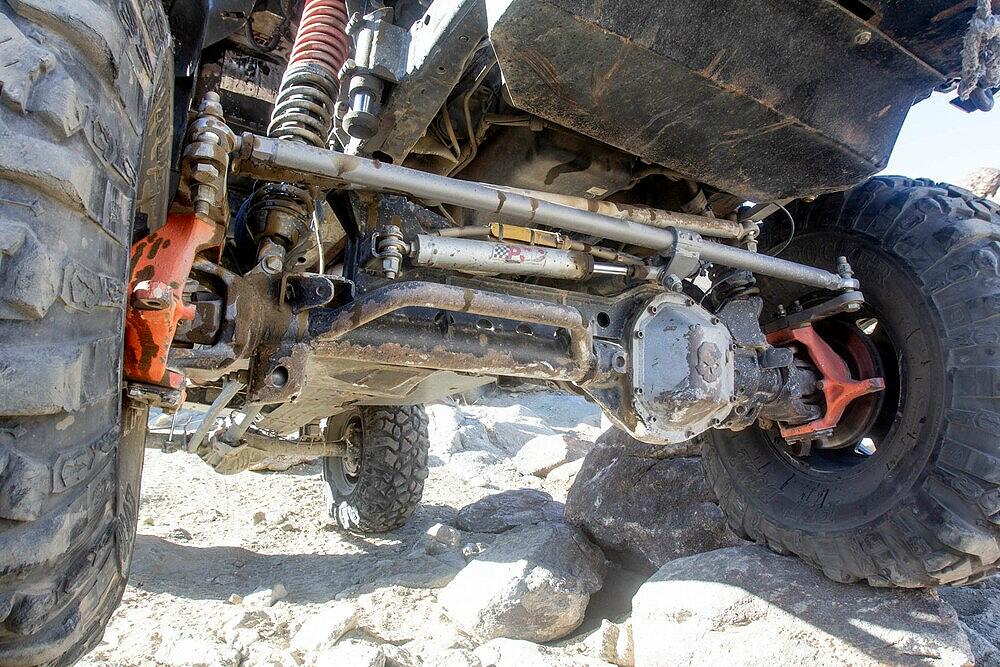 Driveshafts from High Angle Driveline sends power down to a Ford King Pin Dana 60 front axle and a Chevy 14-bolt in the rear.
The front Dana 60 is loaded with Super Joints, chromoly inners and outers, Hardcore hubs, Zip Locker, Reid Racing knuckles, bronze bushings, Artec truss kit, 5.38:1 gears, and a Ballistic Fab differential cover. Steering is handled by a Toyota steering box and PSC Motorsports 8-inch hydraulic ram kit complete with a pump and reservoir.
The front suspension is a custom three-link with F-O-A 2.5-inch coilovers mounted to custom towers allow for 14-inches of suspension travel, and F-O-A 2-inch bumpstops prevent harsh bottom-outs.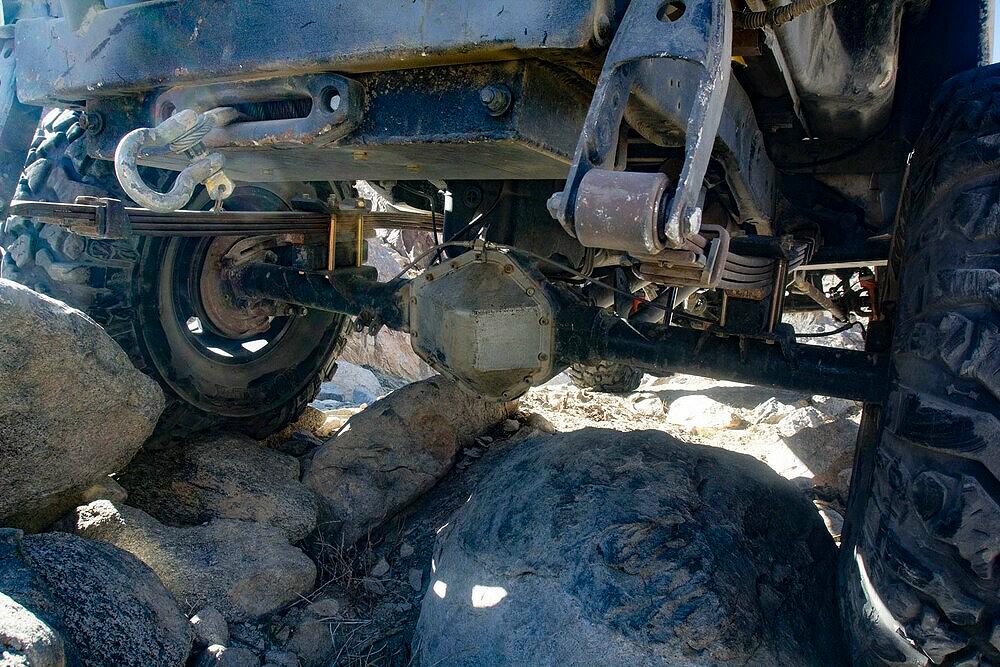 The 8.8-inch rear axle was replaced with a Chevy 14-bolt with 5.38:1 gears, welded side gears and a RuffStuff pinion guard. Tim employs 63-inch Chevy leaf springs, relocated hangers, and 2.5-inch lift blocks to locate his axle and support the truck while Fox 2.0 shocks damp movements.
The Ford Ranger now rides on 42x15R17 Pit Bull Rockers mounted on 17×9 Battle Born Bootlegger beadlocks.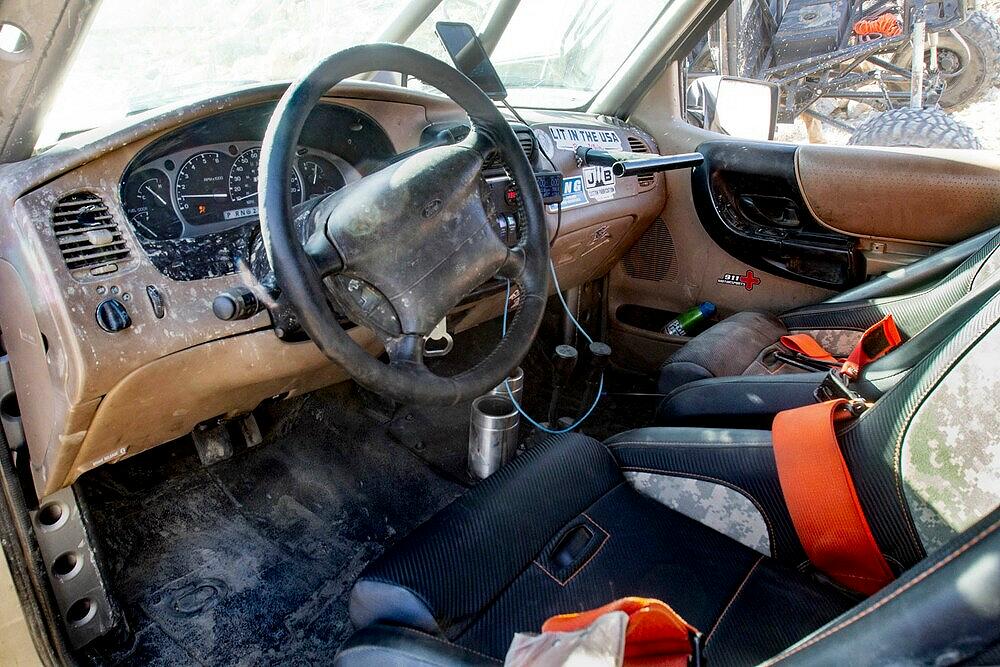 PRP Comp Elite heated seats and 5.3 five-point harnesses keep Tim and passengers secure while inside the cab. The Ranger has a full rollcage from Tranzition Engineering Designs, which is made from 2-inch-diameter, 0.120-inch-wall tubing, tied to the frame in (16) places and bolstered with dimple-die plates.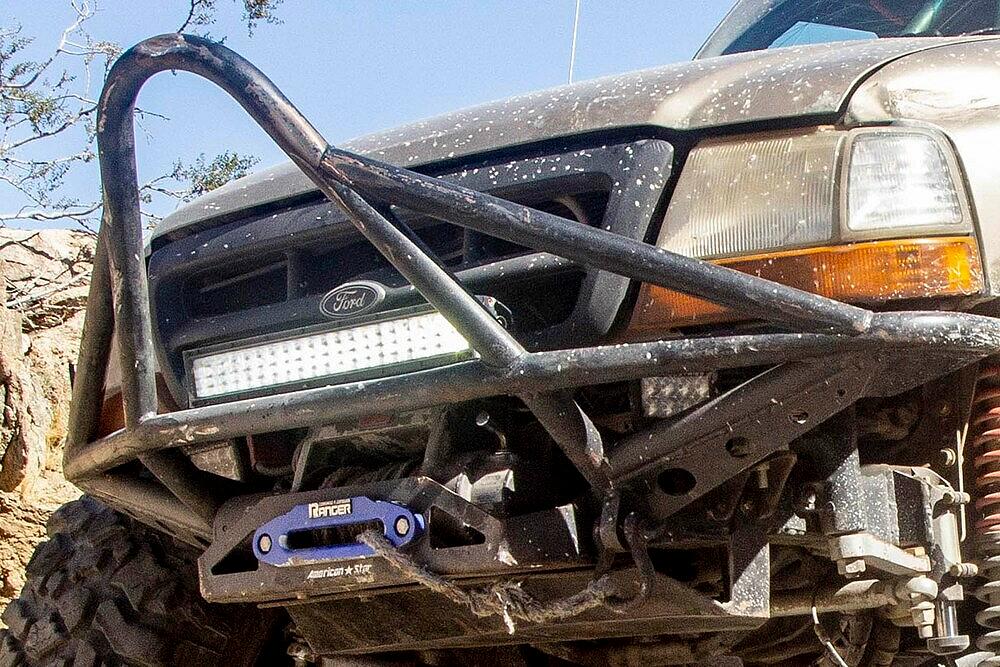 Tim fabbed the front bumper to house his Warn XD9000i winch, a pair of LED light cubes, and an LED lightbar.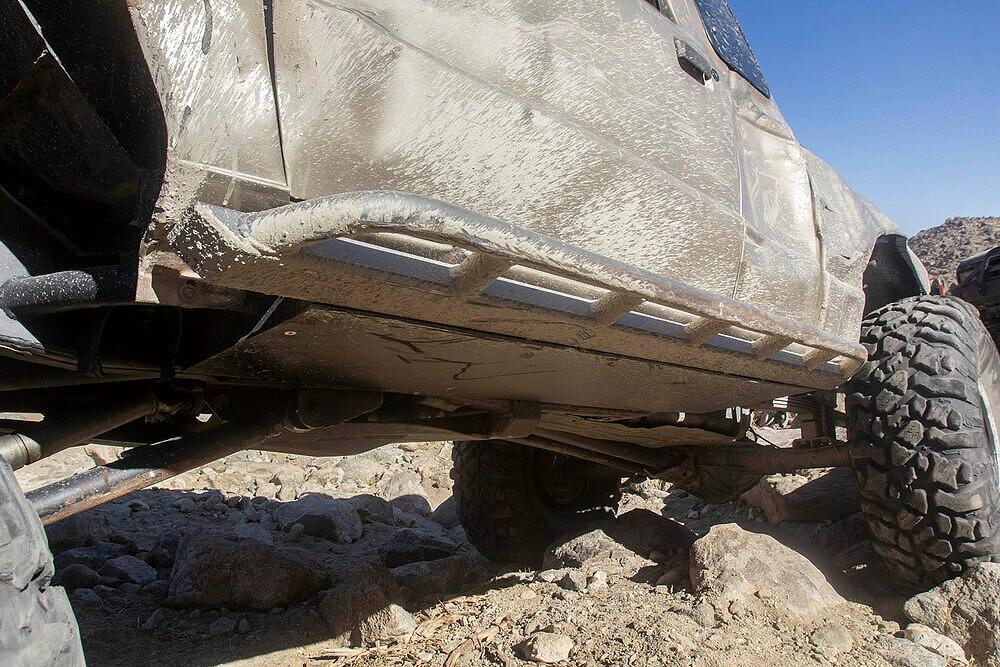 The Ranger received custom fabricated rock sliders that are welded straight to the frame and defend it from attacking trail obstacles.
In the rear, a Smittybilt 8,000-pound winch hides under the tire carrier for rear recovery duties.
Tim took 13-inches out of the bed and the frame and added extra brawn to the Ranger with 3/16-inch plating throughout the frame with extra reinforcement on the outsides of the framerails.