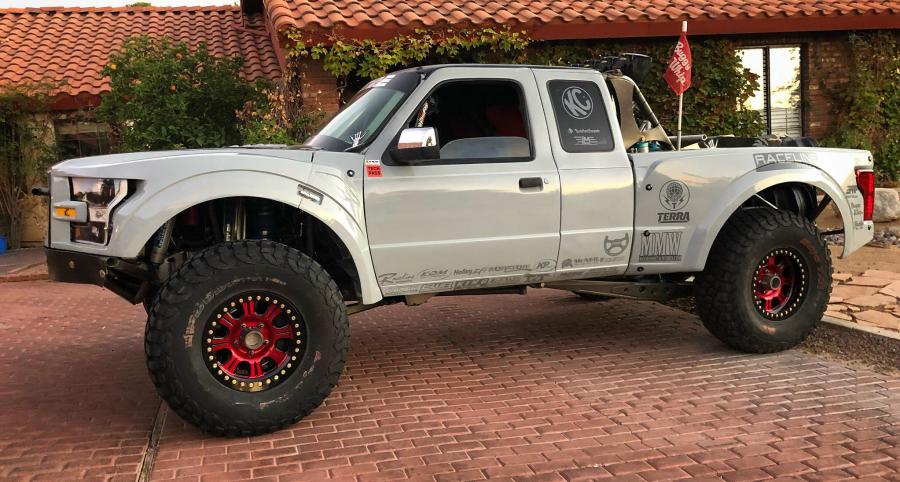 Darren Parsons posted his Ford Ranger project in our forum back in 2012. A lot has changed since then. Like many projects, they are always evolving.
Looking at this Ranger, it may be confusing as to what it really is. It started life as a 1993 Ford Ranger. It was updated with fiberglass body panels to give it a 2004 and newer look, and then eventually transformed in to 2017 Ford Raptor thanks to a one-piece fiberglass front clip, and updated fiberglass bedsides. Note how the body lines from the 2017 Raptor and the Ford Ranger all come together in the new fiberglass. You can get your own fiberglass Raptor kit from companies like McNeil Racing and Fiberwerx, and basically convert your 1983-2011 Ford Ranger in to your own Raptor.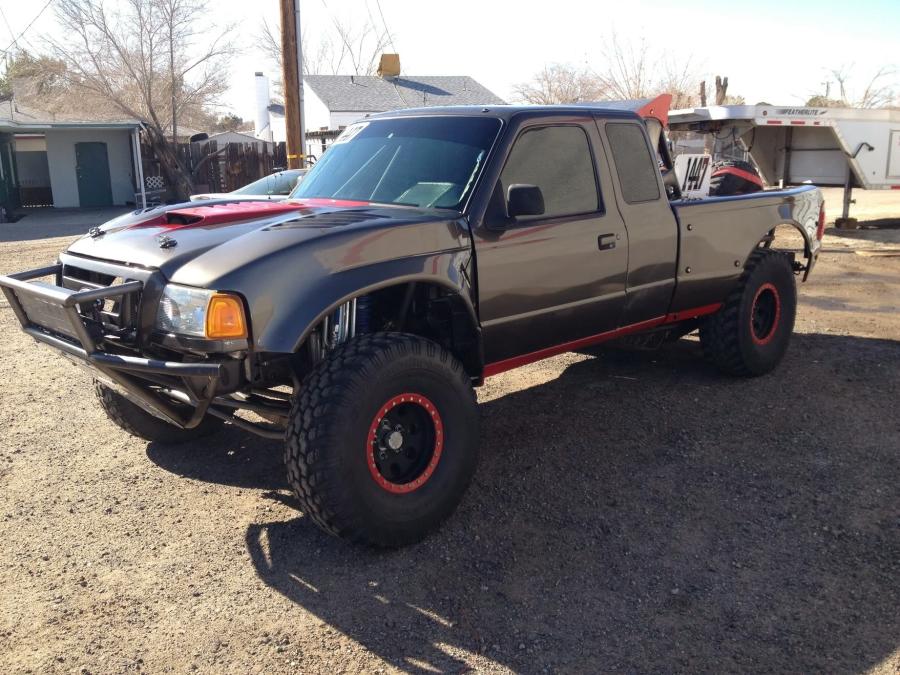 How the Ranger looked in 2012
This is more than just a 1993 Ford Ranger with fiberglass body panels. Darren used the frame from a 1969 Ford F-100 so he could get the longer Ford I-beam (2WD) suspension. A Mullenix Racing Engine LS7 backed by a TH400 sends power to the 40-spline Sandy Cone rear end. The rear axle is located by a 4-link suspension, and the front and rear rides on coilovers.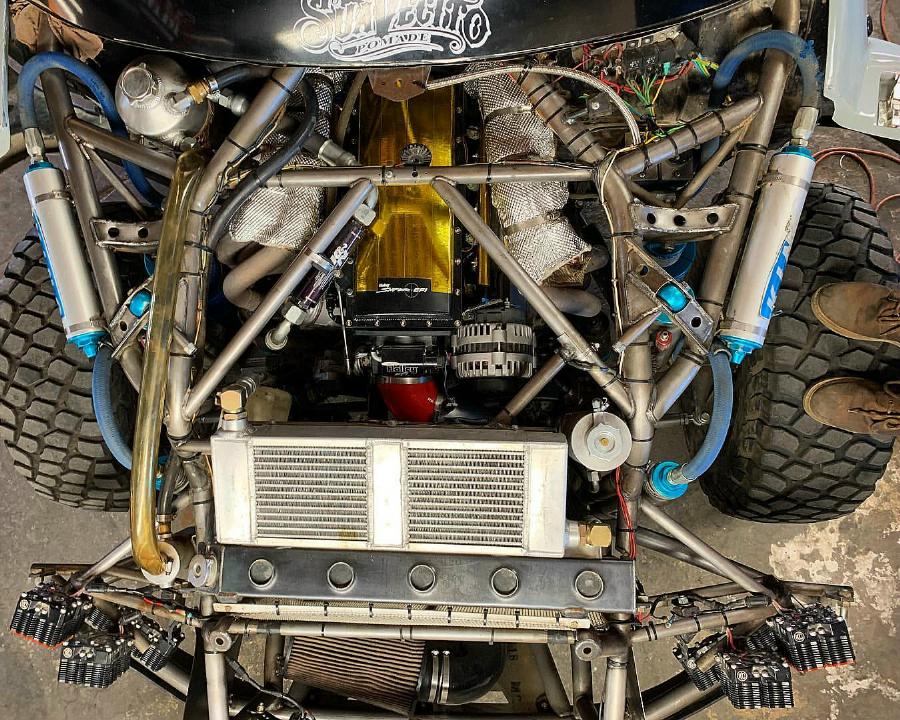 In 2012, Darren described the truck by saying:
I've had a successful rookie year of racing it this year, currently leading SNORE 1450 points, with one 10th (blown motor) followed by three wins in a row now! the truck is proving to be as bulletproof as we designed it! It was built by MooresMetalWorks.com off the California central coast. It has 397 rear wheel horse power, and about 550hp at the crank, followed by a built TH400 and full floater 40 spline Sandy Cone rear end. The front end is a custom built J-arm setup, utilizing Newline Beams, bumped and strapped at 21″ of travel, with 3×16″ Fox 4 tube bypass, 2.5×14″ Fox coilover, and 2.5X4″ Fox bumps, and custom Threat swingset steering. Rear is a custom MooresMetalWorks 4-link bumped and strapped at 28″ with 3.5×18″ Fox 5 tube bypasses, 2.5×16″ Fox coilover, and 2.0×4″ Fox bumpstops. The neat part about this truck is that since it's registered as a 1969 F-100, it's fully street legal, and I consistently drive it to work and around whenever I feel like it. The interior as pictured above is fully intact, and the cage is ran within the paneling, giving it a real clean look. I try my very best to keep it clean and appearing its finest at all times! BUT I'm not afraid to go win races doing whatever it takes to get the job done, and I've had a TON of fun doing so!
Some of that info is probably outdated. I do know that Darren is running 4.0×18 King Shocks in the rear now, and that he's using MMW Racing front axle beams.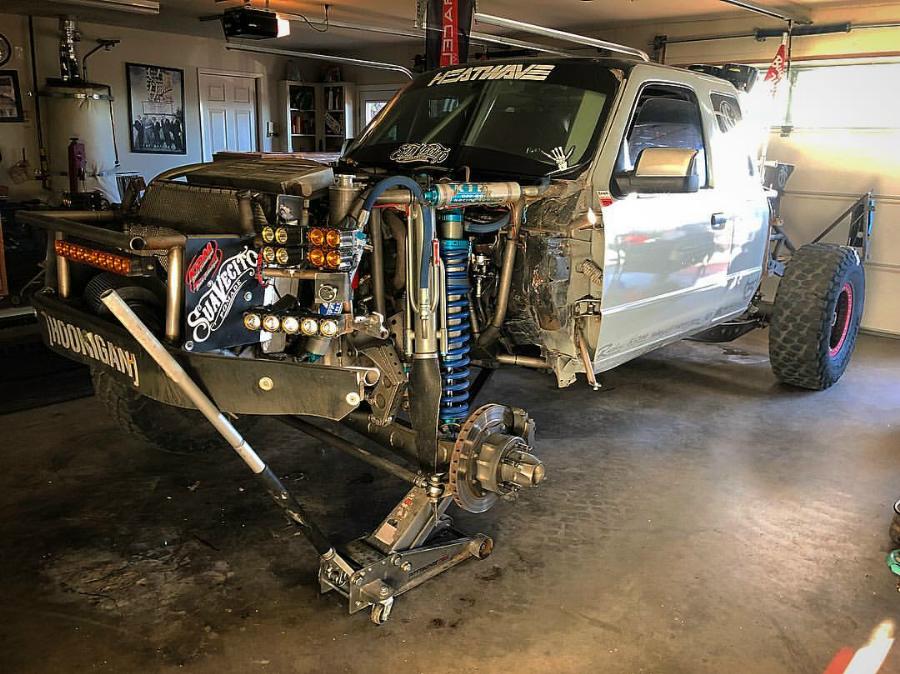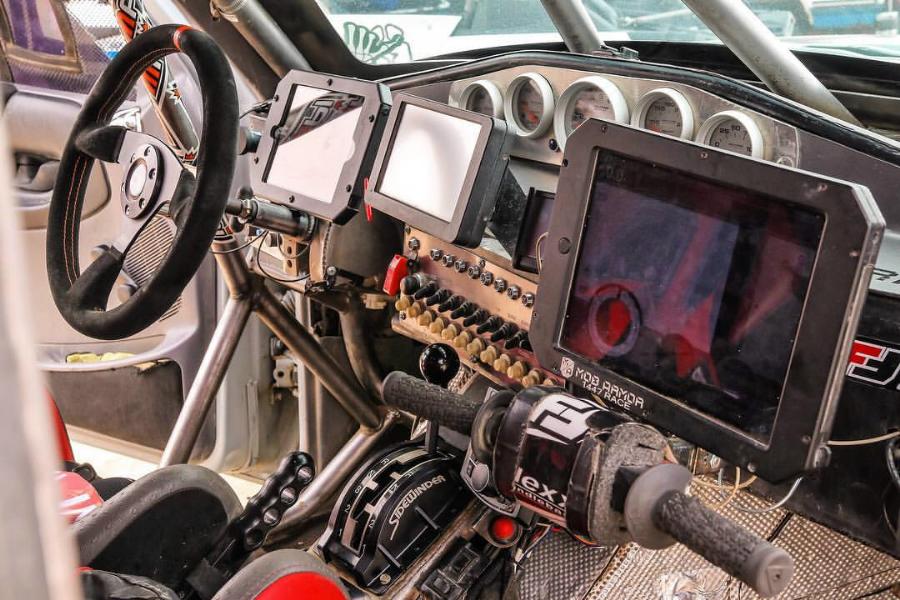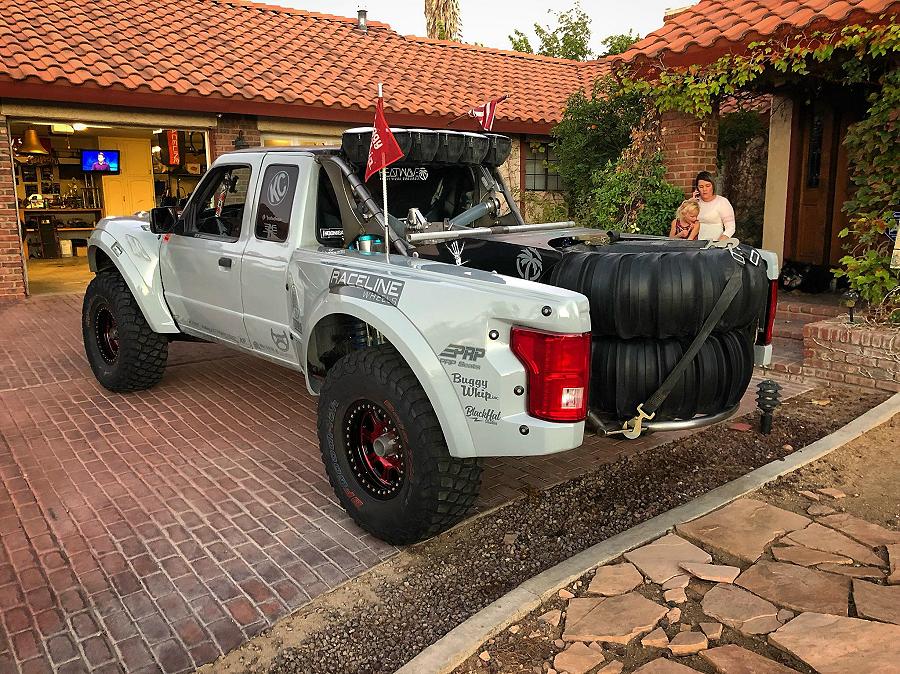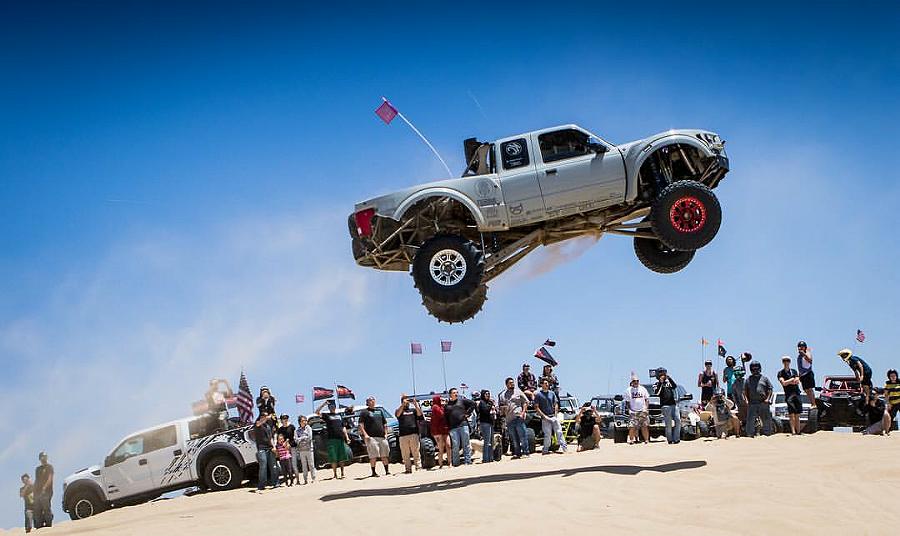 Links:
TheRangerStation Forum Submission
Videos:
Both of these videos are worth watching, and will give you a lot of insight about the truck, Darren, and how the truck came to be.
Photos:
Click the photos to enlarge – click the arrows to load more.