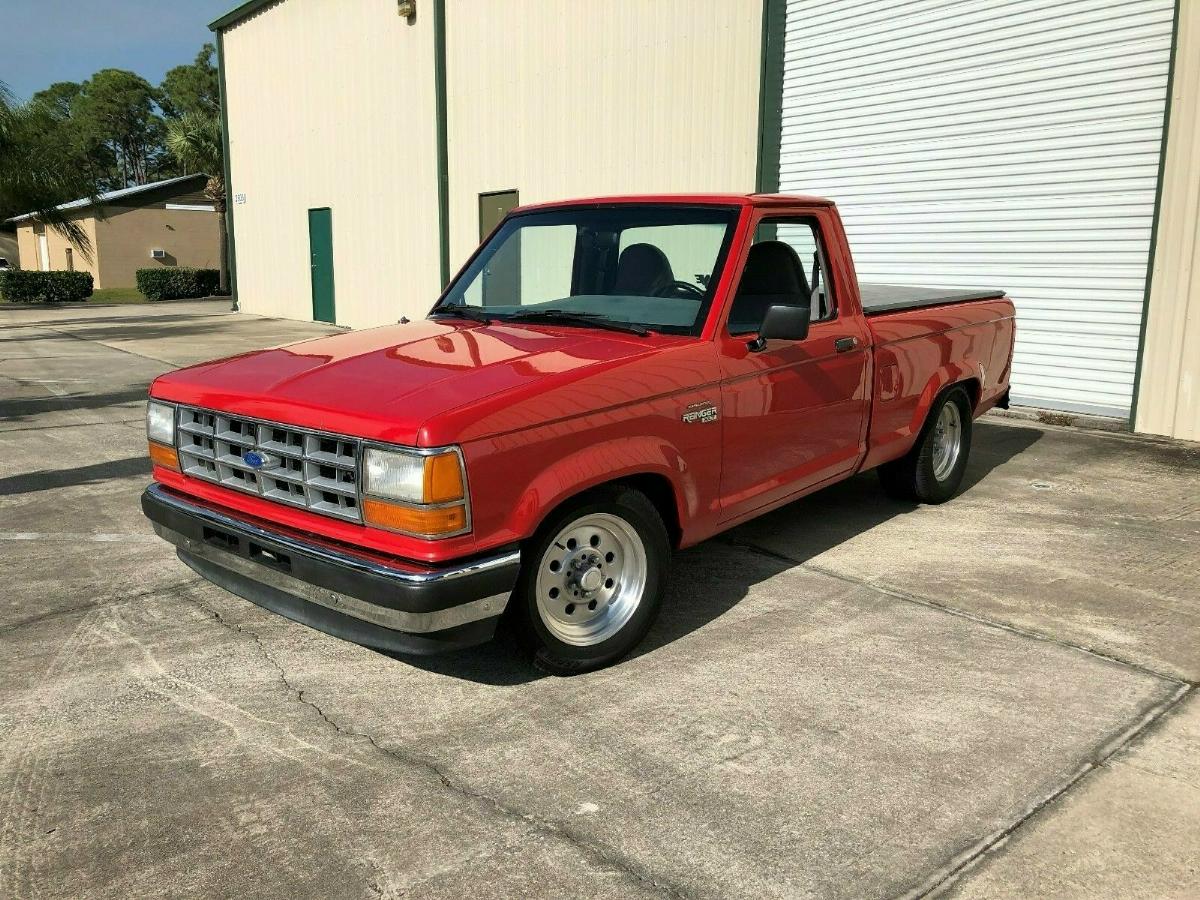 Once in a while I like to look and see what I can find on Craigslist, Facebook Marketplace, and ebay. Sometimes you can find some pretty cool project vehicles.
This 1992 Ford Ranger was recently listed on ebay in February, 2020. It doesn't look like much from the photo. A pretty clean red Ford Ranger with some chrome wheels, and a bed cover.
The real surprise comes when you open the hood.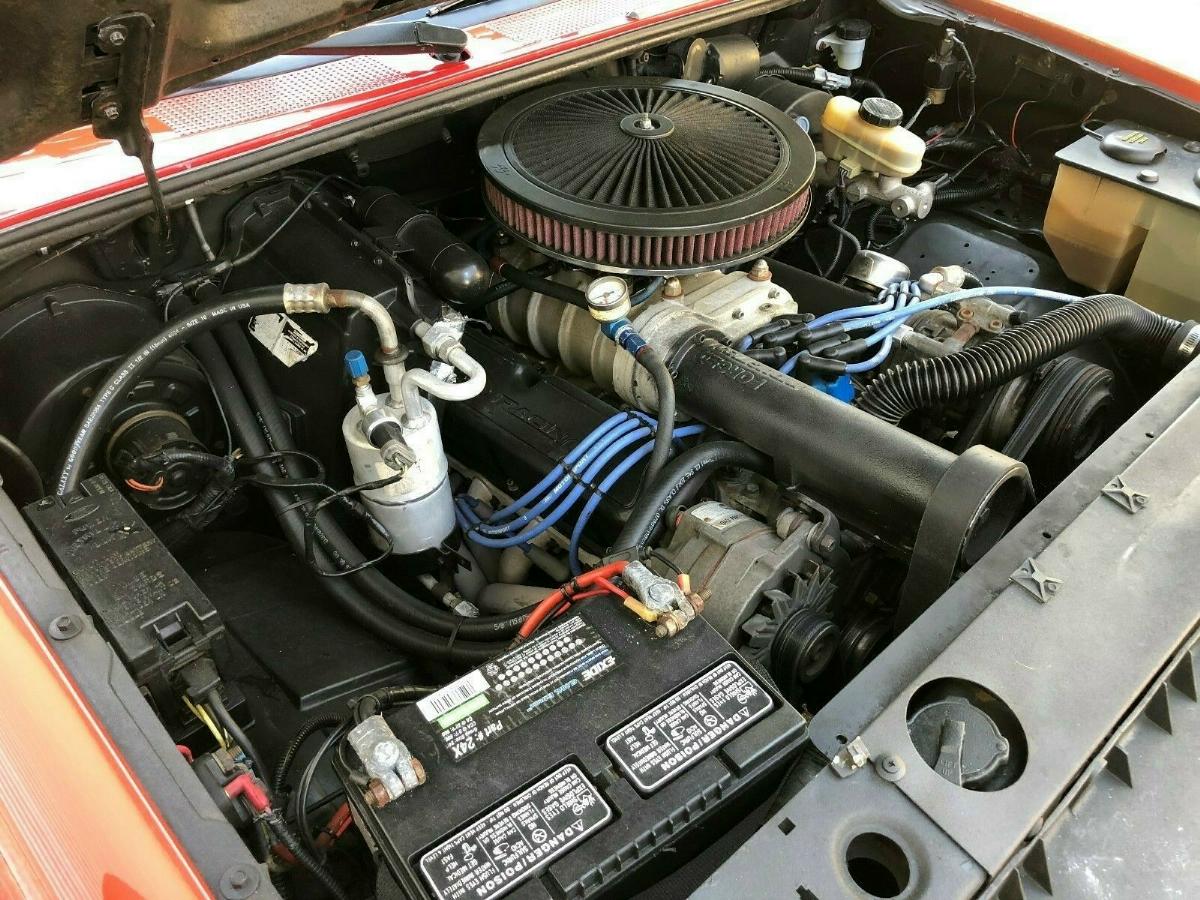 Under that red hood sits a Ford Racing 302 crate engine topped off with a Weiand 174 Supercharger. Whoever put this truck together wasn't just interested in going fast, because as you can see, they kept the Ford Ranger air conditioning. How cool is that?
Power from the engine passes through a Tremec 5-Speed manual transmission to a Ford 9-inch rear axle.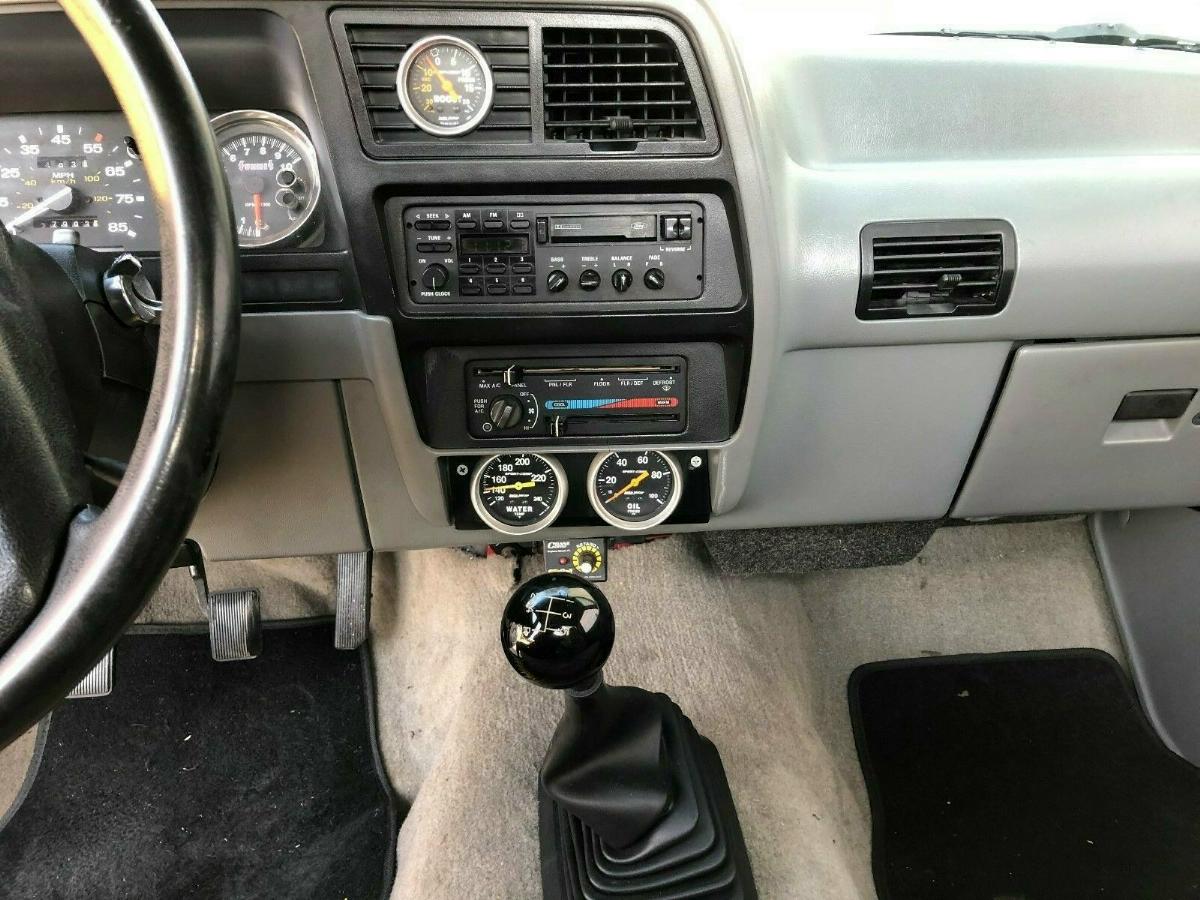 The inside has been equipped with a Tachometer and Boost gauge, as well as a Water Temperature and Oil Pressure gauge. You can also see the Crane Cams ignition retard controller just in front of the Tremec's shifter.
The seller describes the Ranger as a:
'92 Ford Ranger short bed with a supercharged Ford Racing 302ci crate engine, Tremec 5 speed transmission and 9″ posi rear end. This truck runs and drives great, very fun and easy to drive with A/C, power steering and power brakes. Cruises nicely at highway speeds but will also burn rubber with ease if you want it too. Extremely well built for Crane Cams (according to the previous owner), the craftsmanship and quality of the build is impressive, clearly professional. The body and undercarriage are in great condition, the paint is not perfect but it is nice (misc. blemishes here and there but overall shows great), the interior is nice but not perfect, gauges and directionals work, this truck is ready to drive. Mileage may vary as the truck is still driven on nice days, true mileage is unknown.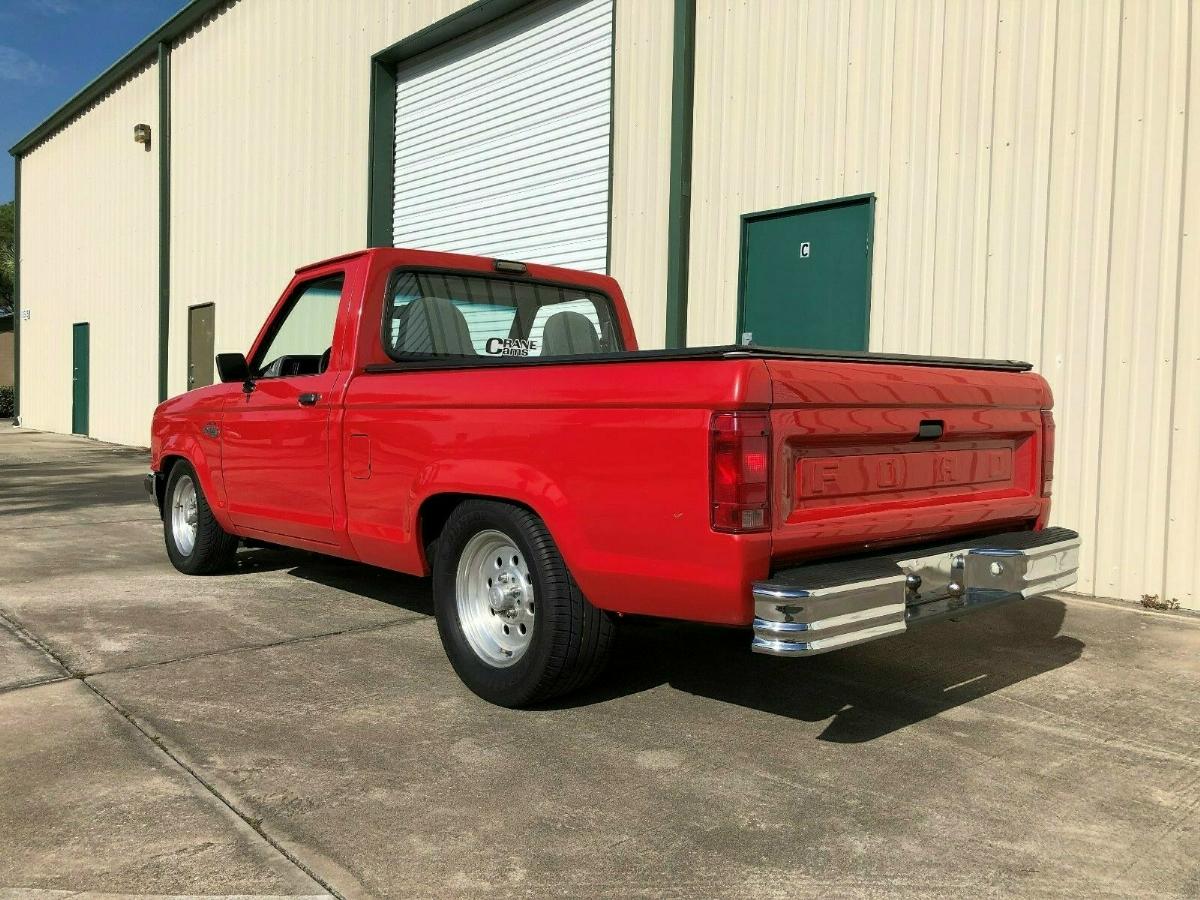 The Ranger was listed for $13,900, but it doesn't look like it sold.
See the Original Listing
Specifications:
1992 Ford Ranger short bed
Ford Ranger 302 crate engine

Weiand 174 Supercharger

Tremec 5-Speed manual transmission
9-Inch rear axle
More Photos:
Click the photos to enlarge them.