A couple of months ago my wife Vanessa decided that she wanted to create her own website and sell items such as lingerie, clubwear, shoes and jewelry. This would allow her to create a side business working with the things she likes and has a real interest in.
The process involved creating a Limited Liability Company (LLC) here in Ohio and then filing for a sales tax (business) license. After much thought, she settled on the name 'Captivating Visions LLC'. It's a name that could encompass her interests of photography, lingerie & fashion, and modeling.
All of this has consumed a great deal of our time. I handled all her business filings and set up the sites online. She named her lingerie business 'Treasured Temptations'. This new online business uses Zencart. I hadn't had any experience with this type of software prior to this, so it took me some time to learn my way around it. Vanessa has been working hard adding the merchandise.
Seeing a return of the popularity of pinups, and my favorite past time of taking pictures of her (I'm as amateur as amateur photographers get), we also decided to create a site to post some of her photos. That site has been named 'VanessaJPinup.com'. Some of you may have already viewed it. No, it doesn't contain porn. Our goal is to eventually recreate some of the classic styles of pinup from the 40's and 50's.
Treasured Temptations:

Treasured Temptations will start out offering lingerie and clubwear. Shoes and jewelry will be added once she's comfortable with the sites operation.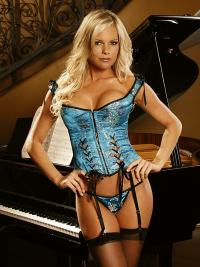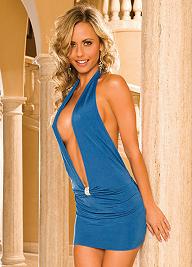 VanessaJPinup.com:

VanessaJPinup uses gallery software that lets Vanessa simply add and delete photos as she chooses, without needing to mess with html or web pages. The site is pretty much done. Now we just have to work on our photography skills.
Her Truck:
I'll just add this here because people are always asking. We'll be working on her truck over the fall and winter as money is available. Hopefully her online business will help give her some of the extra money she needs to get it done sooner.