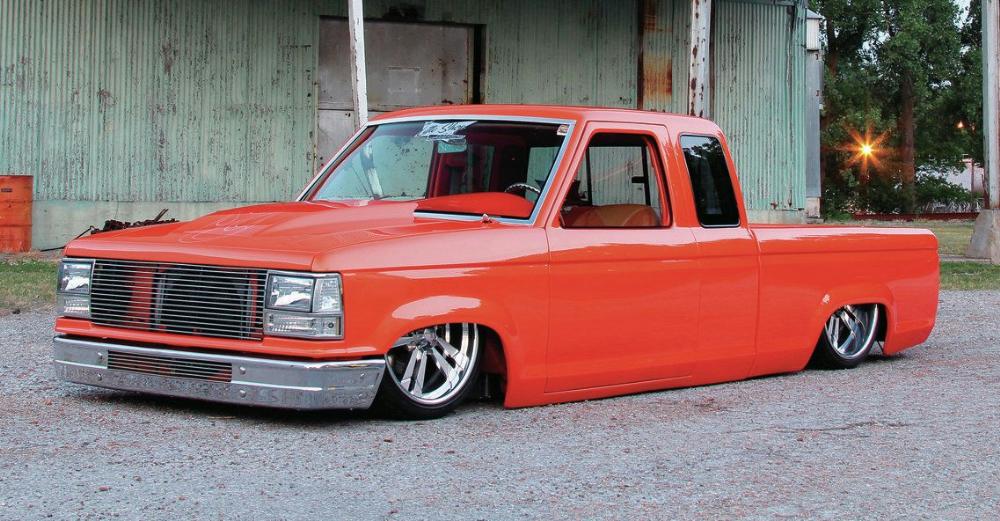 When Travis Denison was 16 years old, he spotted this 1989 Ford Ranger sitting in the driveway of his brother's girlfriend's house. The truck didn't look this nice, but the owner had static dropped it, and it sat on 15-inch Roadster 100-spoke wheels. Travis eventually managed to buy the truck for $3,000. After he graduated high school, he called Jody Hall at The Drop Shop in Pikeville, Kentucky, for a bodydrop and analog 'bag system. The truck would stay in that state until he graduated college.
Now out of college and finally having a career and good income, Travis set out to finally finished the Ranger the way he wanted. With the Ranger really showing signs of progress, Travis' soon-to-be wife gave him a four-month deadline to get it finished so they could ride in it instead of a lame limo on their big day. In that time, Travis and his small army of recruits managed to pull off the impossible, and had the Ranger finished the night before the wedding,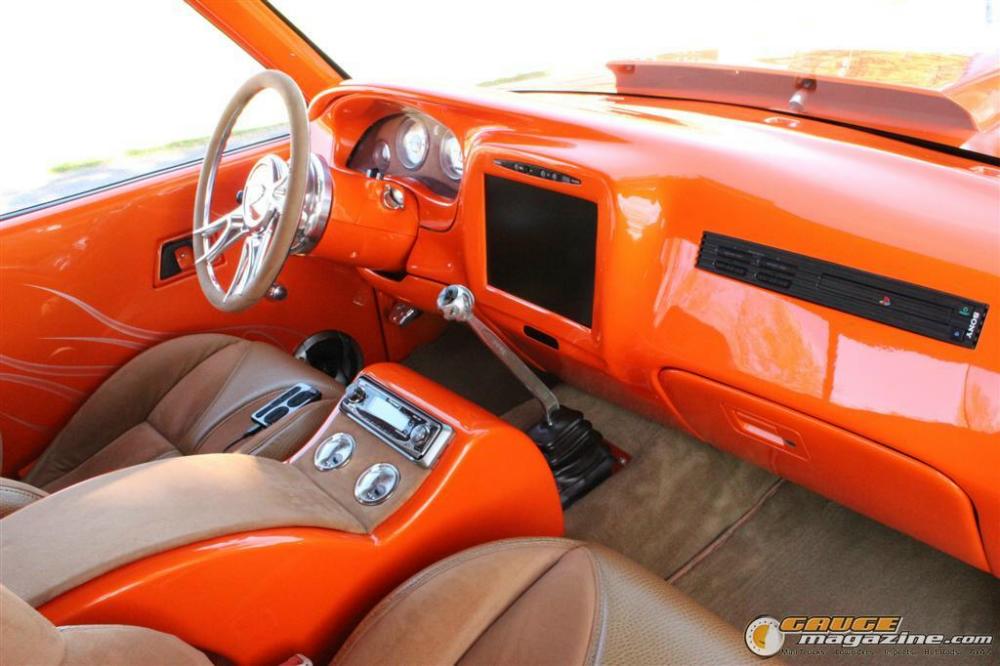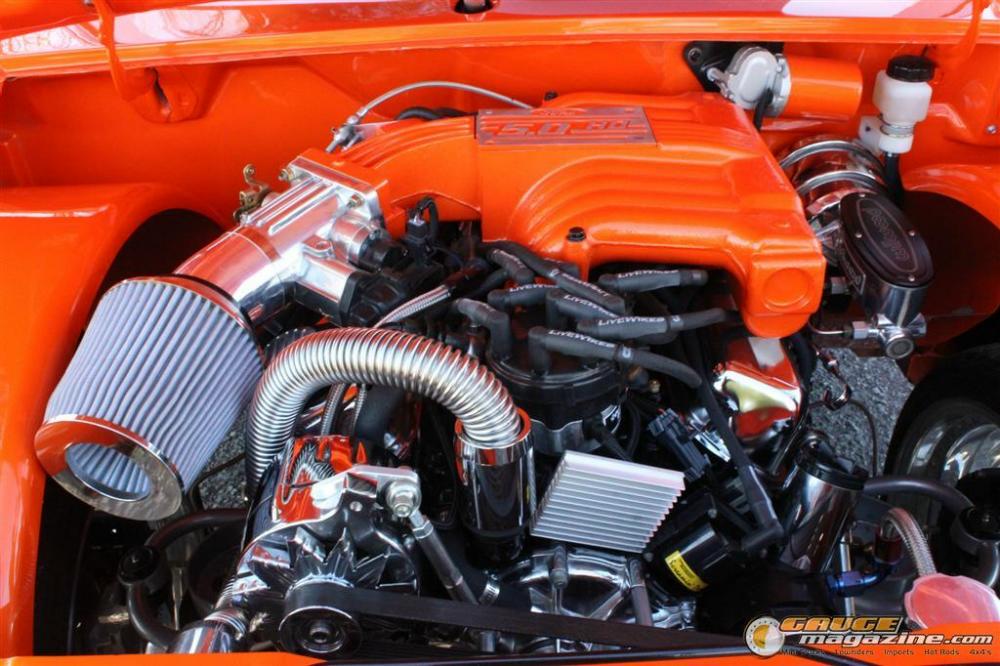 Specifications:
Rolling Attire:
Wheels: 20×8 Bonspeed Clutch (front) / 22×12 (rear)
Tires: 245/35ZR20 Dunlop SP Sport 9000 (front) / 285 / 30ZR22 (rear)
Chassis Modifications:
Suspension Front: 1992 Toyota Pickup stock spindles
Suspension Rear: LSOH triangulated three-link
Control Arms: Scratch-built by LSOH
Shocks: Chassis Tech
Compressor(s): Air Zenith OB2
Air/Hydro Accessories: Accuair E-Level system
Frame Mods: Front to rear custom 2×5 square-tube frame
Brakes: Wilwood front six-piston calipers, rear four-piston calipers
Misc.: LSOH 16-gallon fuel cell, frame suspension and components powdercoated silver
Performed By: Little Shop of Horrors, Duffee Powdercoating, and owner
Body Modifications:
Shaved: Door handles, cowl panel vents, antennae, emblems, mirrors, stake pockets, driprails, gas door, taillights, tailgate, firewall
Bodydrop: 4-3/4 inch traditional
Body Mods: Sheetmetal bed moved forward 1 1/2 inches
Bolt-ons: 2-1/4 inch fiberglass cowl hood
Performed By: Jody Hall, owner
Paint:
Brand & Colors: House of Kolor Tangelo Pearl Metallic
Misc.: Flames painted with House of Kolor Pearl White
Performed By: Marek Horcic of Shark's Customs
Interior:
Seats: 1999 Saturn SC2 seats covered in suede and ostrich
Dash: 1998 Ford Explorer fiberglassed, smoothed, and painted
Gauges: Classic Instruments
Misc.: Billet Specialties steering wheel, window cranks, pedal covers, Bentley-style carpet
Performed By: 2001 Auto Upholstery, A-Tec Upholstery, Wil Shaffer, owner
Stereo:
Head Unit: Pioneer DEH-P7600MP
Mids & Highs: Alpine Type-S
Subwoofers: Two Kicker X-XPL
Amplifiers: Kicker ZR-460 and ZR-360
Misc.: Custom fiberglass enclosure
Performed By: Owner, Wil Shaffer
Engine/Performance:
Engine: '95 Ford Mustang 5.0L High-Output V-8
Intake: Spectre
Header/Exhaust: BBK headers, MagnaFlow exhaust
Transmission: Tremec TKO 500 five-speed
Rearend Type: '99 Ford Explorer narrowed 12 inches
Misc.: Painless Performance wiring, Powermaster alternator, chrome valve covers
Performed By: Ron Hurlow, LSOH, Jon Curry, owner
Featured In:
More Photos:
Click the photos to enlarge – click the arrows to load more.