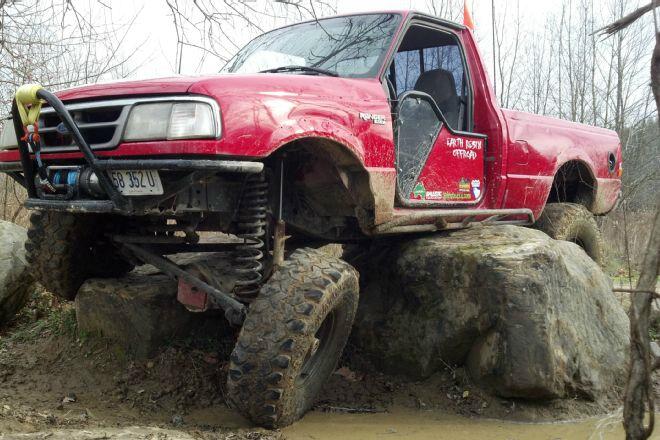 Forum Member 'Bray D' and his Ford Ranger is well known amongst our forum members. This well thought out trail rig sees regular trail duty, and Bray and his Ford Ranger even participated in the Petersen-s 4Wheel & Off-Road 2012 Ultimate Adventure.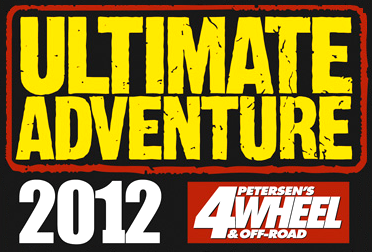 This is how 4Wheel & Off-Road described Bray and his Ford Ranger:
Bray Dierker and his brother/co-driver Brandon from north-central Illinois were the smooth operators of UA. Bray's Ranger wasn't extraordinary at rest sitting low on 37-inch BFGoodrich tires and packing a high-pinion Dana 44 front and Ford 8.8 rear, but when needed this truck tiptoed over obstacles with more grace and skill than the child of a ninja and ballerina. The Ranger flat-out works, and Bray drives it well. No trailer queen, this truck is Bray's daily driver and weekend wheeler, requiring simple tough components and a smooth operator who can drive to keep it alive all week long.
So what makes this Ford Ranger so unique? Here's the specifications:
Drivetrain:
Engine: 1997 Ford Explorer 4.0L V-6 (truck originally had a 3.0L V6)

Transmission: M5OD manual transmission

Transfer Case: BW1350/1354 doubler

Front Axle: Narrowed 1979 Ford Bronco HP Dana 44, Yukon 4340 Yukon shafts, 4.56 gears, spool

Rear Axle: 1999 31-spline Ford Explorer 8.8, disc brakes, Dutchman 1541 alloy shafts, 4.56 gears, welded

Steering: Ford power steering with custom Branik Hi-steer
Suspension:
Springs & Such: Wildhorses 3-1/2 inch Early Bronco springs up front, Chevy 63-inch leaf springs in rear with 6400 shackles, custom radius arms, approximately 5-inches of lift

Tires & Wheels: 37×12.50R17 BFGoodrich KM2s on 17×8.5 Trail Read HD Beadlocks with Slim Rings

Other: Internal cage, Bronco II gas tank, fabricated sliders and tube doors
All the custom parts (steering, extended radius arms, sliders, tube doors, etc) were built by Bray.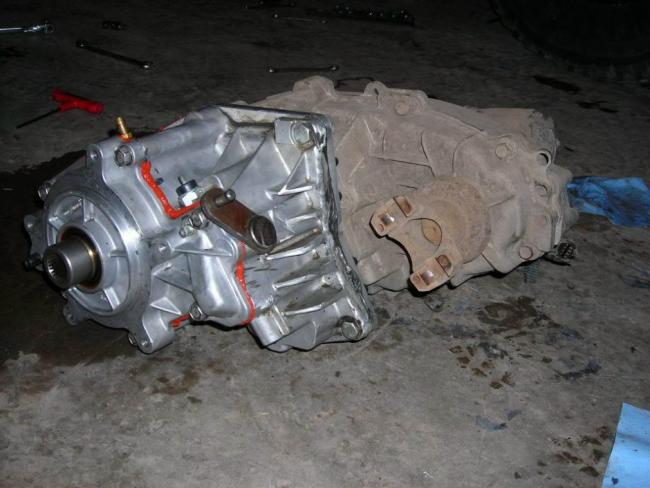 BW1350/1354 doubler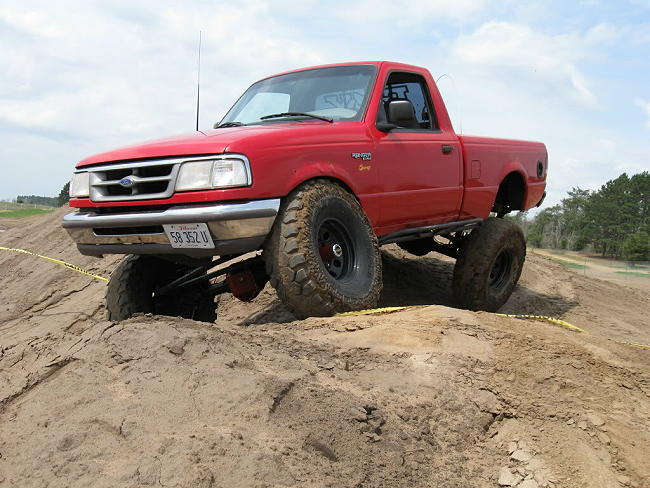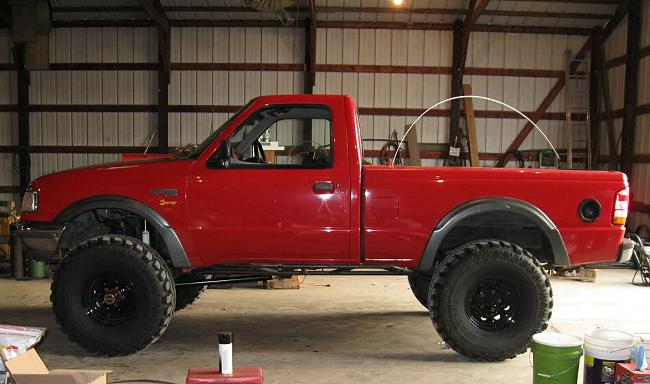 Why the extra gas cap at the rear of the bed? When Bray added the dual transfer case setup, the stock gas tank was in the way. Bray ditched it and replaced it with a Bronco II gas tank mounted behind the rear axle.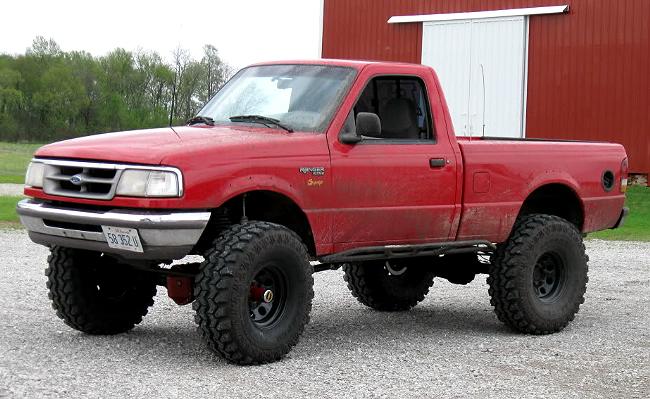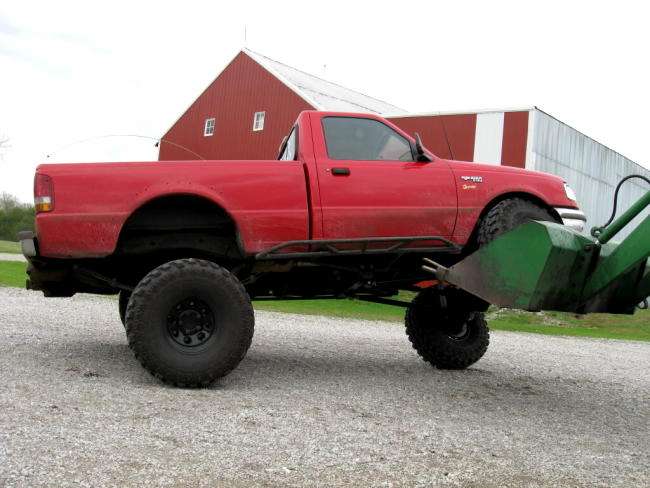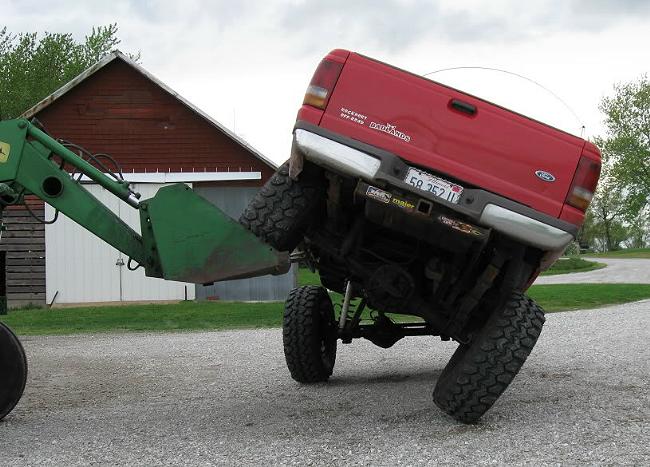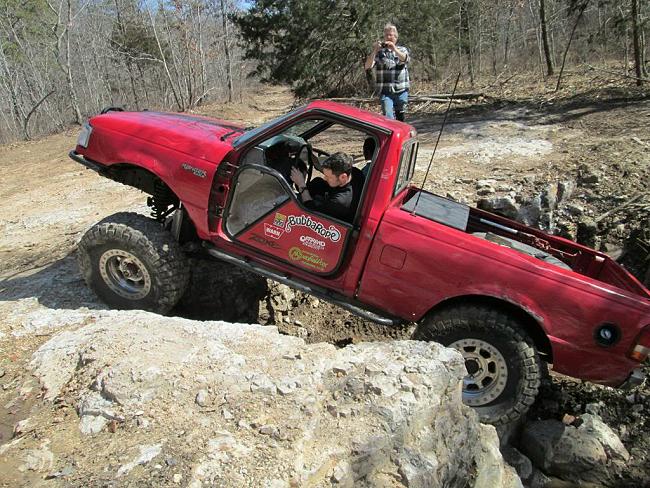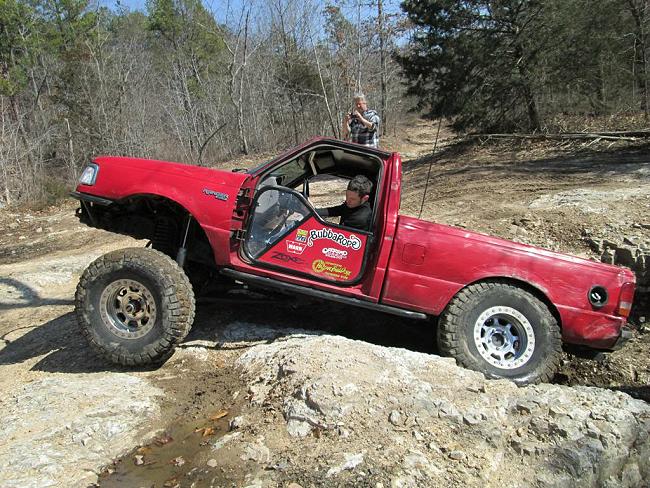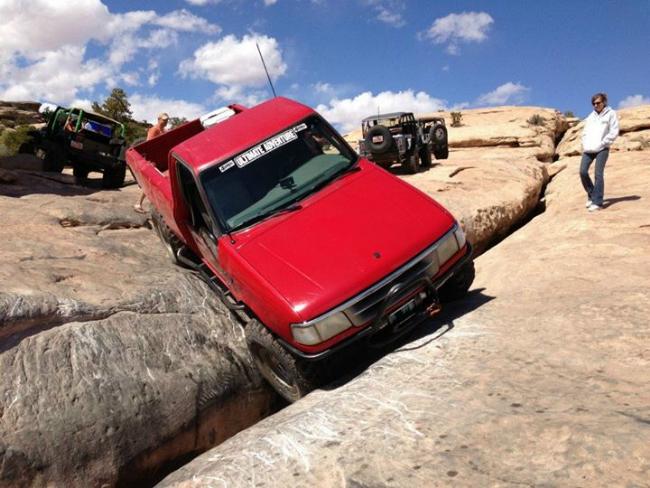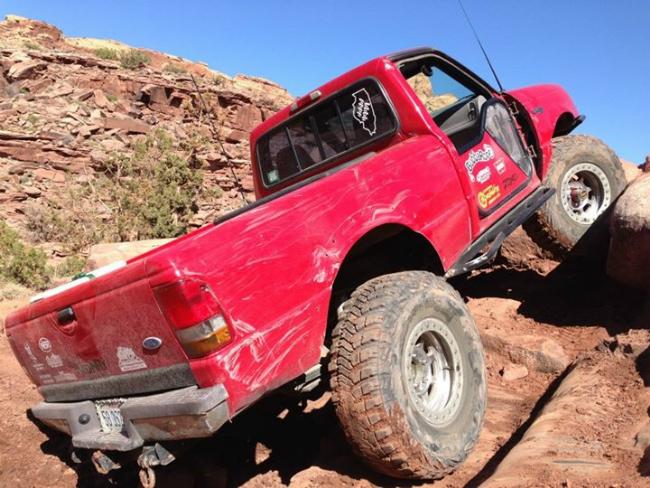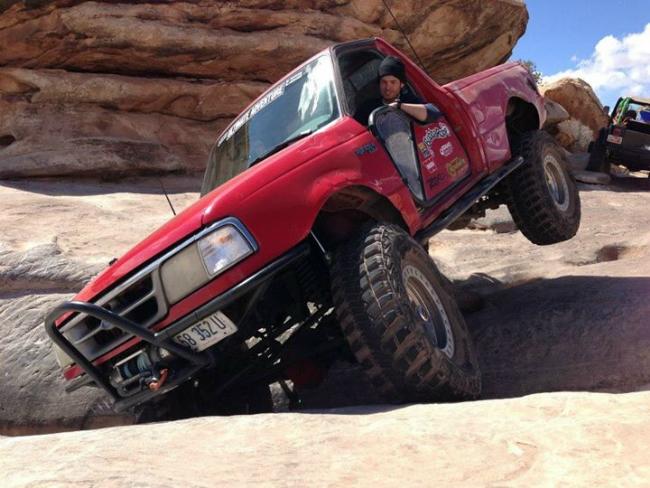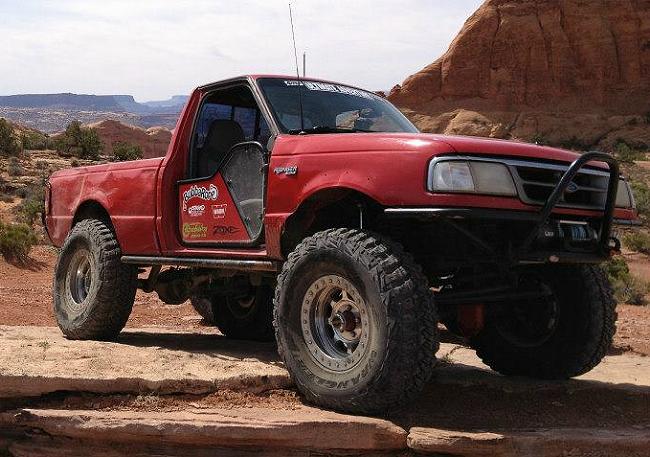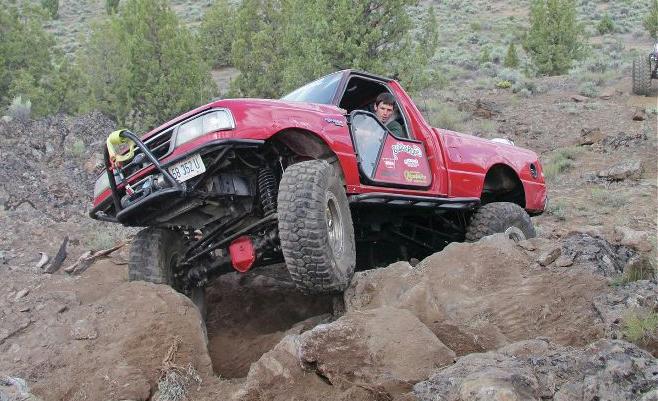 Don't think that this is just a summer time trail rig. Bray even uses it to plow snow in the winter.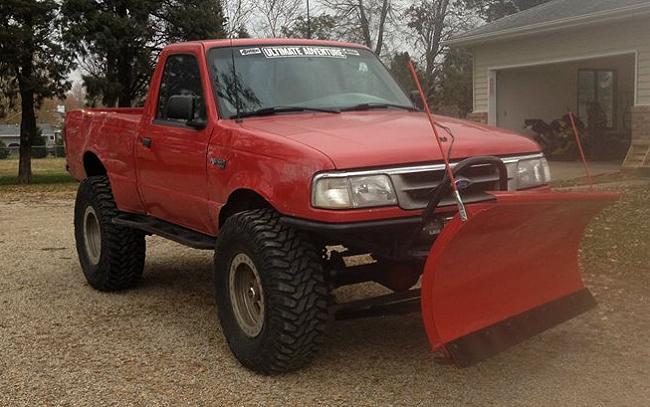 To read more details and see more photos of Bray's Ford Ranger, click HERE.