Hey everyone,
This month we're featuring Sean Shaw's 1994 Ford Ranger.  Sean built the truck for high speed off road desert driving.  It's set up like a pre-runner or what Sean likes to call a trophy truck.  The Ranger is equipped with the factory 4.0-Liter V-6 that has well over 190,000 on the clock that Sean say's is still running strong.  The engine is cooled by a 3-inch, 2-core GM 19″x21″ radiator mounted behind the cab.  The truck breathes through a K&N filter and the exhaust gases exit through a Flowmaster exhaust.
The 4.0 V-6 is backed by a 5-speed manual transmission with a Centerforce clutch that leads to a 8.8-inch rear axle from a 1994 Explorer.  The axle was set up with 4.88 Yukon gears and a spool.  The truck rides on 31-inch General All Terrains on 15″x8″ American Racing Outlaw II rims.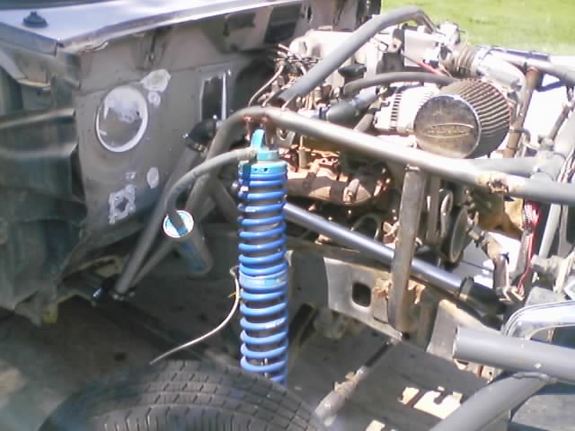 The key to a good desert truck is a suspension with good wheel travel.  The Ranger features 21 inches of front wheel travel and 18 inches of rear travel.  The front wheel travel is accomplished by using King coil over's with custom extended radius arms and I beams.  The fabrication was done by Sean's friend Justin Hilts.  Justin is also responsible for the cage.  The rear wheel travel comes from National Springs with 3-inch extended shackles and 4 Rancho 5000 shocks.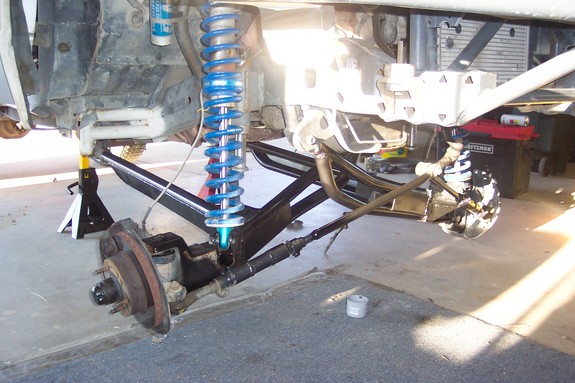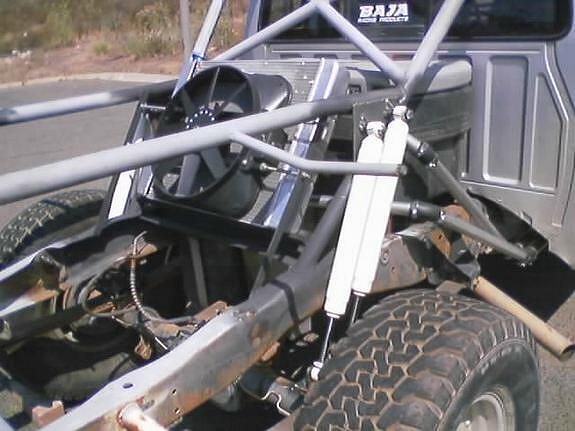 On the inside Sean is protected by a custom cage made from 1-1/2″ steel tubing.  The bucket seats came from a 1998 Chevy Camaro that Sean modified by attaching the factory sliders and bolting them in place.  There was some welding that was required to mount the sliders so don't run out and buy a set of Camaro buckets and think you can bolt them in.  Tiger 4-point harnesses hold Sean and his passenger in place.  The dash is gone and a switch panel and Autometer gauges are mounted to the cage in it's place.  An MP3 player, 4-channel US Acoustics amplifier, 2 Alpine 6″x9″ speakers and an MTX 12″ subwoofer provide tunes to wheel by.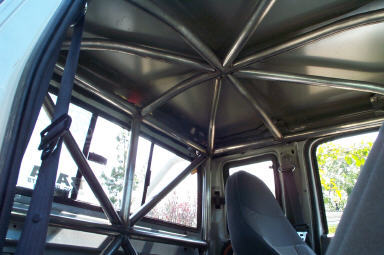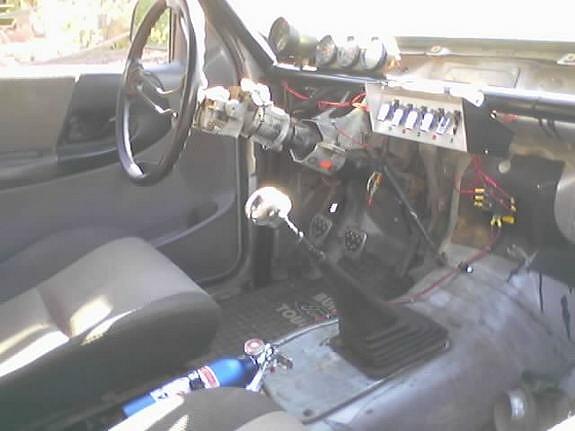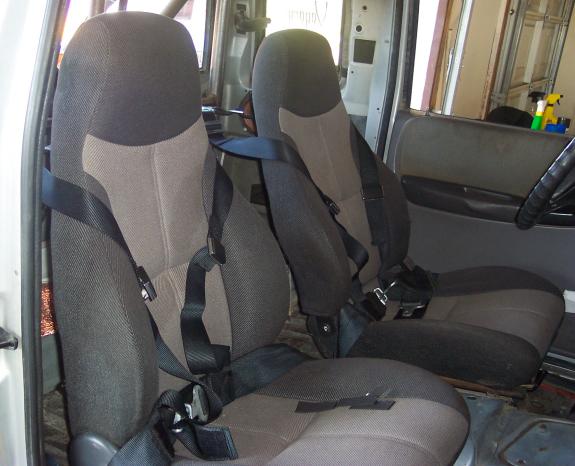 To light up the night Sean relies on 8″ Procomp 130 watt offroad lights. The lights are mounted on a custom front tubular bumper.  An amber light and (2) tail lights are mounted to the rear bed cage.  The bedsides are factory metal sides and the front fenders are 6-inch Hannemann fiberglass fenders with a Hannemann Fiberglass hood.