Member
U.S. Military - Veteran
Joined

Jan 26, 2017
Messages

58
Reaction score

15
Points

8
Vehicle Year

1993
Make / Model

Ford / Ranger
Engine Type

3.0 V6
Transmission

Manual
2WD / 4WD

4WD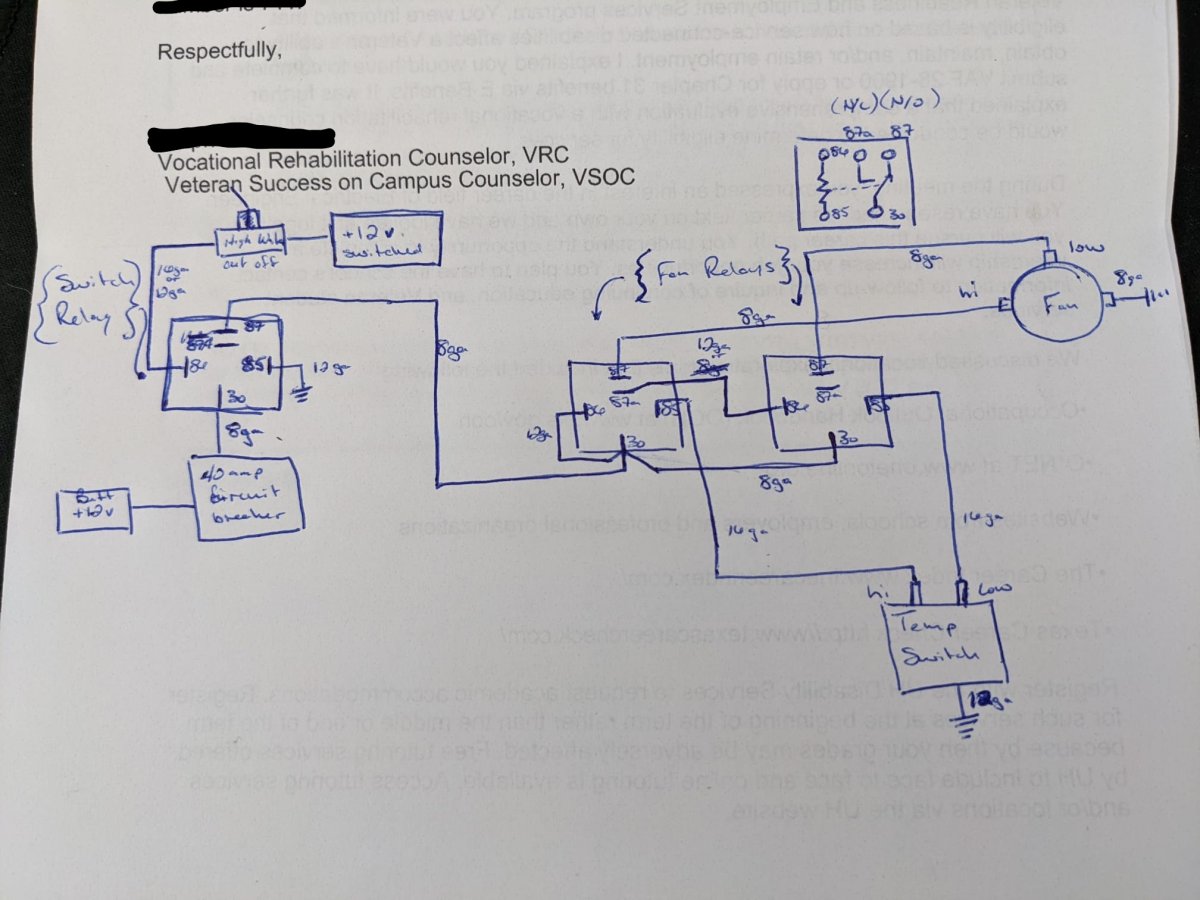 So here's what I think I'm going to go with. Might not put in the high water cut off switch yet as I don't have a good place to mount it at the moment and I'd like to have it out of the way and covered so I don't accidentally bump it.
For the A/C tie in, I suspect tying in a switched ground to pin 85 on either my high or low fan relays should do the trick depending on which speed I want activated for my A/C. I *think* I can tie it in to the switch in the truck, but without a bit more looking into it and maybe a better diagram, I'll have to hold off for a minute.
I realize 12 awg is probably over kill for some of the wiring, but it's what I've got so it's what I'm using. I intend to use 8 awg for the actual power and ground circuits as the fan should pull some amperage.
Any suggestions or mistakes you notice, please point them out.
Oh! Suggestions for a good place to tie in my +12V switched power would be appreciated. Don't really have anything in mind yet, but I suppose that's the next problem I'll be working on.