Member
U.S. Military - Veteran
Joined

Jan 26, 2017
Messages

58
Reaction score

15
Points

8
Vehicle Year

1993
Make / Model

Ford / Ranger
Engine Type

3.0 V6
Transmission

Manual
2WD / 4WD

4WD
Just a quick question, is there any reason nobody seems interested in using the stock coolant fan switch bung in the lower intake manifold for the aftermarket fan switch location?
All the swaps I've seen published use an inline coolant hose add in, or an in radiator probe(which I would personally prefer to avoid) and I've been unable to find if removing the original sensor and replacing with the aftermarket one wired into the e-fan would affect anything else, but it looks like it's just a temp sensitive ground sending switch that, unless I am mistaken and I very well could be, should only be used to activate the fan clutch for the mechanical fan? Wouldn't think it would be pertinent to any other sensing info in the ecu, etc?
It's the lower single wire switch pictured better in the second pic. First pic is just to provide frame of reference.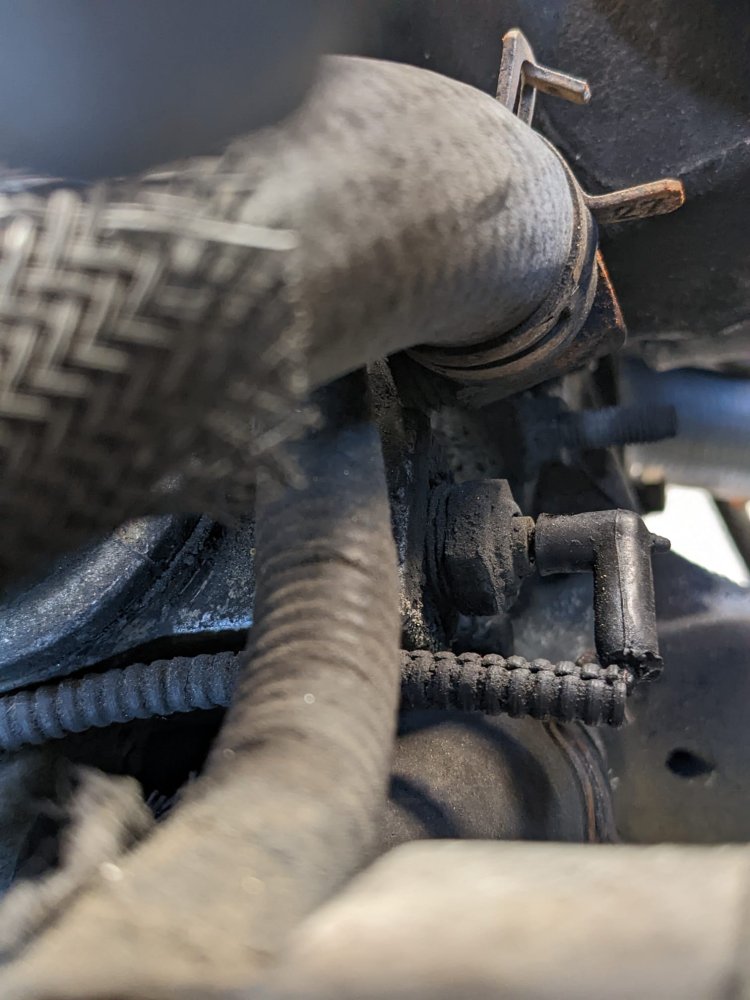 1993 3.0 4x4 Splash.