10/2013 STOTM Winner
Supporting Member
V8 Engine Swap
MTOTM Winner
Joined

Aug 11, 2007
Messages

746
Reaction score

2
Points

0
Location
Vehicle Year

1994
Make / Model

Ford
Engine Size

Mild 5.0
Transmission

Manual
Motor swap has begun!
Plans for the motor are pretty simple: couple new gaskets, 60 lb injectors, 2.8 pulley, option b, dual pass endplate, phenolic intake spacer, make or modify a header, and engine mounts from a solstice. And yes I will retain ac.
Transmission I'm using is a R154 from a 1JZ supra. I didn't use an MA5 from a Colorado or Solstice due to them being fairly non existent in my area and this trans was sitting in the shop already. I'm using the bellhousing from a Solstice to mate the engine and transmission. I plan on using a vss sensor from jagsthatrun.com to produce a 4 pulse sine wave. I have to change the front bearing retainer on the R154 to the one found on a MA5 in order to mount the slave cylinder. The clutch I'm using is the GMPP LSJ one.
For the fuel system I've got a fuel cell, walboro 255lph in line pump, LS1 corvette filter/regulator, -6an line and fittings. For exhaust I'll probably run 3" with a resonator and quiet factory style muffler. I'm doing all the wiring myself, I'm using the factory PCM with VATS disabled.
There's plenty I've skipped but that gives you an idea of what I've got going on. I'll update later to document my progress to date, but I did get the engine mounted. It surprisingly mounted on the stock ranger mounts.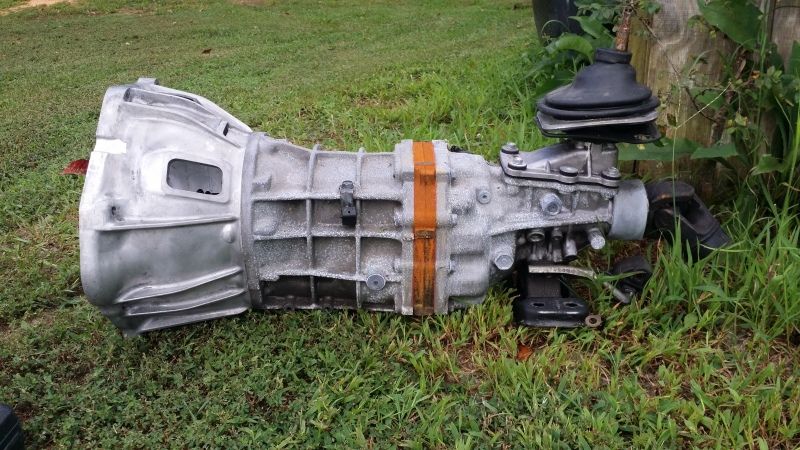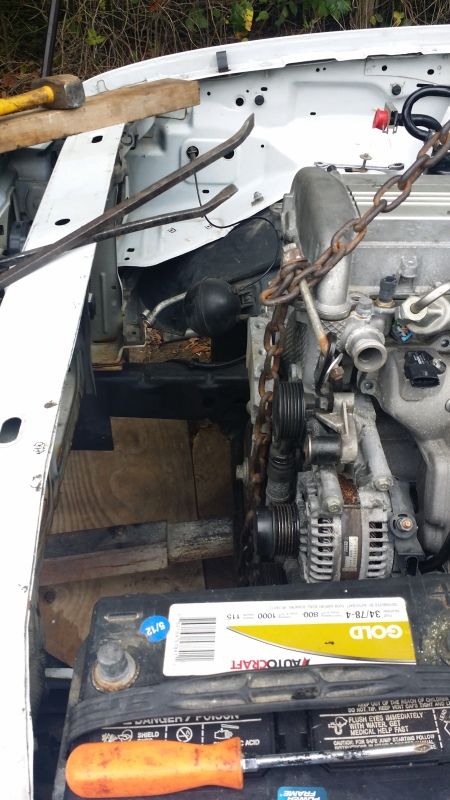 [/QUOTE]