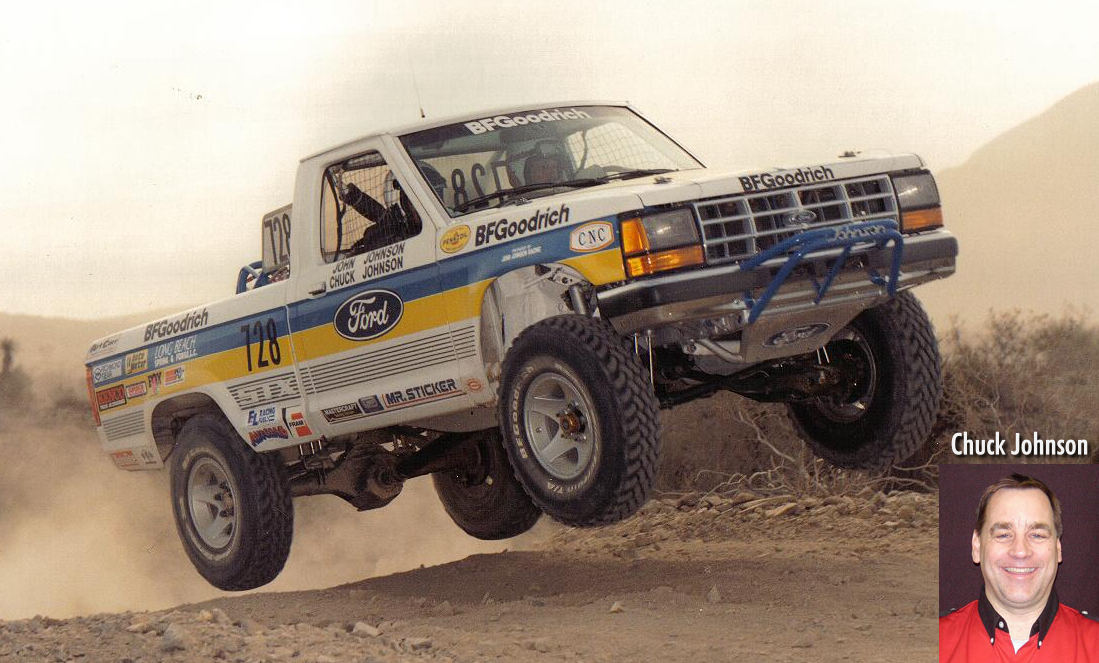 Last month I wrote a tribute to legendary off-road Ford Ranger desert racer Many Esquerra. This month I wanted to pay tribute to another legendary Ford Ranger desert racer, Chuck Johnson. While Chuck may not have had all of the fame from doing Ford Ranger commercial and print ads, he still logged a lot of miles and wins in a Ford Ranger, and was even part of the legendary Ford Rough Rider Off-Road Racing Team.
I had the opportunity to speak to Chuck Johnson on the phone back in 2009. I was blessed even further when he mailed me some photos and posters. Items that I consider priceless.
believe it or not, Chuck is a mid-west guy. I wish I recall if he's from Indiana or Illinois, but he flew out west for the SCORE races, and then flew back to his regular job afterwards. He actually started off-road racing in 1973 at the age of 16, and drove a Ford Bronco before getting behind the wheel of a Ford Ranger.
In 1992-1992, Chuck was a member of the Ford Rough Riders as part of the Spirit Motorsports team. Spirit Motorsports was owned by Steve Spirkoff, with Chuck Johnson as the primary driver.
During Chucks career, he won (6) Baja 1000 races, and was a SCORE Baja 1000 Multi-Class Champion Leader in 1986, 1987, 1989, 1990, and 1991. In 1991 he won the championship as a member of the Rough Riders in class 7s.
Chuck continued racing in the SODA & CORR series until around 1998. From 1998-2000 he did a little stock car racing. In 2000 he turned driving duties over to his son Eric. When I spoke to him in 2009, Chuck and his son were involved in Midget car racing.
I'm always on the lookout for Chuck Johnson photos, as well as more career information. If you have any information or photos, feel free to Email Me with anything you want to contribute.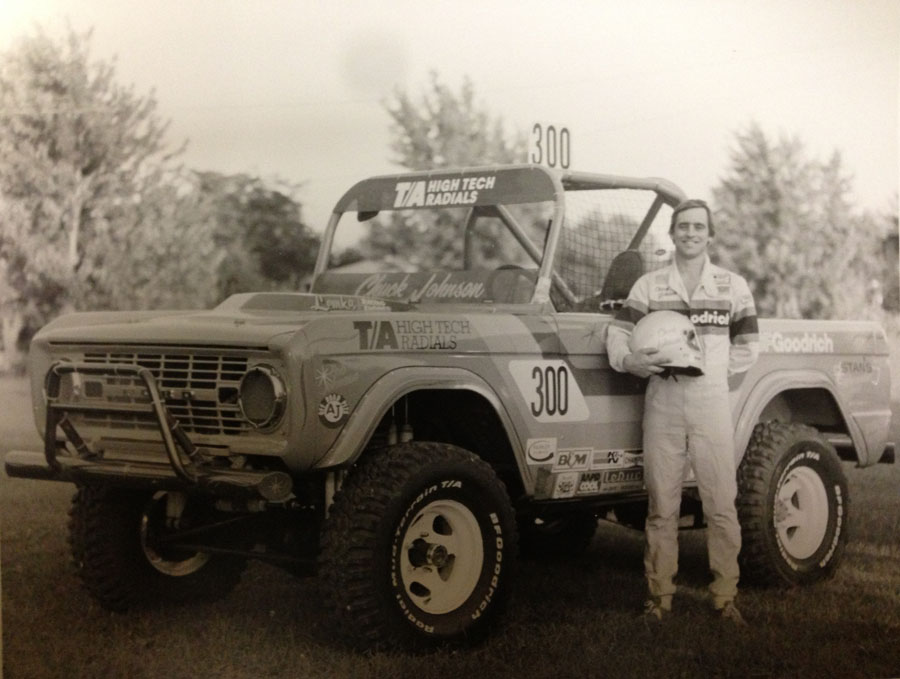 Chuck Johnson and his Ford Bronco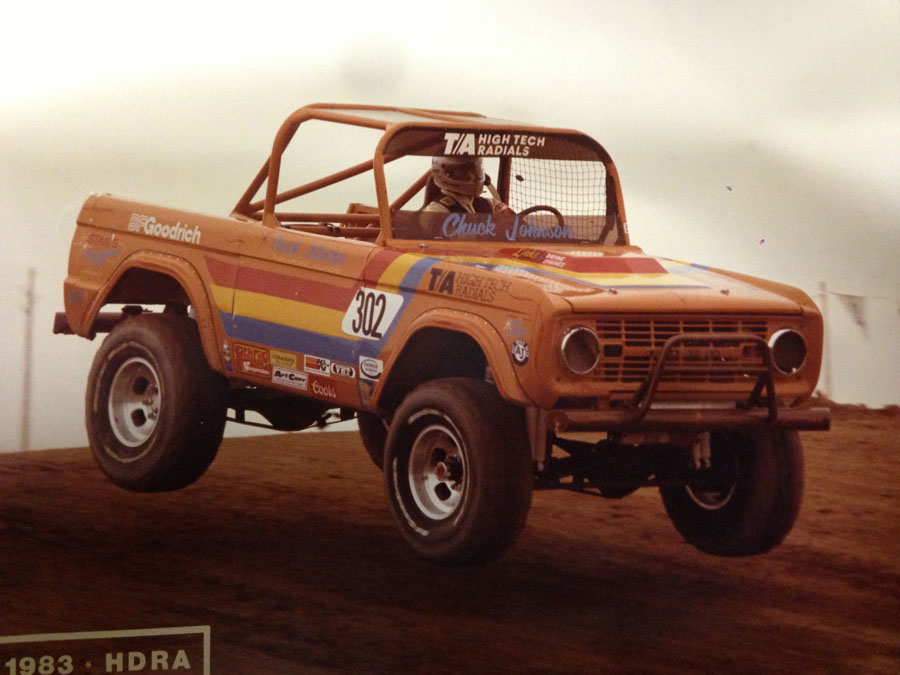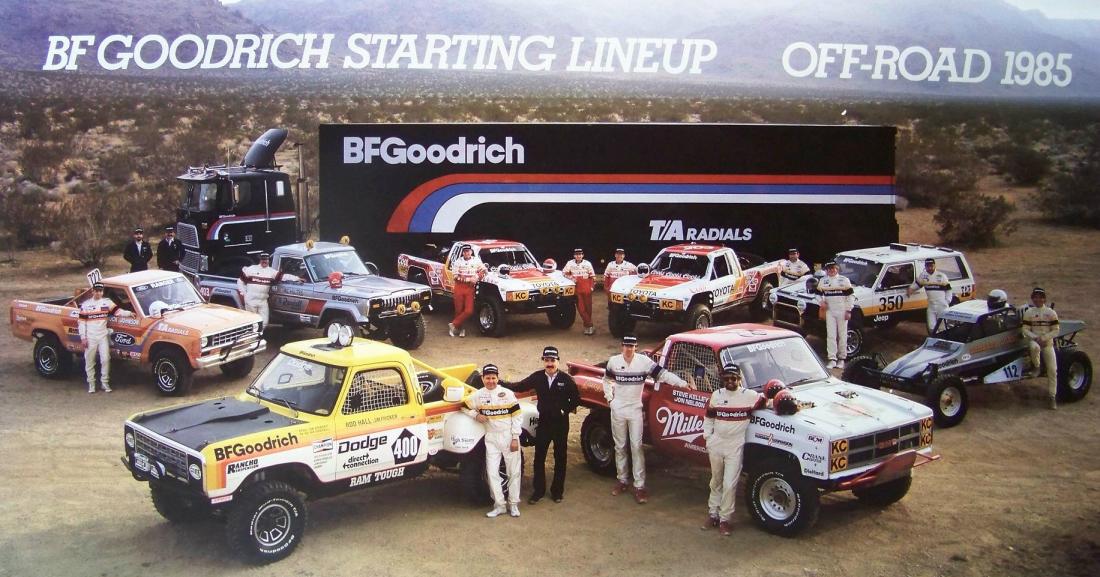 Chuck Johnson and his orange Ford Ranger (top left). He kept his paint scheme when he went from the Bronco to the Ranger.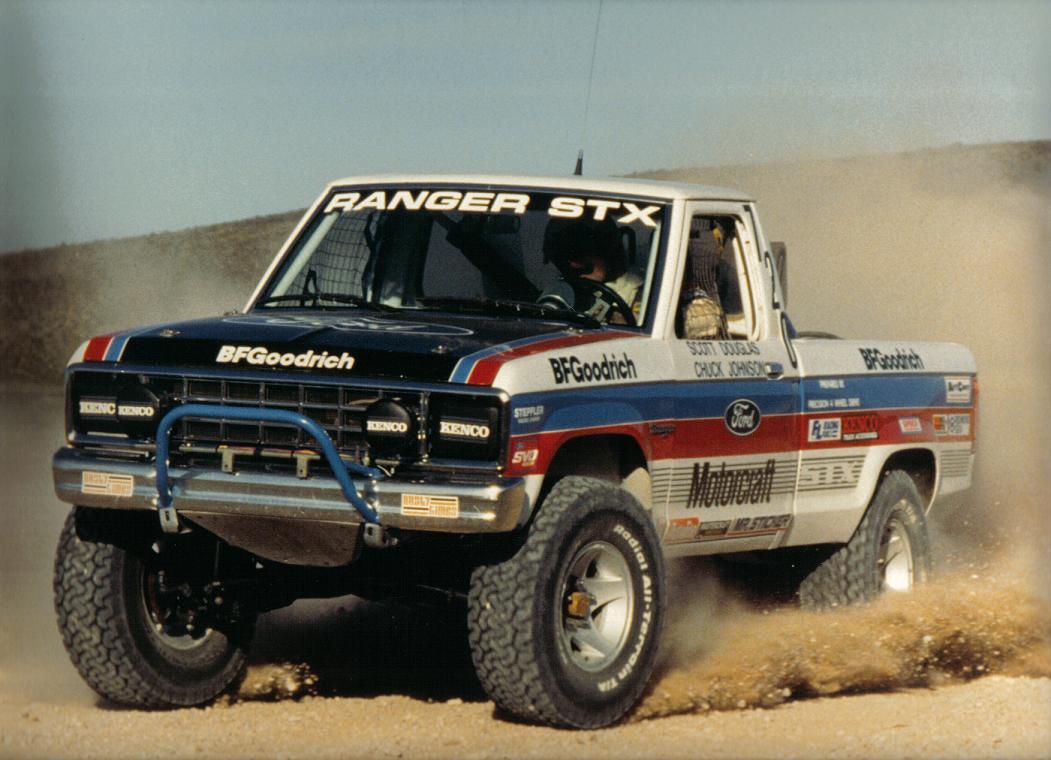 Chuck Johnson & Scott Douglas (around 1987)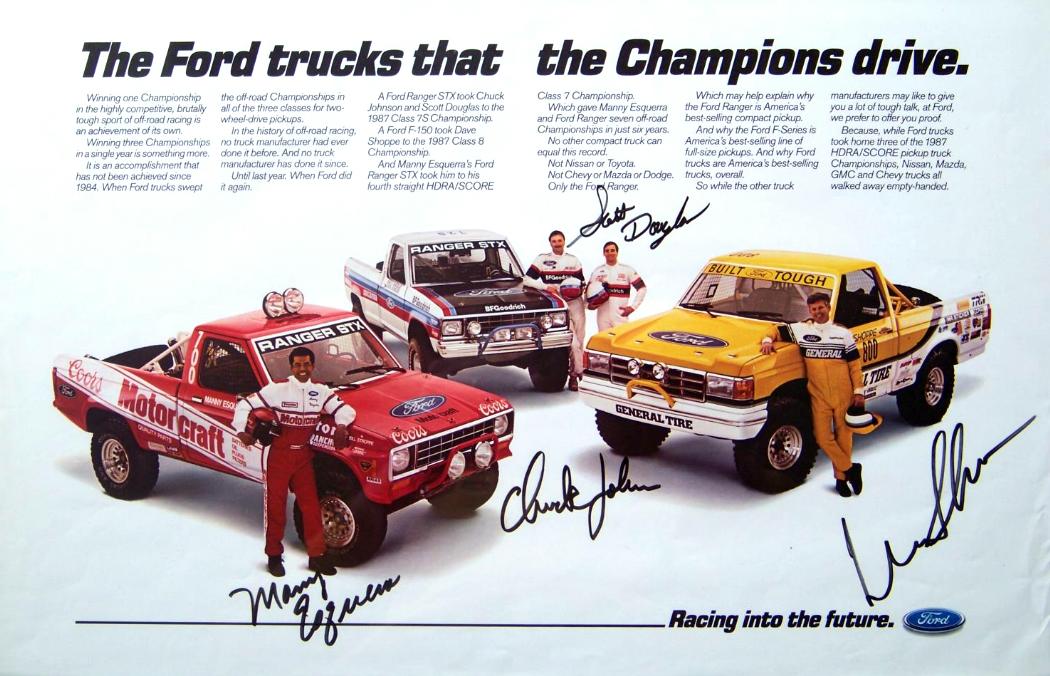 Chuck Johnson (right) and Scott Douglas (left) top center
Chuck Johnson was with the Rough Riders in 1991 & 1992.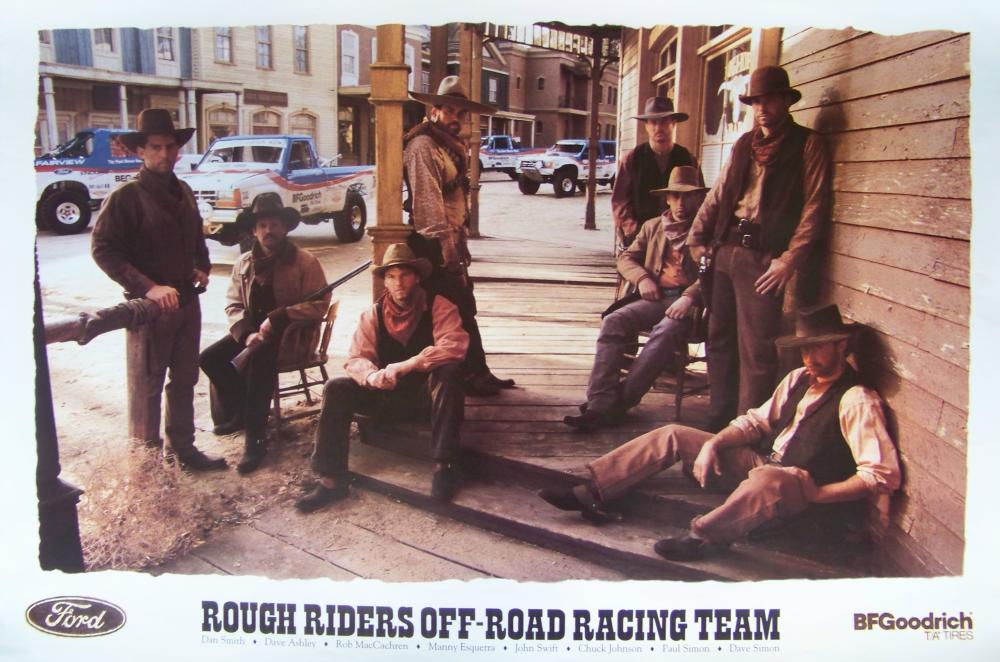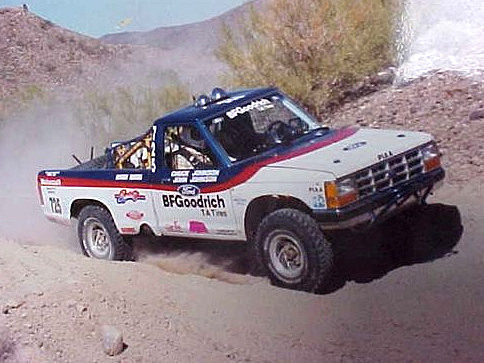 More Photos:
Click the photos to enlarge.