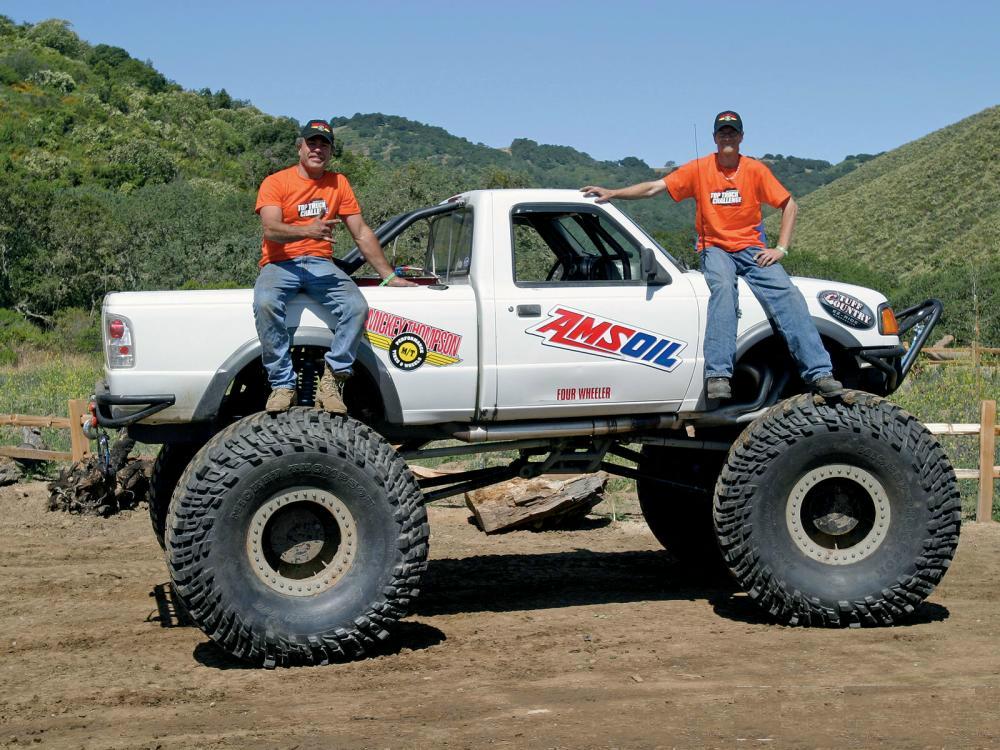 Brian Barker's 1993 Ford Ranger – 2010 Top Truck Challenge
Results – Finished 7th overall after battling with transmissions problems.
Finished 1st in Tow Test
Finished 3rd in Mud Pit
Specifications:
Owner name/city: Brian Barker/Plamondon, Alberta, Canada
Occupation: Auto parts sales
Vehicle model: 1993 Ford Ranger
Estimated value: $100,000
Engine/aspiration: Ford 598ci V-8/EFI
Transmission: Hughes full competition C6
Transfer case: NorthWest Fab NP205/Black Box underdrive
Suspension (f/r): Double-triangulated four-link, 16-in King coilovers, King air bumps, Evolution rod ends/double-triangulated four-link, 16-in King coilovers, Evolution rod ends
Axles (f/r): 7-ton ITL SD-70/5-ton ITL SD-50; 5:1 hub reduction gears; Wilwood calipers, custom rotors; full hydro steering
Axle ratio: 15:1
Wheels: 20×12 steel bead locks
Tires: 54-in Mickey Thompson Baja Claw TTC
This fire-breathing monster packs enough punch to send Chuck Norris crying back to mama for moral support. A 1,008hp, 860 lb-ft dyno sheet proves that this 598ci big-block is the biggest man on campus. Fed by a Fast EFI system and two 2,000cfm throttle bodies, this mill makes a statement that sticks with you, forever.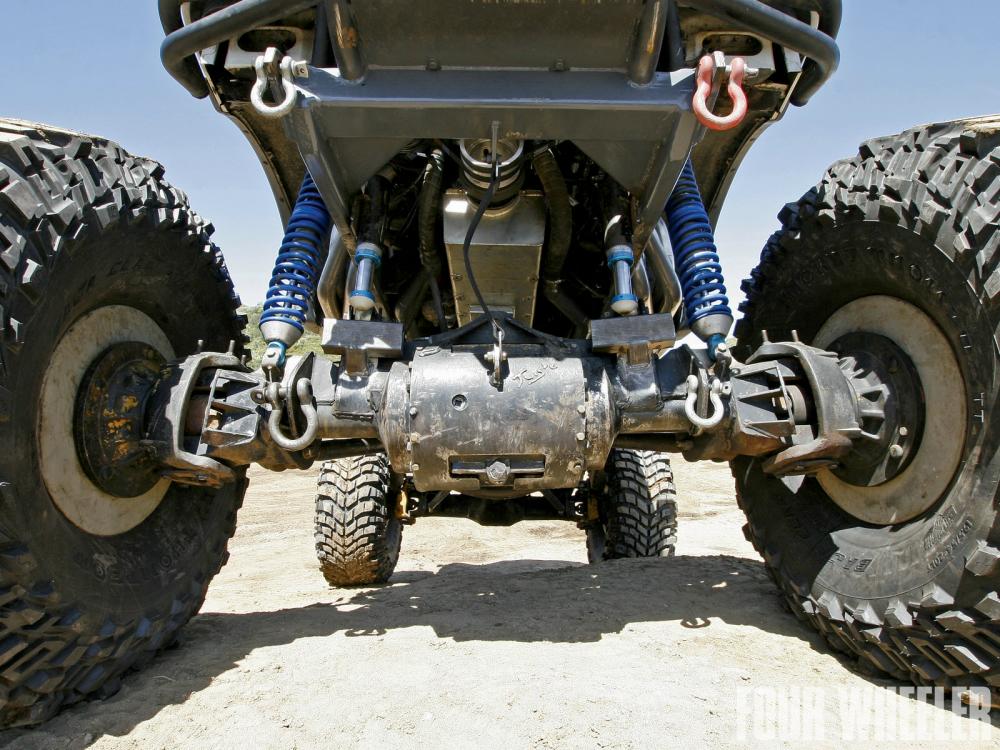 Making its second appearance at TTC, this ITL front steering SD-70 axle is rated at seven tons gross axle weight and 10,300 lb-ft of torque. For good measure, there is a set of 7:1 ring-and-pinion gears in the diff. Additionally, theres a set of 5:1 reduction gears in the hubs, giving Barker a 35:1 crawl reduction in the axles alone. For front suspension, the rig employs a four-link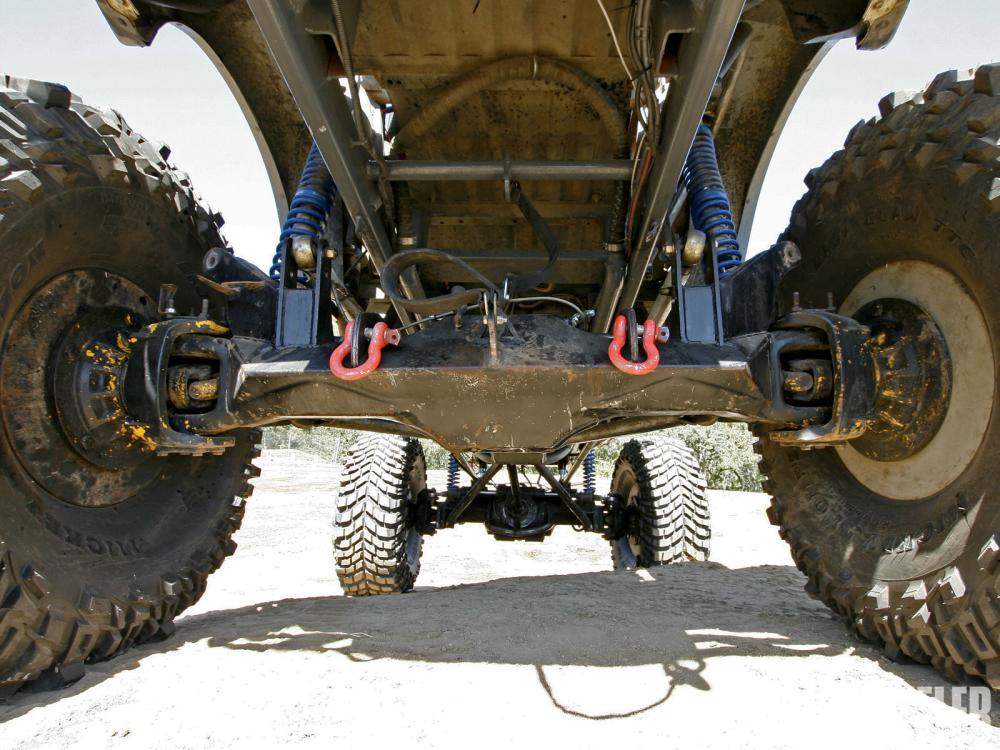 The rear suspension mimics the front, sans hydraulic bumpstops. The ITL SD-50 rear axle is rated for five tons gross axle weight and 8,000 lb-ft of torque, but also offers full-hydro steering using Evolution double-ended Bomb rams. Gearing is handled by a NP205 transfer case mated to a NorthWest Fab-Works Black Box underdrive.
More Photos:
Click the photos to enlarge – click the arrows to load more