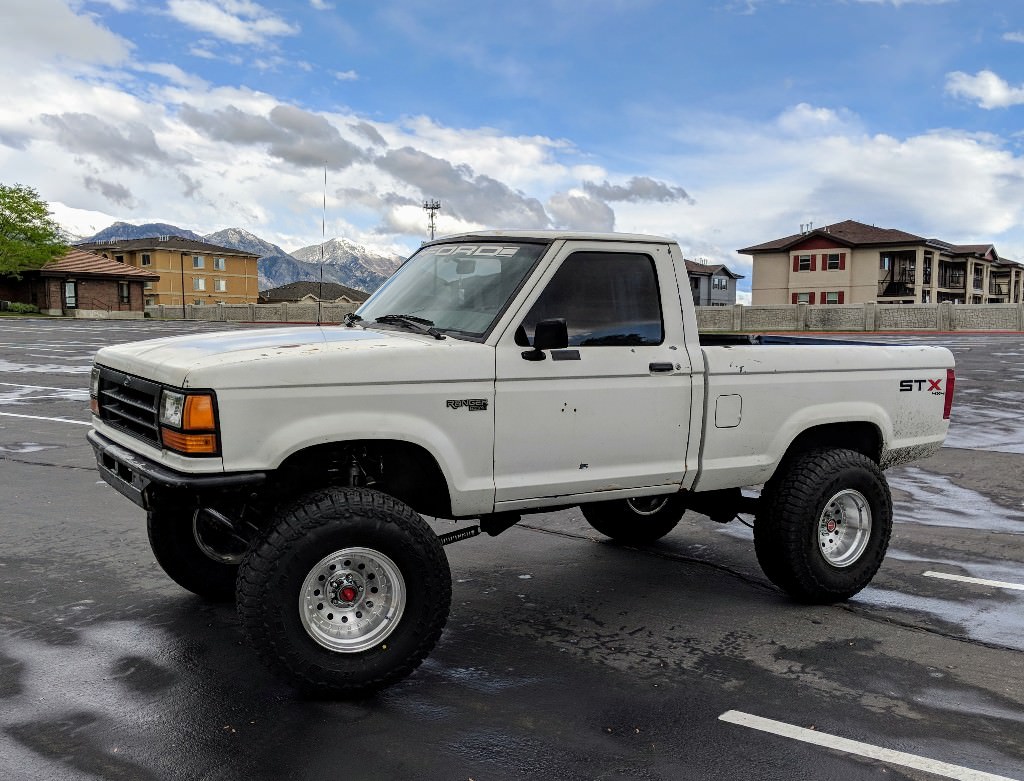 Forum member BlackBII's 1989 Ford Ranger 4×4 has been a fascinating build to follow in our forum. To the unobservant eye, it probably looks like a Ford Ranger with nothing more than a lift and larger tires. But there's so much more to it…
The Dana 28 front axle was replaced with a Dana 35 that now has 4.56 gears and an Aussie locker. BlackBII also came up with a Spindle Lock Nut Modification that you should check out HERE. BlackBII built a custom K-link steering setup, and upgraded to 1-ton tie rod ends. This setup is a beefier than the system Superlift use to offer.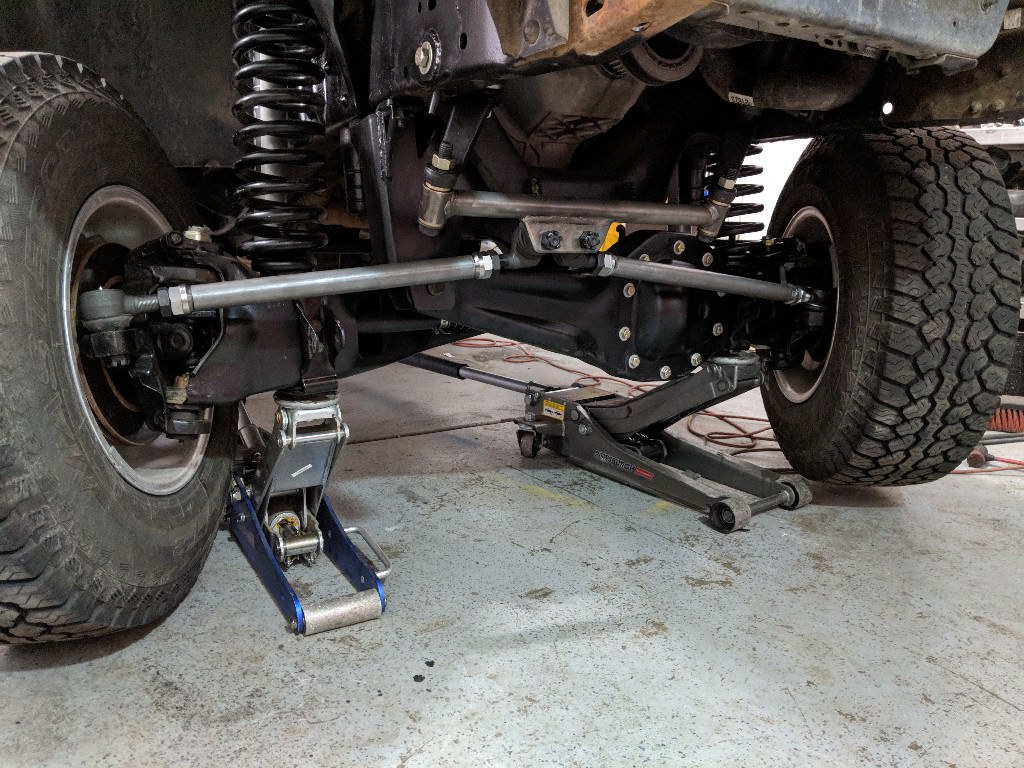 See it in action in the video below:
The radius arms were lengthened and feature SPC X-Axis joints. They secure to the frame with custom radius arm mounting brackets attached to a custom transmission crossmember. The ride is smoothed out by a set of Skyjacker M95 shocks (with Motorcraft stickers on them).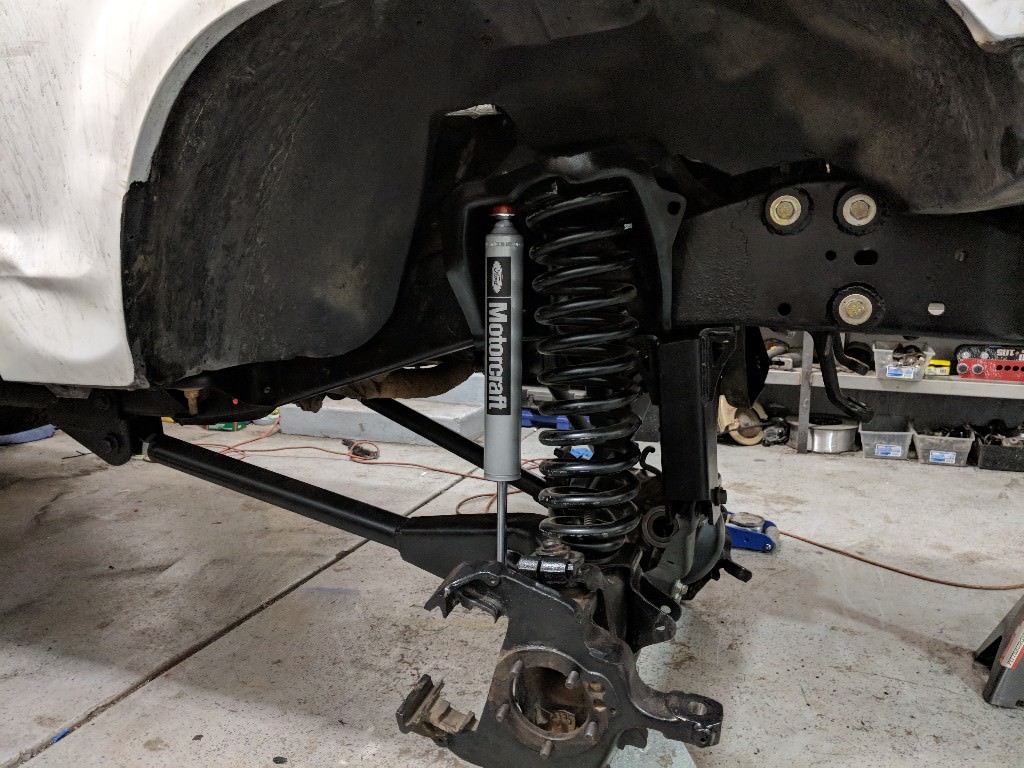 The Ford 7.5-inch rear axle features 4.56 gears and a Powertrax Lockright locker. The axle is mounted to a pair of 4-inch Skyjacker FR34S leaf springs, and uses a custom axle wrap bar to eliminate wheel hop. The gas tank was replaced with a Bronco II gas tank mounted between the rear frame rails. It's protected by a stock Bronco II gas tank skid plate.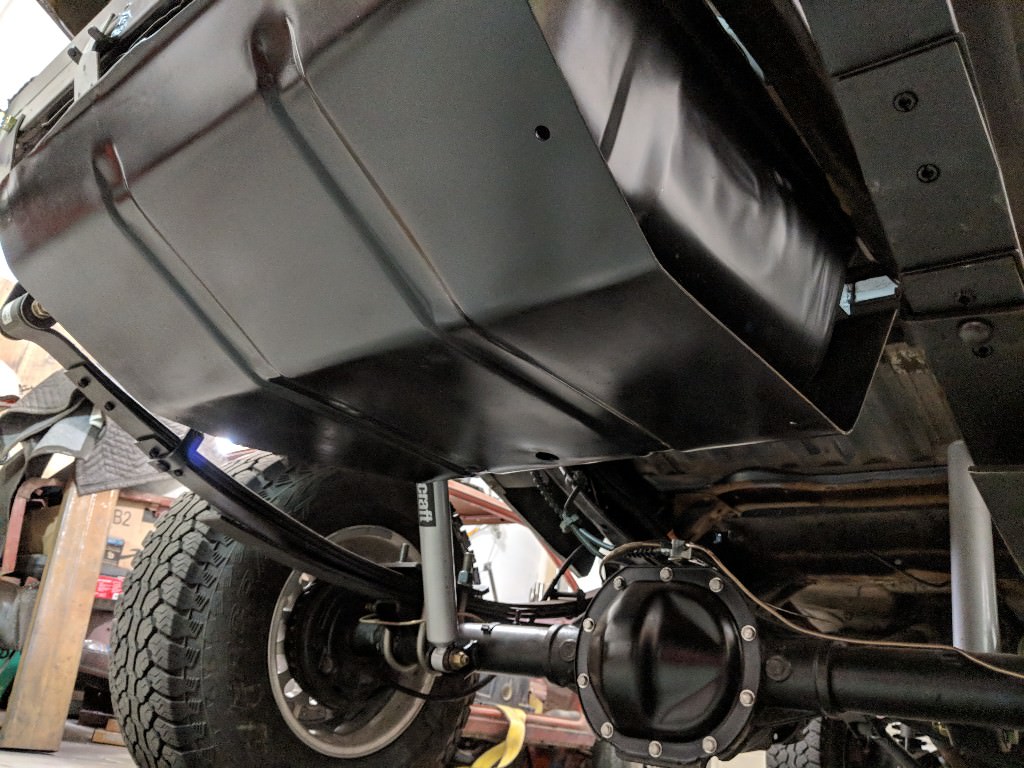 The original 2.3L was replaced with a 4.0L from a Ford Explorer. The 4.0L is backed by a M5OD 'Hybrid' (2.3 M5OD gears in a 4.0 M5OD) 5-speed transmission, and BW1354 transfer case.
The power of the 4.0L combined with the 4.56 gears provides more than enough power to turn the 33-inch Falken Rubitrek tires on 15×10 American Racing Outlaw II wheels. The wheels use replica factory hub caps to give the truck a stock STX look. A 1985 F-350 Brake master cylinder upgrade helps bring the tires to a stop.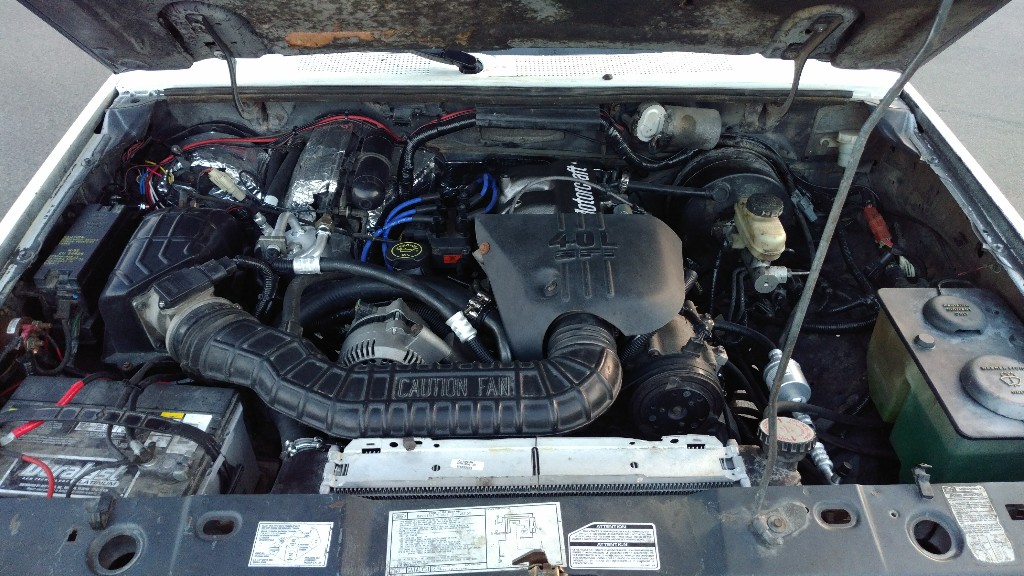 The steering has been upgraded to GM electric power steering. No annoying power steering pump whine here. To learn more about his steering set up, check out GM Electric Power Steering Upgrade.
The interior received the bucket seats, center console, and dash from the Ford Explorer that donated the engine.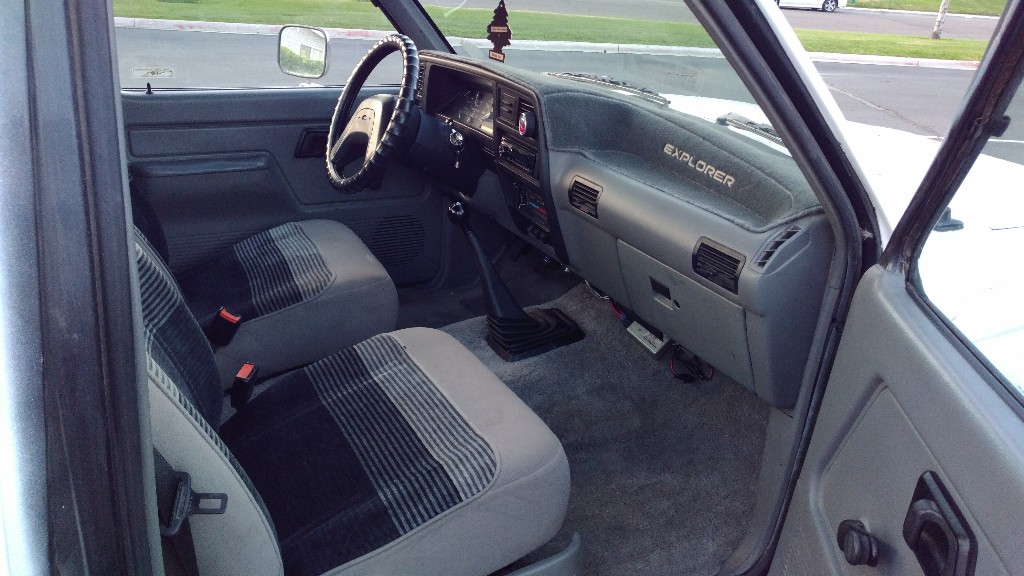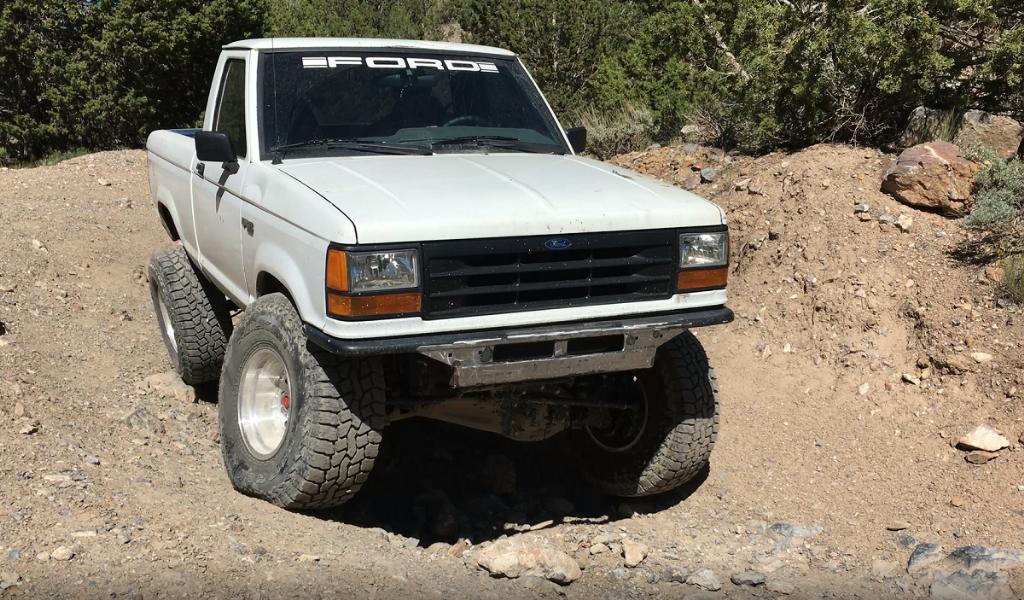 BlackBII bought some factory original STX decals for the truck. You can see them taped to the side of the bed in the bottom left. He plans to actually install them once the truck is painted.

This project is always evolving. Check out BlackBII's White Ranger to see what's new with this build, or even more details on the modifications
that have already been performed.
Specifications:
1989 Ford Ranger 4×4
1992 Explorer 4.0
4-inch Skyjacker FR34S leaf springs
6-inch Skyjacker Coils
4-inch Superlift Axle Pivot brackets
Custom extended Radius arms with SPC X-Axis joints
Custom transmission crossmember tied into the Radius arm brackets
Skyjacker M95 shocks
Custom "GM 1 ton" K-Link Steering
M5OD 'Hybrid' 5-speed transmission (2.3 M5OD gears in a 4.0 M5OD)
BW1354 Electronic Shift transfer case
Dana 35 TTB with 4.56 gearing and an Ausssie locker
Custom axle locknuts with locking bolts
Ford 7.5-inch axle with 4.56 gearing and a Powertrax Lockright
Custom Anti Wrap bar
15×10 American Racing Outlaw II wheels with replica factory hub caps
33-inch Falken Rubitrek tires
1985 F-350 Brake master cylinder
GM Electric Power Steering
Manual steering box
Power steering pump delete
1992 Explorer Dash
1992 Factory Stereo with internal Bluetooth receiver
1992 Explorer Seats and Center console
Full interior including headliner and rear panel carpet. (Dynamat in entire cab)
Fully insulated heater box
Polyurethane body mounts, leaf spring bushings, axle pivot bushings, sway bar bushings etc
1/2″ Body lift
Crystal Clear headlights
HID bulbs
Bronco II gas tank behind axle
TO-DO List:
Bumpers
Rock sliders
Paint
NOS STX Stripes
More Photos:
Click the photos to enlarge – click the arrows to load more.