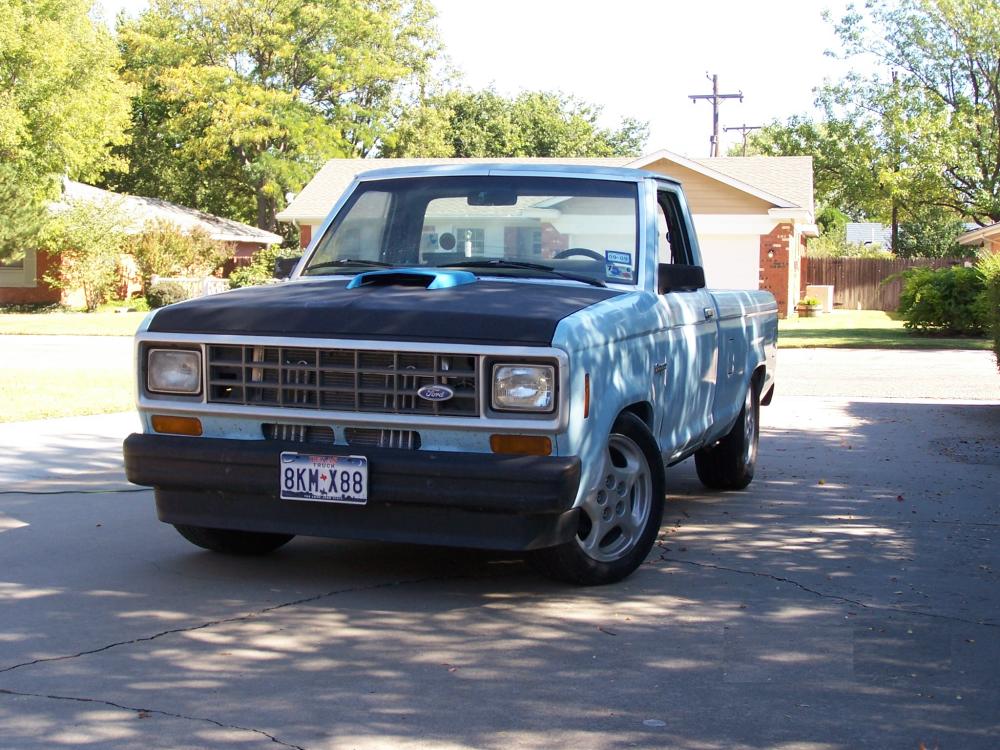 Although there have been a number of people to stuff a big block Ford in to a Ford Ranger, the first known person to do it at The Ranger Station was forum member BigBlockRanger. He stroked a Ford 460 V8 to 545 cubic inches, and then stuffed it in to his 1986 Ford Ranger.
The engine was topped with a Victor intake manifold. The intake was modified for fuel injection by adding fuel injection bungs to the intake runners.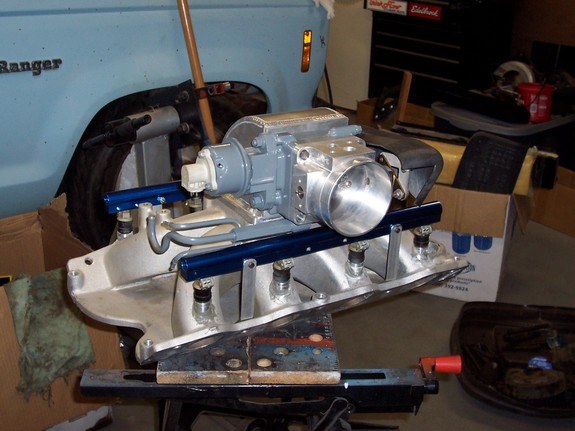 The engine is mounted on the drivers side using FRPP 460-to-Fox body pedestal mounts sitting on a 1-inch thick square tube. The passenger side FRPP mount bolts directly to the engine cradle. These mounts come with rubber isolators, but if used, they position the engine too high in the chassis.
The engine uses a set of Hooker fenderwell headers for a big block Chevy in a Chevy II, but they were modified to fit in the Ranger.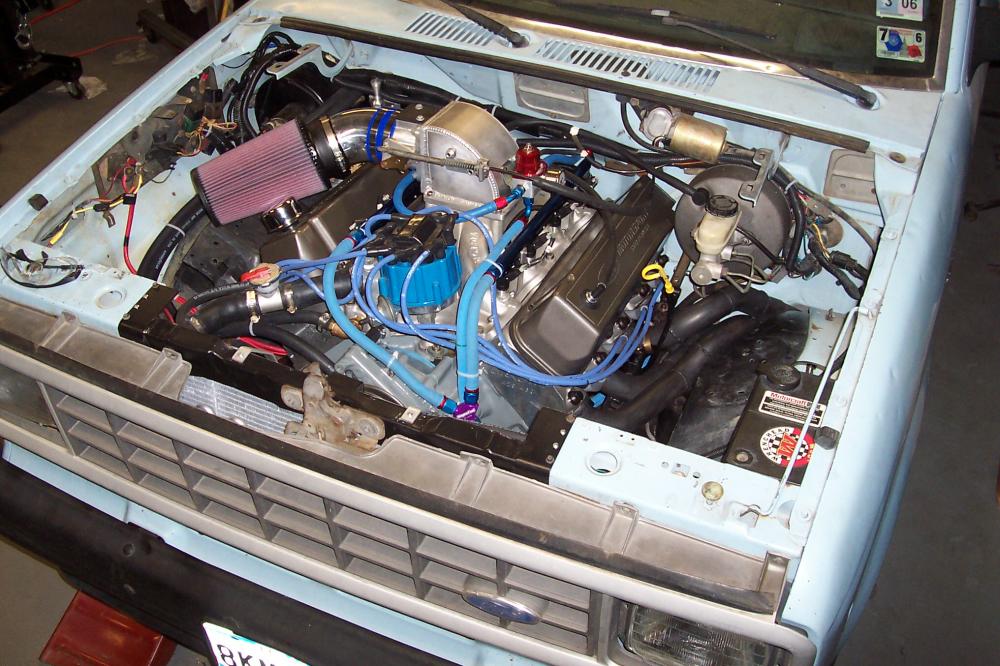 The power is sent through a Ford C6 automatic to a Mopar 8-3/4-inch differential housing. The differential uses 3.55 gears with a Sure Grip and Yukon axle shafts. He went with the Mopar differential over a Ford 9-inch or an 8.8-inch simply because he had several center sections, gears and specialty tools for those differentials already. He says that the 8-3/4-inch housing is just about the perfect width for a Ranger. Axle wrap is controlled by custom traction bars.
The wheels (16×7.5) are from a Nissan 300 ZX, and are the perfect offset for both the front and rear. The rear tires are 255/60-16, and the fronts are 225/50-16.
Other features include a fuel cell recessed in to the bed, Grand Am bucket seats, and a B&M shifter.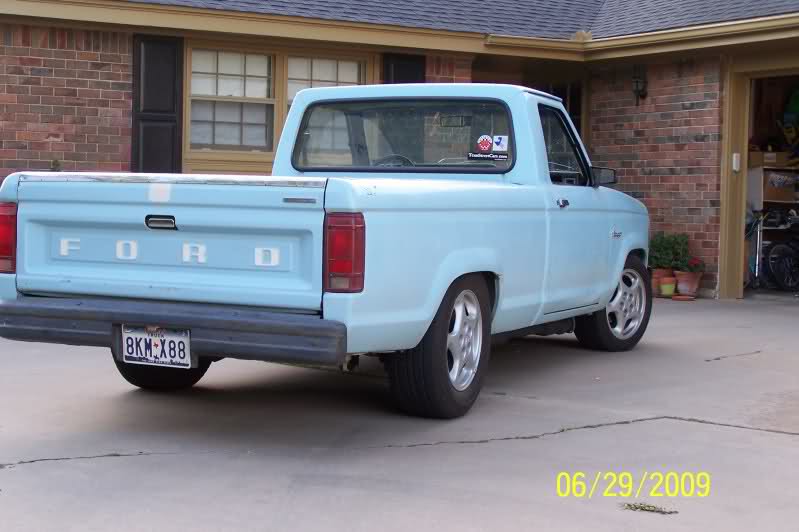 Photos:
Click the photos to enlarge – click the arrows to load more.