Introduction:
There have been questions concerning what years make up which generation of Ford Rangers. I think the problem came from the re-release of the Ford Ranger. A number of people seizing the opportunity to write about anything they can on the Ford Ranger.
For some reason there has been a different breakdown of the Ford Ranger Generations than what has been widely accepting for many years.
I could add to the confusion and say that their has only been two prior Generations, and lump the 1983-1992 Ranger in to Generation-I and the 1993-2011 Ranger in to Generation-II because they share different cab designs. I could also lump the 1993-1997 Ranger in to Generation-I and the 1998-2011 Ranger in to Generation-II based on the drivetrain / suspension design.
However, that is not the way it has been done. Over the years, the Ford Ranger Generations have been established based on styling.
These Generations share different fender, hood, grill, and headlight designs from the other generations, and these parts do not interchange.
Generation-I (1983-1988)

Generation-II (1989-1992)

Generation-III (1993-1997)

Generation-IV (1998-2003)

Generation-V (2004-2011)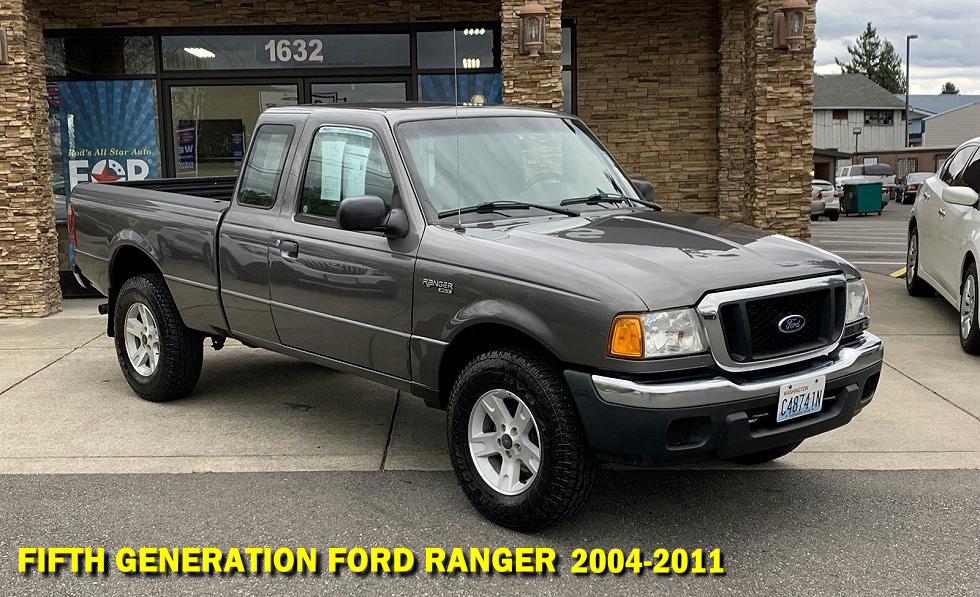 As you can see, there was clearly a design change between the 1998-2003 and 2004-2011 Ford Ranger. The front fenders, hood, headlights, and grill do not interchange. For this reason, it has been considered the 5th Generation.
The Ford Ranger was not offered in North America from 2012-2018.
Generation VI (2019+)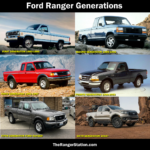 (Click to enlarge)
History of The Ford Ranger
This is not intended to be a post about the history of the Ford Ranger.
To read about the history of the Ford Ranger, check out: