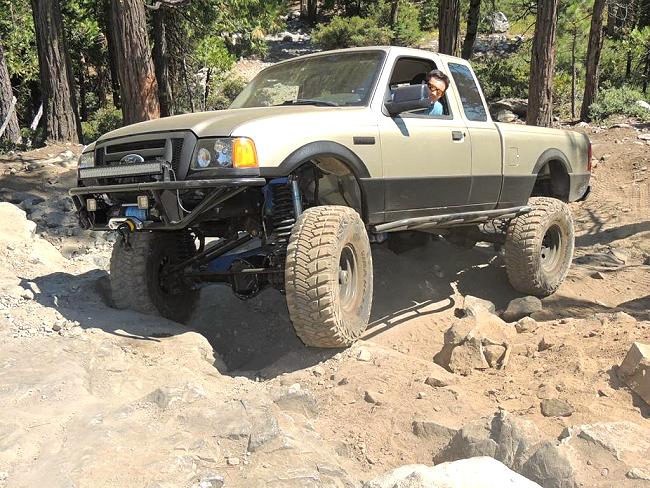 Sometimes there really is more to a truck than meets the eye. Forum member 'legoms013's Ford Ranger is a perfect example of that. Looking closely you've probably concluded that it's a newer style Ford Ranger with a front solid axle swap. But would you believe the truck started as this: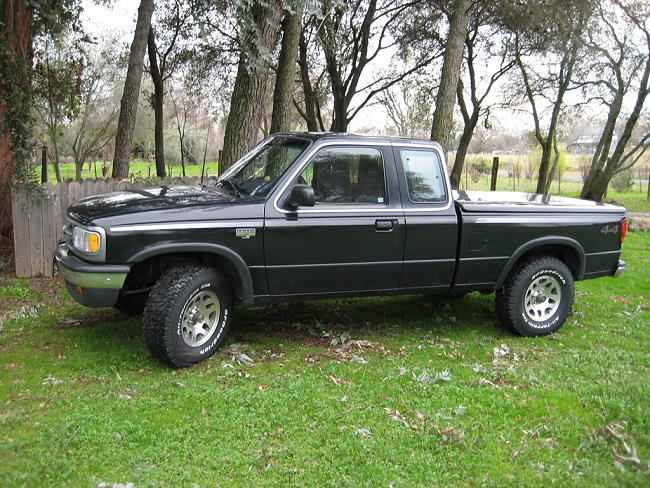 Yes, that's the right photo. The Ford Ranger at the top of this page actually started as a 1996 Mazda B4000 pick up.
This truck went through some cool transformations, and some misfortunes, but resulted in becoming an extremely capable off-road Ford Ranger.
Starting with the 1996 Mazda, it received a Tuff Country 4-inch suspension kit. Traction is improved thanks to a Lock-Rite locker in the front axle.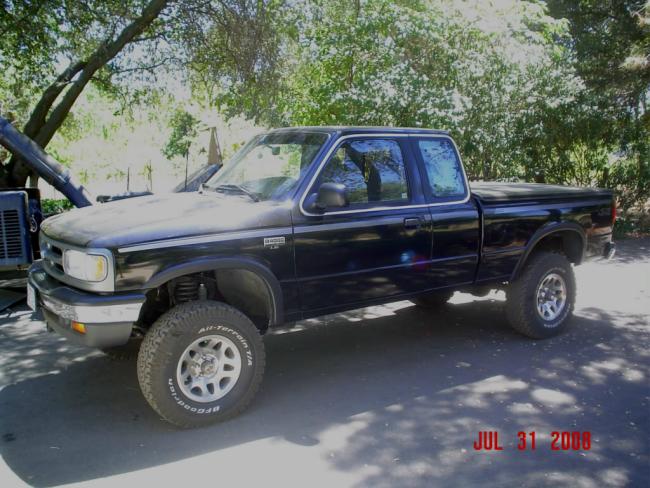 In order to get more flex, legoms013 added Skyjacker extended radius arms. He also made some rock sliders and added a TJM bumper with a Smittybilt XRC8 winch. The lights are Hella 700FFS with Silverstar H3's.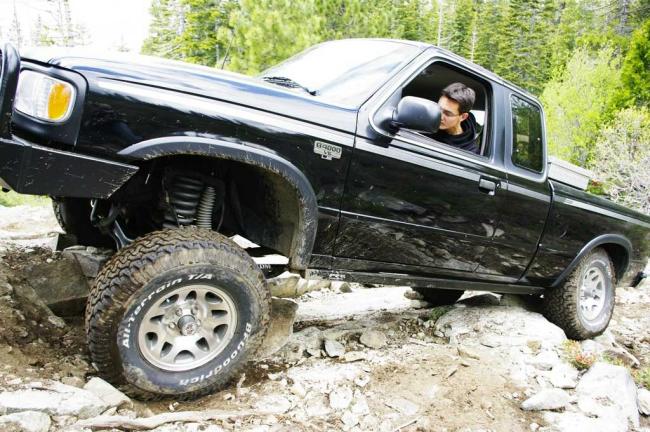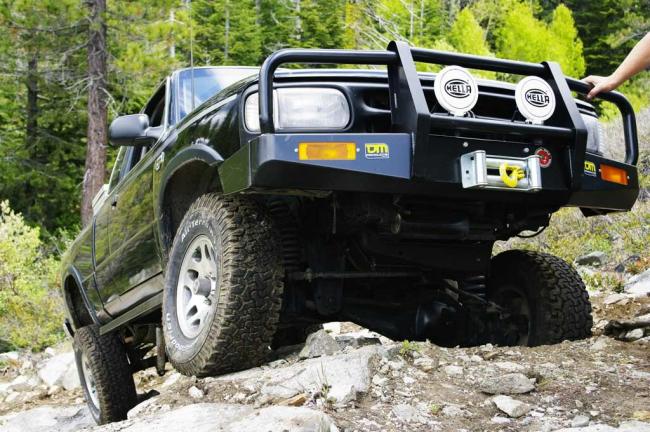 legoms013 went on to add washers under the front coils to get more lift, and replaced the factory rear leaf springs and add-a-leafs with a set of 4-inch Skyjacker leaf springs. The rear shocks were upgraded to Bilstein 5125 shocks. 
legoms013 decided to go with more lift and upgraded to 8-inch Skyjacker coils and 6-inch drop brackets.
The front coil buckets were swapped out for James Duff coil buckets and Bilstein 5125 (170/60) shocks.
The extended front brake lines are Skyjacker as well. 
legoms013 finally upgraded his wheels and tires to 33×10.5 R15 BFGoodrich KM2 Mud Terrains on Procomp 98 series black wheels (15×7, 4.00″ BS). The roof rack is by Yakima.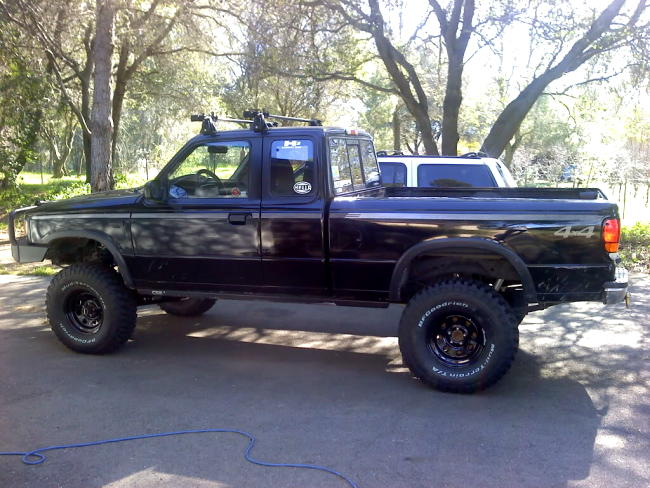 In order to improve the TTB's steering characteristics (bumpsteer), legoms013 bought a used Superlift Superunner steering kit, and modified it with 1-ton tie rod ends.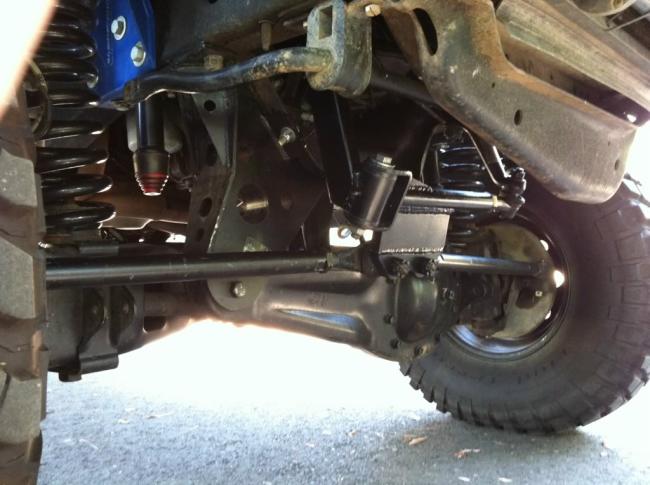 Next he beefed up the rear end by swapping in a 31-spline Ford 8.8-inch axle and added a No-Slip differential.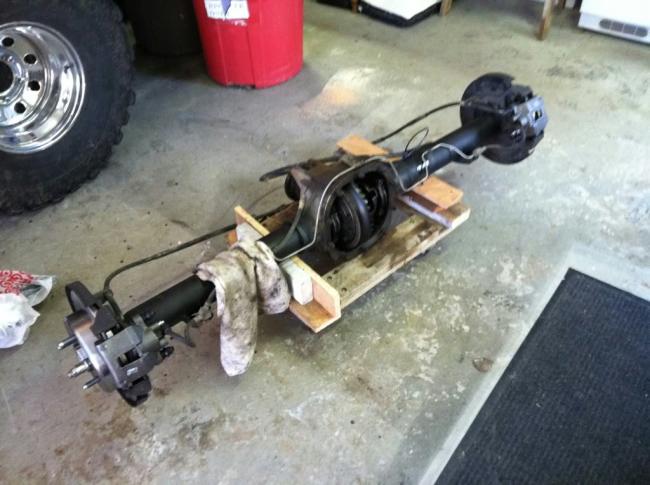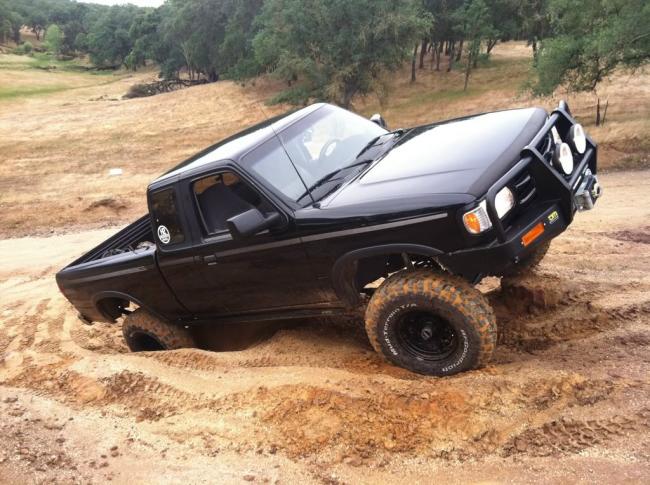 The (2) Hella 700's were replaced with a Rigid 10-inch LED light bar.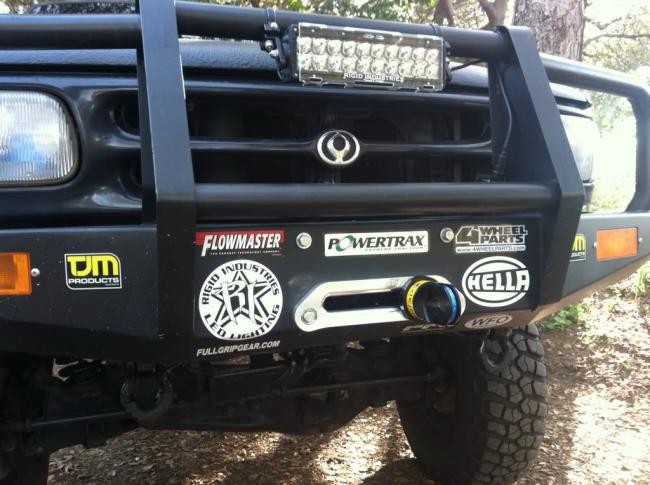 In the never ending quest to build a better off-road vehicle, legoms013 bought a 1978 high pinion Dana 44. He then proceeded to narrow it and add an Aussie Locker.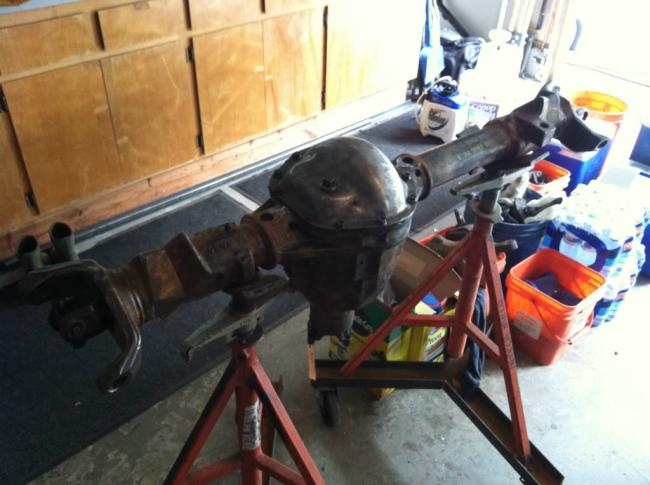 Unfortunately, before legoms013 rolled his truck before he could do the axle swap.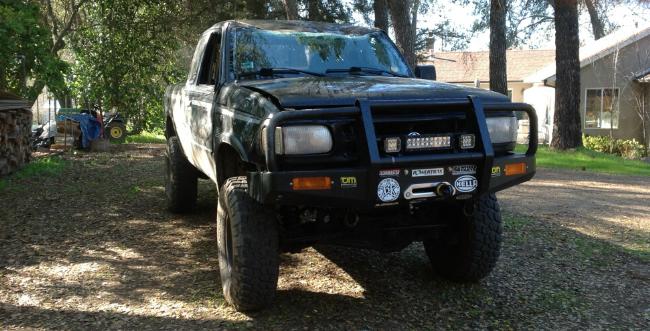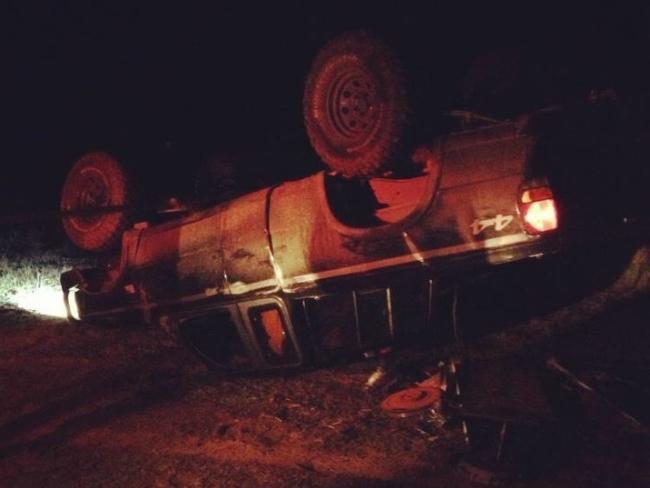 Ok, so this is the point where most people part the truck out and start over. But the frame and suspension was undamaged, and legoms013 had put a lot of work in to this truck. So in the never ending quest to improve the truck, he updated the damaged body with a newer one.
Behold, the donor. A 2000 Ford Ranger;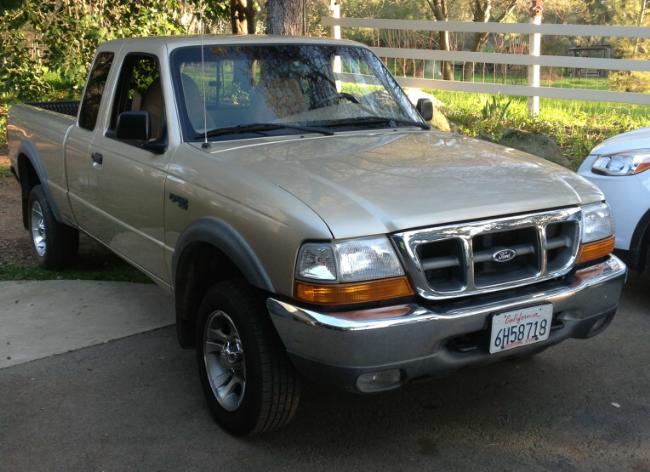 So off came the old damaged body;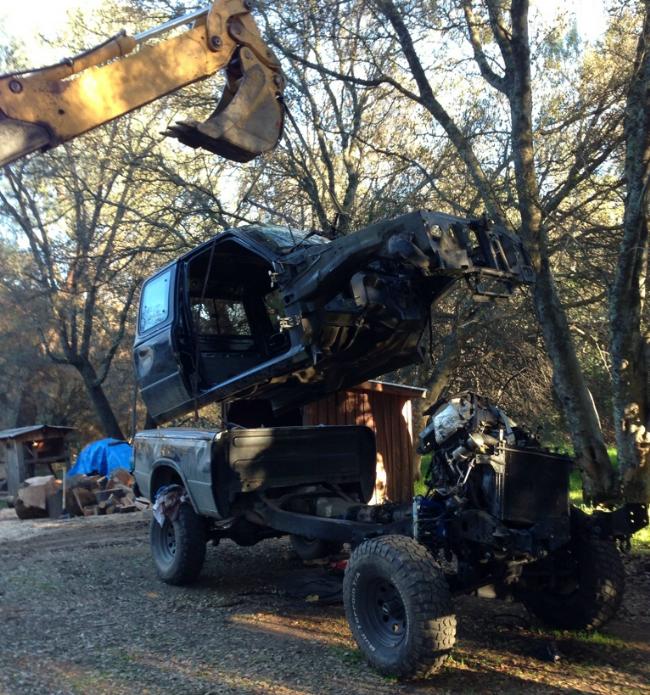 And on went the new one;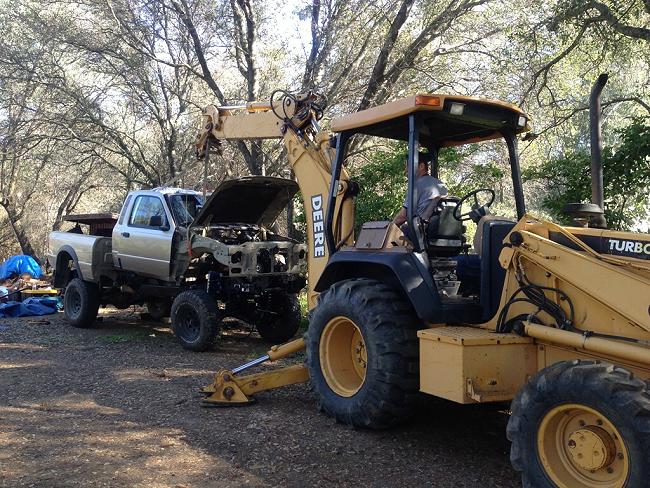 Swapping to a newer cab isn't an exact bolt on / plug in swap. To see the write up on how it was done, click HERE.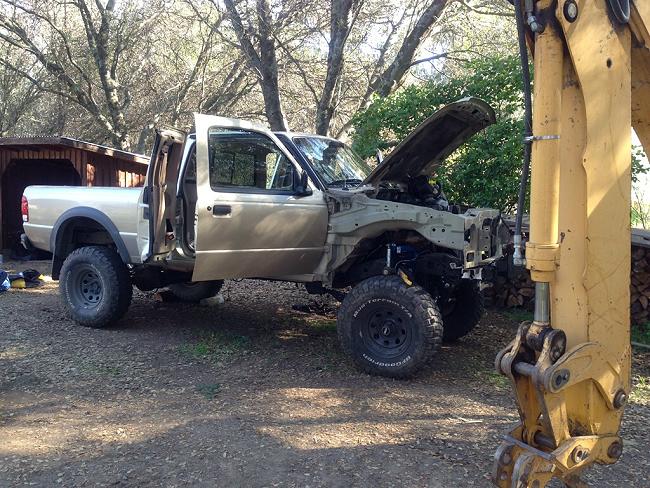 Ever seen a 2000 Ford Ranger with a Dana 35 TTB 4×4 front axle?
legoms013 wanted to update the look of the Ford Ranger even more, so he swapped in the parts from a 2004-2005 Ford Ranger;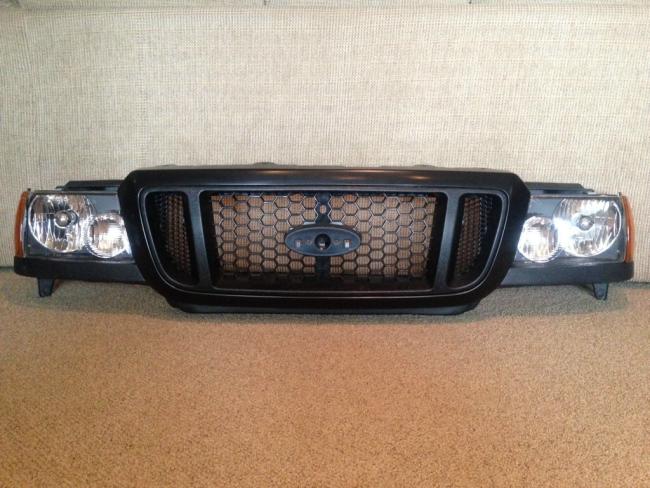 And once the body was swapped, the front axle swapped commenced;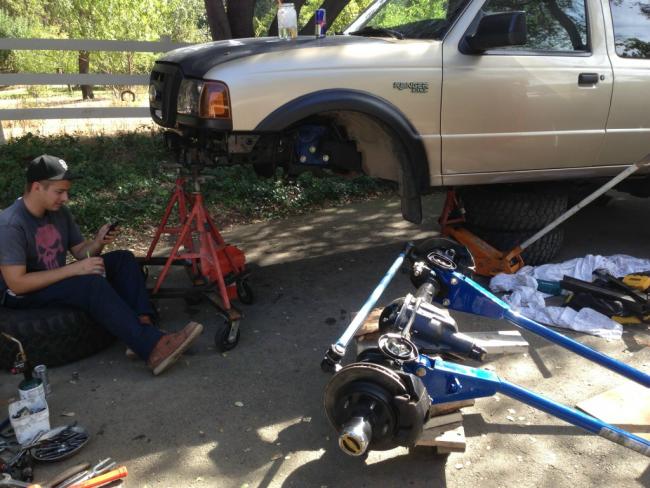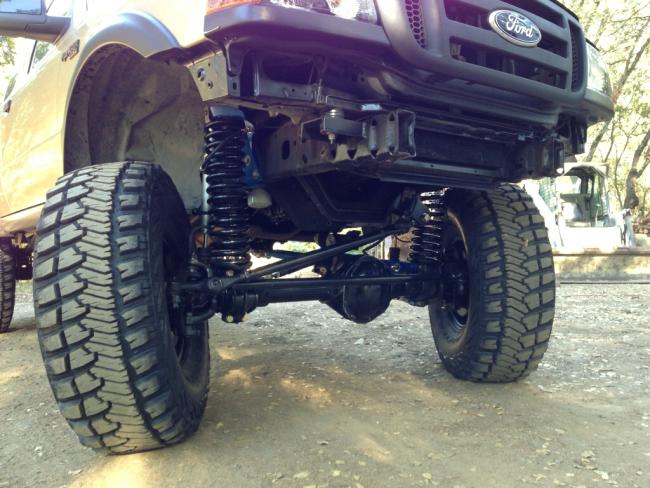 The front axle was mounted up with BC Broncos 5.5-inch coils (250 PPI, linear rate), James Duff SAS track bar bracket, and their fullsize Ford long arms.
Both axles run 4.88 gears.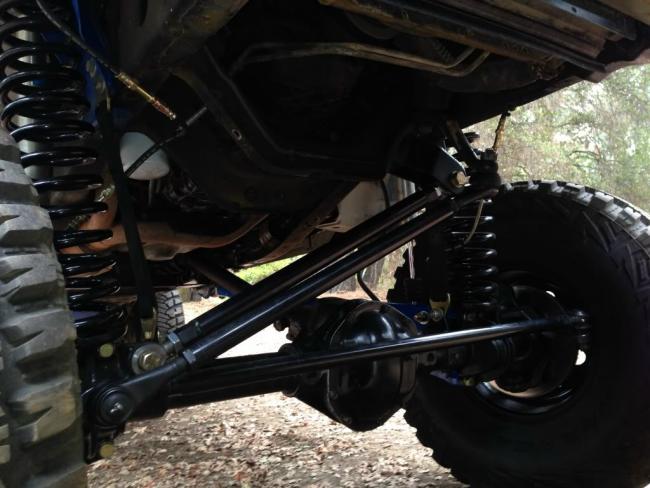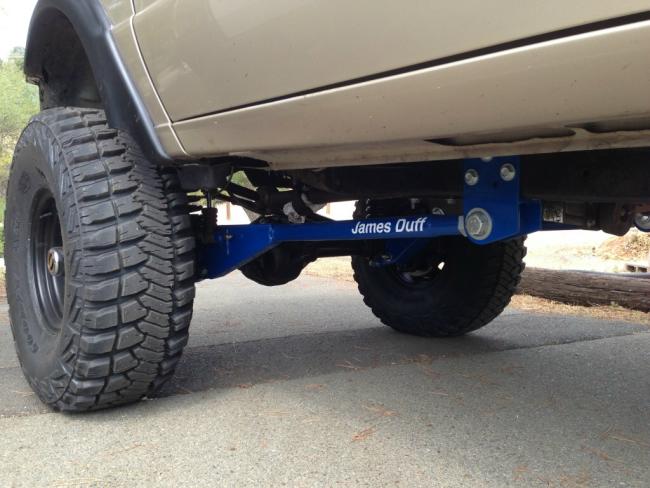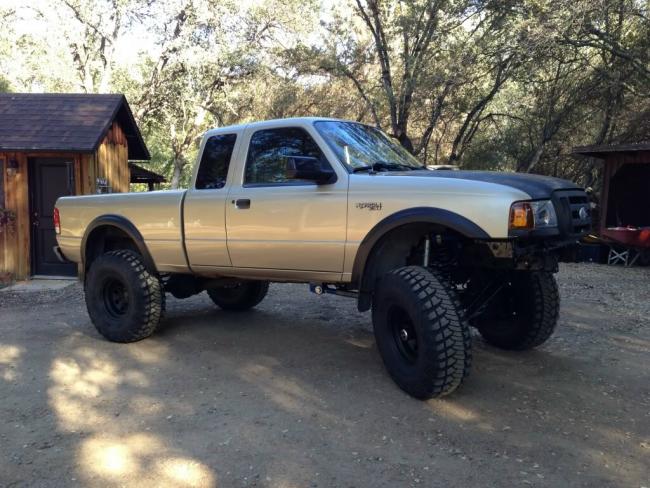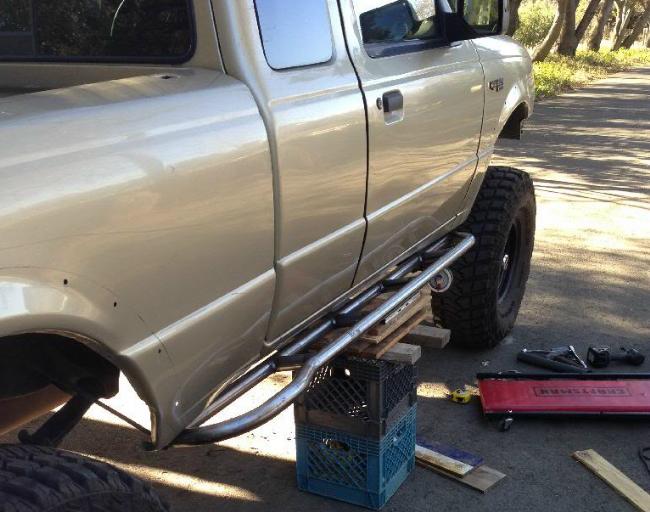 He then added FOA bumpstops and 4xinnovation Tacoma sliders (modified to bolt to the Mazda/Ranger frame.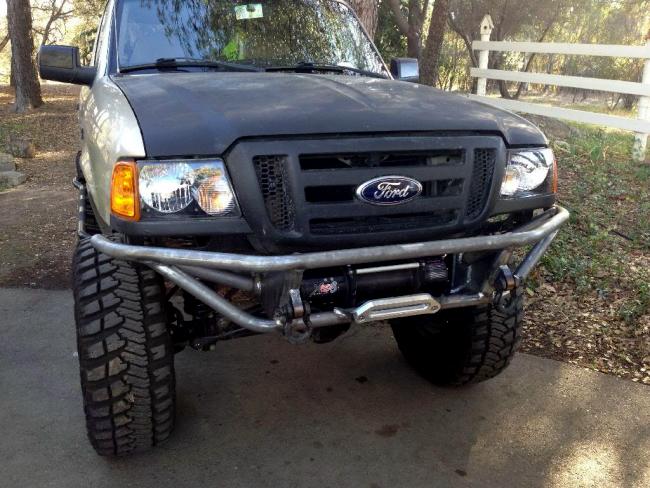 and had a custom front bumper built.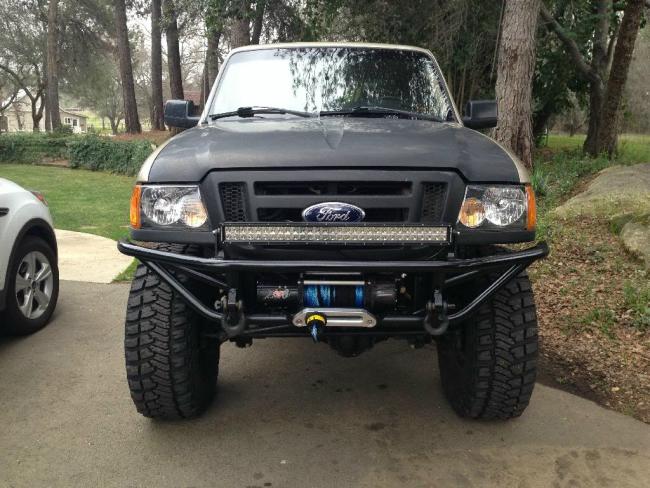 He added his Smittybilt winch and a 30-inch LED light bar.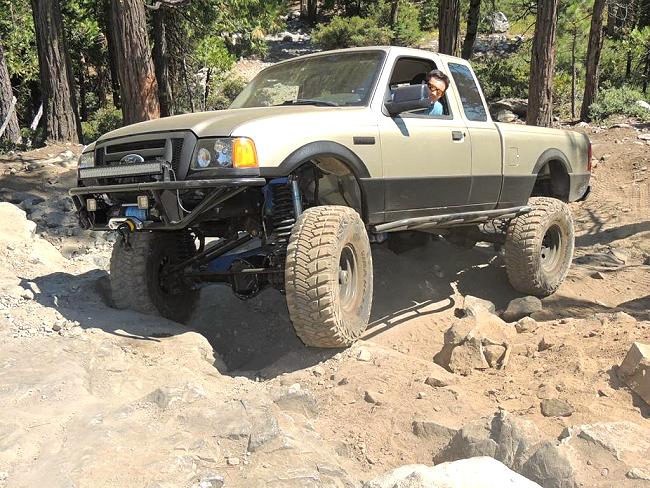 What started out as a stock 1996 Mazda B4000 4×4, has transformed in to an awesome 2005 Ford Ranger 4×4 (titled as a 2000).
Links:
legomso13 build thread with tons of photos and information
More Photos:
Click the photos to enlarge – click the arrows to load more.