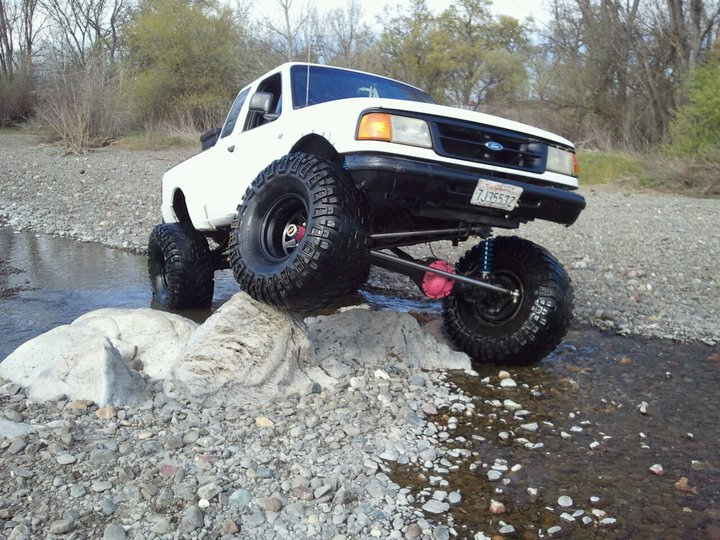 This 1997 Ford Ranger 4×4 is owned by forum member CrazyWhiteBoy. It's powered by a 4.0L V6 that's backed by a 5-speed manual transmission and BW1354 manual transfer case.
After years of abusing the Dana 35, he decided to upgrade to a full width Dana 44 front with a Ford 9-inch rear.
The front axle was fitted with 5.13 gears and a Lock-Right locker.
The rear axle was fitted with 5.14 gears and a spool.
The front suspension is 14-inch FOA 2.0 remote reservoir coilovers 200#/300#
The rear suspension is 14-inch FOA 2.0 smooth body remote reservoirs with early 2000 2WD F-150 rear leafs with an elliptical shackle setup.
He finished it up with 38.5 x 16 x 15 Mickey Thompson Baja Claws.
That lasted for a while, but he he eventually upgraded again to a 1979 Dana 60 front axle with 5.38 gears, and a Sterling 10.25 rear axle with 5.38 gears and a welded differential.
The tires were upgraded to 38.5 inch TSL SX tires
Links:
To see more information and photos, click HERE.
Photos:
Click on the photos to enlarge – click on the arrows to load more.