Just some guy with a website
Administrator
Founder / Site Owner
Supporting Vendor
Article Contributor
TRS Technical Advisor
TRS Banner 2010-2011
TRS Banner 2012-2015
TRS 20th Anniversary
TRS Event Participant
GMRS Radio License
Joined

Aug 2, 2000
Messages

12,411
Reaction score

6,002
Points

113
Location
Vehicle Year

1996 / 2021
Make / Model

Ford Ranger
Engine Type

4.0 V6
Engine Size

4.0 / 2.3 Ecoboost
Transmission

Automatic
2WD / 4WD

4WD
Total Lift

6-inches
Tire Size

33x12.50x15
August 14th:
I had actually drove some in to the night last night, and then spent the night in the parking lot of a Loves Travel Stop by IS 49 south of Mountainburg. I woke up, paid for a shower, and then hit the trail.
​
I big part of today would be spent driving through the Ozarks in the Ozark National Forest.
​
It was a good thing I stopped when I did. Today's section of the trail started out rough and rocky.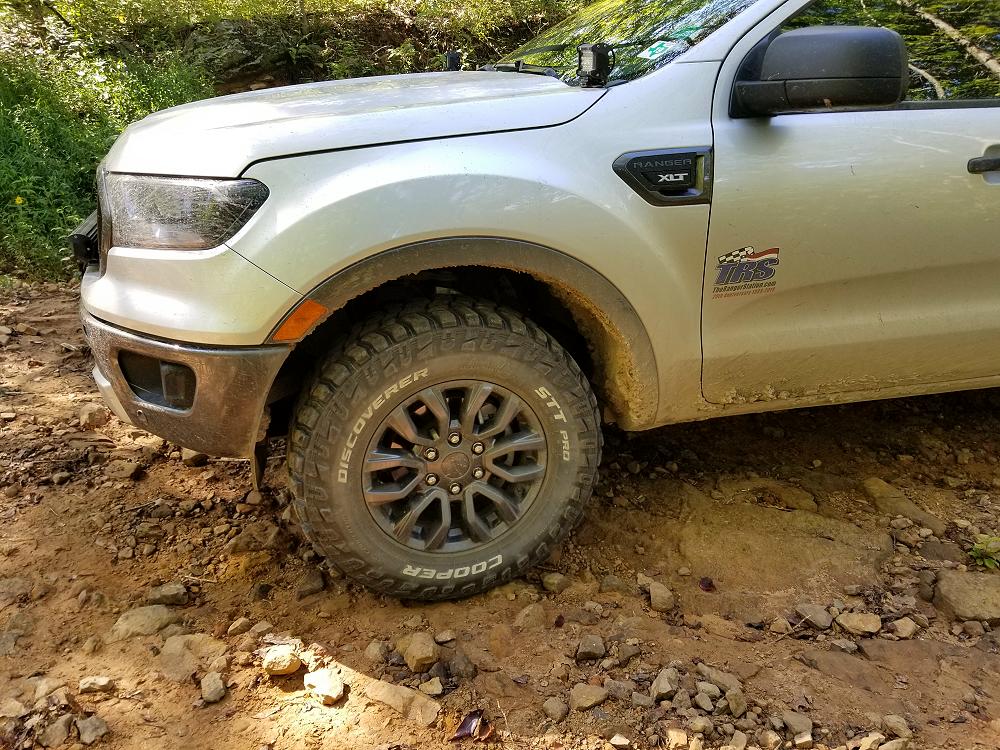 ​
The
Cooper Discoverer STT PRO's
have really gotten a work out since they've been on this truck. I've been very happy with their performance.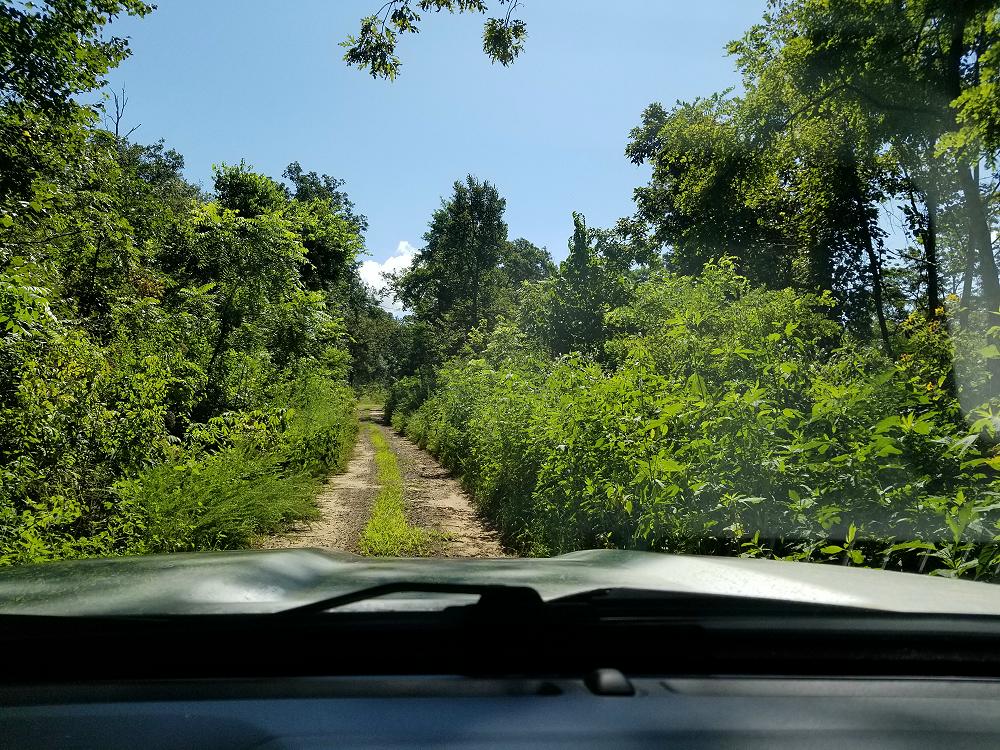 ​
A lot of dense vegetation here.
​
One thing about the Ozarks, there is so much dense forest in this area that it can be difficult to find a clearing where you can actually see a view. I got lucky. Someone built a house, and cut the trees down in front of it to see the mountain view.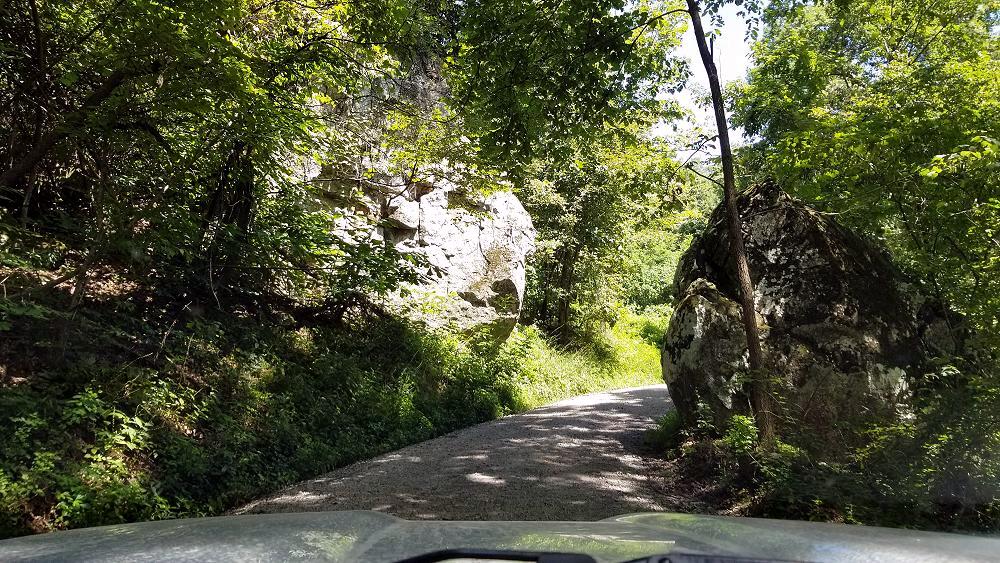 ​
Is this what they mean by being between a rock and a hard place? LOL.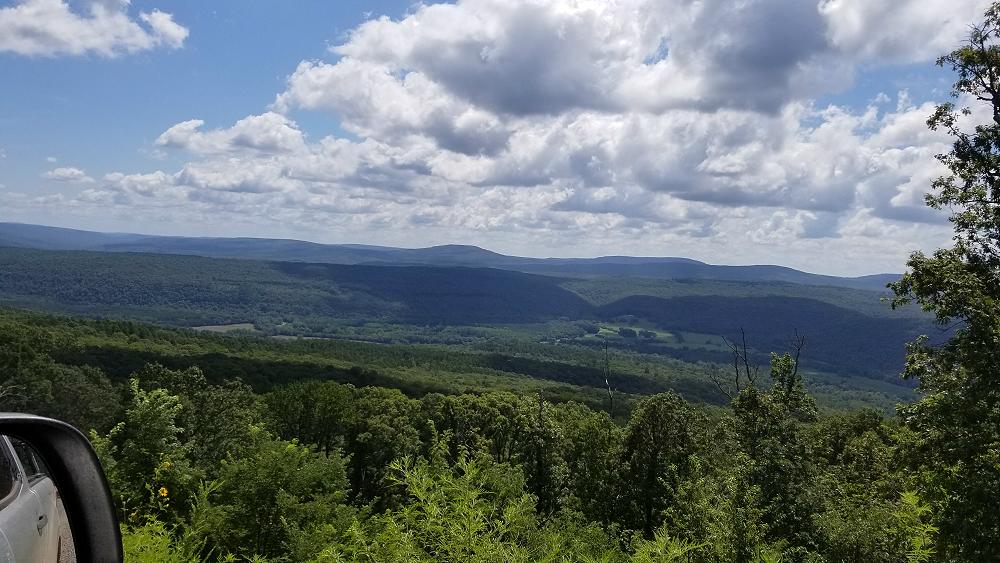 ​
Found another small opening in the trees to see the view.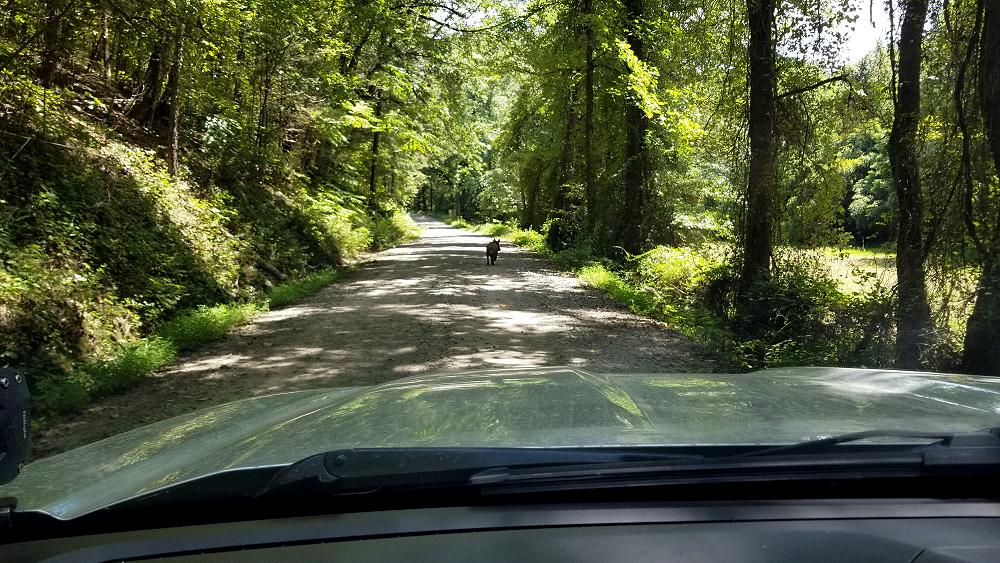 ​
This wild hog could sense my love for bacon, and was running down the road in front of me trying to get away.
​
Road construction in the forest.
​
I was trying to make it in to Mississippi today, but didn't make it. Getting close though.
Miles:
I drove a total of 307 miles today. That includes venturing off the trail to find dinner, and to and from where I sleep for the night. I spent a lot of miles on narrow paved country roads on the Trans America Trail today as well. So out of the 307 miles I traveled today, 112 of those miles were off pavement.
Video:
Last edited: