Just some guy with a website
Administrator
Founder / Site Owner
Supporting Vendor
Article Contributor
TRS Technical Advisor
TRS Banner 2010-2011
TRS Banner 2012-2015
TRS 20th Anniversary
TRS Event Participant
GMRS Radio License
Joined

Aug 2, 2000
Messages

12,440
Reaction score

6,055
Points

113
Location
Vehicle Year

1996 / 2021
Make / Model

Ford Ranger
Engine Type

4.0 V6
Engine Size

4.0 / 2.3 Ecoboost
Transmission

Automatic
2WD / 4WD

4WD
Total Lift

6-inches
Tire Size

33x12.50x15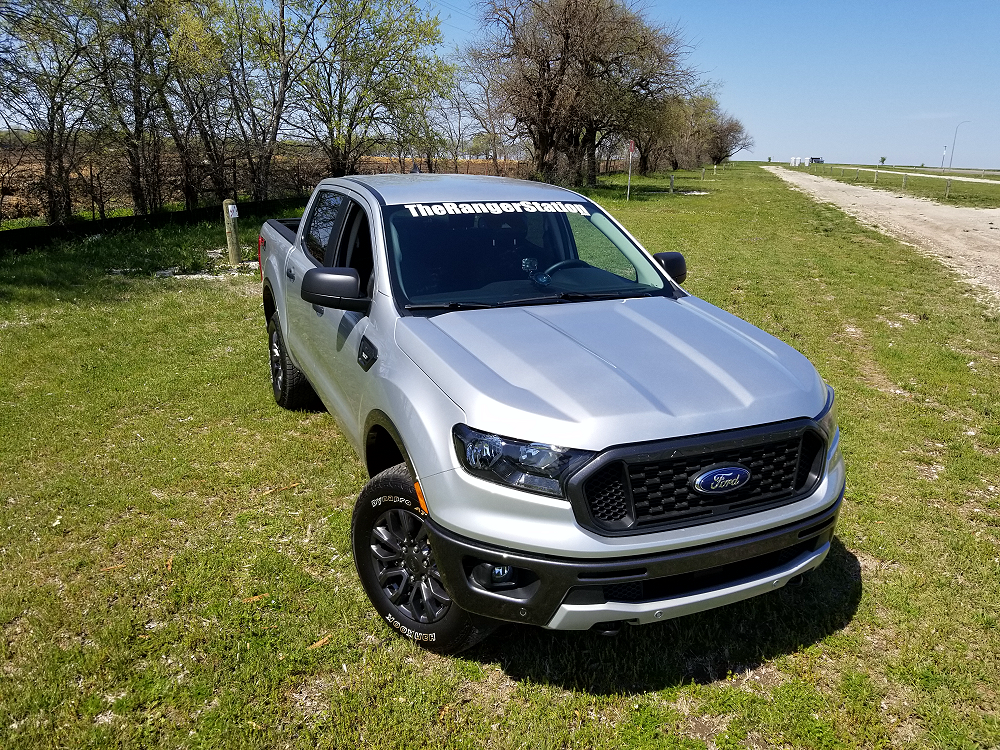 Here it is, the 'Loan Ranger'!​
How I Got It:
As you know, TRS was at the debut of the 2019 Ford Ranger in Detroit (January 2018), the start of production celebration at the Michigan Assembly Plant in October of 2018, and then I attended the Media Drive event out in California in December 2019. 2019 is the 20th anniversary of TheRangerStation.com, and ironically the same year that the Ranger returned. I have been in discussion with Ford about getting a Ranger for the anniversary since the debut, and was blessed that the right people in Ford were willing to work to make it happen.
I do not own this truck. I want to make that clear from the beginning. Ford has graciously loaned this 2019 Ford Ranger FX4 XLT to me until September 30th, 2019. That means that I will have this truck, and TRS-2 (my 1996 Ford Ranger) at the
20th Anniversary Trail Ride
on September 7th, 2019. It's also not technically an Anniversary Edition, but wouldn't it be great if Ford offered that? 2-inch lift, mud terrains, grill guard, etc...
Ford has told me that I can modify the Ranger, I just can't drill any holes, or permanently mount anything to it. I have to return it back to stock before returning it.
Window Sticker -
https://www.therangerstation.com/resources/pdf_documents/KLA00272_Ranger_SuperCrew_4X4_XLT.pdf
What I'm Going To Do To It:
I drove one of these Rangers off-road last December. They're very capable, and I plan to turn this one in to an adventure vehicle, and show the Ranger's true adventure capability.
Where I'm Going To Take It:
The first stop is the Overland Expo in Flagstaff Arizona May 17-19, 2019. Anybody want to meet there??
I'm planning an adventure for the month of June that will take me across the Trans America Trail from Oklahoma to Port Orford Oregon. From there, I plan to circle down through California, Nevada, Arizona, New Mexico, and then back through Texas. I'm planning the route, stops, and time frames so that I can share it here with anyone that might want to meet up along the way. Heck, you can follow along for the whole adventure if you want. I spent 22-days travelling and camping in the northwest with my Super Duty in 2017, so what I'm wanting to do isn't something new.
I want to plan another adventure to the east in either July or August.
The eventual goal will be to end up at the 20th Anniversary Trail Ride in September.
Where's The Tent?
But wait, there's more..... I asked Ford for a Yakima Tent mounted over the bed. I felt that it made more sense to promote the Yakima tent that you can get from your Ford dealer, than to use my tent. Ford didn't have a Ranger available with the tent, so they told me that they would send one to be added to the truck.
Update: The tent was installed on April 29th.
Everything Will Be In This Thread:
This thread will serve to share the plans, modifications to the truck, and trip reports. I will keep the first two posts updated as time goes on so you know what's going on.
Videos:
I will be recording videos of the truck, its features, modifications, as well as all of the adventures I take it on. I will have more on that later.
Please Share!
Please feel free to share any photos and videos that I post either here, youtube, or on Instagram. This helps attract potential sponsors for events such as our 20th Anniversary Trail Ride. That benefits you, because I try to find things to give away to you guys. If companies see that we have a strong presence online, maybe we can work that in to discounts for our members. Anything is possible with a strong presence. The 2019 Ford Ranger sitting in my driveway is a daily reminder.
Walk Around Video:
More Photos: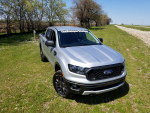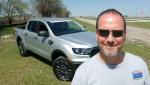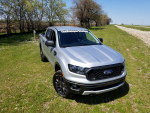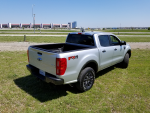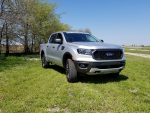 Last edited: