Sometimes the nicest customs, don't look all that custom. They look great, get your attention, but nothing jumps out at you as being 'custom'. Sometimes you have to look at a vehicle and try to figure out what's different about it that makes it looks so good. If it's done right, it'll all come together so well, it'll look like it was originally made that way.
Case in point is Billy's Red Sled (Casper98's 1998 Ford Ranger).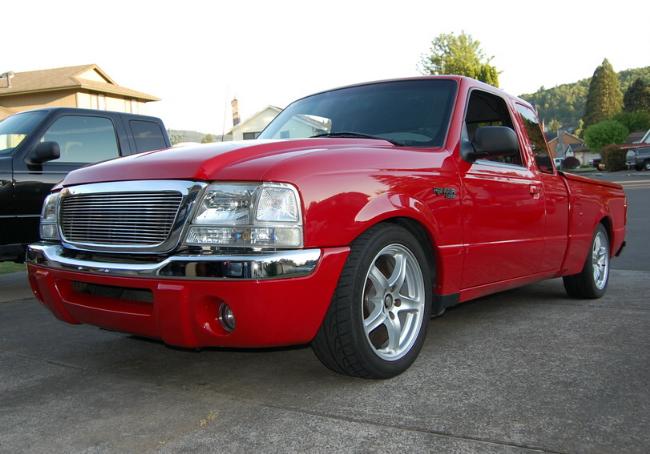 While the truck looks like it could have came from Ford like this, it didn't. The front features a billet grille and a red valance (bumper cover) from a Ford Ranger Edge. The hood is from a Ranger Edge as well. It also features new clear headlights and corners.
The truck has been lowered using a DJM 4/5 drop and it rolls on 17-inch Cobra R wheels.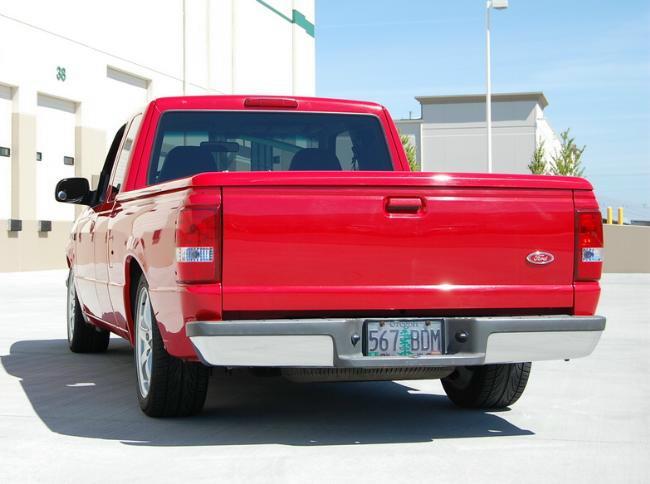 Around back you may not quickly notice it, but the taillights are from a 2006 model and the Ford logo has been changed from blue to red to match. The Tonneau cover is from Snugtop.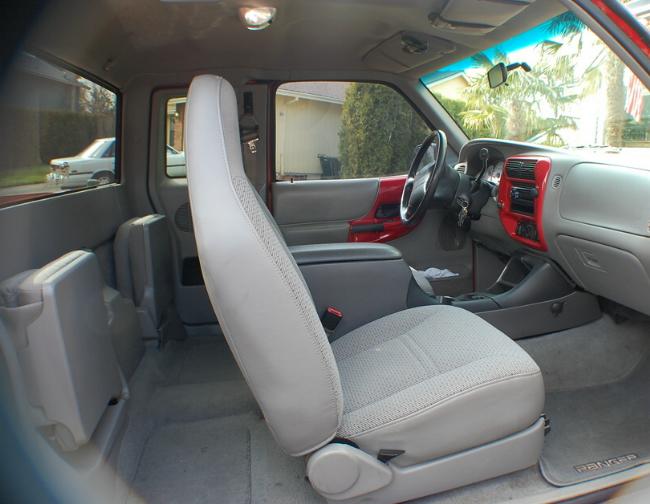 Stock interior? Of course not. Pay attention. The seats and center console are from a Ford Explorer. The door panels and radio bezel were painted red to match the exterior.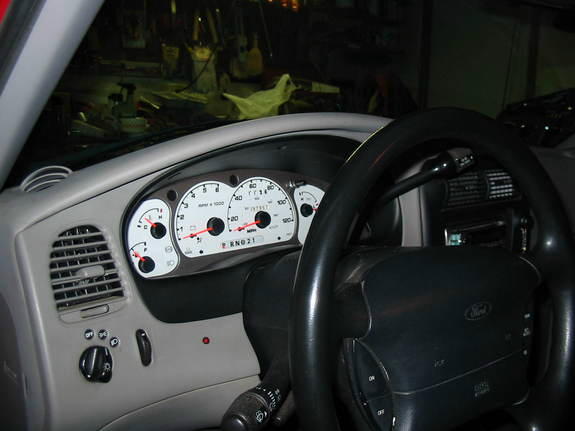 The gauges are from an Explorer Sport Trac.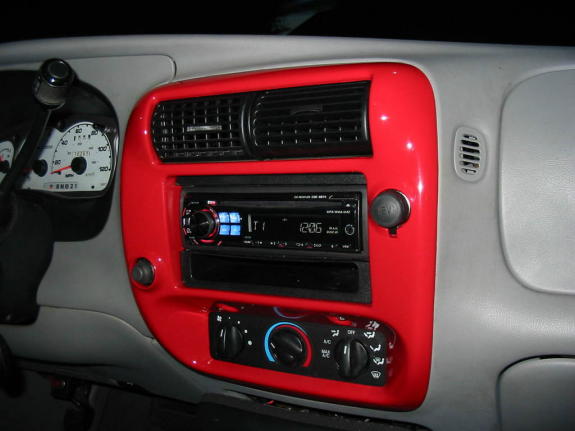 This is definitely a very clean and tasteful build. The owner has more modifications on his list of things to do. We can't wait to see the future upgrades.