Joined

May 31, 2011
Messages

63
Reaction score

37
Points

18
Location
Transmission

Manual
2WD / 4WD

2WD
I figured I'd been asking enough questions on here that I might as well post some pics about my 4x4 conversion...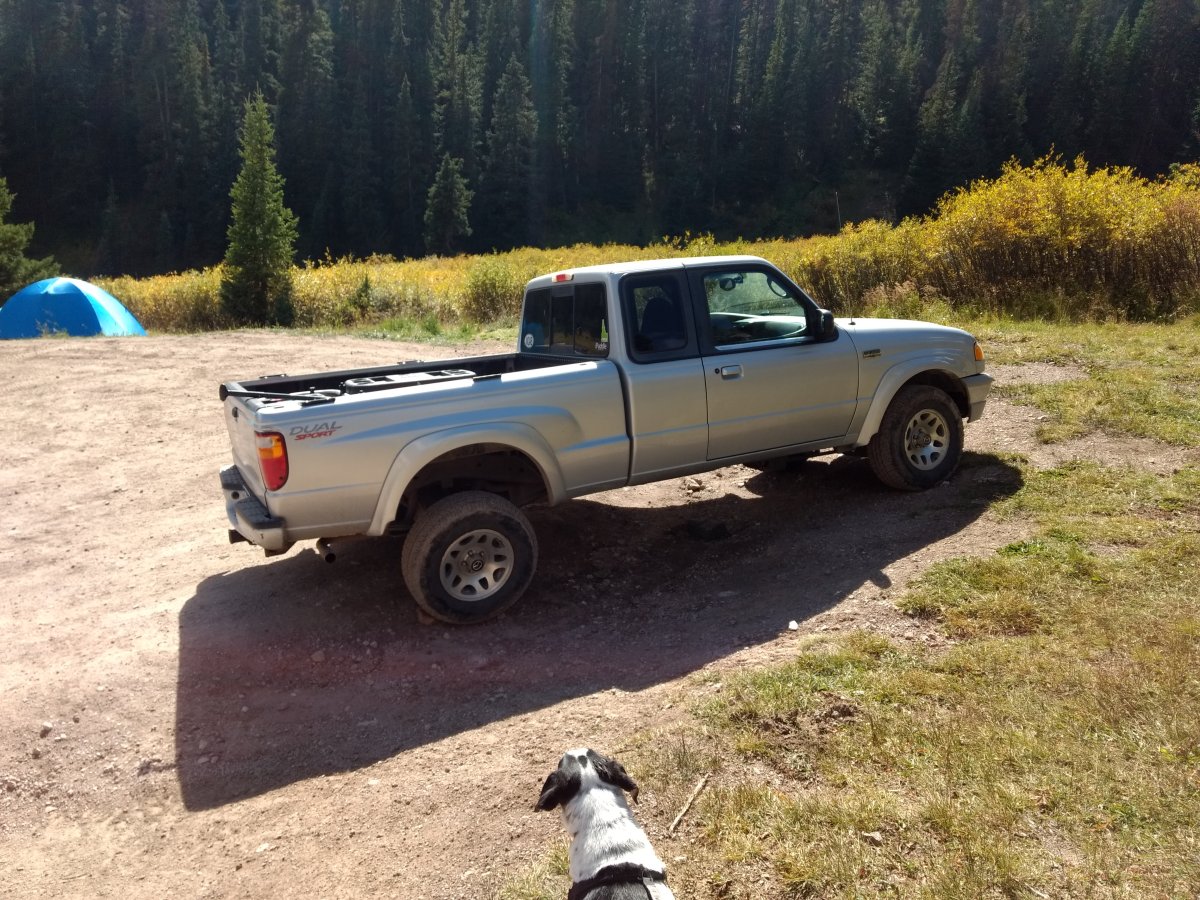 Here is the starting point... I learned to drive on this truck and it's been my only car since 2009. It's a 2002 B3000 "Dual Sport," which is the Mazda copy of the 3.0 Edge. When I first got the truck I wasn't interested in four wheeling, and the 2wd was cheaper and simpler... Since then I started doing a lot more hiking and camping and quickly began to wish I had a 4x4! I live in the Colorado foothills and mostly used the truck for work and on the weekends to access some of the 14er trailheads... the above picture is of the Nellie Creek 4x4 trailhead. The stock truck does surprisingly well but with the stickshift there is a certain steepness of trail you just can't climb.
It'll be an abbreviated build thread because I did half the work a couple years ago... At first the scope of the project was only to swap a FX4 L2 rear axle (mainly for the Torsen diff and 4.10 gear ratio).
We bought a junkyard 8.8" 31 spline out of a Level II truck, wire wheeled the crap out of it and coated it in POR 15 to stop the rusty-ness (it was shipped from a yard in KY). Then I painstakingly replaced every bearing and seal in the thing, since I wasn't sure what kind of wear it had seen... This was a bear of a job for someone like me who hadn't set up gears before!
I had to buy a couple hundred bucks worth of tools like a dial indicator and magnetic stand and a couple torque wrenches. It was a good but frustrating learning experience! Here it is all complete and coated: