Active Member
Supporting Member
Joined

Jun 13, 2016
Messages

134
Reaction score

40
Points

28
Location
Vehicle Year

1989
Make / Model

Bronco ii
Engine Type

2.9 V6
Engine Size

2.9L
Transmission

Manual
2WD / 4WD

4WD
Total Lift

6
Hey guys, haven't posted on the forum for a while now due to working on other car projects and school. The old 89 bronco ii has taken a backseat for the past few months and ive begun to think about selling it. In one of my previous posts on my profile I outlined a lot of the work I have done to its over the past few years but for simplicity's sake, ill give you a quick rundown of what's going on. The truck runs perfectly fine but I've found that I don't have as much time as I did last year to really enjoy it now with school picking up and it might be better served with someone else who can really use it and enjoy it as I have for years. I hate to even think about selling it because I've poured my heart and soul into the truck for the better part of 5 years now, but I figured before I make any decisions, I would ask the trusty forum what I should do for pricing if I go that route.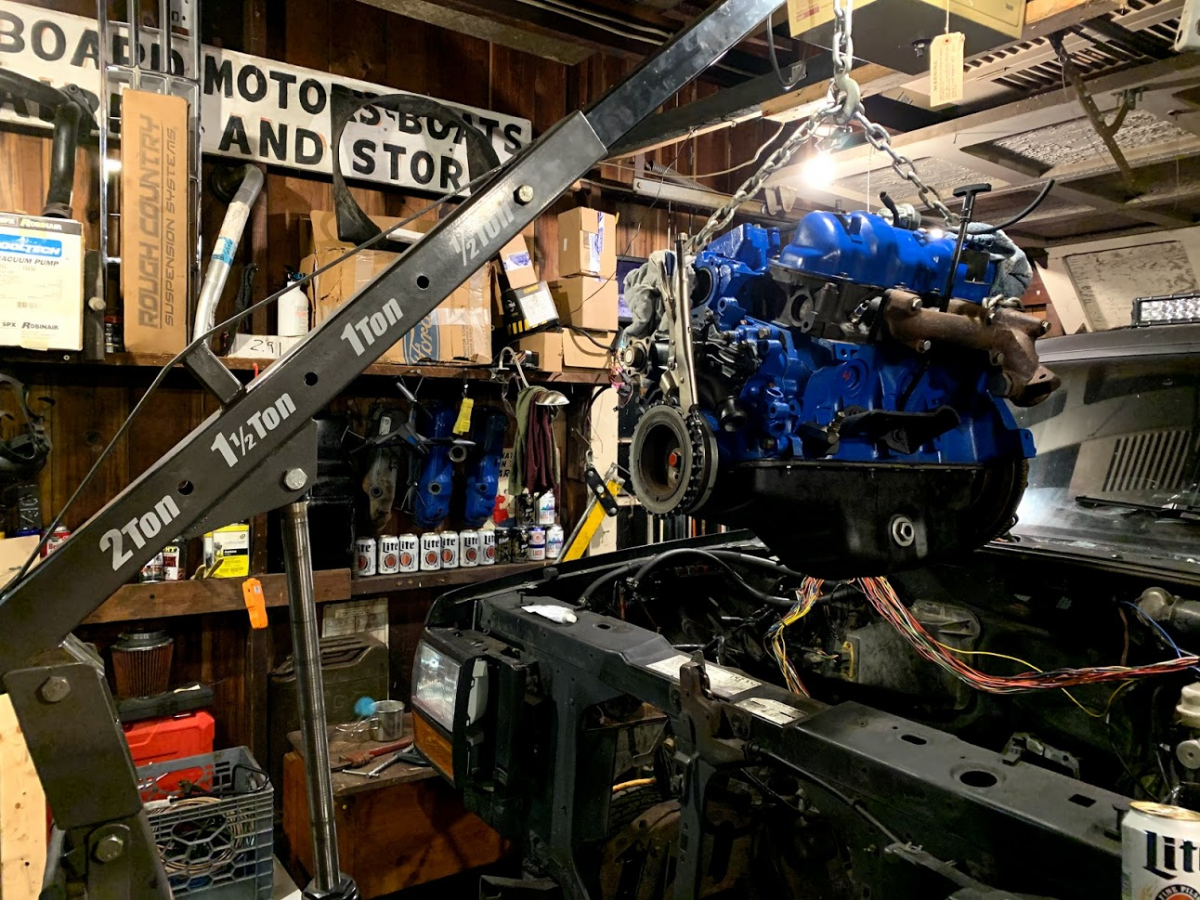 The good
- The truck is mostly rust-free with only superficial rust on the driver's fender well, all other rust and rot I have patched and or fixed in the past. The body has roughly 75k on it, same with the axles and frame. It has a 6'' BDS lift and 32'' tires as well as extended brake lines and fox 2.0 shocks. I rebuilt the motor last year from the crank up and swapped in a manual transmission and t-case a few years back out of a ranger. The truck has become quite a Frankenstein of different years of bronco ii and ranger parts, some coming from the first truck I had in high school (85 ranger STX). I replaced both the engine and under dash wiring looms with OEM ford new old stock harnesses, swapped the computer, put in a new carpet, and lots of other aesthetic changes to the truck. I have replaced just about every sensor, welded up a new exhaust, revamped the underhood cooling and charging systems, replaced the clutch, flywheel, PP and all that with the new engine, etc etc etc. I could go on forever naming every little thing I have changed or replaced. The point being, if you can name it I have probably either replaced it, modified it, or overhauled it to the best of my ability.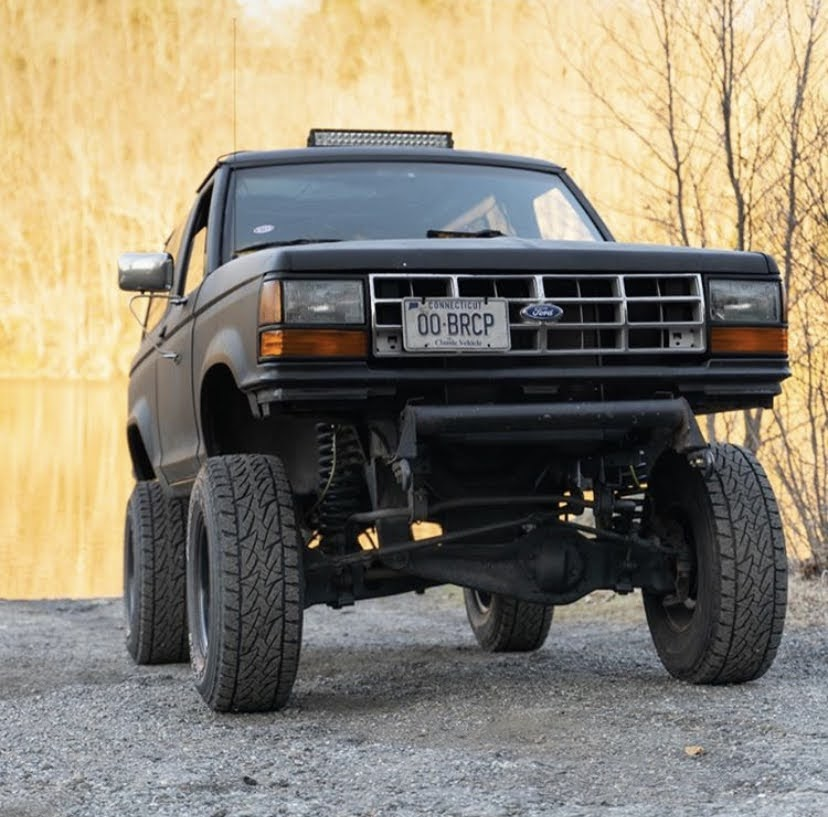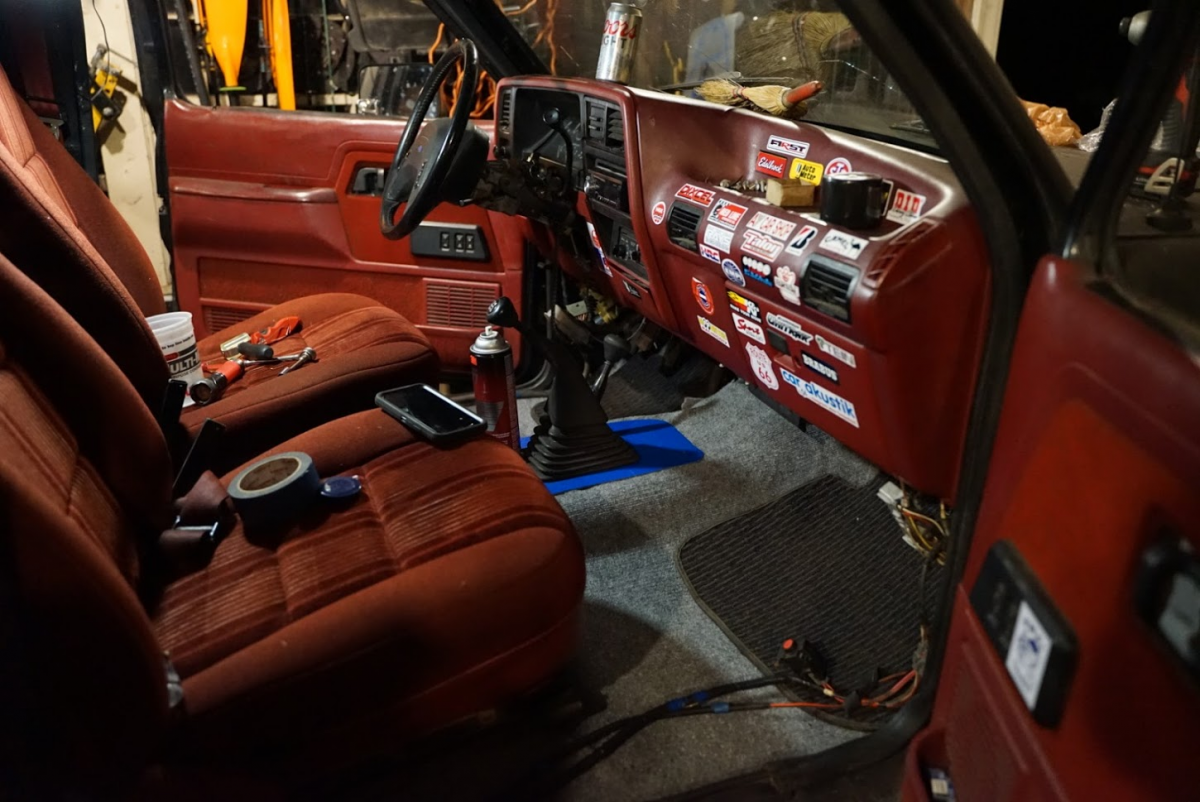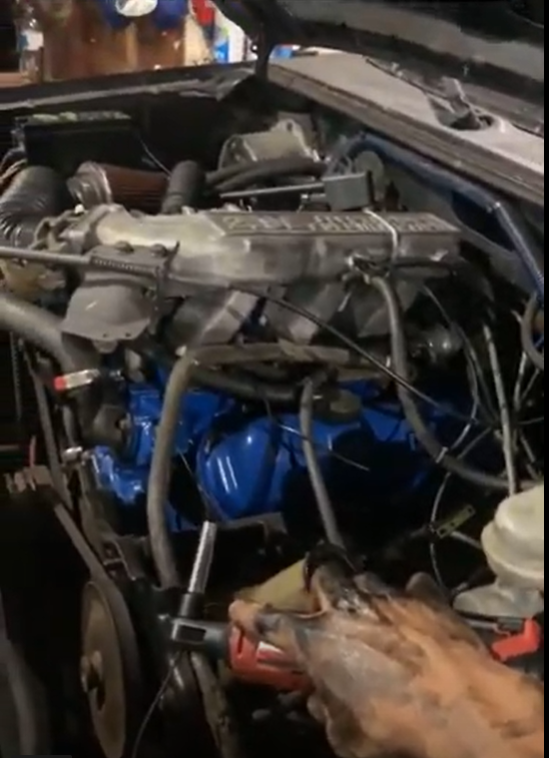 The bad
- the dash is not complete around the steering column, so you can see wires, I simply broke the plastic cover when replacing the key assembly and never got another. The column still has the auto trans shifter on it, because it never bothered me and is amusing to see passengers' faces when they ask if it is an automatic or stick shift. The back interior panels were removed to repaint the floor and got damaged, so I threw them out, again never bothered me so I never got replacements, same for the headliner, for about a year I was convinced I would chop the top but that never happened. The only dash light is the ABS sensor due to some sort of proprietary process needed to reset the proportioning valve after I replaced it. The whole brake system is new and functions completely fine. Truthfully the only things wrong with the truck are the pieced-together nature of it and the lovely bedliner paint job. Its not a show truck by any means but I still love it dearly.
All that being said I have easily put more than $10,000 into it over the years in parts, motors, modifications etc, and I never expected to make that money back. My question is 1: what can I realistically ask for the truck?, and 2: Am I better off with a local sale or trying my hand at ebay motors and possibly shipping it to someone?. Again I have not made up my mind if I will sell it but if I do I figured if anyone would know what these things are worth it would be the guys here at the ranger station. I'm not trying to use TRS as a platform to promote and or sell the truck I am just looking for some advice.
-Jon